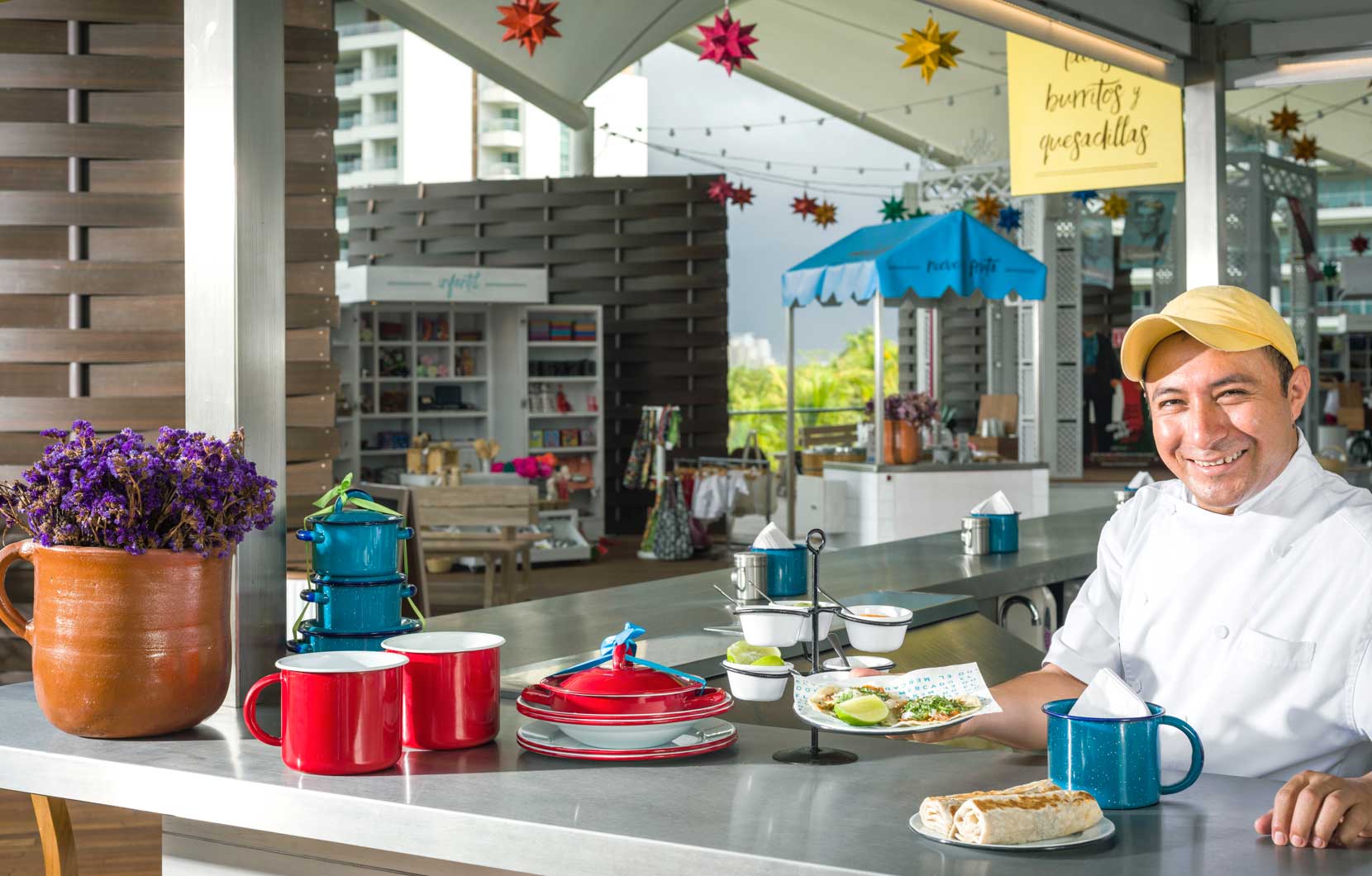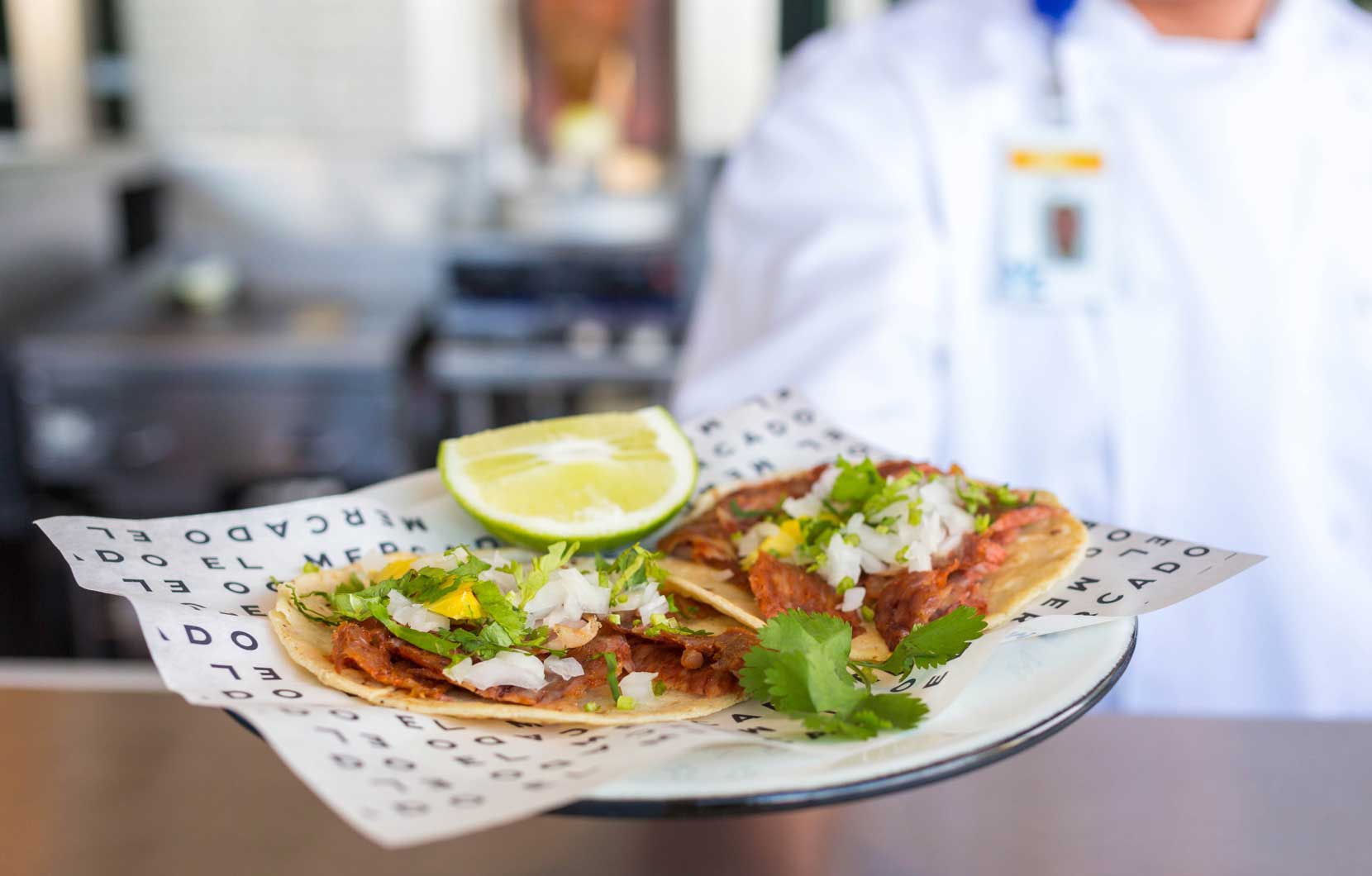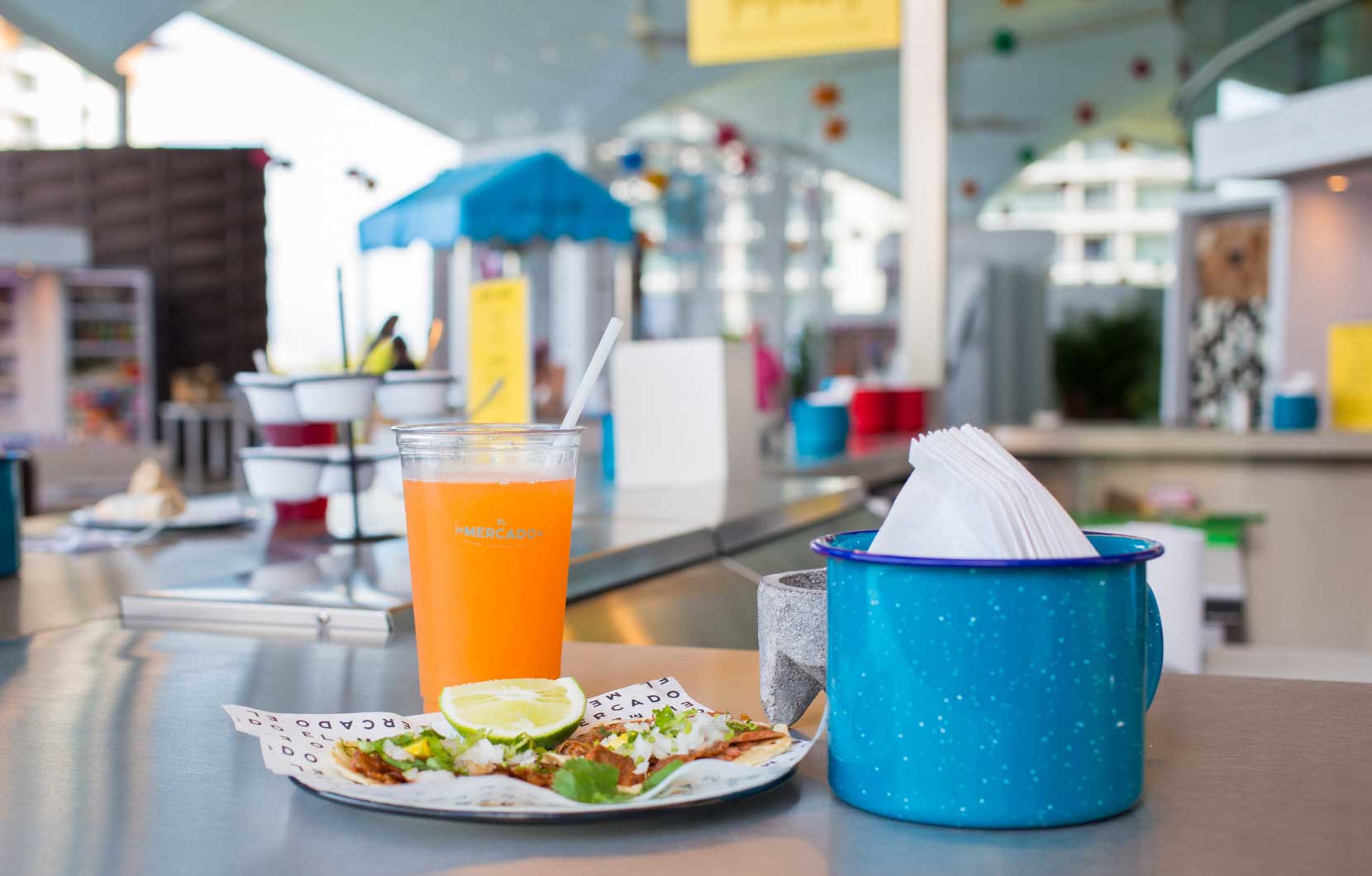 If you've ever visited the expansive world of Vidanta Nuevo Vallarta, you know that the resort is a food-lover's dream, offering a veritable smorgasbord of culinary adventures.
Located on the third floor of La Plaza, just across from our French restaurant, Mercado México opened late last fall, giving resort guests a great new place to shop local wares, check out stunning works by Mexican artists at the gallery, or even get a taste of regional flavors. And if there's one thing you simply must sample during your visit to Mercado México, it's the tacos al pastor at the savory Mexican favorites stall.
In order to provide guests at Vidanta Nuevo Vallarta with the most authentic—and delicious—eating experience, the team at Vidanta Dining handpicked Jose Noe Neri Eugenio from the acclaimed culinary scene in Mexico City as their "taquero" or taco chef. Chef Neri oversees the kitchen at Tacos Break, as well, but wanted to make sure his contributions to Mercado México were particularly standout in order to best do justice to the flavors of Mexico.
You may have seen tacos al pastor on the menu at taco shops or restaurants before. But the perfection of this Mexican cuisine mainstay is truly in the preparation. To ensure his rendition of the classic is impeccable, Chef Neri marinates his pork in a special chili and spice rub and then slow cooks it, layered under slices of pineapple, on a turning vertical rotisserie. It's essential to give the meat plenty of time to soak up the sweet, smoky flavors of the fruit and open flame in order to get that perfectly tangy and wonderfully vibrant taste.
Make sure you don't miss out on this delectable dish, a true highlight of any vacation to Vidanta Nuevo Vallarta! Be sure to stop by Mercado México on your next visit and sample the famous flavors of our tacos al pastor, or any of the delicious food offerings!