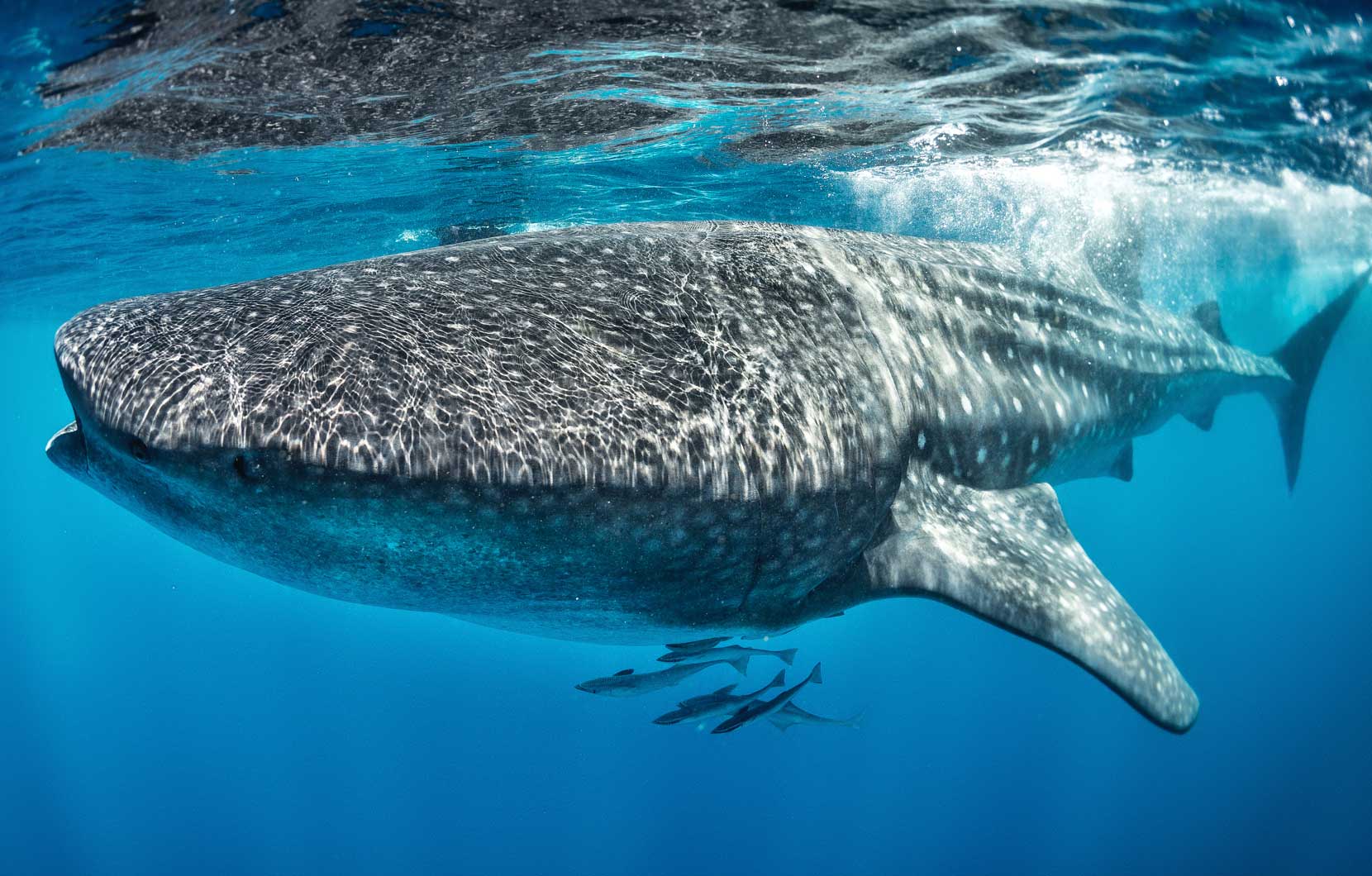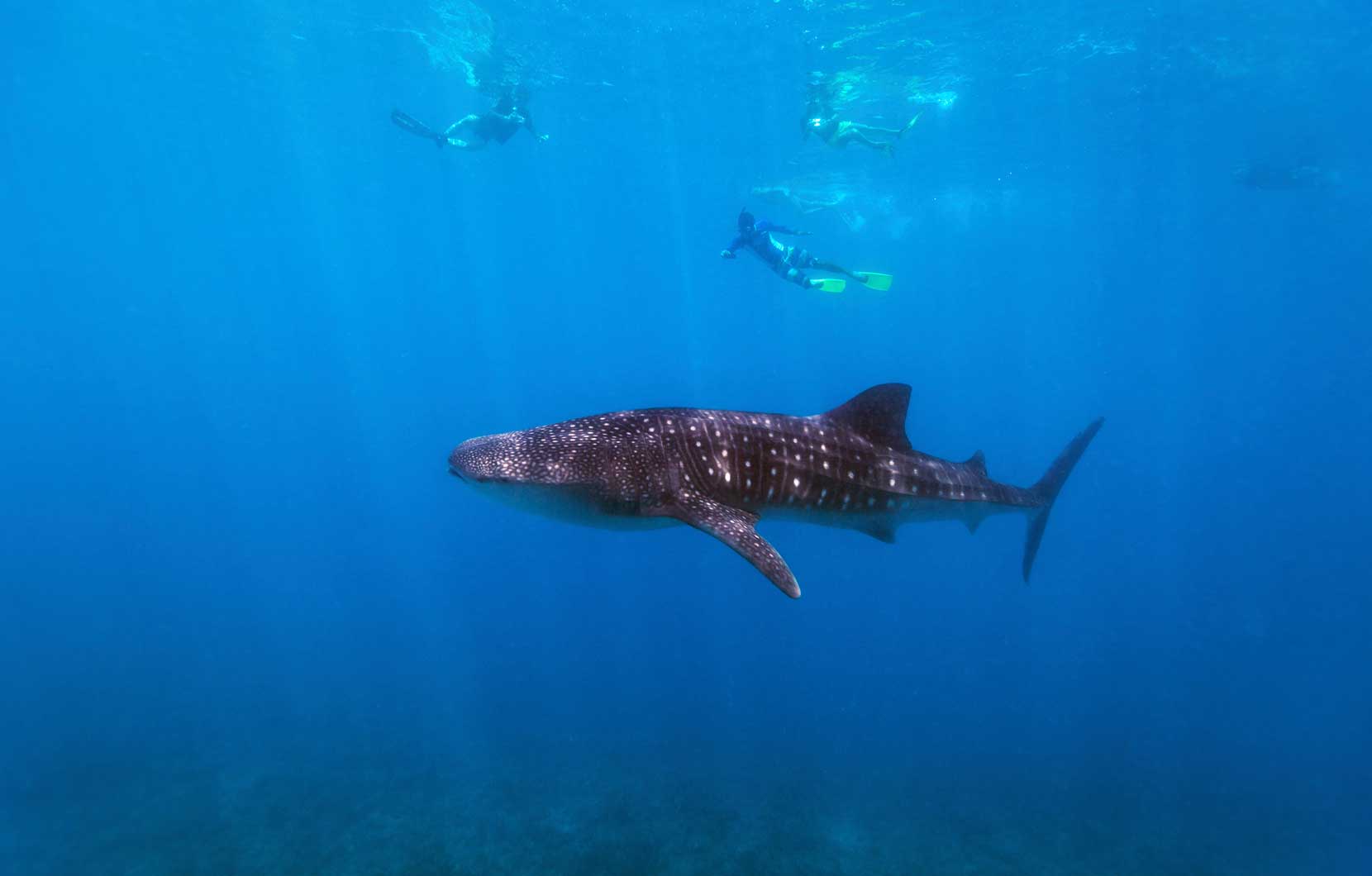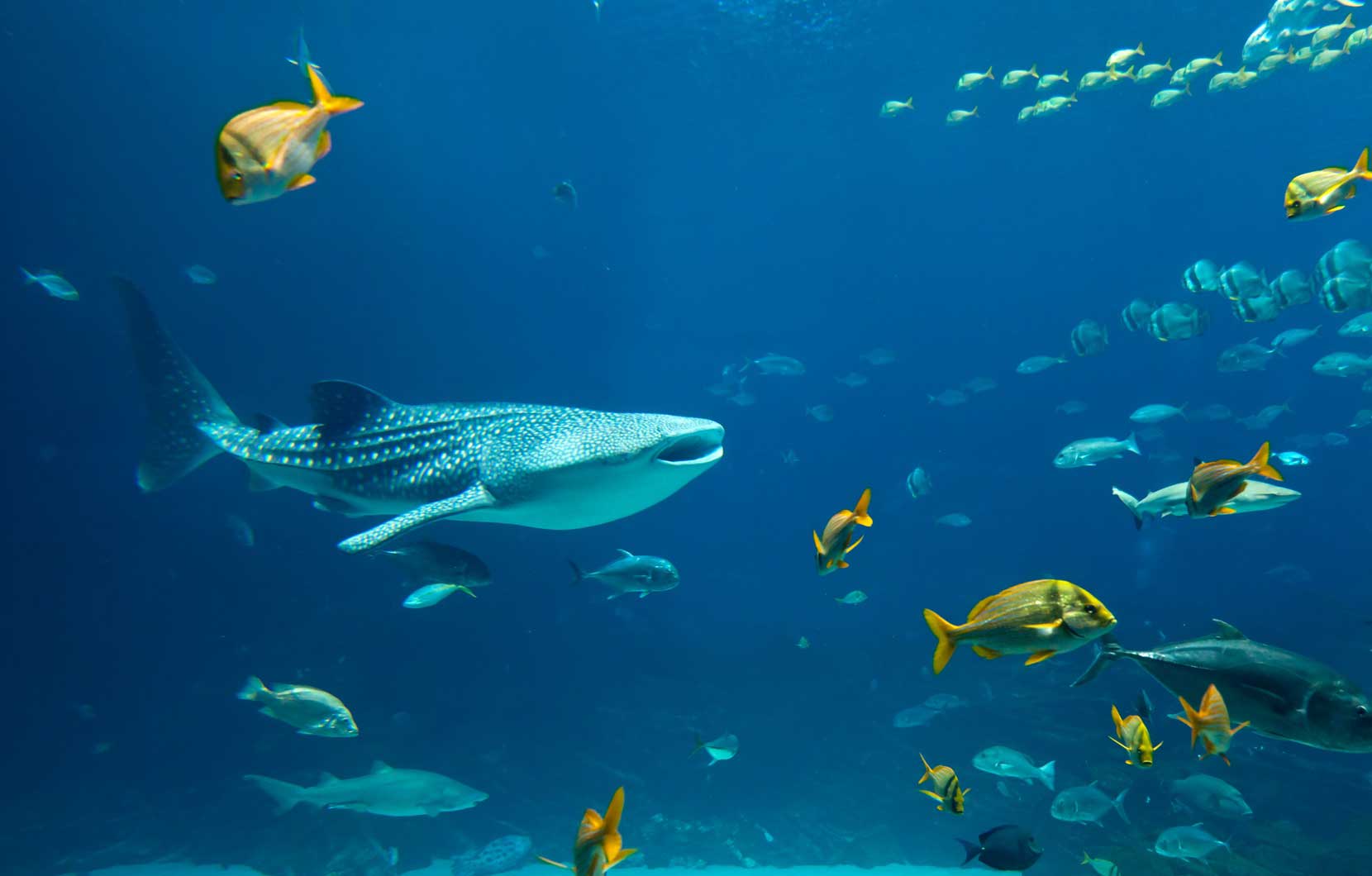 A trip to Vidanta Riviera Maya offers a myriad of delights for vacationers of all ages, including exploring gorgeous grounds, sunning at the pristine pools, dining at gourmet restaurants, and a night taking in JOYÀ by Cirque du Soleil.
And, of course, the fun and excitement of vacation extends well beyond resort walls with the wide variety of wonderful offsite excursions to experience in the area. With Tulum, Coba, and Chichen Itza nearby, as well as a number of fun water activities just minutes away – including parasailing and scuba diving – there's always something to do or see. But summer marks an especially exciting time of year in the region, as that's when whale shark season starts in the Yucatán Peninsula!
The whale shark is famous not only for being the largest known fish species, but for being the largest living nonmammalian vertebrate. The biggest one on record measured some 41.5 feet and weighted approximately 21.5 metric tons! Though their size – and name! – might be intimidating, these enormous sharks are, in actuality, gentle beasts. They are slow-moving filter feeders and largely consume plankton, though sometimes feed on fish eggs during spawning. They thrive in tropical seas and often gather in large groups. In fact, in 2011, the largest gathering of whale sharks ever recorded just off the Yucatán Coast, with over 400 sharks in attendance!
Whale sharks are famously docile and unafraid, and will often let onlooking swimmers get so close that they can observe the beautiful checkerboard pattern and pale yellow markings covering their skin! If you're interesting in making friends with a few of these gorgeous fish on your next vacation at Vidanta Riviera Maya, visit your concierge upon arrival and they will be happy to make your excursion arrangements. Make this unforgettable experience part of your next vacation!