Get ready to feel the heat at Beachland's Fire Ceremony.
Even before the conch shell bellows and the drums start beating, the approach of evening at Salum feels sacred and filled with electric possibility. This bohemian stretch of the all-new Beachland at Vidanta Nuevo Vallarta is filled with street-food carts, oceanside lounging, and hidden little spots perfect for digging into a book or catching up with family over coffee and churros. It's also the perfect place to catch the sunset, offering the best views in all of Banderas Bay. But as soon as the sun sinks, another spectacular show is just getting started at the all-new wooden bridge that welcomes you into Salum. That's right, the Fire Ceremony is about to begin.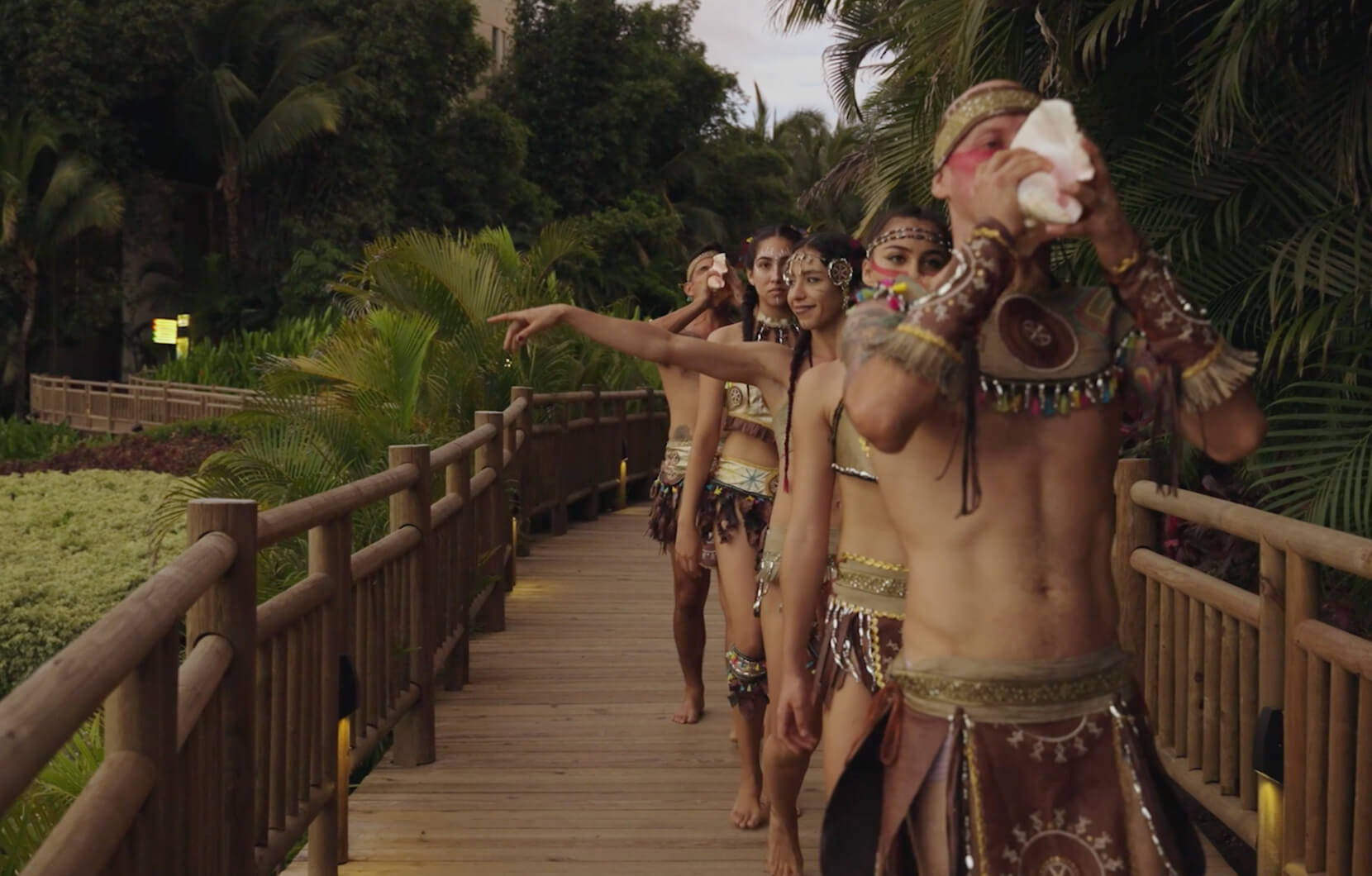 The top of the bridge offers another amazing vista, this one showcasing the rest of Beachland, including the Main Pool—featuring Vidanta's most extensive swim-up pool bar yet—and the new Balché restaurant that showcases a wide range of delicious food. Then the conch shell echoes throughout the resort, signaling the commencement of the Fire Ceremony. From a distance, you can see performers dressed in traditional prehispanic attire emerge from the jungle just beyond La Plaza and then proceed down to the water before you.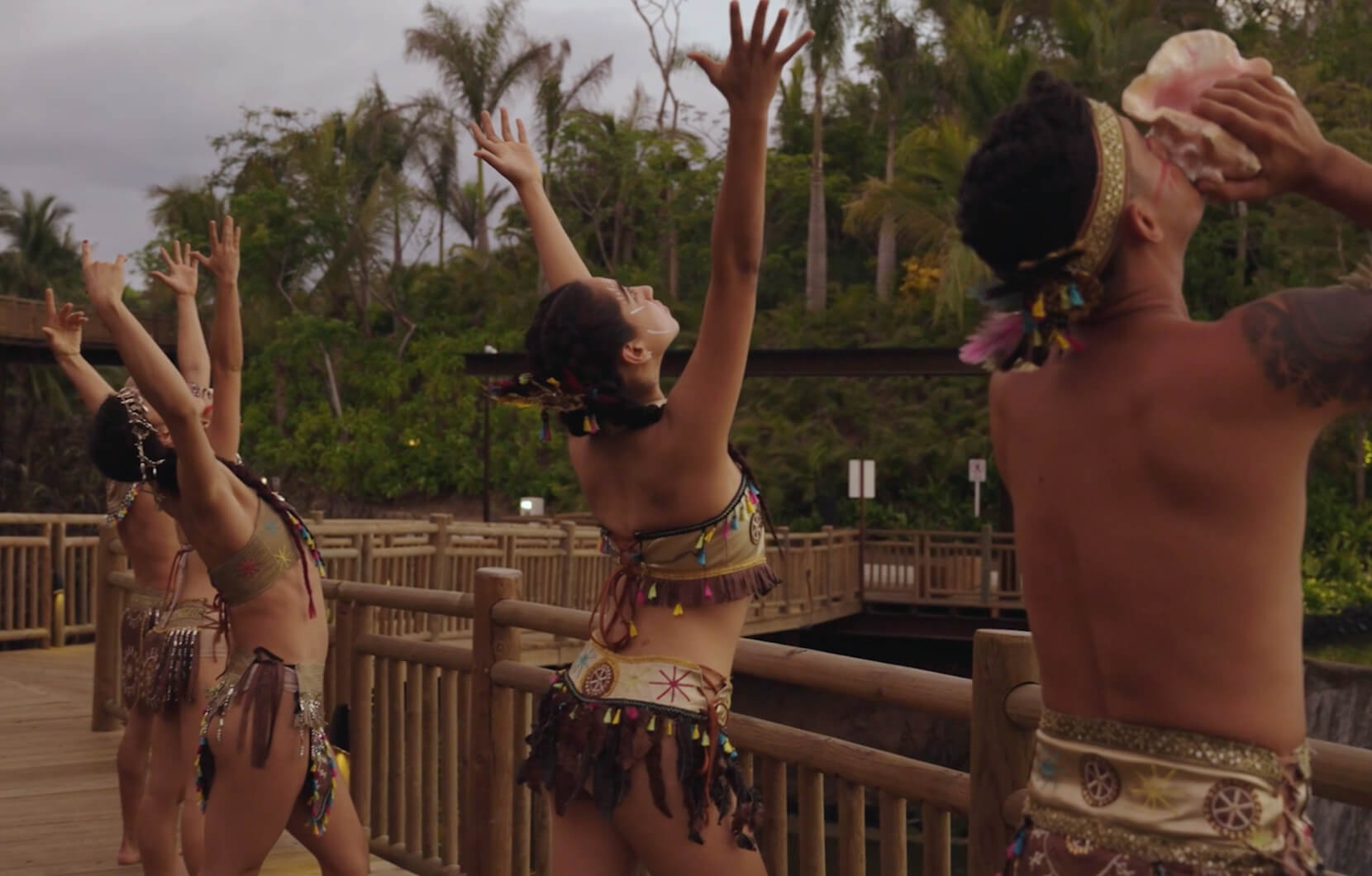 Then comes the fire. The performers deftly brandish the flames in a blazing ritual that's genuinely unlike anything you've ever seen before, transporting you back to an actual prehispanic ceremony in celebration of the setting sun. The skills and passion that these performers bring to the experience tell a story to the audience that journeys throughout time and culture and leaves you wanting more! Their final act is the cherry on top as they gather in a fiery explosion of stunts before setting the torches on the bridge ablaze, then disappearing into the night.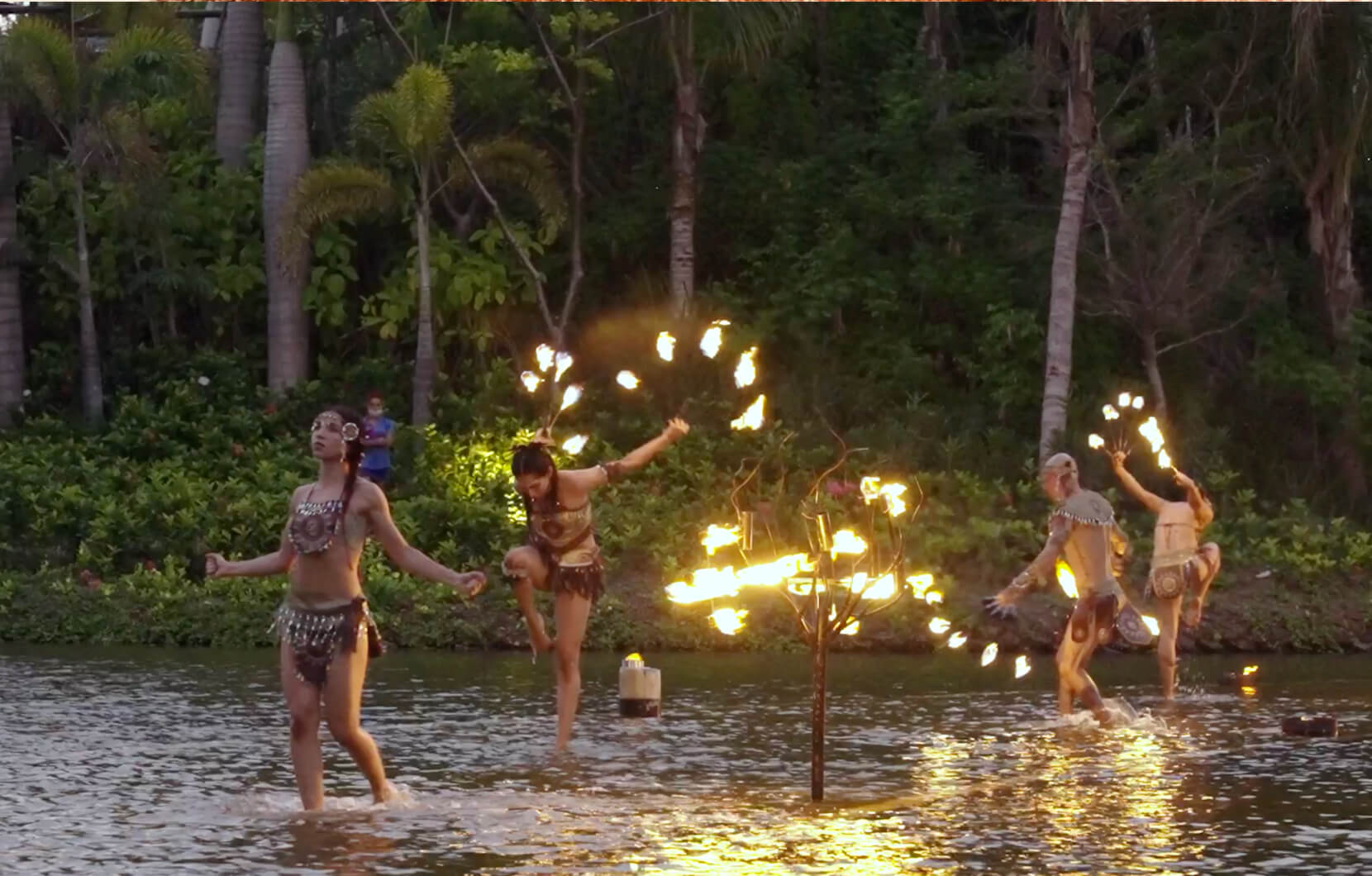 Make sure you check out all the fun, excitement, and surprises Beachland has to offer—including the all-new Fire Ceremony—during your next visit to Vidanta Nuevo Vallarta.
Call 1-800-292-9446 to schedule your stay today.