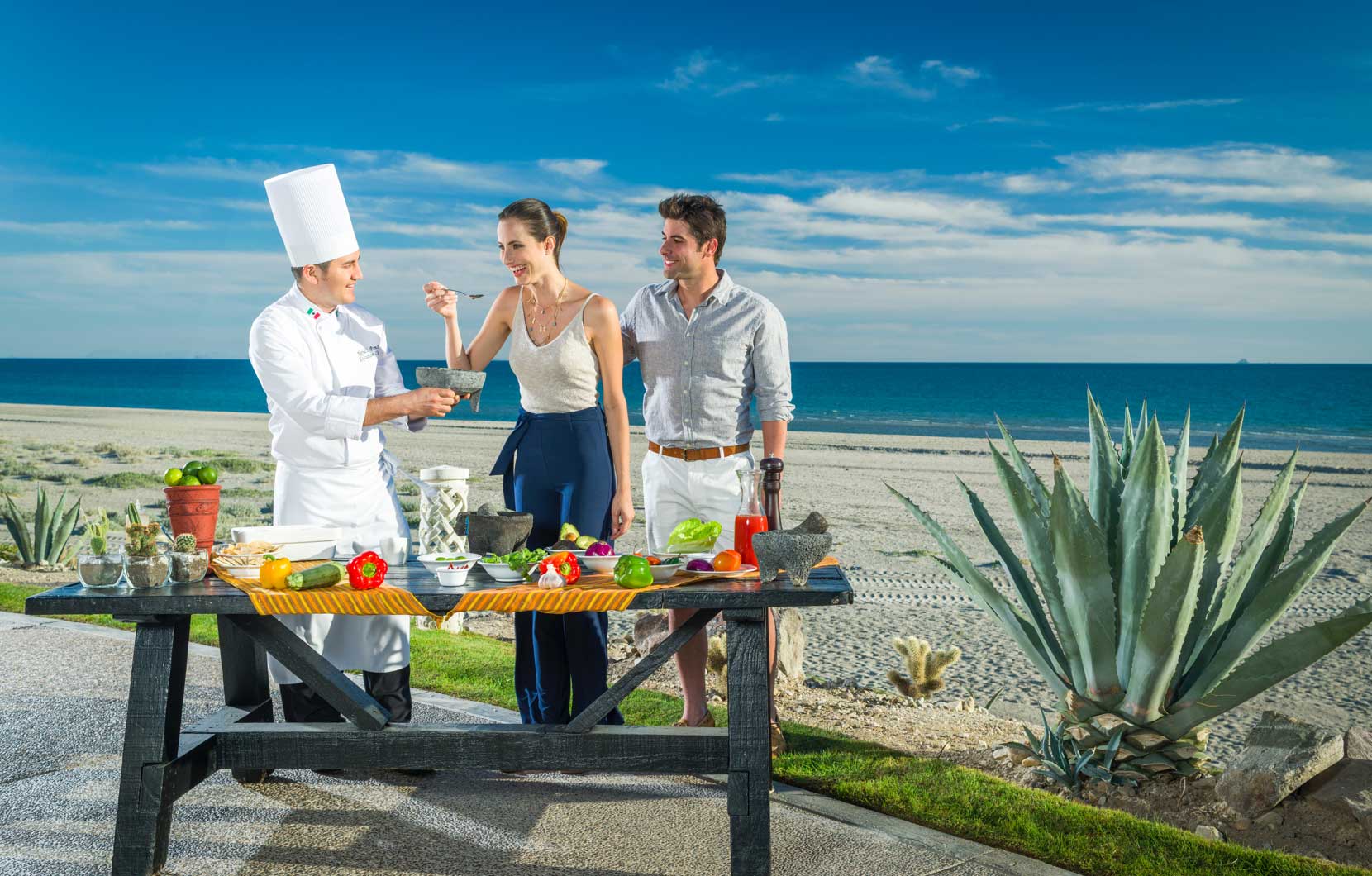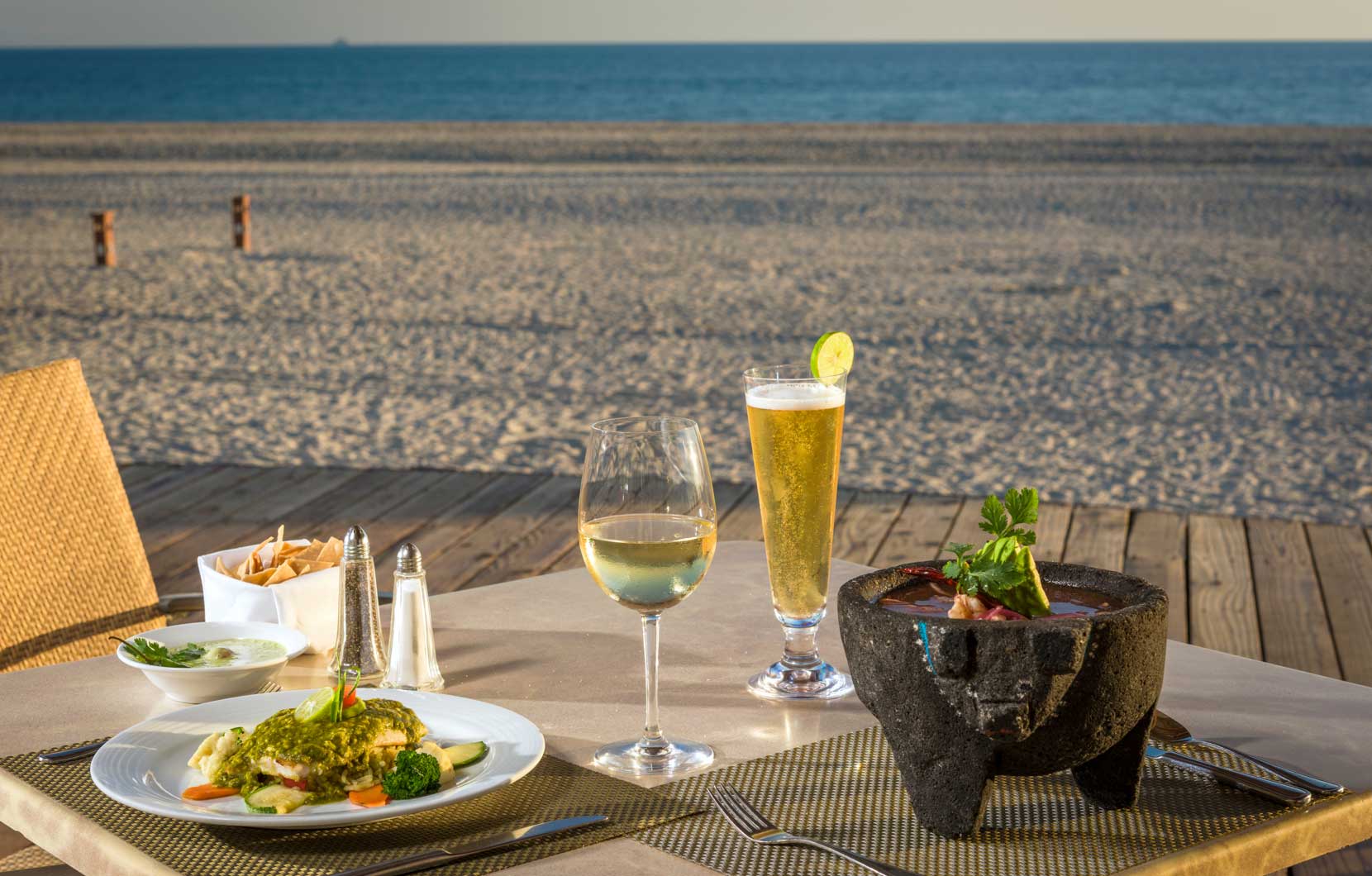 Resident Iron Chef Neftalí Ponce is bringing his signature style and inventiveness to bear with three variations of a brand-new ceviche recipe for guests of Vidanta Puerto Peñasco to enjoy.
Ceviche may have originated in Peru, but many consider it to have been perfected here in Mexico. The huge variety of fish and seafood available off the coasts makes Mexican ceviche diverse and exciting, and chefs incorporate traditional local ingredients like green chilies, cilantro, and rich red tomatoes. Chef Neftalí's decided to innovate even further with his new ceviche, unlike any other dish in Mexico.
From the moment the plate hits the table, guests can tell they're in for something special. The dish—which Neftalí has named Aguachile Sonorense—is a deep rich red, and the savory smell of roast chilies and garlic blends perfectly with the sharp tang of citrus. The meal's unique flavor profile lends itself to a variety of proteins, including scallops and shrimp. Served chilled—as it must be—and accompanied by a side of fresh avocado and fine salsas, Aguachile Sonorense is truly a delight to taste. Chef Neftalí recommends a cold lager or refreshing michelada to accompany.
Guests can enjoy the delectable Aguachile Sonorense at Ola Mulata or Balché (shrimp only), or learn to make their own in our ceviche cooking class! Held every Friday at 2pm, Joy Squad will teach guests how to make the perfect ceviche in their home kitchens.
Can't wait until your next vacation? Try out this special Vidanta ceviche recipe at home!
"Mayan Palace" Ceviche
Ingredients:
500 g. Sole or Other White Fish
500 g. Tomatoes
500 g. White Onion
1.5 kg. Cucumber
60 g. Cilantro
6 oz. Clamato
Chili Powder (to taste)
80 g. Celery
Salt (to taste)
Black Pepper (to taste)
Oregano (to taste)
700 ml. Lime Juice
Process:
1. Cut the fish into cubes (1 cm) and set aside in a bowl
2. Add salt and pepper (freshly ground) to taste, add lime juice to cover the fish cubes
3. Marinate for 15 minutes
4. Drain and squeeze with your hands
5. Cut all vegetables into cubes (1 cm), mix with the drained fish, combine all ingredients
6. Correct seasoning and add cold Clamato and finely ground oregano (to taste )
7. Add avocado and salsas to taste with tortilla chips and crackers