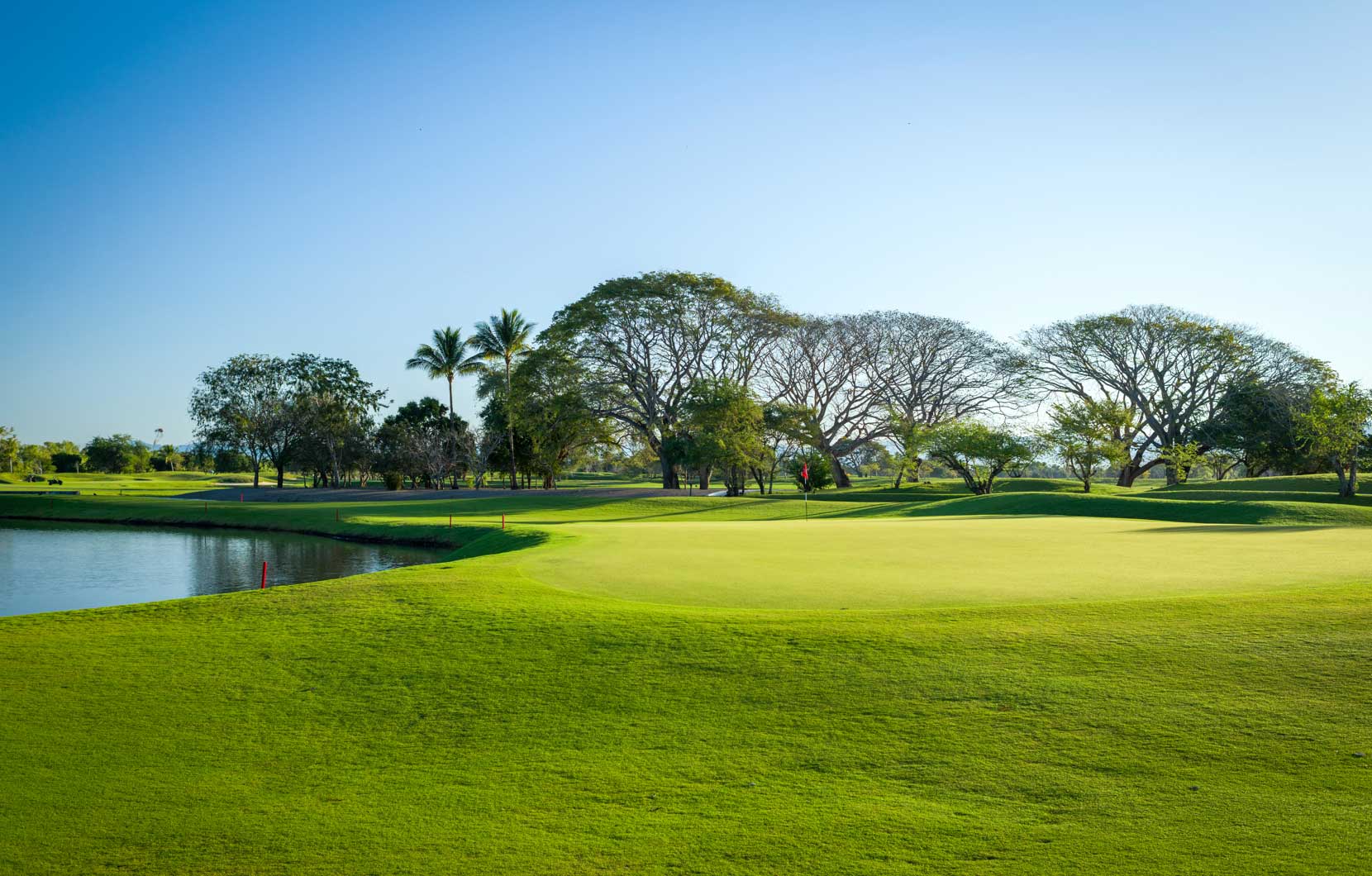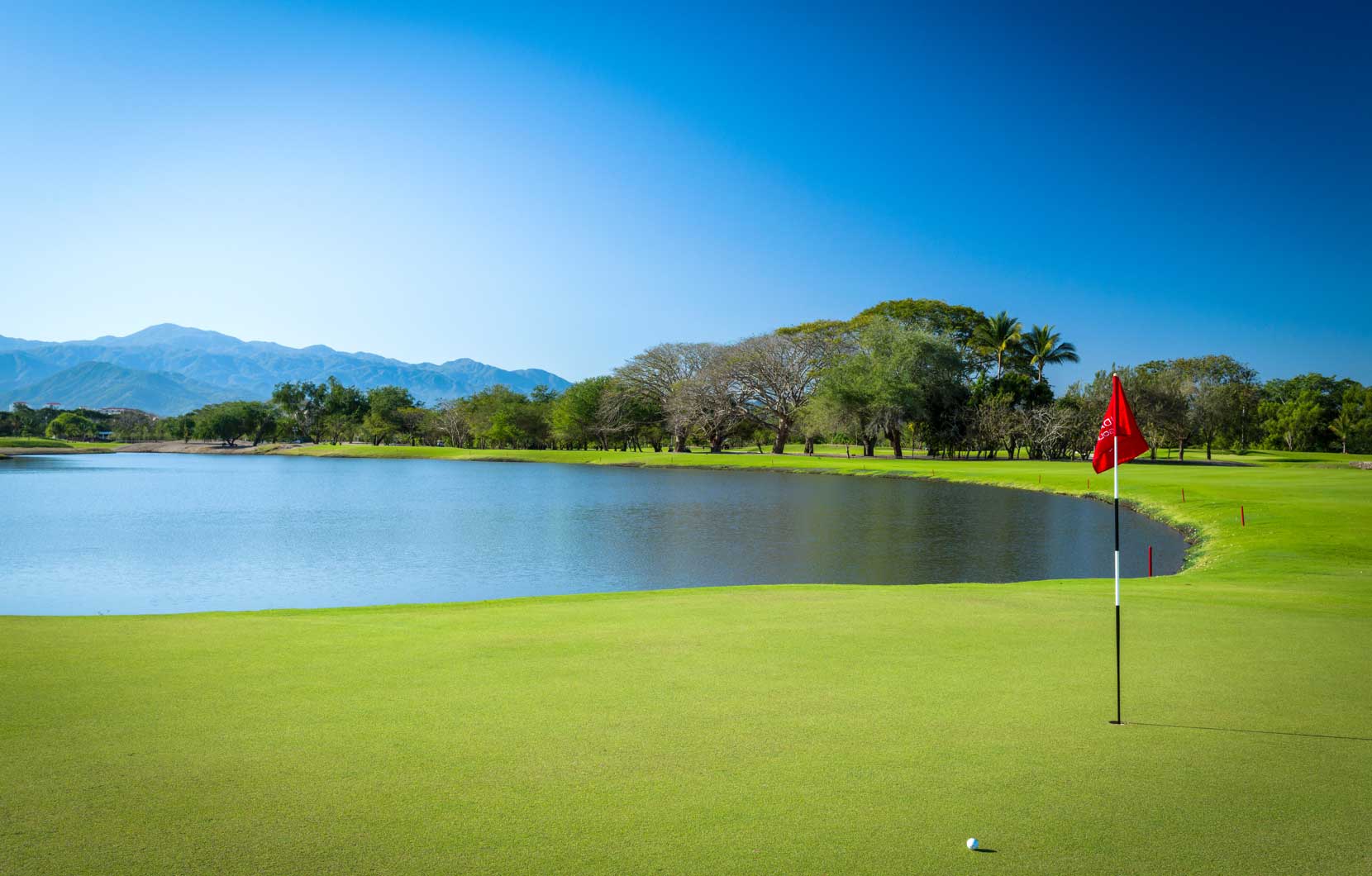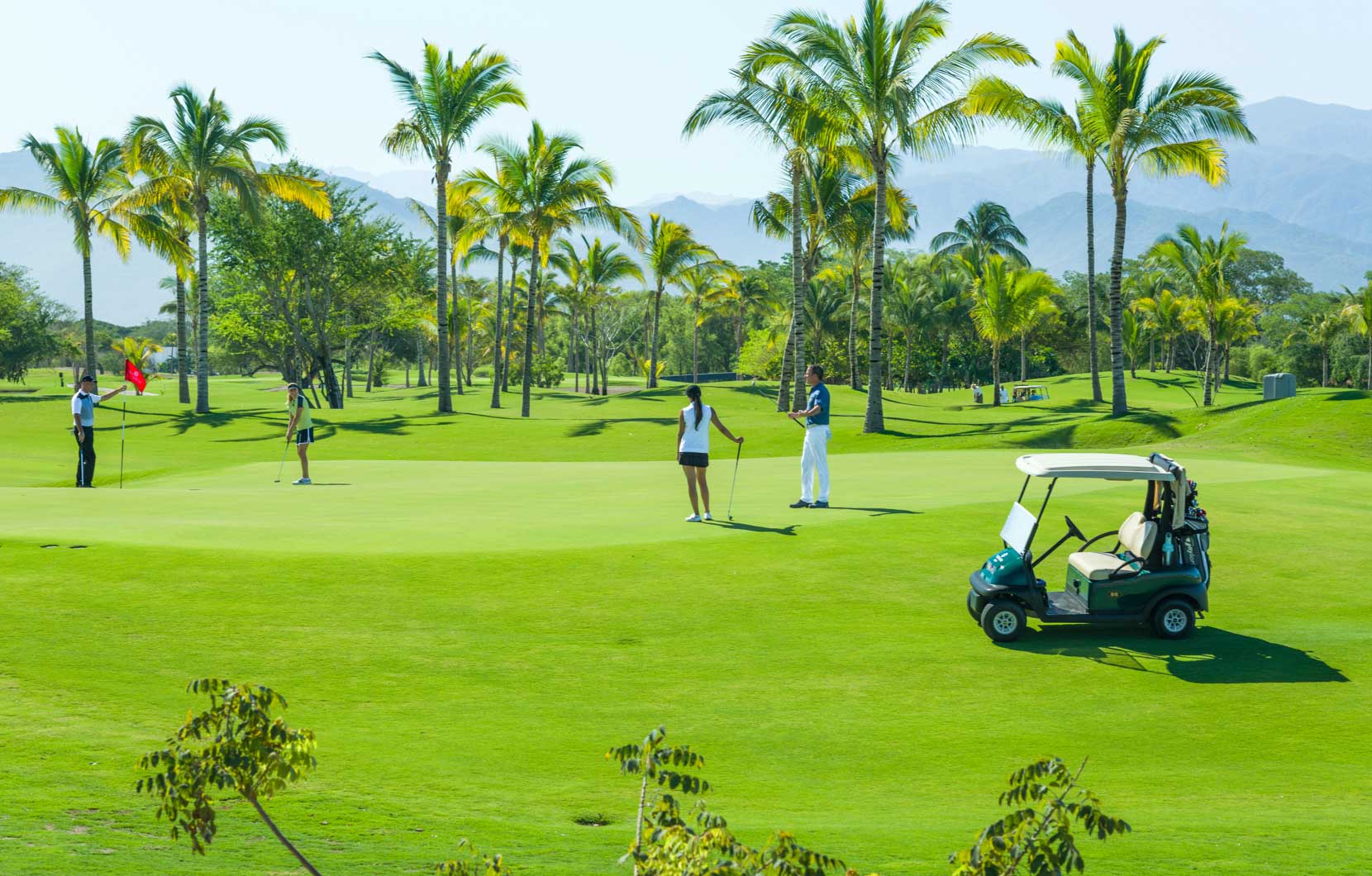 What: Norman Signature Golf Course
Holes: 18
Par: 72
Greens: Paspalum
Fairways: Paspalum
Where: Vidanta Nuevo Vallarta
When: First tee time is 7:30 AM
It all starts with a trip across the longest golf suspension bridge in the world, which stretches from bank to bank across the beautiful ravine. As you make the trip, you know you're on the precipice of a singular experience that you will be recalling for years to come. And that's before you even tee off.
Though it's the second course at Vidanta Nuevo Vallarta, the Norman Signature Golf Course is certainly not secondary to the Nayar Golf Course. Instead, the new course offers a completely different type of play to golfers, full of new challenges and new triumphs to be experienced. We asked Tom Stickney, the Director of the Jack Nicklaus Academy of Golf in Nuevo Vallarta, to describe this beautiful course. "It's definitely built for the avid golfer, and it's a course that will test every club in your bag!" says Stickney. "Greg Norman has built a course that gets harder the closer you get to the green, yet gives you a lot of shot-making options to get the ball close to the hole. It's a beautiful layout…with teeth!"
The course features Paspalum fairways, which allow the ball to stand like it's sitting on a tee, making it more playable for the high handicap golfer. This grass also gives advanced players the opportunity to curve the ball back to the pin. And Norman gave the course his trademark generous fairways, making it easier to get the ball into play. But don't get too confident! The shots get more and more difficult as you get closer to the green.
If you're planning a visit to Vidanta Nuevo Vallarta, make sure you reserve your spot on this beautiful course soon! Book your tee time at 1-866-231-4423