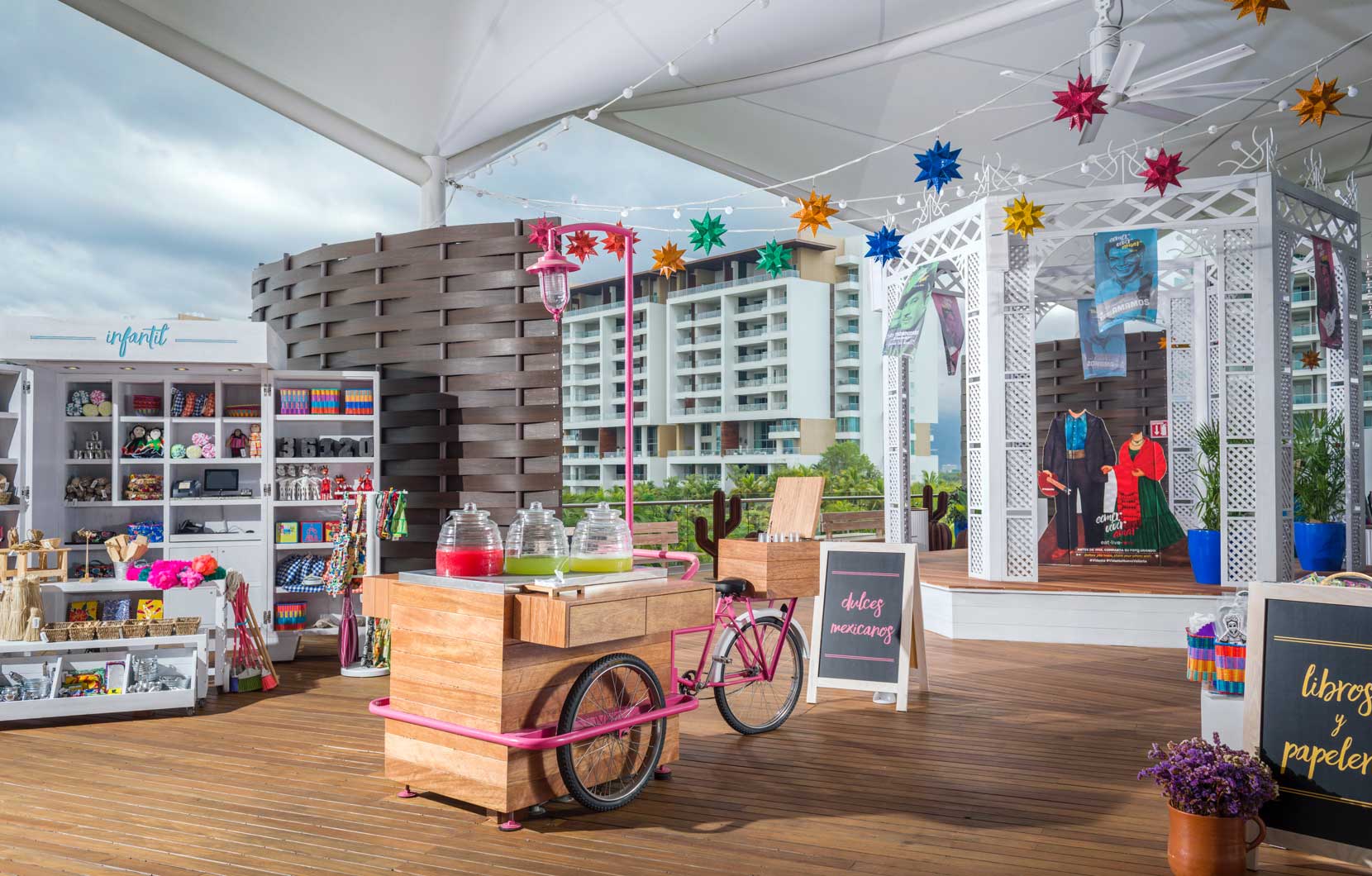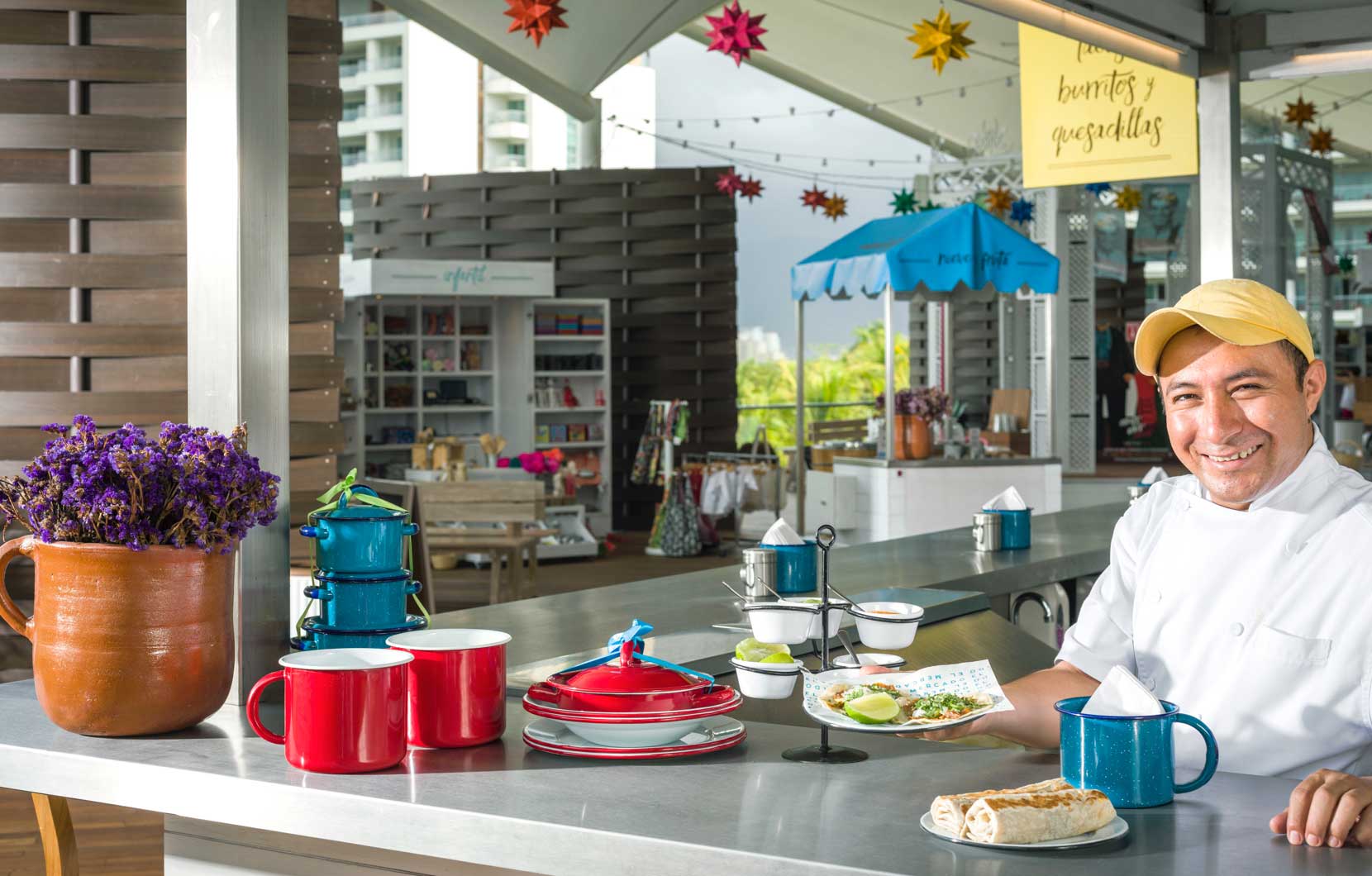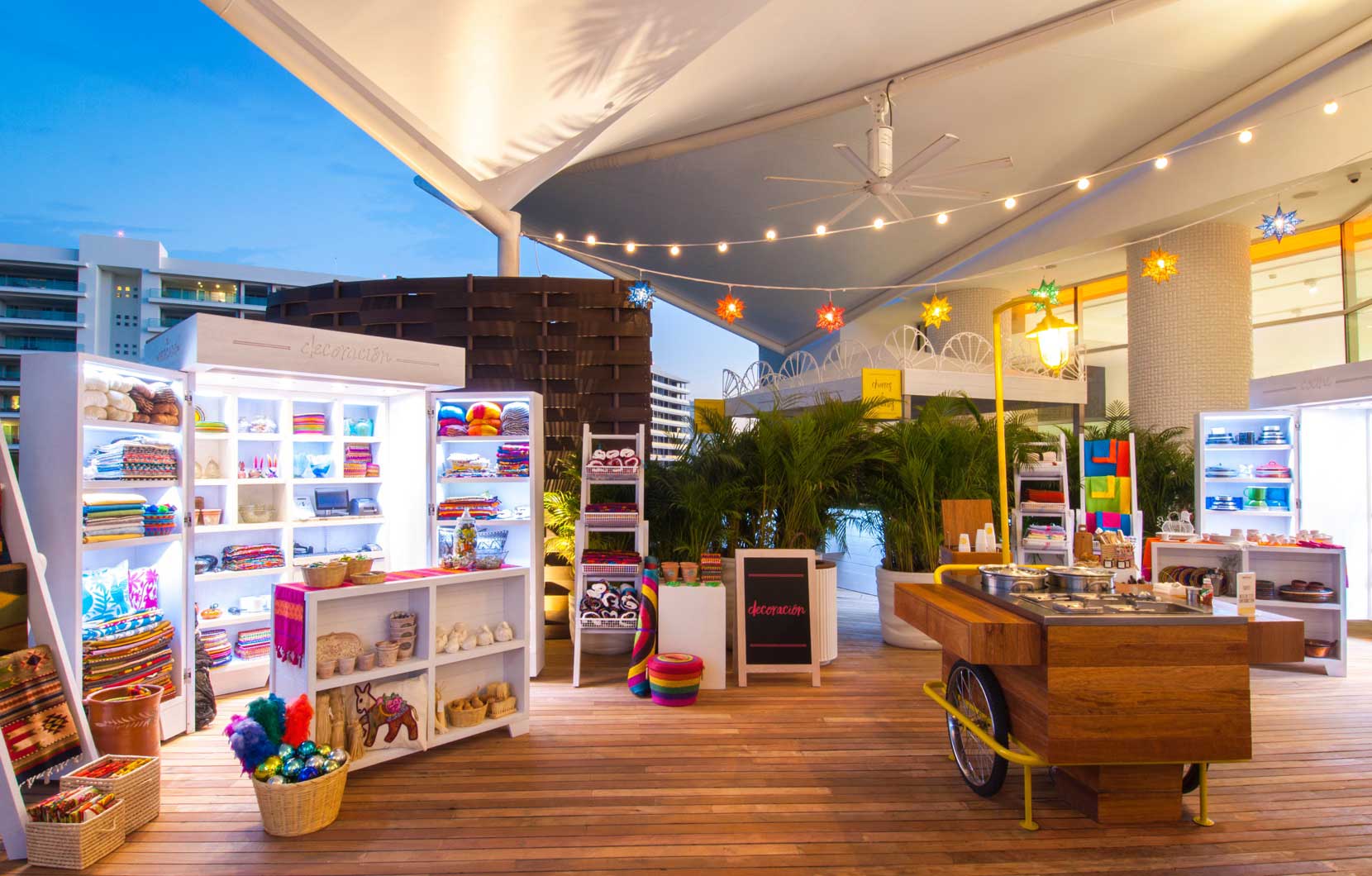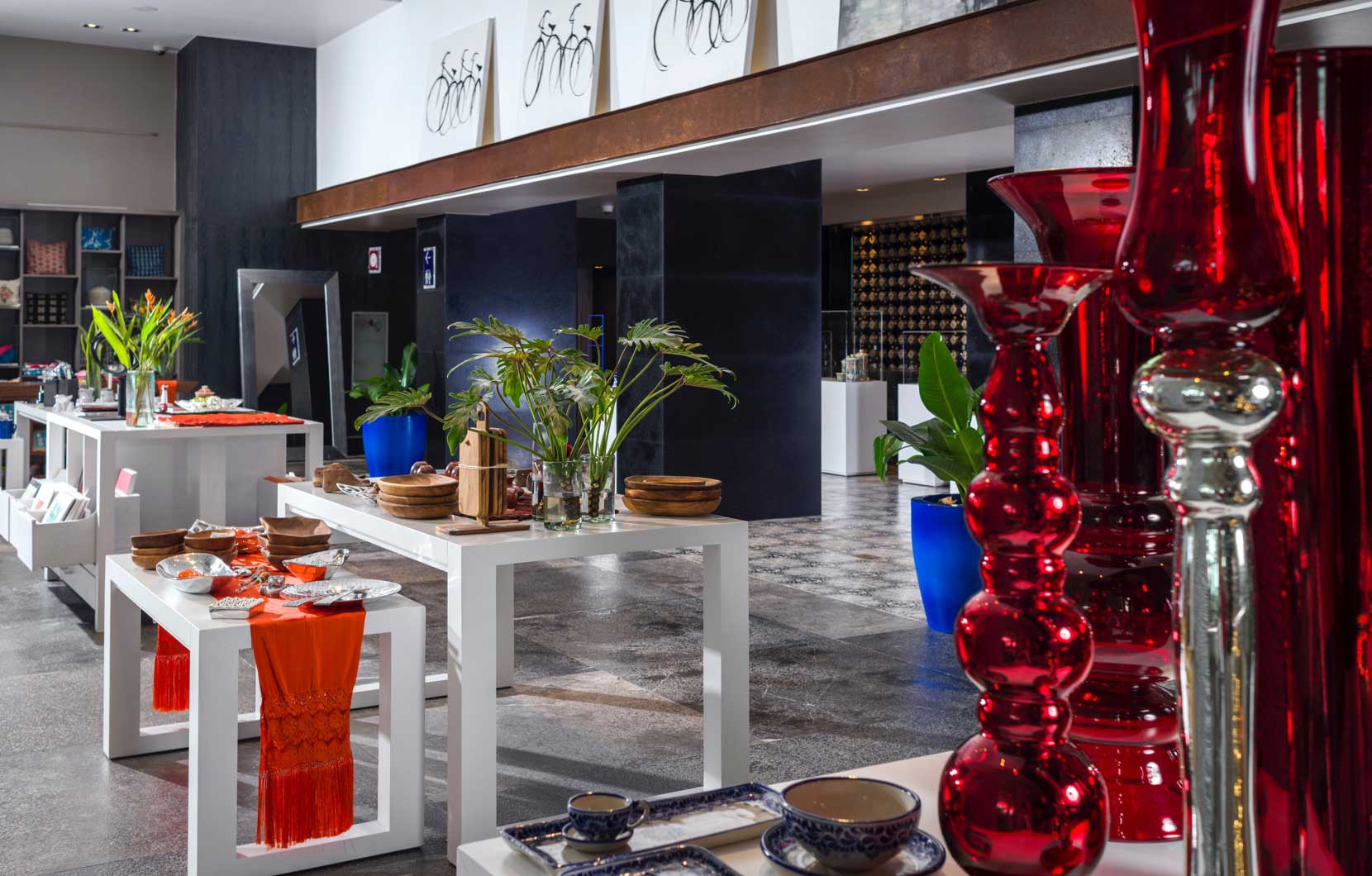 What: Mercardo México, a Mexican Bazaar and Gallery
Where: 3rd floor of La Plaza, Vidanta Nuevo Vallarta
When: Monday-Sunday, 7:15 AM-10:45 PM
The three-floor shopping haven of food, gifts, and designer clothes that is La Plaza just got even better. Anyone looking to see and explore Mexican art, goods, or cuisine need not look any further than Mercado México to find exactly what they seek.
Perched on the third floor of La Plaza, just down from our French restaurant, Mercado México is a bustling bazaar filled with authentic flavors, sights, and sounds. This indoor/outdoor market is the perfect place to peruse for souvenirs, with its wide range of ceramics, jewelry, weavings, and huichol—a type of beaded crafts.
The gallery grants visitors the opportunity to check out a diverse variety of works by artists from all over the country. From traditional-style sculptures to gorgeous landscapes to more modern and avant garde pieces, the gallery is a celebration of Mexico's many different sides, all rendered with passion and skill.
Hungry? No visit to Mercado México is complete without delighting in some of its many treats. Food stalls and carts abound here, tempting passersby with a bevy of edible offerings. Start with the tacos al pastor for an authentic take on the Puebla-born classic. Or snack on tamales, Mexican candies, esquites, churros and bueñelos—Mexican fried pastries—or have a refreshing sip of an agua fresca. Many of these decadent delights are sold from Vidanta carritos, which are modeled after the traditional street food carts found in almost any of Mexico's cities.