Golf is about chasing perfection.
The perfect day, the perfect hole, the perfect putt—these things are always tantalizingly out-of-reach, but the struggle to realize them is what golf is all about. That's why, over the years, the industry has developed a science of self-improvement—special techniques and training that make your body the perfect tool, and advanced technology designed to eke out every iota of its power and efficiency. Now that EXOS has teamed up with the Jack Nicklaus Academy of Golf, all that perfection is yours to have. Get ready for The Vidanta VIP Golf School.
EXOS is a human performance company that helps people reach higher and achieve more. Their teams work with professional athletes everywhere from the PGA Tour to The Olympic Stadium, leveraging cutting-edge technology and personalized training to help them exceed their limits and beat the world's toughest competition. Now, that expertise is combined with the decades of golf knowledge and experience possessed by Tom Stickney and the rest of the Jack Nicklaus Academy of Golf. Golf VIPs receive a personalized team with an instructor, nutritionist, physical therapist, and more, all focused on improving your game and your body.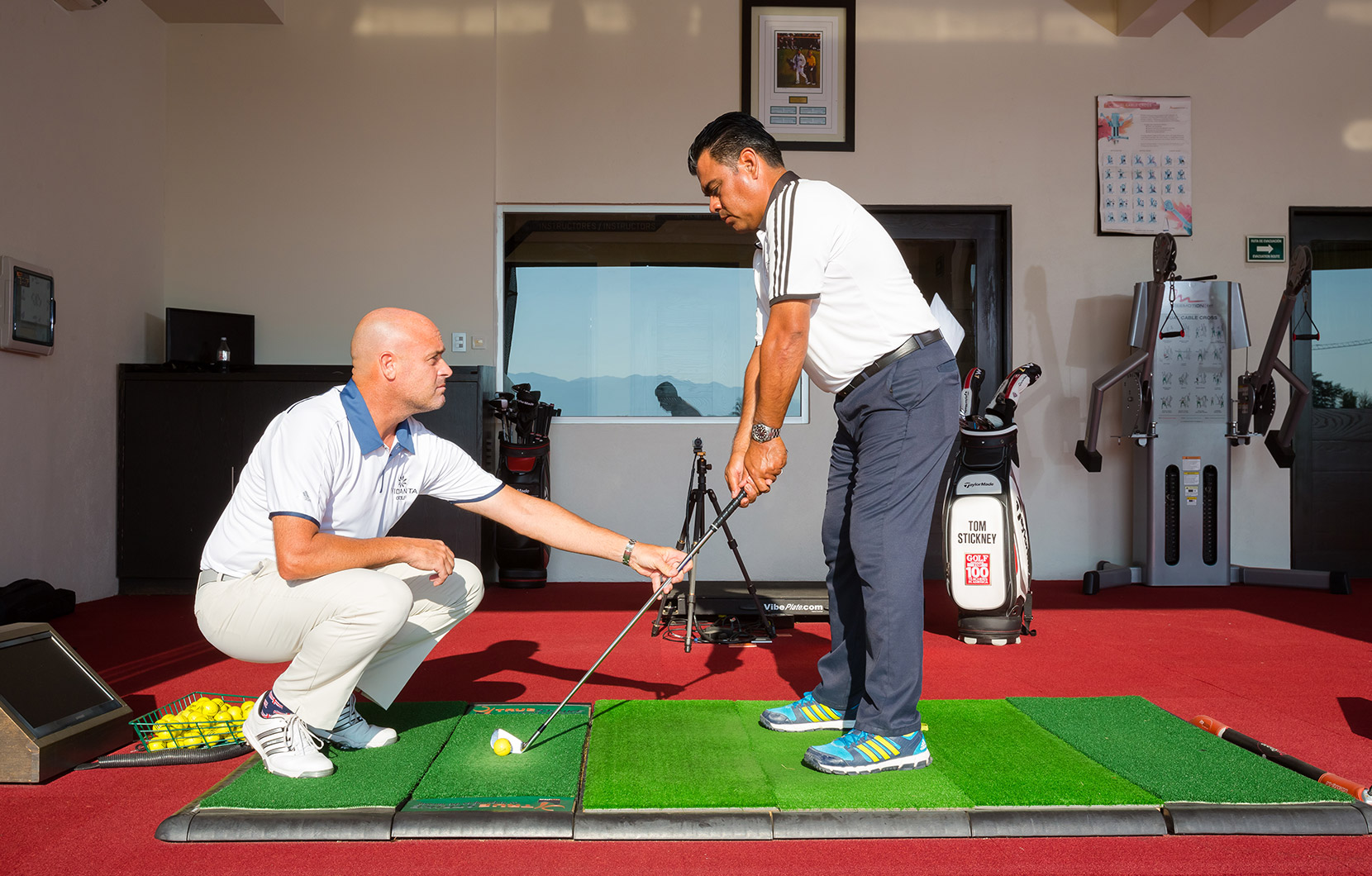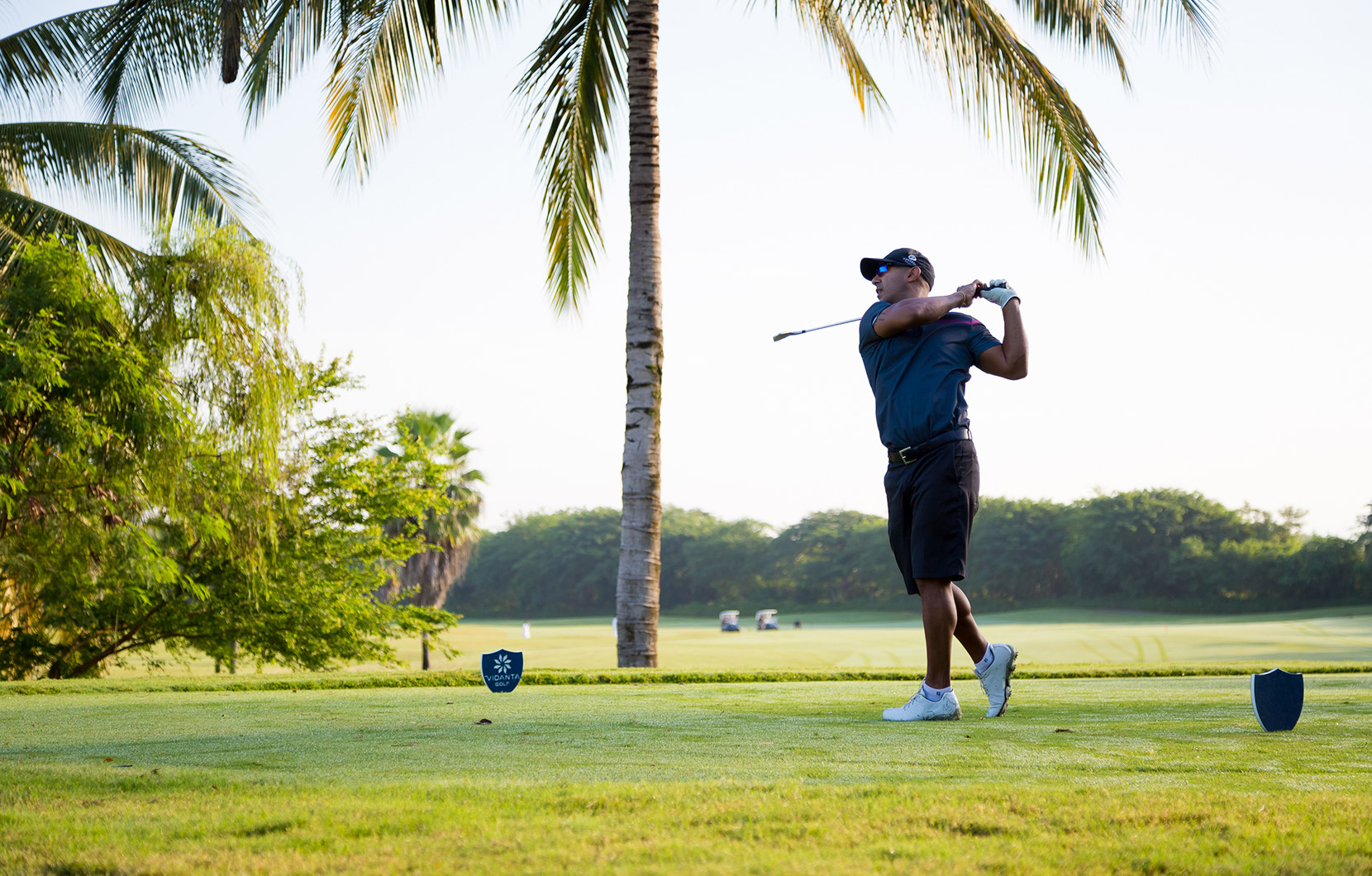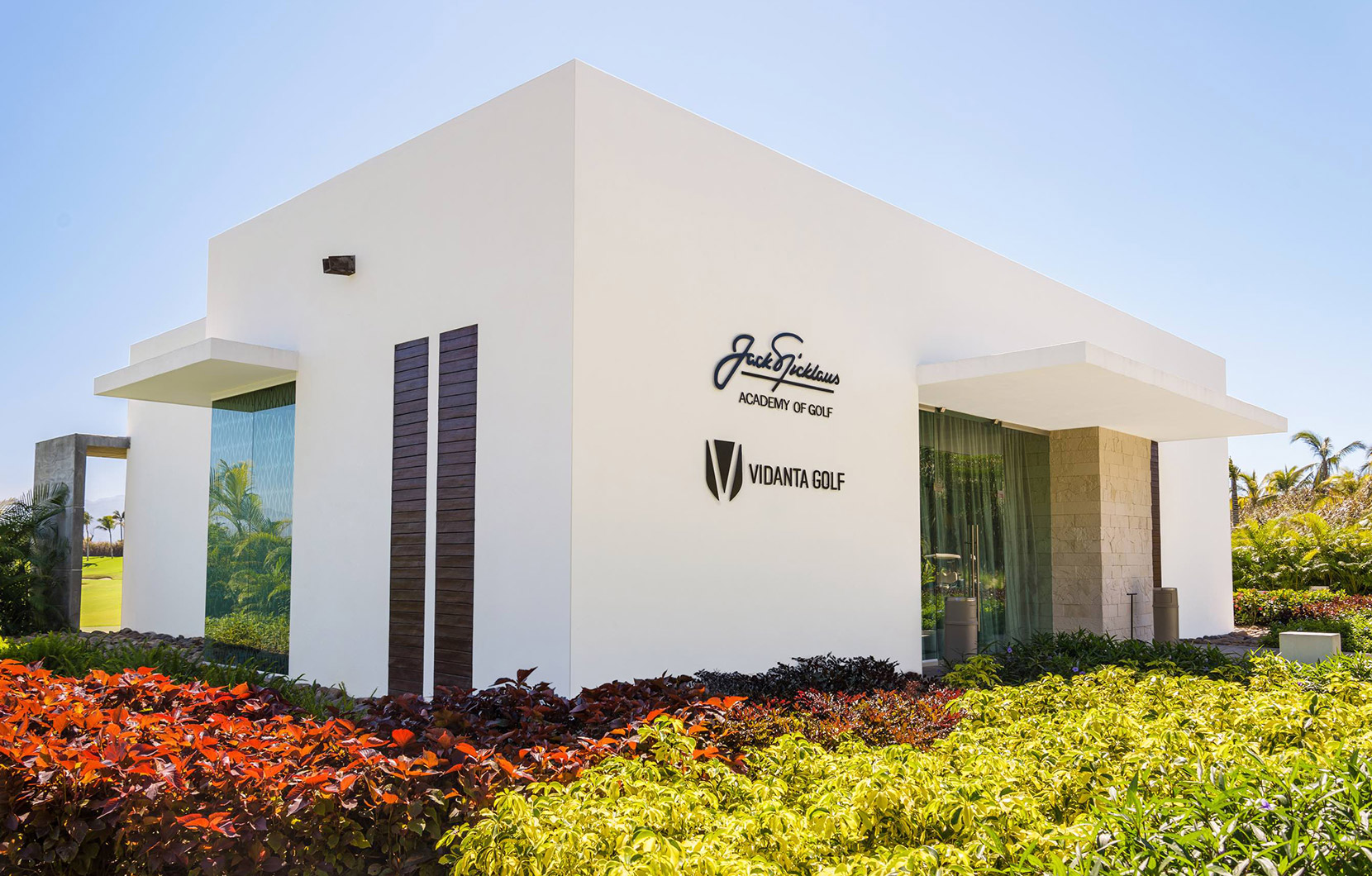 The program begins with what Tom Stickney calls a "Golf-MRI"—a total diagnostic of your current play featuring fully integrated 3D body analysis, club-and-ball impact evaluations, and more. While Tom and the EXOS team crunch the numbers, you're already in with your nutritionist, working out a power regimen that will maximize your output. Next, a physical therapist uses your unique body profile to pinpoint your precise areas of disadvantage, and helping you develop the perfect exercise routine to target them all.
Of course, the most efficient body is nothing without supremely elegant technique, and that's where the Jack Nicklaus Academy of Golf is at its best. Our instructors provide a fully integrated, 16-hour program that's guaranteed to improve your swing and reduce your handicap. And, unlike many training programs, your advantage will continue long after your vacation ends. That's because Vidanta Golf VIPs go home with a suite of tools that let them take EXOS and Vidanta wherever they go—you'll have access to voice-over screen-cast of your lessons, EXOS's training mobile app, and most importantly, up to a year of support and on-line swing coaching with Tom Stickney himself.
If golf is a game about chasing perfection, a week with Vidanta and EXOS is about finally touching it.
The Vidanta VIP Golf School is available starting in April. For more info, contact Tom Stickney (tomstickney@vidantagolf.com).
Just like many of our guests, the humpback whale prefers to visit Vallarta in winter. Though humpback whales can be found in all major oceans, from mid-December to March a large swath of the humpback population migrates from the West Coast of Canada, down along the US, past Baja California, to the warm Pacific waters [...] Read More

Take just one step into The Grand Mayan at Vidanta Nuevo Vallarta and you will be stopped in your tracks by the looming giants that greet you. It's a welcome like no other in the world! With its high ceilings, low lighting, and eight giant statues representing priests of the Mayan culture welcoming you with [...] Read More

We're honored to announce that three of the Vidanta Resorts have been nominated for Travel + Leisure's 2022 World's Best Awards: Vidanta Nuevo Vallarta, Vidanta Riviera Maya, and Vidanta Los Cabos. The New Year is a time of promise and possibilities. And we're thrilled to start this one with the news that we've been nominated [...] Read More