A foodie paradise.
Situated on the shores of the turquoise Caribbean, Salum Beachside Eateries and Market is a vibrant village inspired by the carefree energy of Tulum, offering a casual destination for snacking, shopping, and experiencing the very best of Mexican culture. More than that, it's a culinary haven for those in search of nom-nirvana. With fork and knife in hand, and overly curious taste-buds, we couldn't help but try out each new spot and report back with a few of our favorite revelatory dishes.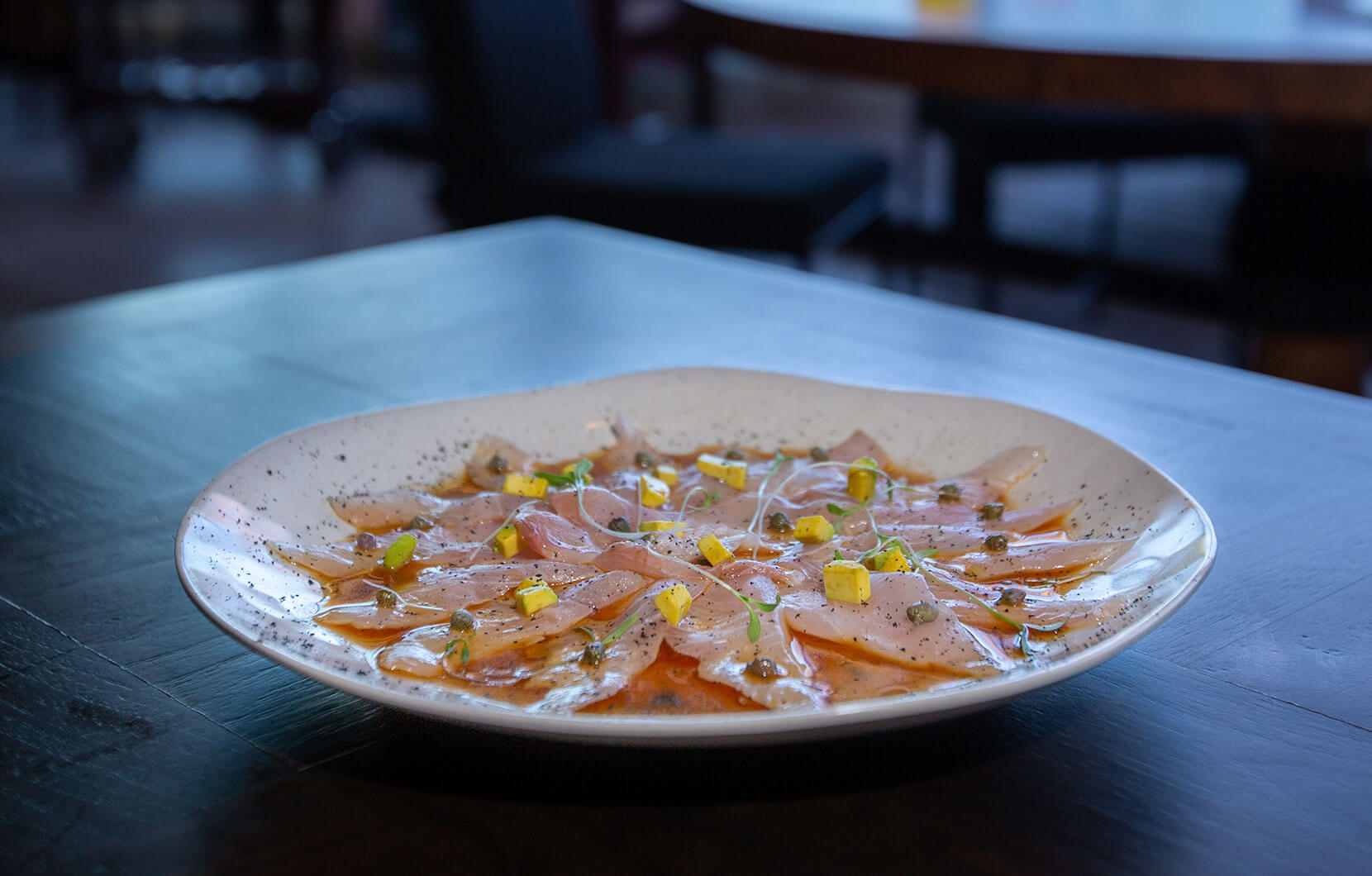 Dish 1: Baja California Kambachi
Robayaki is an innovative new fusion restaurant which offers dishes based on Mexico's coastal cuisine, plus Salum-style sushi! We recommend the Baja California Kambachi for its refreshingly original combinations. A touch of passion fruit acidity tinged with the subtle heat of habanero peppers mingled pleasantly with rich sustainably caught fatty tuna. Local flavors with a Japanese twist came together to make nearly every item on this menu worth trying.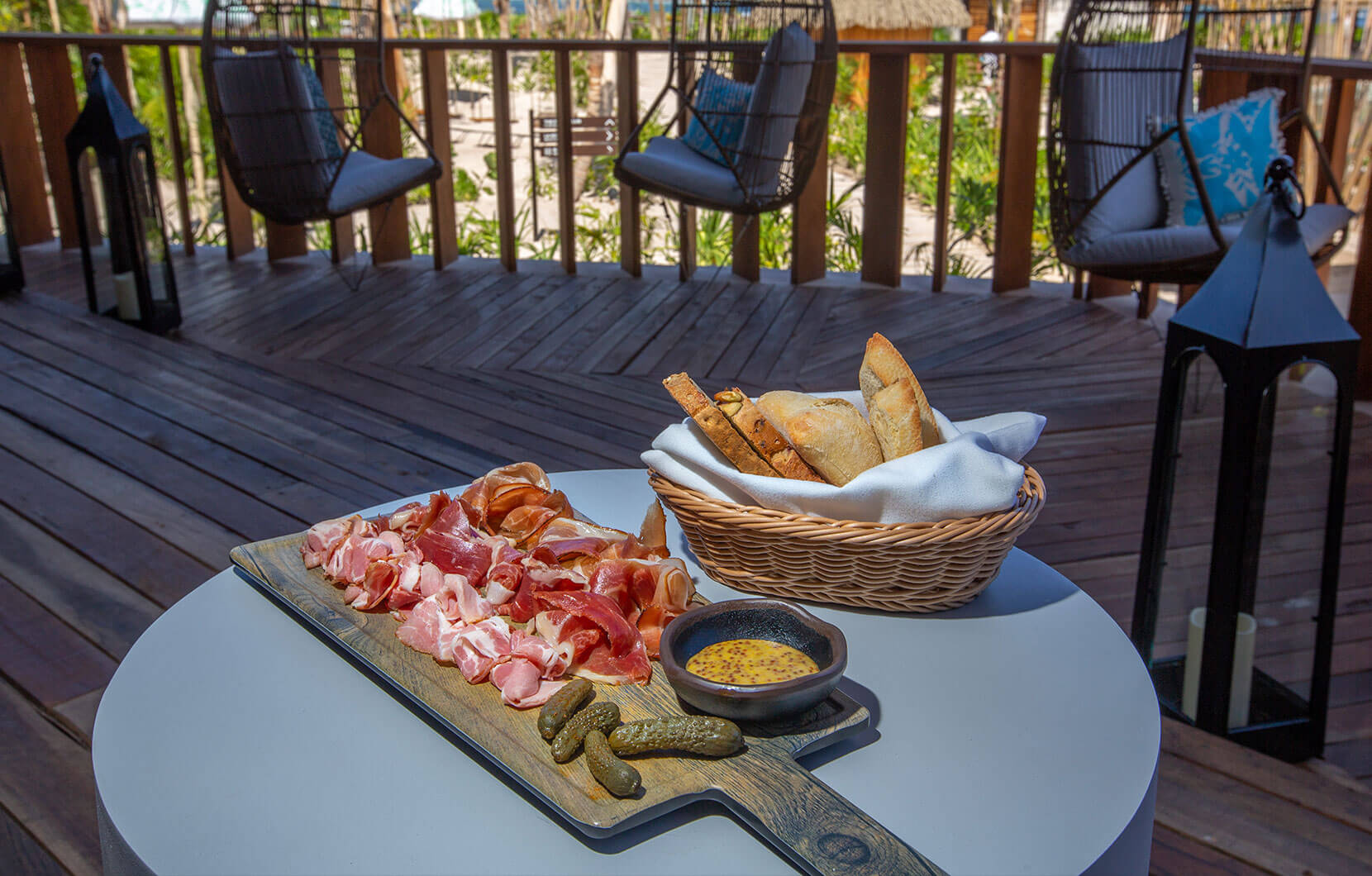 Dish 2: Charcuterie Plate
Aloreña is an artisanal charcuterie with small plates, Mexican cheeses, and a wide range of tapas. The thing that caught our eye? The premium Chef's-choice Charcuterie Plate. If you're craving a rich, umami-filled snack, this savory sampling of smoked and regular house-cured meats is it. The only issue we had was deciding which wine to pair with it (which was remedied quickly by our wonderful host, of course).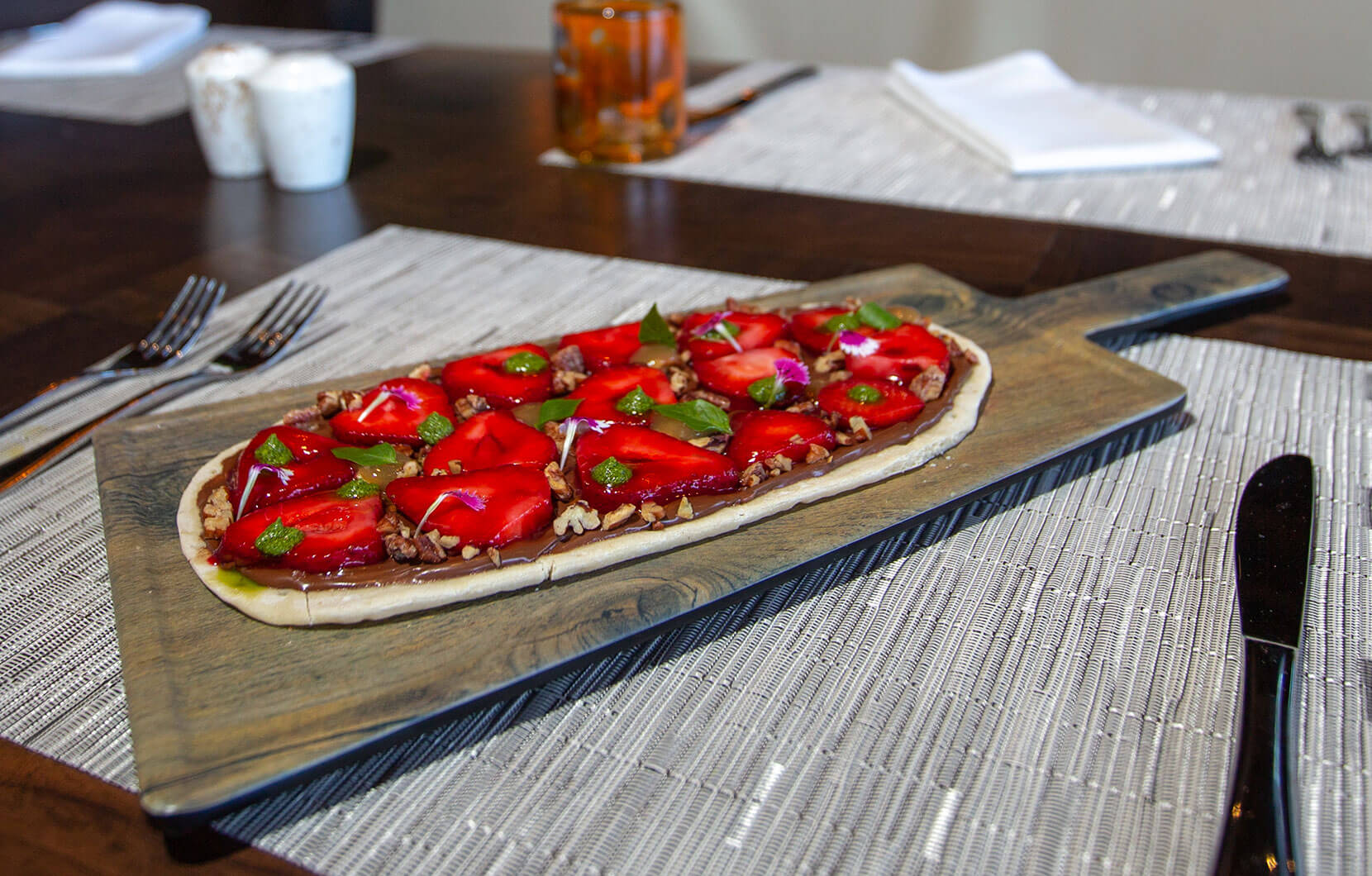 Dish 3: Strawberry Flatbread
People come to Fuoco to enjoy pizzettas, sliders, and an irresistible snack bar with Mediterranean, Italian, and American influences. We came for the Strawberry Flatbread: dressed in Nutella, pecan butter, strawberries, and citrusy lime jam. It's that satisfying delicate balance of sweet yet tart. Our hint? Take this beachside and bliss out.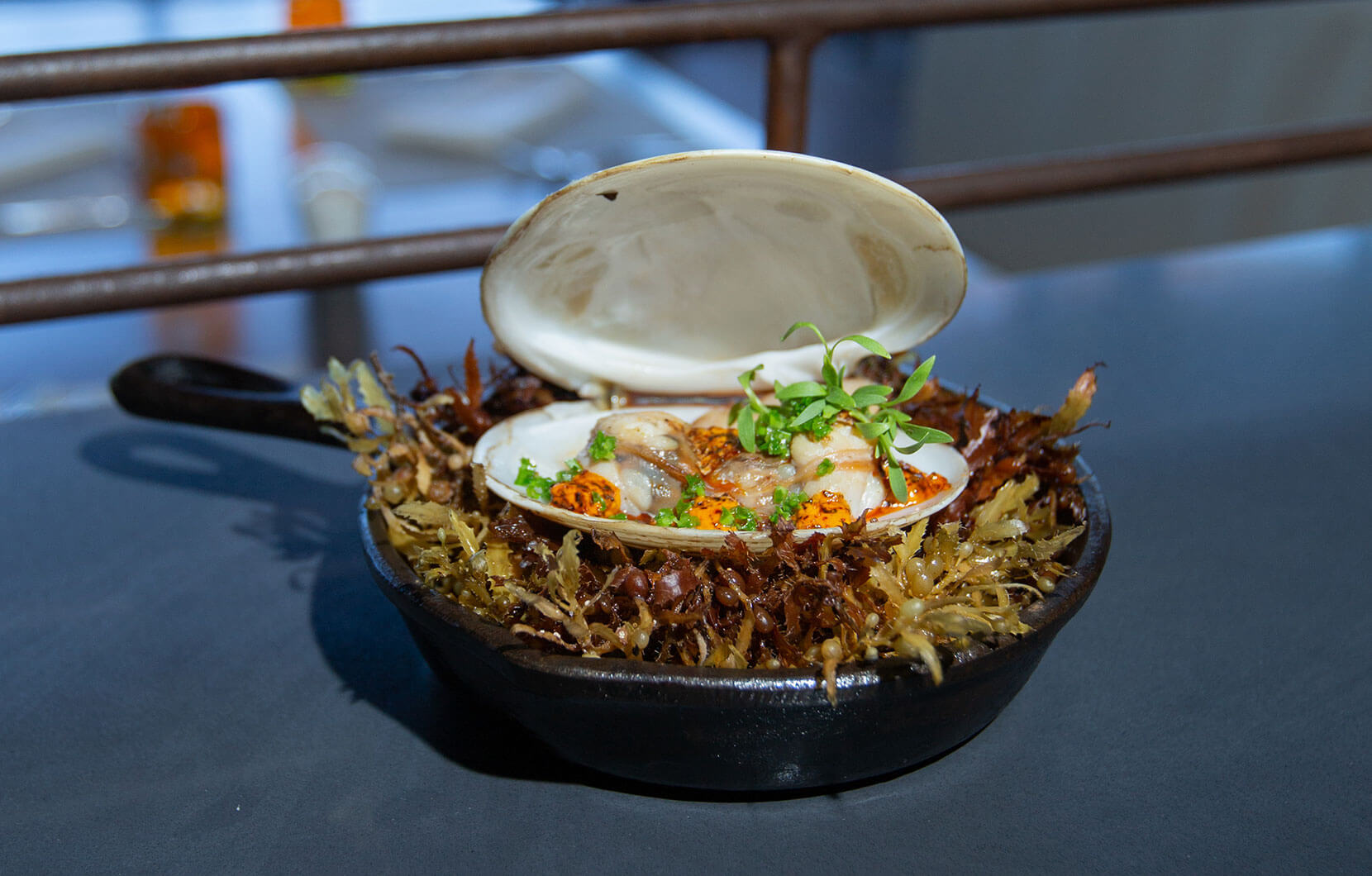 Dish 4: Clams with Garlic-Chile
We heard so many good things about Robayaki's grilled clams we had to come back for another bite. Their jumbo Clams with Garlic-Chile was the perfect coastal, char-grilled dish. With a hint of heat and all its unique flavors, we're still craving it a week after sampling it.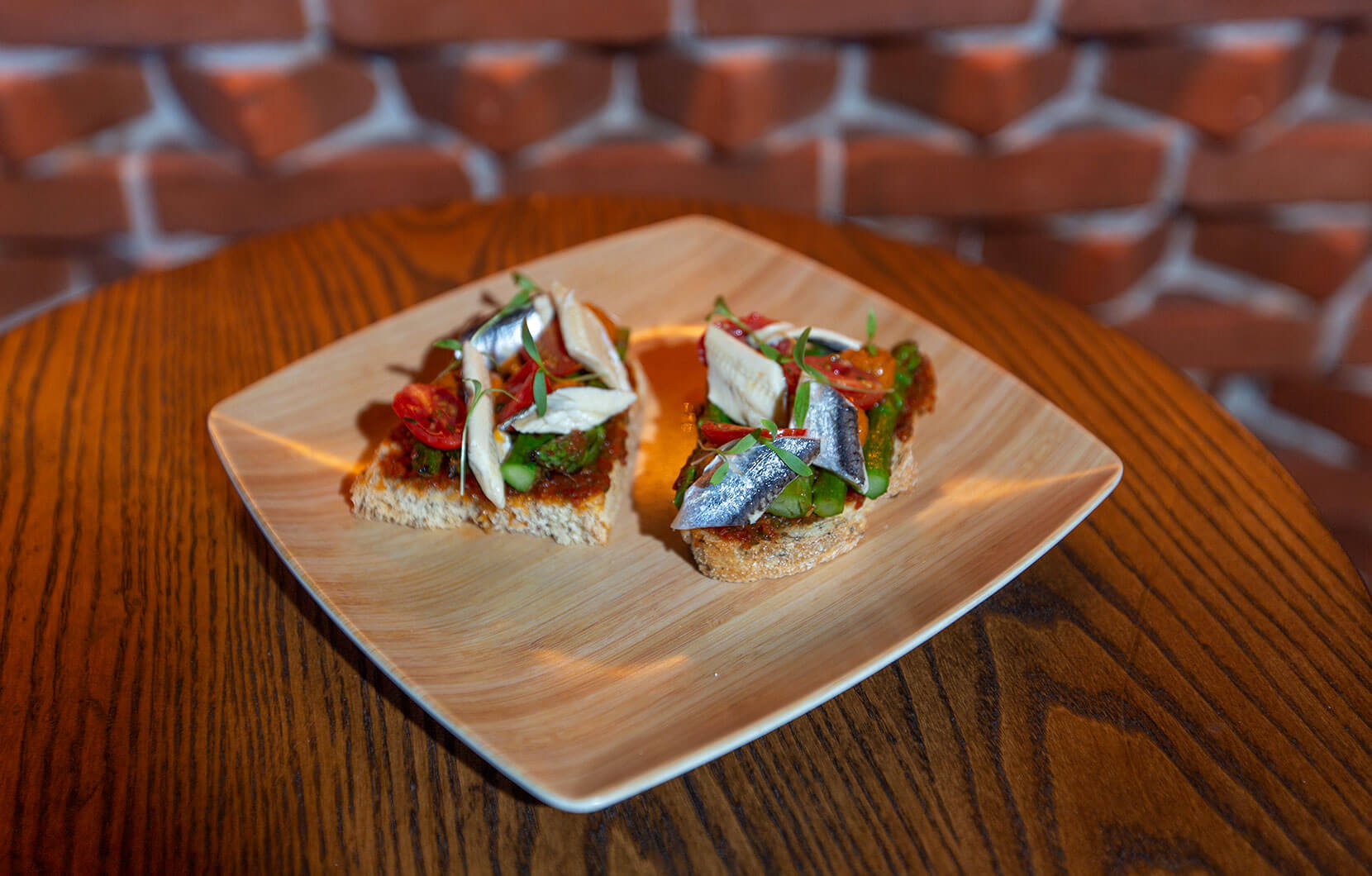 Dish 5: Pickled Anchovy Boqueron
"Whoa," is how this dish is best described. Aloreña's Pickled Anchovy "Boqueron" with grilled asparagus and sweet vine-ripened tomato is a mini-meal: savory, flavorful, filling. This Spanish-inspired take on tapas pairs perfectly with any glass of chilled, bone-dry white wine or a mineral-y red. We recommend trying a few of these bites to get the true tapas experience!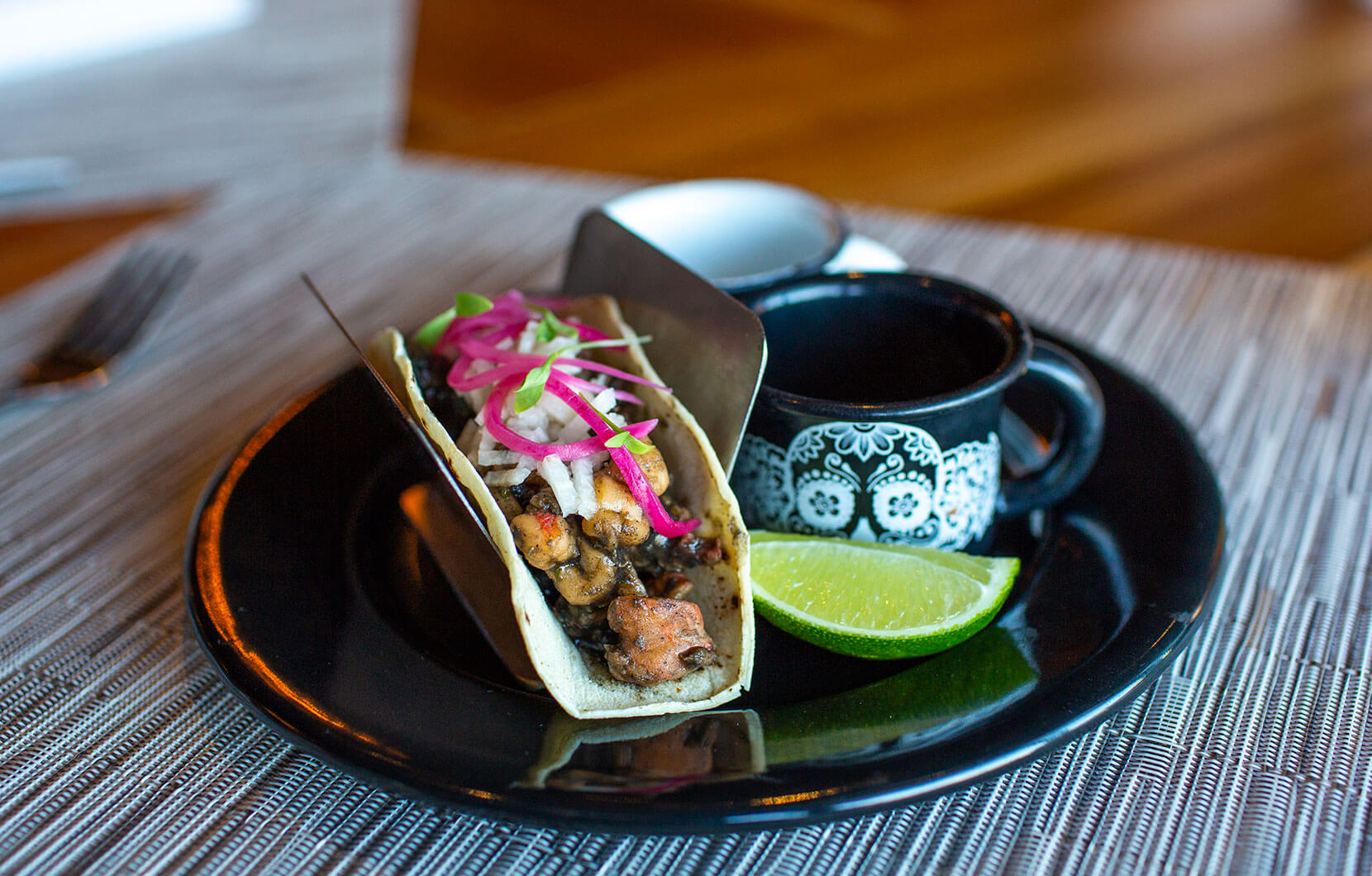 Dish 6: Taco Olviado
What Mexico flavor journey would be complete without a stop to an authentic taqueria? Enter Waves N'Tacos. We ordered the Taco Olviado, a grilled shrimp masterpiece, served with jicama, pickled onion, avocado, and a heavenly sauce that makes you order three more. They use carbonized peppers from the region, which gives this dish a refined "never-tasted-this-before" flavor. Pair with an ice cold cerveza and bask in your fullness.
Be sure to try some of these favorites and investigate some of Salum's other outstanding menu items during your next vacation to Vidanta Riviera Maya. Call 1-800-292-9446 to book your stay today.