You don't need an excuse like Valentine's Day to dream up romantic ways to spend time with your someone special. There are innumerable experiences to spoil the love of your life right here at Vidanta Nuevo Vallarta. And winter is the perfect time of year to escape the cold and bask in the warm glow of the nurturing Mexican sun, and each other! Whether you're the kind of couple that yearns for a candlelit dinner with stunning views, a luxurious massage, or a bonbon eating challenge at La Plaza, we've got some amazing suggestions for you to try during your stay.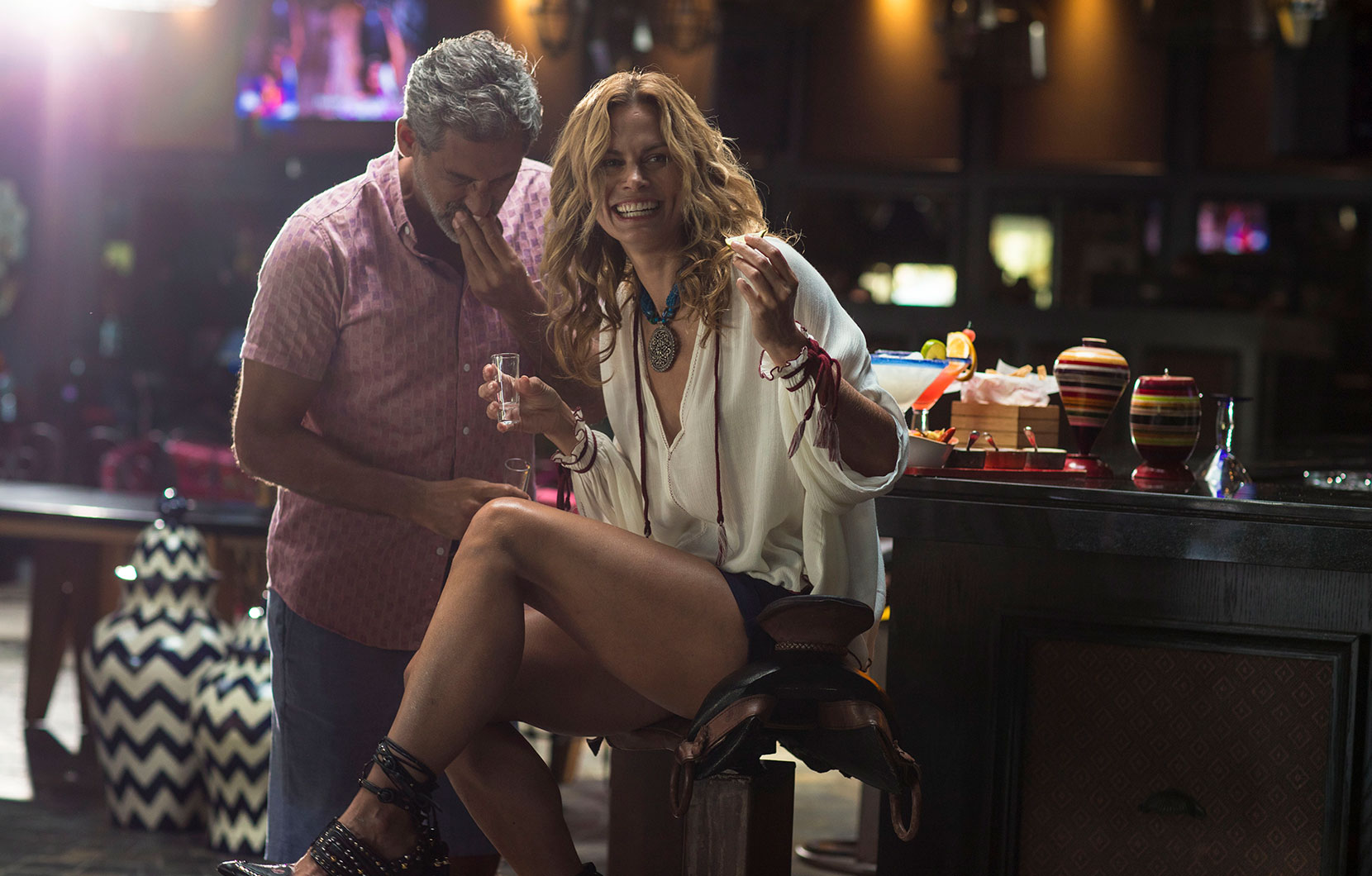 The Tequila Tour
Embrace the spirit of Mexico (and each other), and experience a once-in-a-lifetime tasting and cocktail class featuring the best Mexican tequilas. You'll both be greeted with a welcome cocktail as you arrive by private electric cart to a stunning secret location. Once you see the picturesque table, agave garden, and decorated tree, you'll know you've arrived. The tour also includes a delicious multi-course barbecue after you've thoroughly sipped your way through each Don Julio tequila.
Chef's Tasting Menu at Epazote
One of our very favorite restaurants on the resort is Epazote because it marries contemporary cuisine with traditional Mexican spices that have richness and depth. It's the perfect place for a romantic dinner for two because the flavors of each dish tap into a deep pleasure center. The special chef's menu features 8 amazing courses that speak to all the senses, so by the end you're left with nothing but satisfaction and a lovey-dovey look in your eyes. Save room for dessert; you won't be disappointed.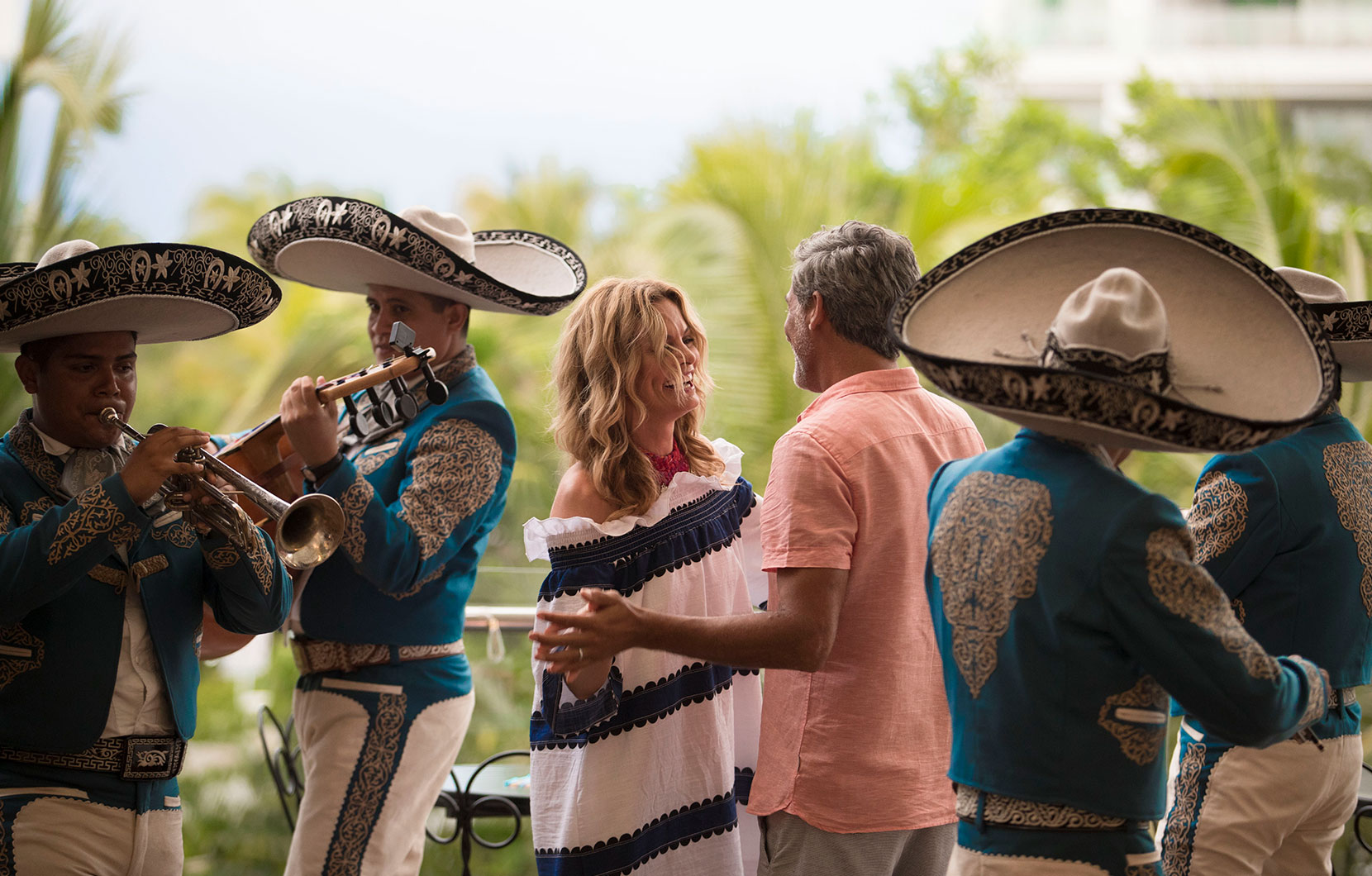 Dance Lessons
Every relationship needs a lot of laughter, trust, and well, dancing!. Even if one or both of you have two left feet! We promise, very fond memories will be had when you're in the hands of the Joy Squad, who put on a daily poolside dance party. Yes, you can have a few drinks before if that's what it takes, and then samba your heart out until sunset. Afterwards you'll have worked up an appetite for dinner and each other.
Almaverde Picnic
Ready for an afternoon spent in a romantic outdoor setting? Then a perfectly picked picnic at Vidanta's sprawling organic-compliant farm is just what you both need. You'll gather under Almaverde's 100-year-old parota tree to watch one of Vidanta's esteemed chefs prepare a meal using the farm's own produce. You can even pick a few things yourself! The multi-course feast might include such dishes as a zesty salad of freshly picked greens, off-the-vine tomatoes set off by the farm's peppery basil, irresistible New York steaks, and a special catch of the day sizzling on the grill.
Chocolates from Costa Cacao
Beautiful house-made chocolates, candies, and macarons… need we say more? As you stroll up to the rounded glass case filed with delectable chocolate truffles, you'll realize you won't be walking away without a sumptuous goodie bag and a twinkle in your eyes. Rows of exotic dark and milk chocolates filled with things like mango liquor, or gold dusted pistachio truffles, line the shelves—and even some classics like chocolate covered strawberries. Fan of pralines? They have just about every flavor you can imagine. There's also a rainbow of tasty macarons which make any box full of treats look special. Want to surprise your someone special with a little tasting? Don't forget to pick up a vibrant flower bouquet at De Flor en Flor right next to Costa Cacao or a perfect bottle of wine for a cozy night in at Vid a Vid, all located on the ground floor of La Plaza.
The Unity Temazcal at Brio
Celebrate the sacred unity of your relationship with a private life-changing Temazcal (sweat lodge) ritual. This ancient tradition, brought to modern day through an inspired reimagining, asks only that you leave your preconceived notions of what romance looks and feels like at the temazcal door. And who better to preside over the ceremony than a shaman and his wife, who bring their unique perspective as both spiritual guides and long-time companions to the proceedings? Dressed in ancient Aztec garb, the two greet you with symbolic gifts. Together, the shaman and his wife lead you through a series of rites, each representing a different aspect of your relationship and your journey together.
It's true, there are countless ways to experience every resort with the one you love, but we hope you try a few of these the next time you're at Nuevo Vallarta! Ready to plan your next romantic getaway? Call 1-800-292-9446 to book your spot today.