Lovingly-prepared food can take you places. One bite of a dish and suddenly you're transported to far-flung locales, beautifully remembered through irresistible flavors and unforgettable aromas.
Right now, it's easy to see just how important a role food plays in our happiness. It can be a wonderful ritual that brings us comfort along with nourishment. It can be an homage to our roots or an inspired exploration of the places we wish to visit one day. Or it can even be a canvas for creativity or an expression of loving nostalgia for the times we miss most.
That's why we've decided to share a digital copy of TASTE, the Vidanta cookbook filled with recipes spanning from all of our destinations and many of our restaurants. We invite you to bring the spices, scents, and flavors of paradise into your own home right now. In its pages, you will find signature recipes such as White Pozole, Cochinita Pibil, Fried Shrimp Tacos, and even the Tropical Bread Pudding from JOYÀ. Or you can shake up something exciting with an assortment of favorite cocktail recipes. Whatever you're in the mood for, TASTE is ready to deliver the Vidanta-level quality and comfort you deserve.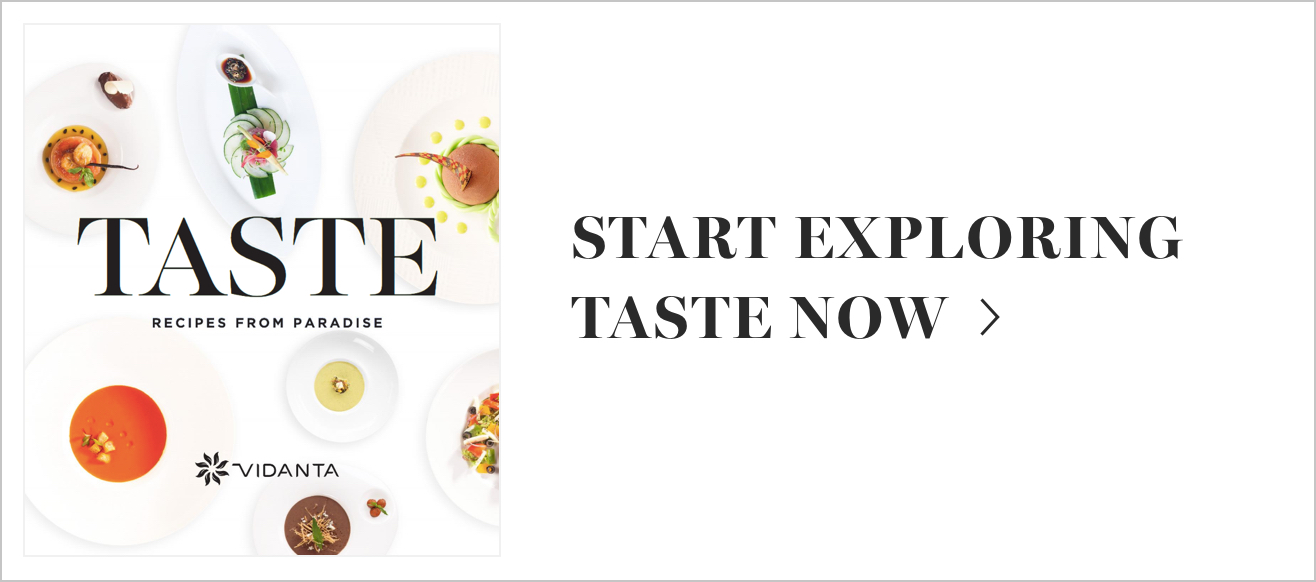 And we're just getting cooking! Make sure you're following us on social media, as we'll be sharing more great food and cocktail recipes in the weeks to come.
From our family to yours: buen provecho!