Thousands of spectators enjoyed this spectacular tournament on Vidanta's sidelines.
From April 27 to 30, 2023, Vidanta Nuevo Vallarta proudly hosted the official PGA TOUR Mexico Open at Vidanta with our unique trademark level of luxury and warm Mexican hospitality.
"I have an opportunity to travel 35-40 weeks a year, and to say this is special would be an understatement. So, many congratulations, Vidanta," said John Norris, PGA TOUR Senior Vice President, Tournament Business Affairs.
After four wonderful days, thousands of attendees witnessed how the talented American, Tony Finau, won the tournament with an amazing performance. Closing a great final round of 66 strokes, with five birdies and no bogeys, this is his sixth PGA win. Finau, 33, stated he will be back next year to defend his title.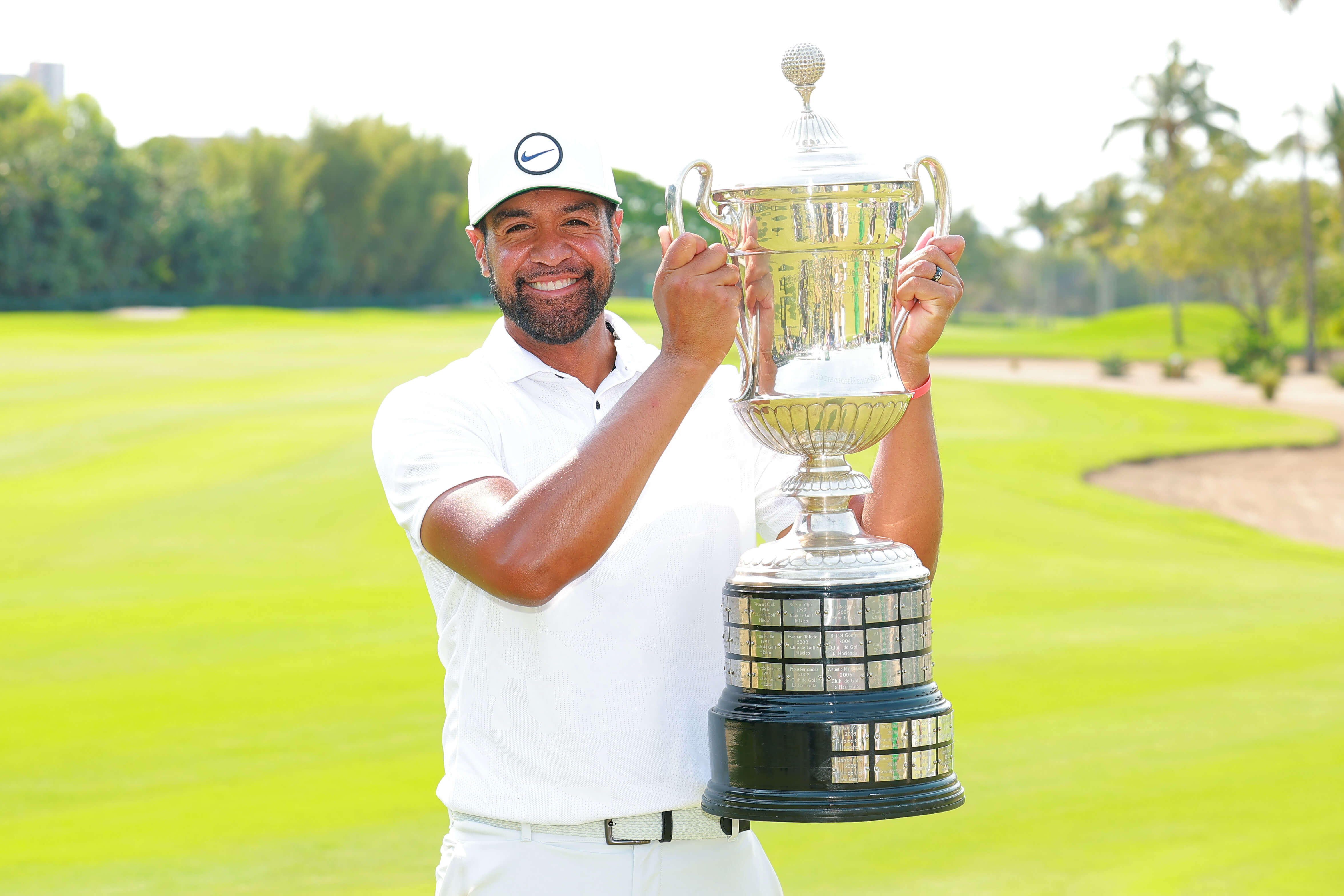 "We love Vidanta. When we came here last year, we fell in love with the resort, we fell in love with the people, and then I loved the golf course, so this is a very special win for me," said Finau, speaking of his family's relationship with Vidanta. "We felt nothing but love being here, making it extremely special that I could win here."
Just hours after winning the tournament, self-described "part-time golfer, full-time father," Finau caddied for his sons on Vidanta's Par-3 The Lakes Course as a beautiful celebration.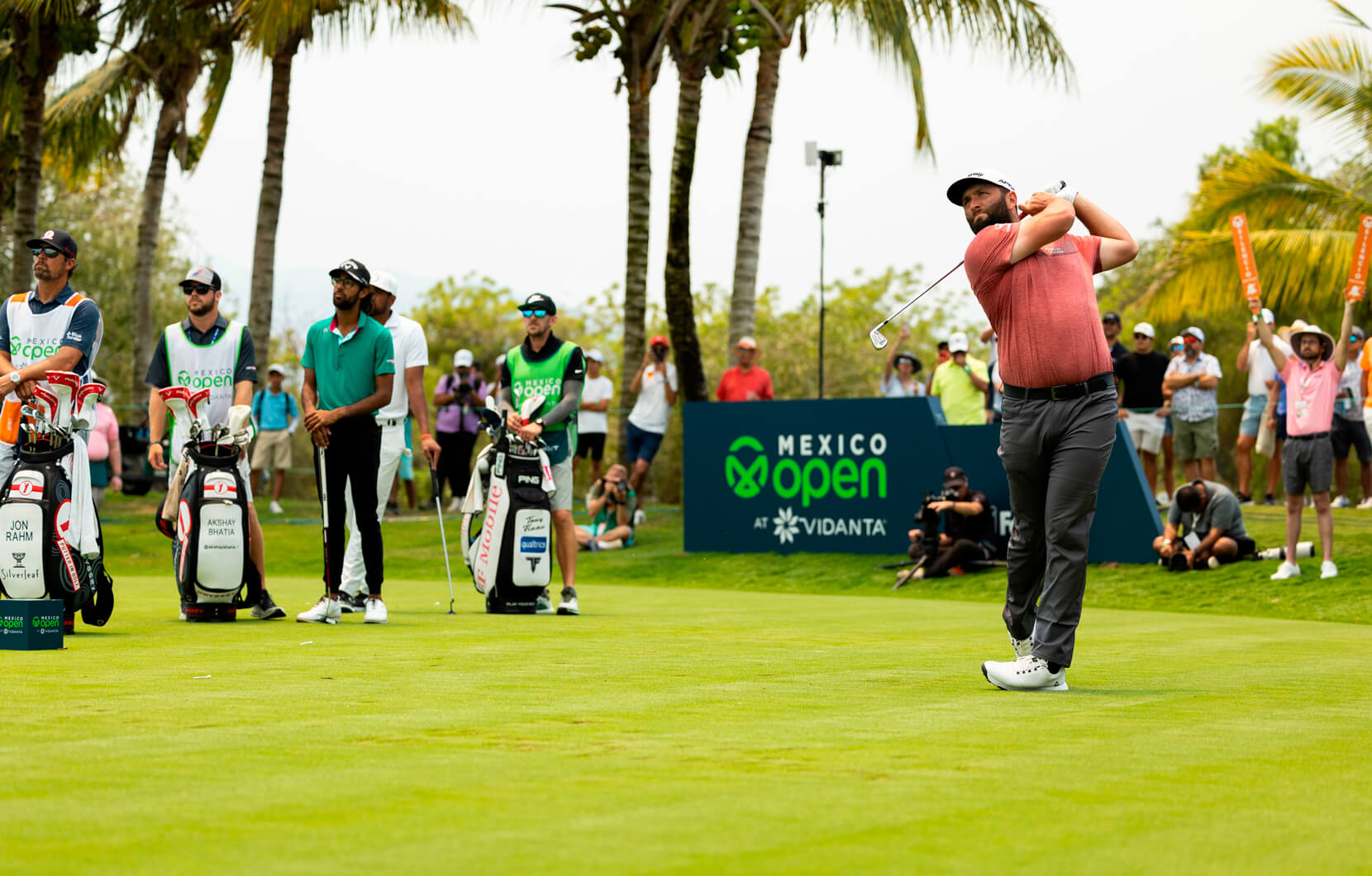 Last year's winner, Masters champion Jon Rahm, finished second, establishing a course record with a 61 (10 under par). "Obviously, I wanted to win, but it's a reminder that everybody out here is a great player," Rahm said. "Tony came out with a two-shot lead and played fantastic golf. I feel like, had I been able to pressure him a little more, we would have seen more birdies from Tony."
---
MEXICO OPEN AT VIDANTA HIGHLIGHTS
43 Eagles
1,733 Birdies
4,802 Pars
Player's most challenging hole: #10
Ranking:
Winner: Tony Finau, 260/-24
2: Jon Rahm, 263/-21
3: Brandon Wu, 265/-19
---
The spirited competition was complemented by the outstanding accommodations and amenities offered to players and attendees. Many guests enjoyed the exclusive prime location in front of the 18th hole to follow the golf pros closer. And all were delighted with the event's organization and fantastic international and Mexican cuisine dining options.
We invite you to enjoy Vidanta's high-end golf experiences. With beautiful and challenging courses at any of our destinations—including the awarded Vidanta Vallarta Course played in this tournament—the Vidanta Golf Academy, and the best post-round dining and lounge options, Vidanta Golf offers you extraordinary opportunities to play in paradise.
Visit https://www.vidanta.com/golf, follow @golfvidanta on Instagram, and call us to reserve your next golf getaway at 1-800-292-9446. We are ready to assist you!