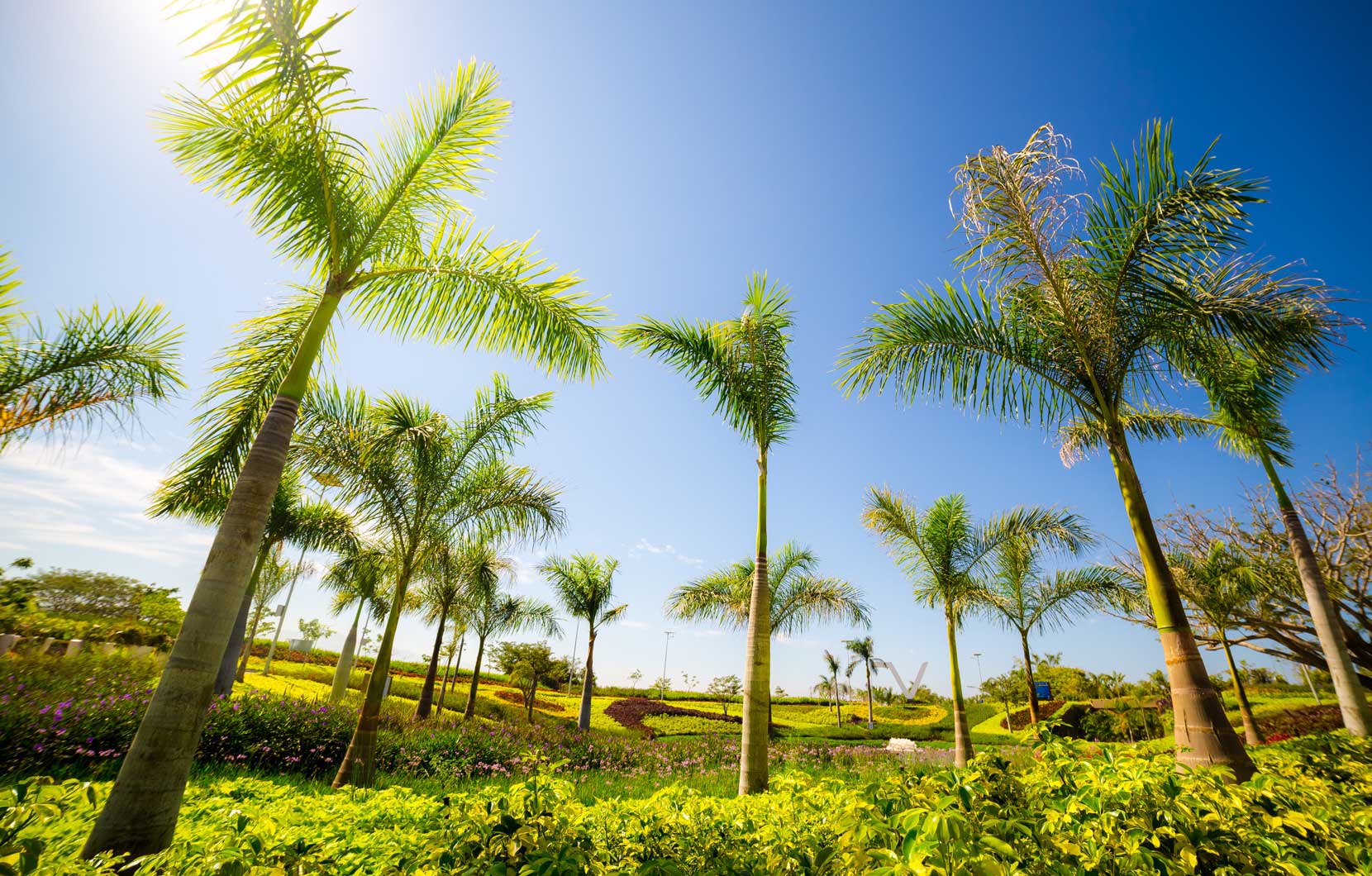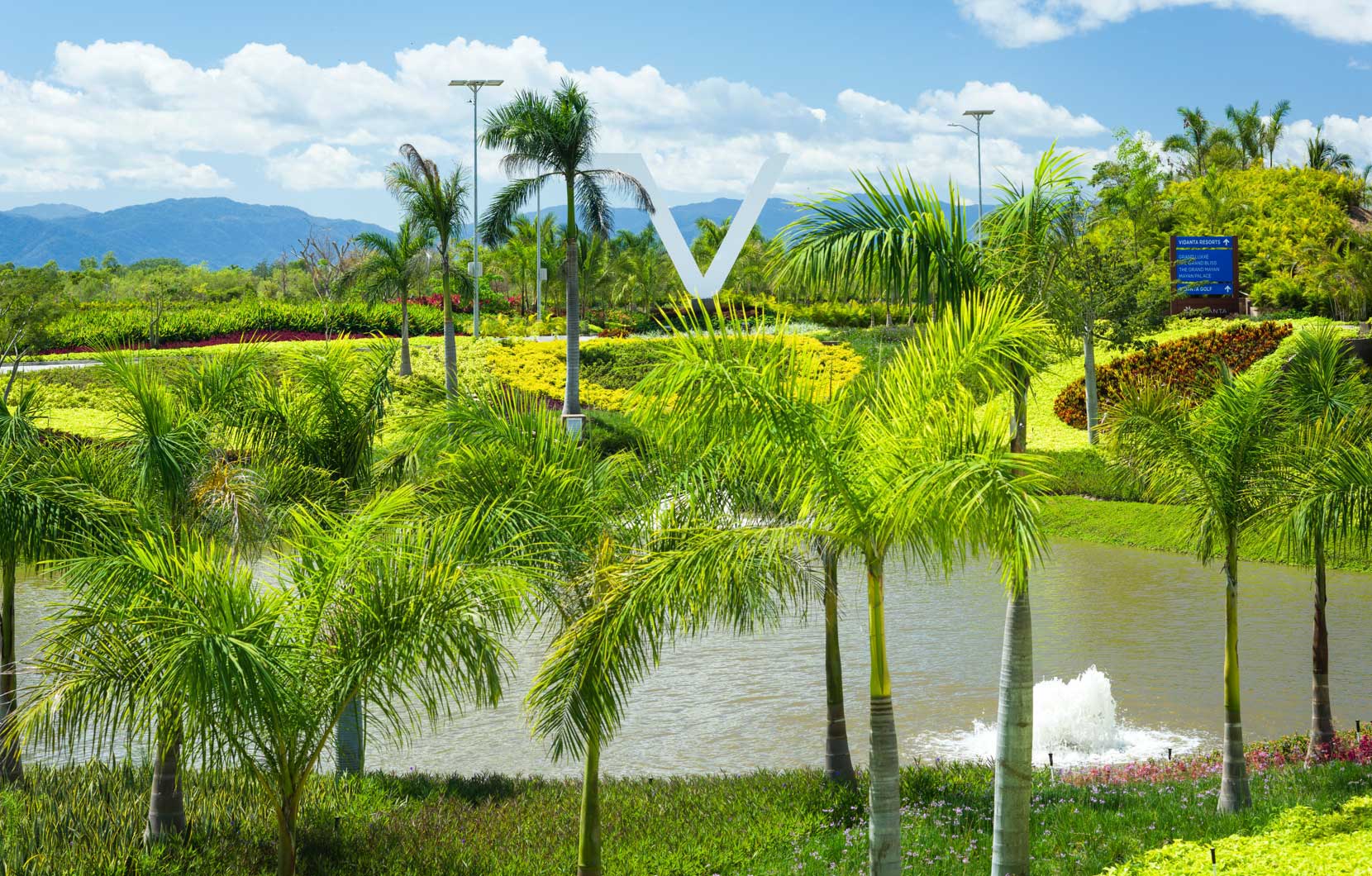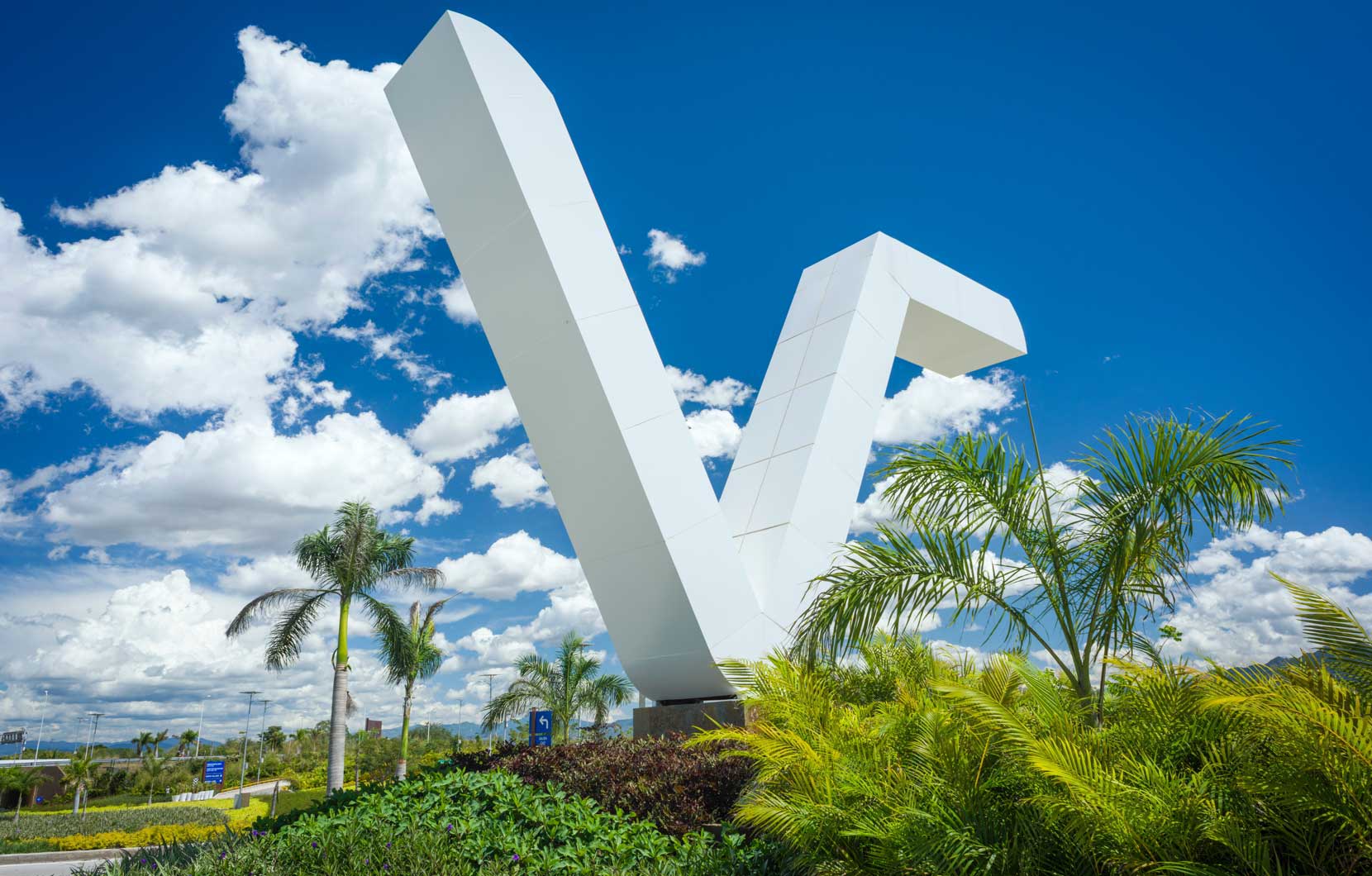 There's a particular feeling that many of our guests describe upon returning to the Vidanta destinations. It's a mix of anticipation and complete joy.
It's the feeling of coming home. For two years, Vidanta has been working to create an experience that reflects the sensation of returning to somewhere filled with so much happiness. We are excited to announce that you can enjoy the end result the moment you arrive at Vidanta Nuevo Vallarta.
The resort's new entrance was designed by Vidanta Chief Architect Arturo Hernandez to receive guests with the signature beauty, warmth, and sophistication of Vidanta. The result melds artistry and convenience to create a truly wonderful welcoming. The first thing visitors will notice is the new Vidanta sign, broadcasting the beauty of this paradise to all who drive by. The second update of note is the gorgeous gardens meant to greet guests in a lovely colorful palette.
The benefits of the new entrance are many: it's much closer to the airport than the old access point, and offers a more scenic and serene approach to the resort; it's secure, ensuring your hidden paradise provides the seclusion and privacy you deserve; and it winds around the site of The Park by Cirque du Soleil, meaning you and your family have a front-row seat to all the magic and excitement developing as we speak.
Make sure you return to Vidanta Nuevo Vallarta soon to check out this amazing new welcoming!