At Vidanta Resorts and Destinations, luxury is always waiting. From cozy getaways to personalized touches in each room and loft, comfort and quality are always top priorities.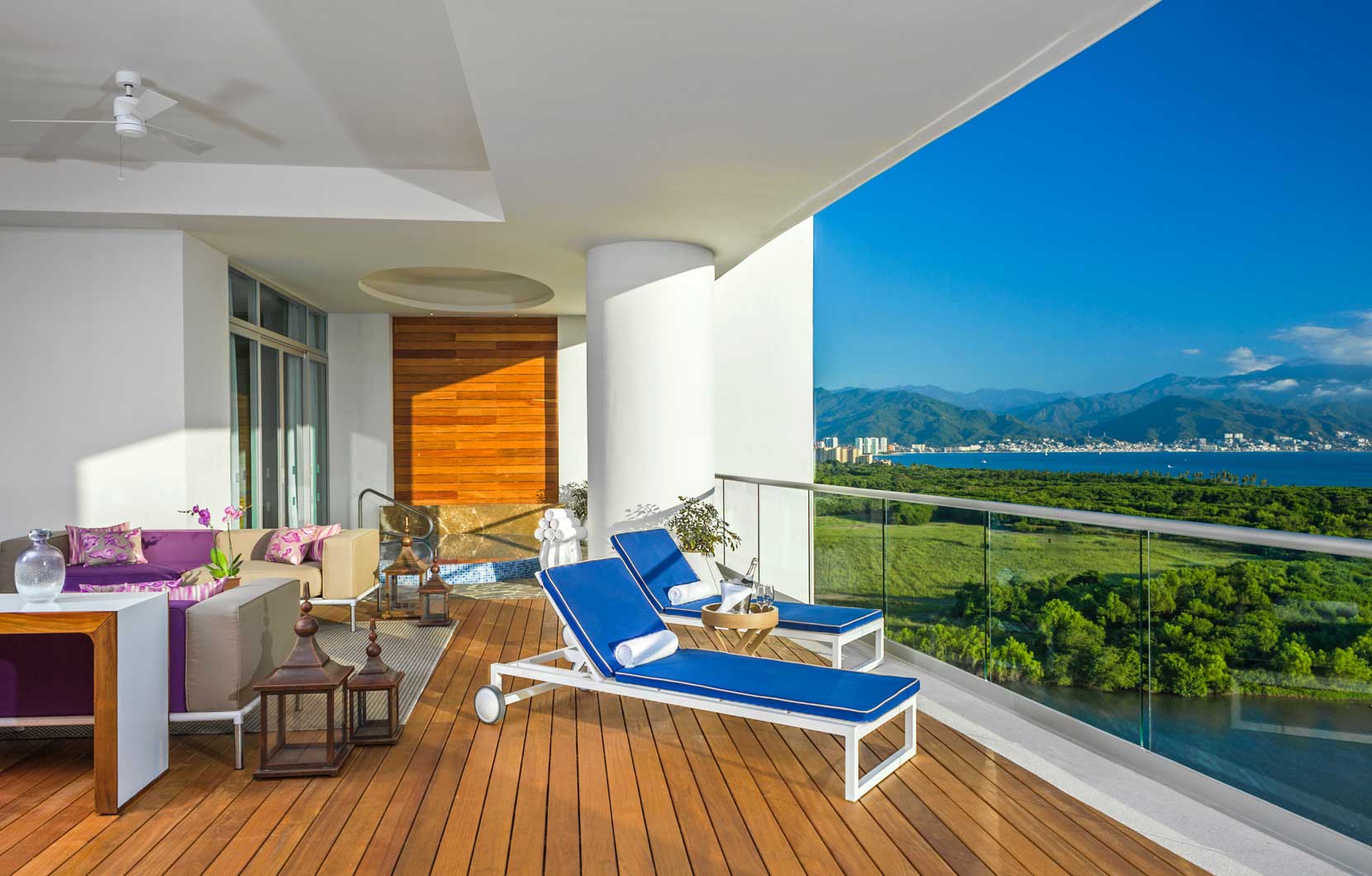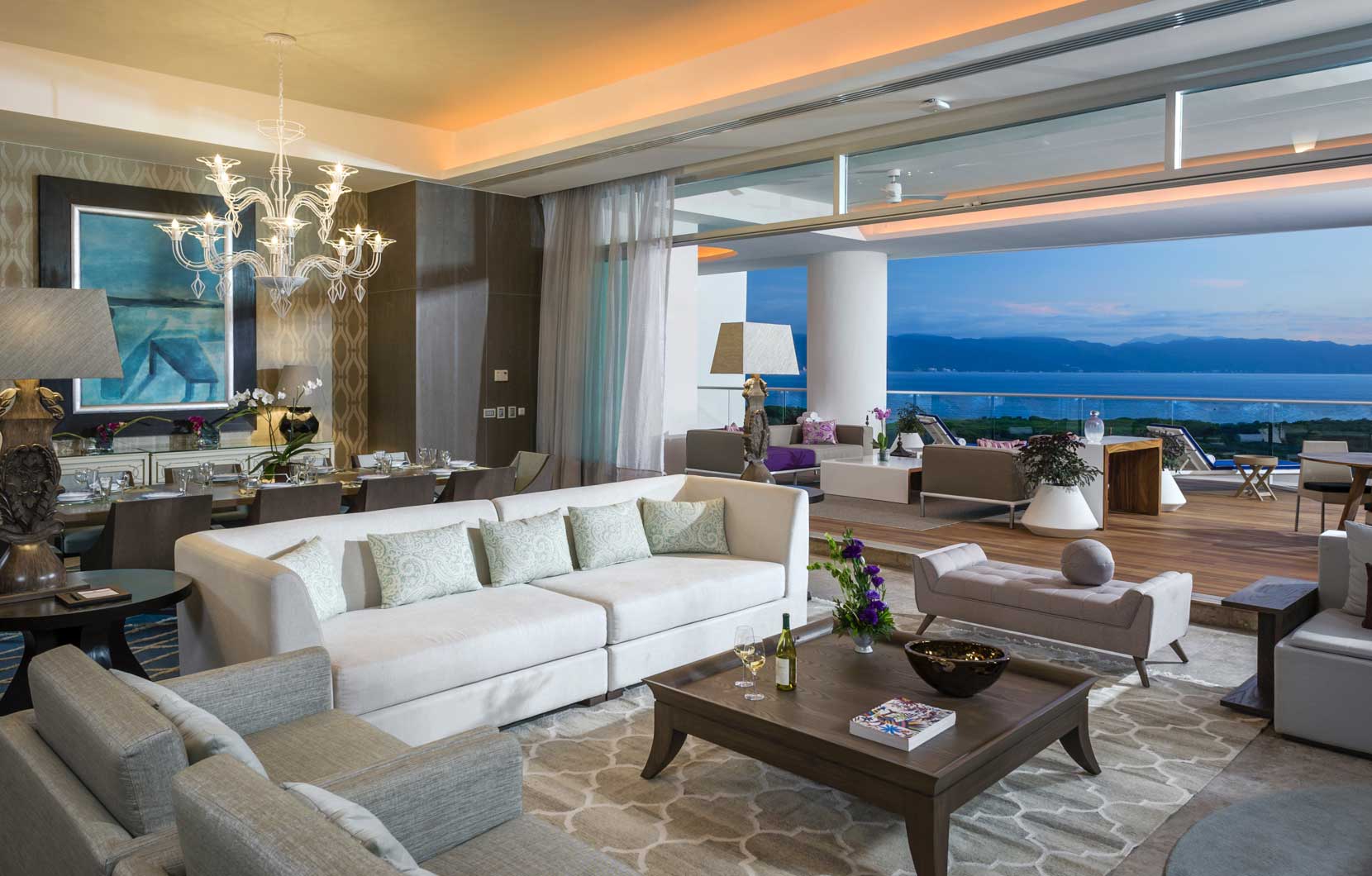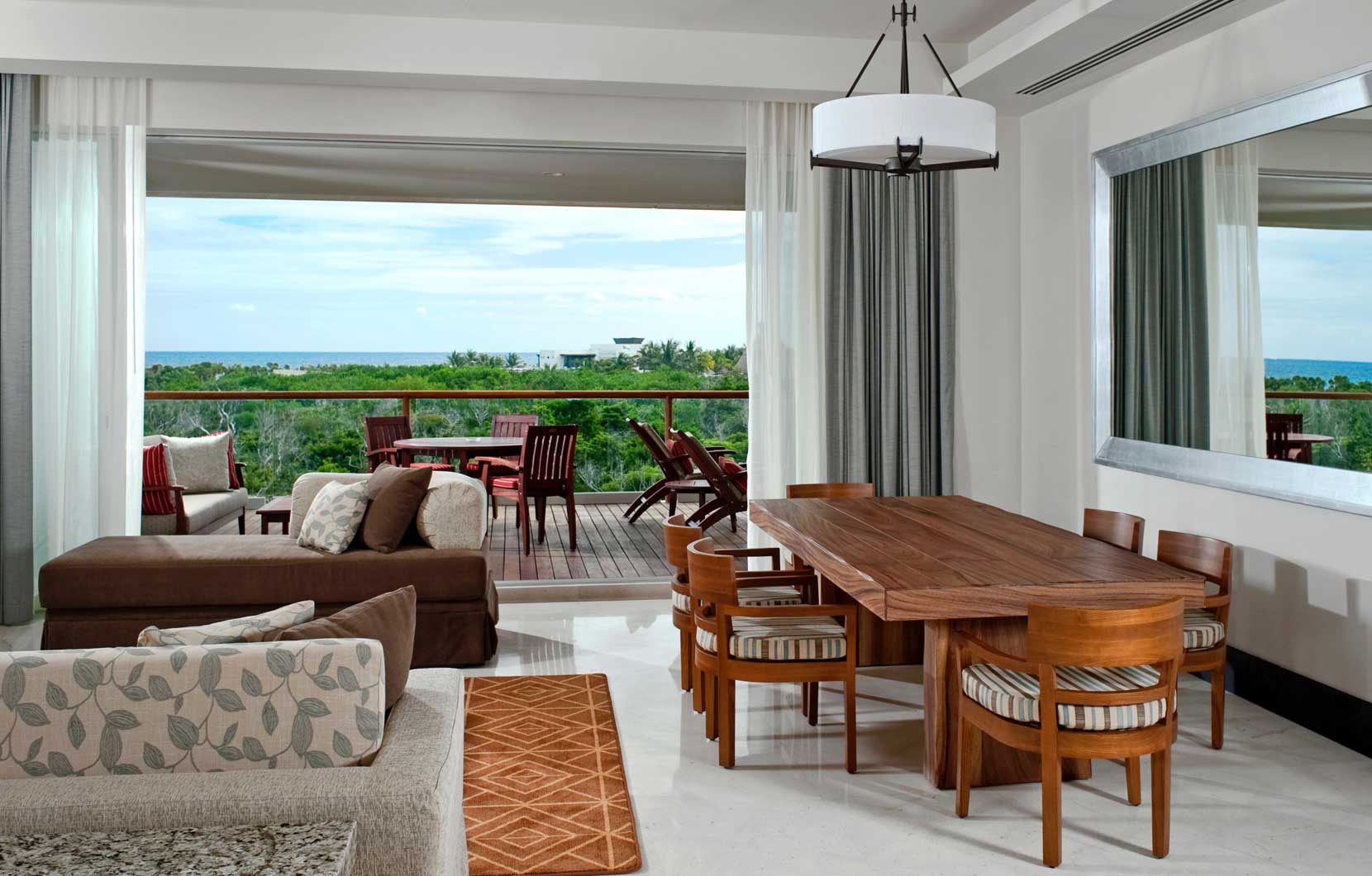 Located along some of Mexico's best beaches, surrounded by beautiful scenery, and providing breathtaking views from the moment you step food on our grounds, Vidanta Resorts is your home away from home.
Sink into style and luxury with our truly unique and awe-inspiring accommodations including Vidanta Nuevo Vallarta's signature Residence and Loft units. These Grand Luxxe spaces offer supreme comfort as well as unmatched luxury and quality. With two stories, full-sized bedrooms, amenities, living room and kitchen, the residence lofts – available in 2, 3, and 4 bedroom options – supply you with the ease and chic stylings Vidanta is known for. Plus, at the end of a long day of taking in the wonderful grounds and adventurous experiences, you and your family can enjoy unique views overlooking the mystical Ameca River, the Mayan jungle, and Caribbean.
For more information on our accommodations, including Residence ant Loft units, visit Vidanta.com or call 1-800-292-9446 to plan your next vacation!