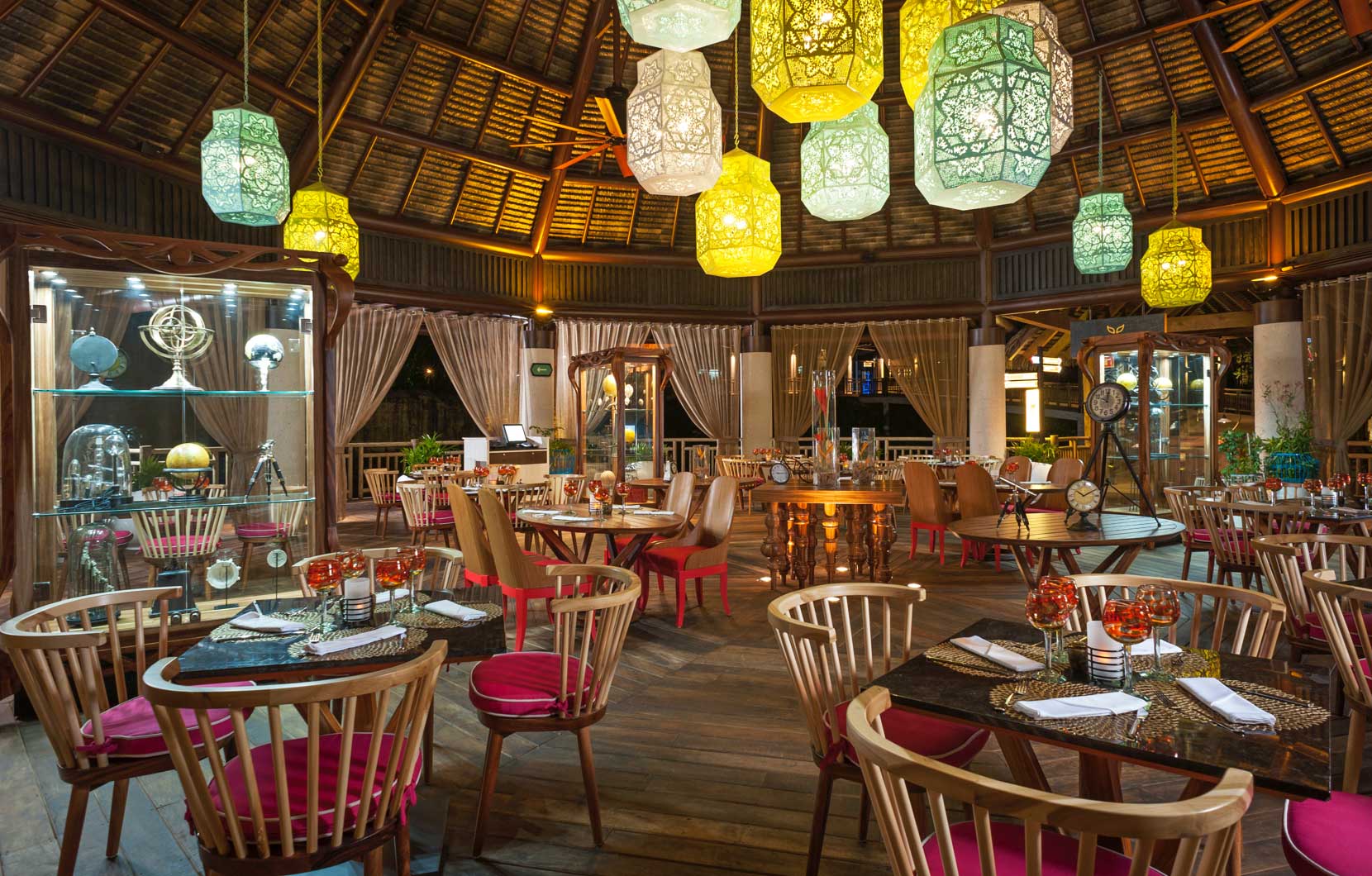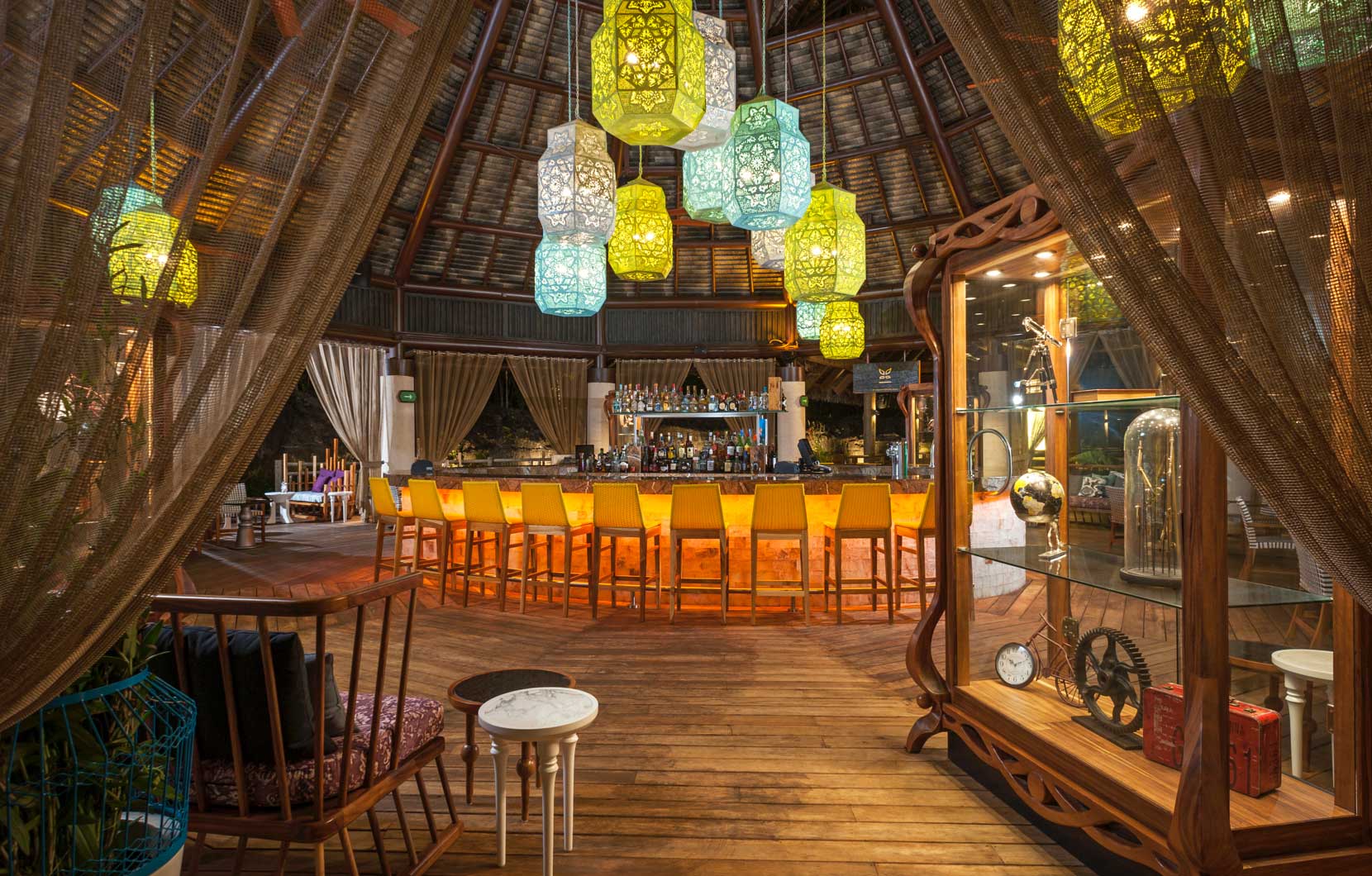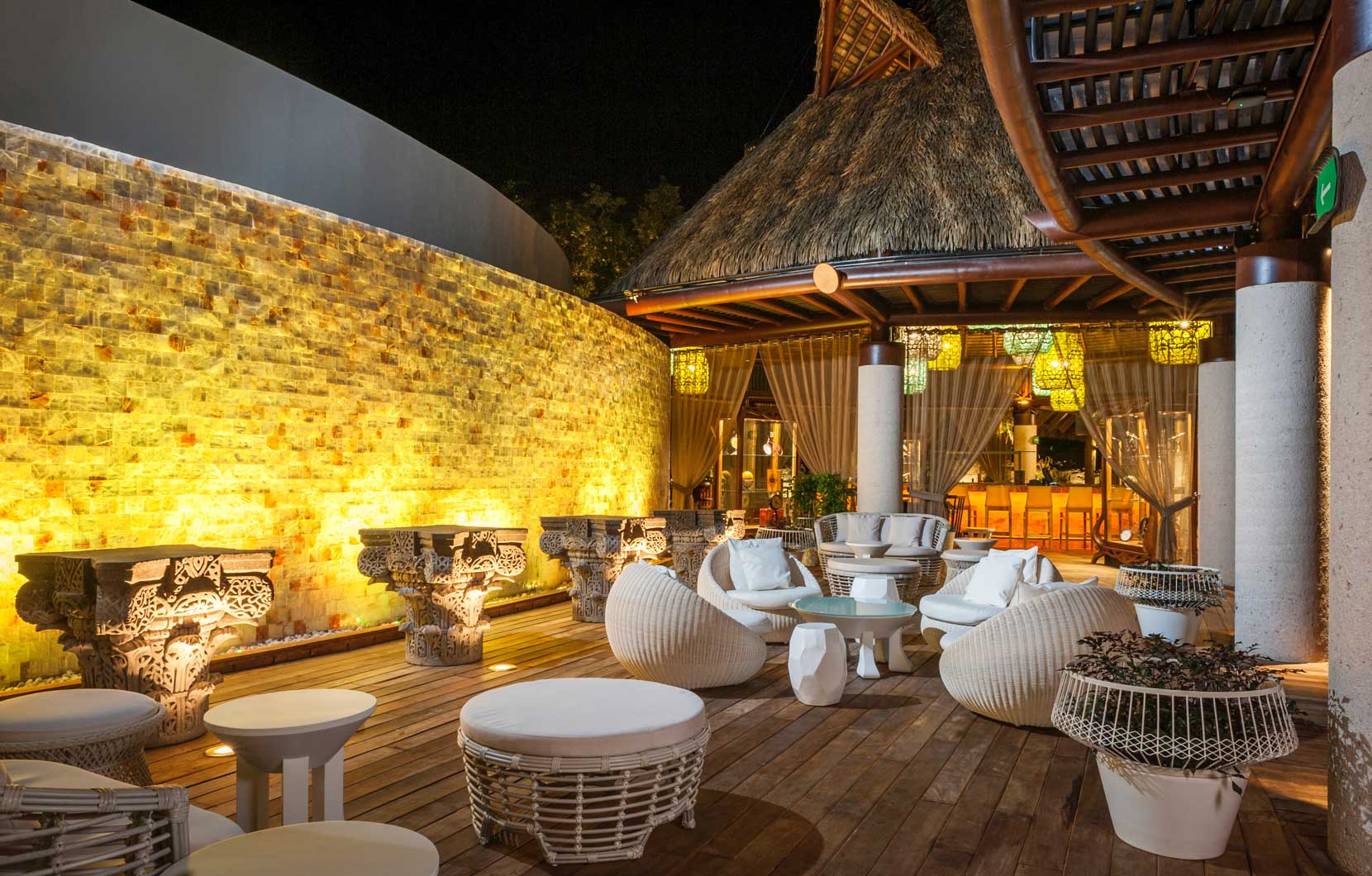 Don't miss JOYÀ by Cirque du Soleil! Now playing at the Cirque du Soleil Theater located by Nektar.
What: The live music of Nektar Nights
Where: At Nektar by the Cirque du Soleil Theater, Vidanta Riviera Maya
When: Tuesday–Saturday, live music begins after JOYÀ concludes
When in the jungle of the Yucatan, do as the locals do: go out for food, music, and dancing!
Just outside the Cirque du Soleil Theater at Vidanta Riviera Maya sits Nektar, the lively indoor-outdoor grill and lounge. Though it's a popular spot for theatergoers to grab a drink and an appetizer before seeing JOYÀ, a night at Nektar is a thrill in its own right!
With a menu that highlights the best of local cuisine and a cocktail list filled with vivacious takes on classic drinks, Nektar stands as one of the area's most exotic establishments. Guests at Vidanta Riviera Maya can access it by taking the transport from the resort to the Cirque du Soleil Theater. Once you get off your electric cart, you know you've arrived someplace full of wonder and magic. Here, the jungle surrounds you, and as you wind past the JOYÀ box office, you see, the distinctive curves and petals of the Cirque du Soleil Theater rising in the background. Continue along the pathway and you'll find Nektar.
This hip eatery really comes to life once the performance of JOYÀ lets out for the night. That's when Red Shoes takes the stage at the lounge. And that's when the fun begins! Outfitted in retro-style dresses, matching black wigs, and their trademark ruby footwear, a trio of female musicians give their own whimsical renditions of pop songs, mostly of the last 20 years. Their instrumentation is stripped down and rhythm heavy, and their personality soars as they perform their eccentric versions of one familiar song after another. Don't be surprised if you find yourself singing along right until last call.