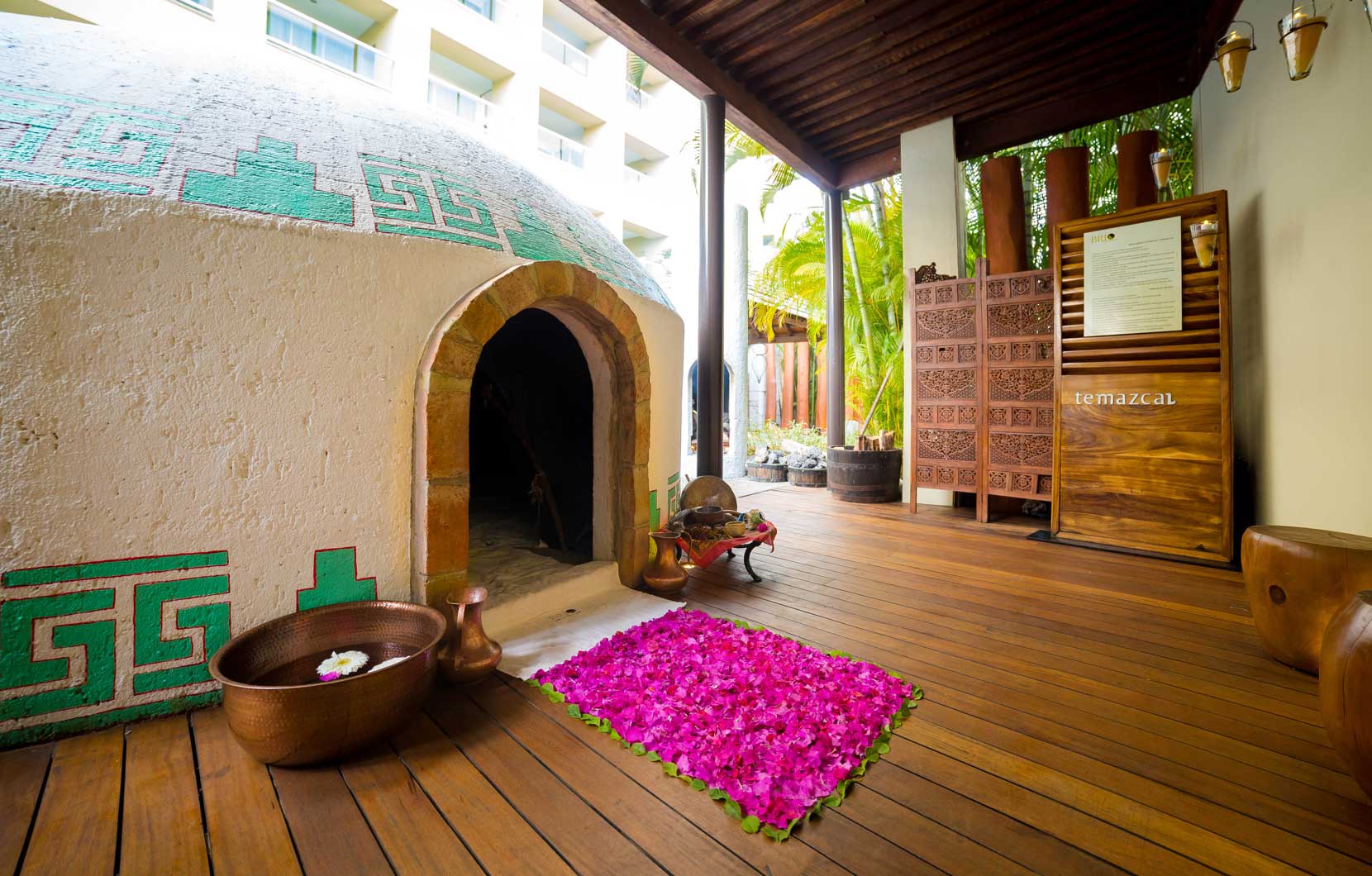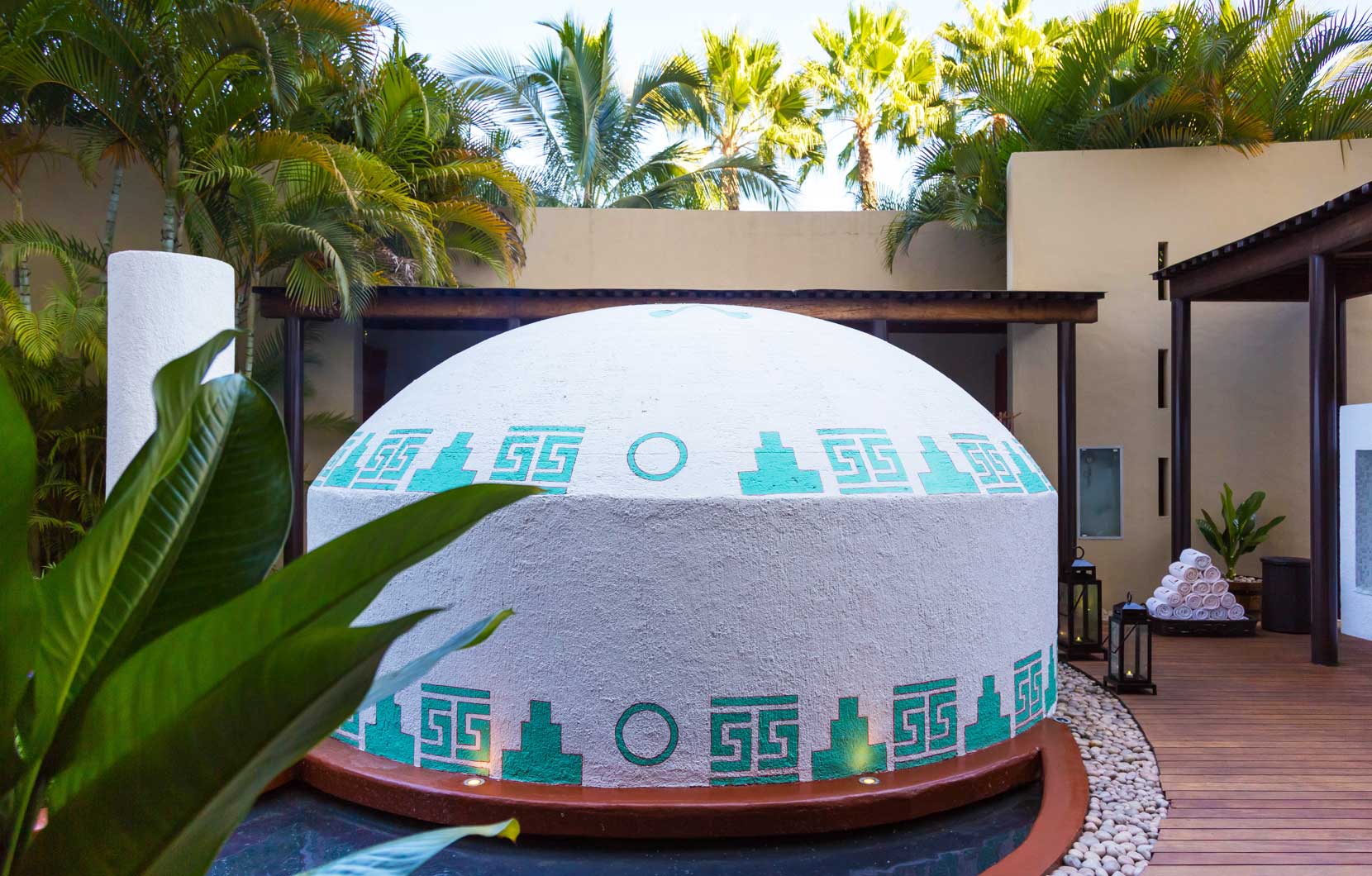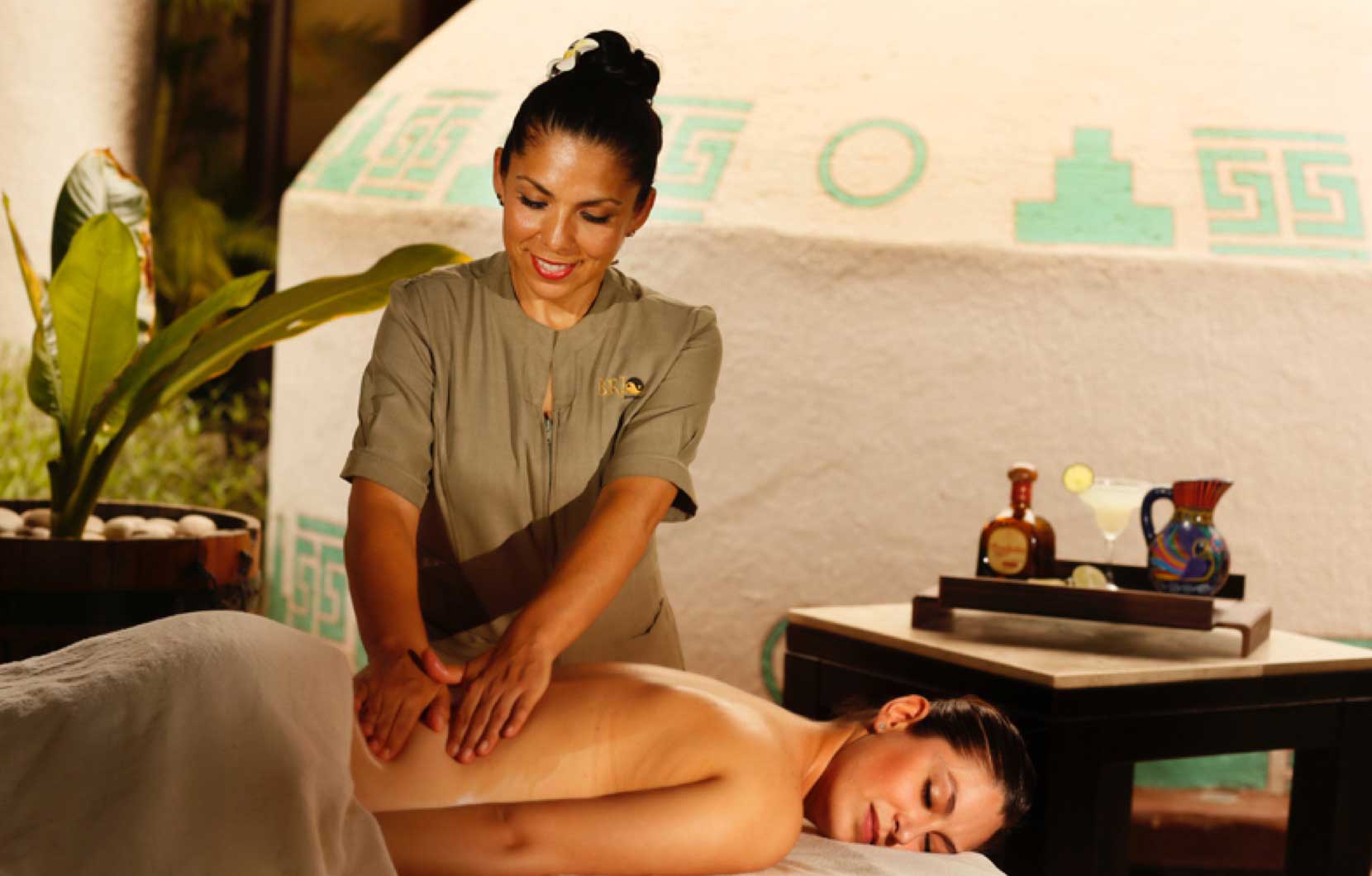 When in Mexico, why not indulge in time-honored traditions and sacred ingredients in the form of luxurious new spa treatments?
Sometimes exploring the local culture is as relaxing as booking yourself a spa day and experiencing ancient wisdom and customs firsthand. Luckily, guests at Brio Spa in Nuevo Vallarta or Riviera Maya can do just that with a menu of treatments that pull inspiration from Mexican traditions.
The Salt Flower Body Treatment
This 80-minute multi-sensory experience is focused on renewal. The treatment is rooted in an Aztec legend about King Coliman of Cuyutlán Lagoon, who paid his taxes to the Aztec emperor in the form of a precious treasure: salt. During this treatment, the guest is exfoliated with organic flower salts, or salts that melt when combined with baobab seed oil. This nourishing exfoliation is followed by a gentle hydration mist and concluded with a hot stone massage. The whole experience is meant to be a celebration of all that salt means to the Aztec and Mexican culture.
Healing Stones Massage
Give your body the pampering it deserves with this unique anti-aging body treatment which is inspired by ancient beliefs in the healing powers of precious gems and minerals. Both the ancient Aztecs and Mayans used crystals to ward off bad energy and to summon a look into the future. These stones have been an important part of Mexican culture ever since. Now you can harness the positive energy and renewal said to live deep in stones with this 80-minute massage.
Temazcal
The Mesoamerican Indians believed in purifying the body and spirit by engaging in the ritual of a steam lodge, or temazcal. In this lodge, which is typically dome shaped and has its entrance oriented toward the light to encourage the light of good to enter, it is said that participants are revitalized through the blessing of the four elements: earth, wind, water, and fire. Afterwards, they emerge as one who has been reborn and is wiped clean of toxins and darkness. We are proud to feature a temazcal traditional sweat lodge at Brio Nuevo Vallarta, where you can experience this spiritual journey in a two-hour session led by a traditional shaman. Please note that a reservation for this experience is required 24 to 48 hours in advance.
Tequila Massage
A Vidanta favorite, the tequila massage celebrates Mexico's #1 drink by channeling the healing qualities in agave oil to add extra potency to this 80-minute treatment. Lymphatic, Swedish, and deep-tissue techniques are combined to create the ultimate experience in relaxation, while the agave oil provides a refreshing and reinvigorating scent. Plus, the massage ends with a delicious margarita, on the rocks or blended—your choice!
Celebrate the spirit and traditions of Mexico during your next visit to Vidanta Nuevo Vallarta or Vidanta Riviera Maya by visiting Brio and trying out these amazing treatments!