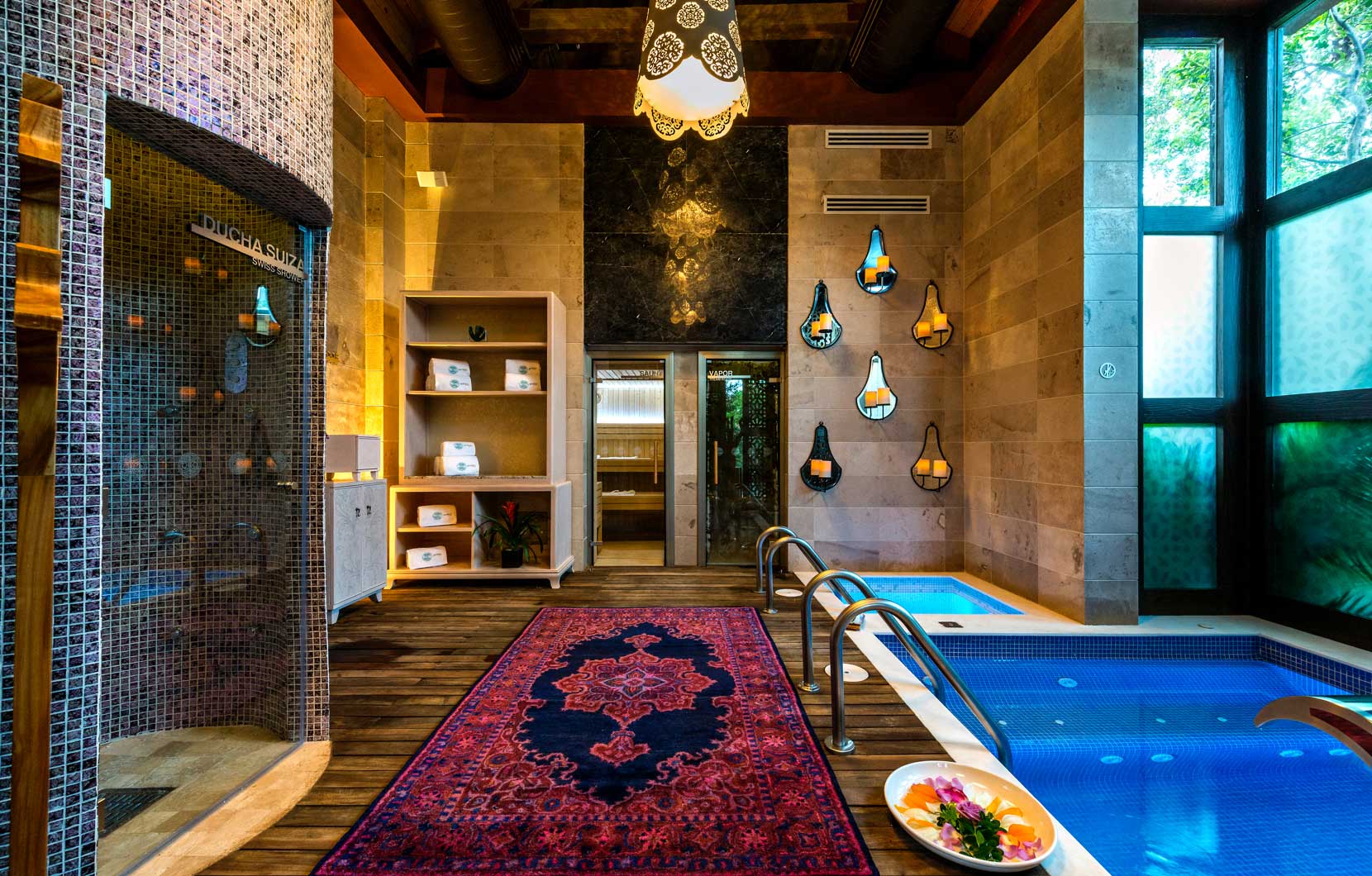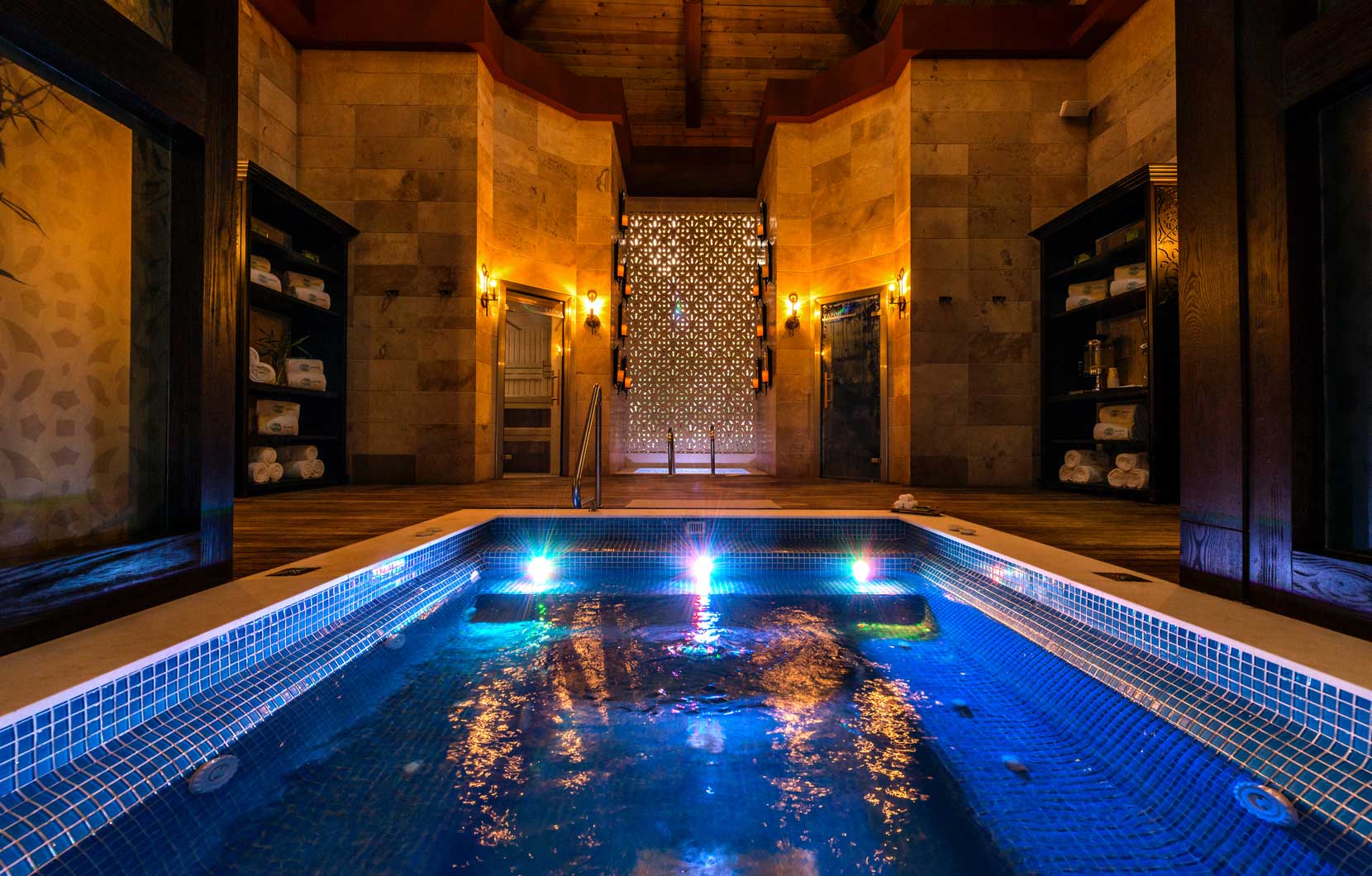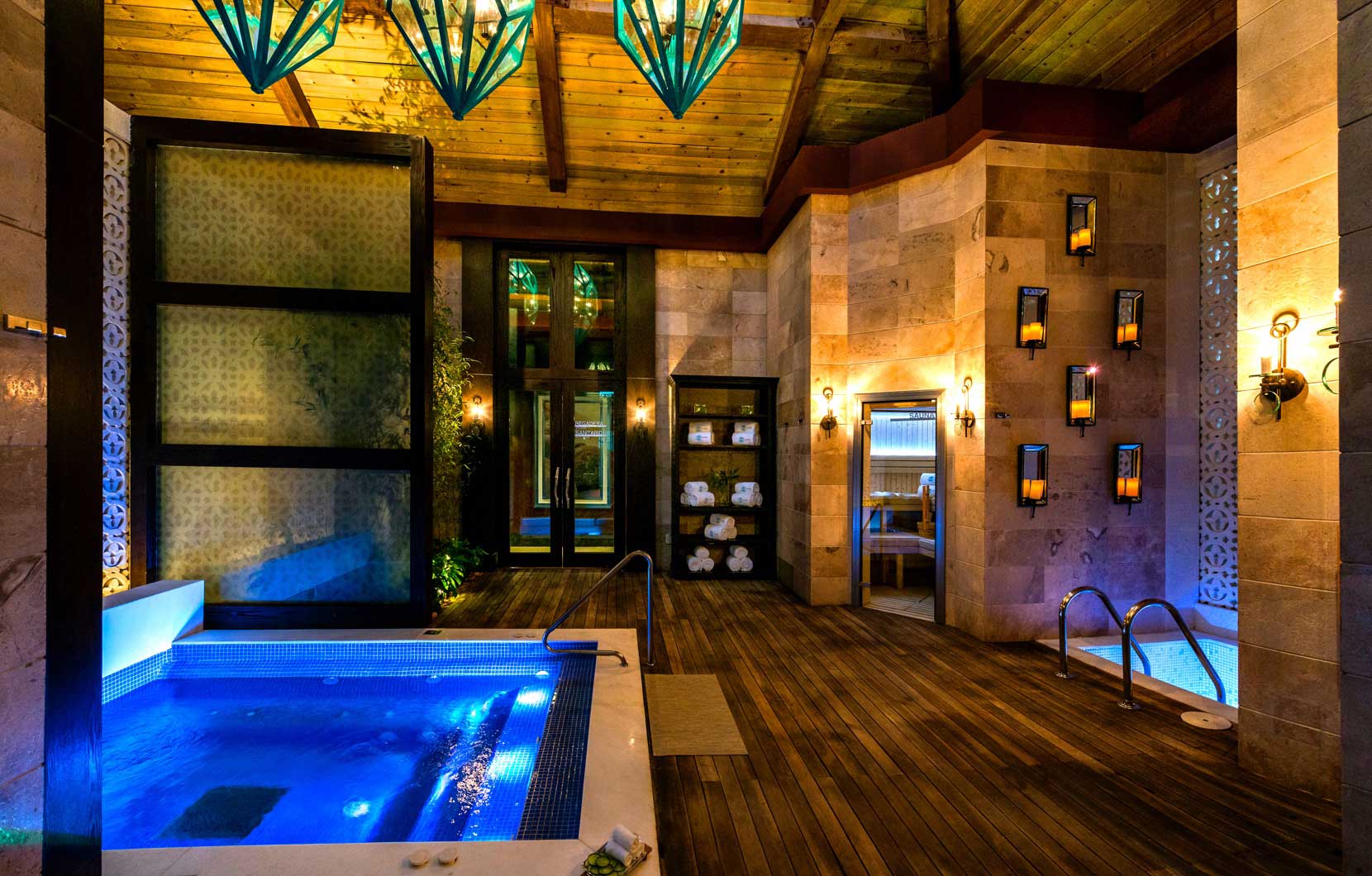 There is the relaxation and pampering of a day spent at the spa, and then there is the complete indulgence and head-to-toe renewal afforded by the Hydrotherapy Annex at Spatium in Vidanta Riviera Maya.
What: The Brand-New Facilities of the Hydrotherapy Annex
Where: Spatium, Vidanta Riviera Maya
When: Monday–Sunday, 8 AM–9 PM
This beautiful facility offers guests a completely new experience to precede their spa treatment; this session harnesses ancient healing and beauty customs from all over the world and combines them with the innate relaxation of nature. The result is a session that perfectly prepares your body and mind for your spa treatment.
In the Details
Spatium at Riviera Maya is meant to be a haven of healing and relaxation, a restful place filled with positive energy that you can feel the moment you step through its doors. In order to create an environment that exudes tranquility, the designers and architects at Vidanta looked to Eastern architecture, such as Buddhist temples and Japanese rock gardens, and the nature already surrounding the resort. Natural woods, regional stones, and clay tiles contrast with steel support structures in a space that seamlessly blends indoors with outdoors. The idea is to transport guests at the spa to an ancient-feeling place, one that allows them to leave their stresses behind and revert to their purest selves.
The Hydrotherapy Experience
Arrive
Your visit begins with your personal Spa Butler bringing you to the changing room. Your Spa Butler will be your guide throughout the session.
Foot Bath – 7 min
Help stimulate muscle regeneration by walking through the water jets of the foot bath.
Sauna – 10 min
Continue unwinding and release the toxins from your body in the sauna.
Steam Room – 10 min
Soak up the steam, which helps remove impurities from your skin.
Ice Fountain – 5 min
Energize your body and improve your circulation with the ice fountain.
Steam Room – 10 min
Warm up after the cold freeze with another visit to the steam room.
Jacuzzi – 10 min
Enjoy the massaging jets of the Jacuzzi.
Soaking Tub – 3 min
Reflect on how relaxed your body feels as you soak in this tub.