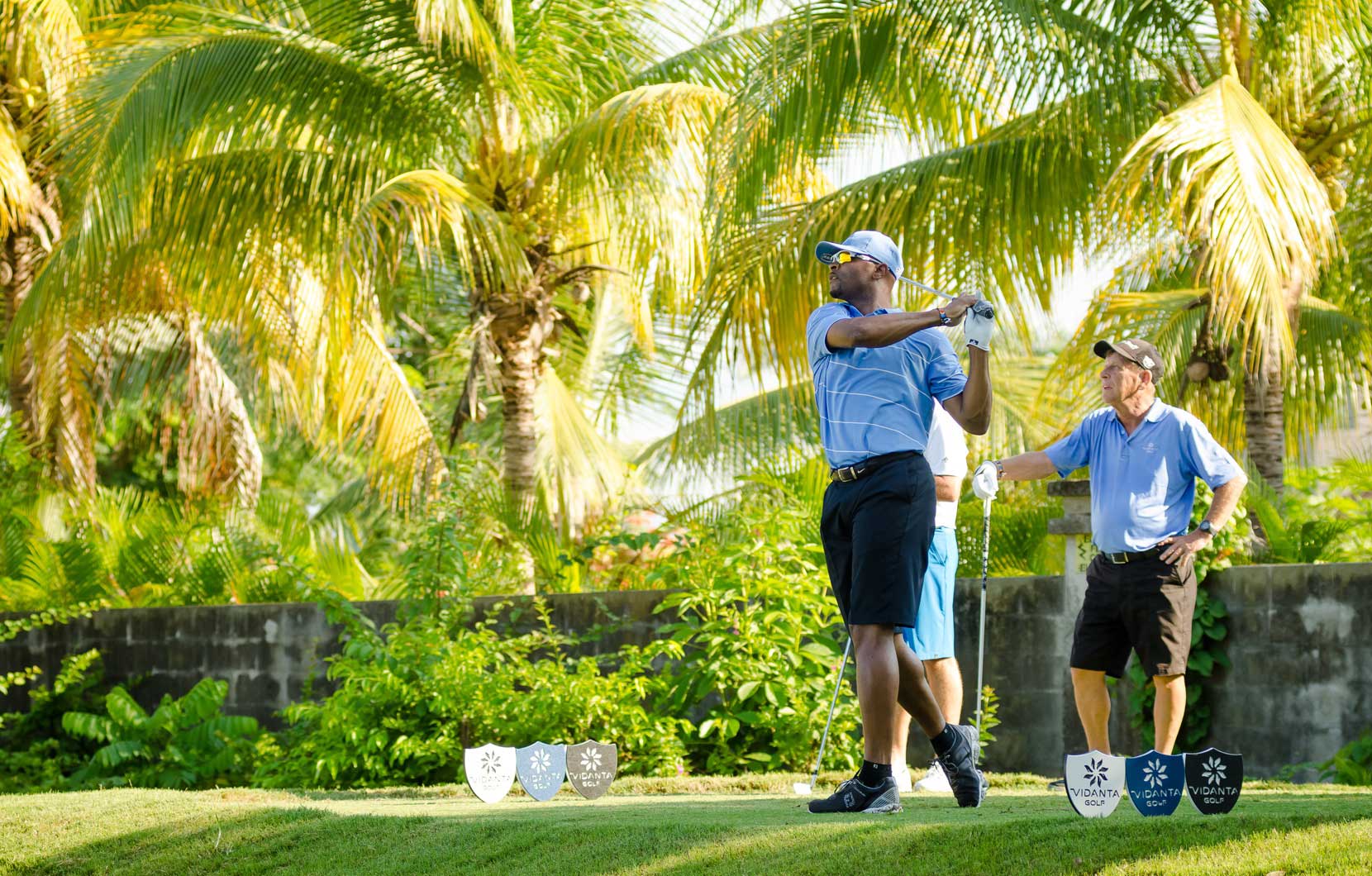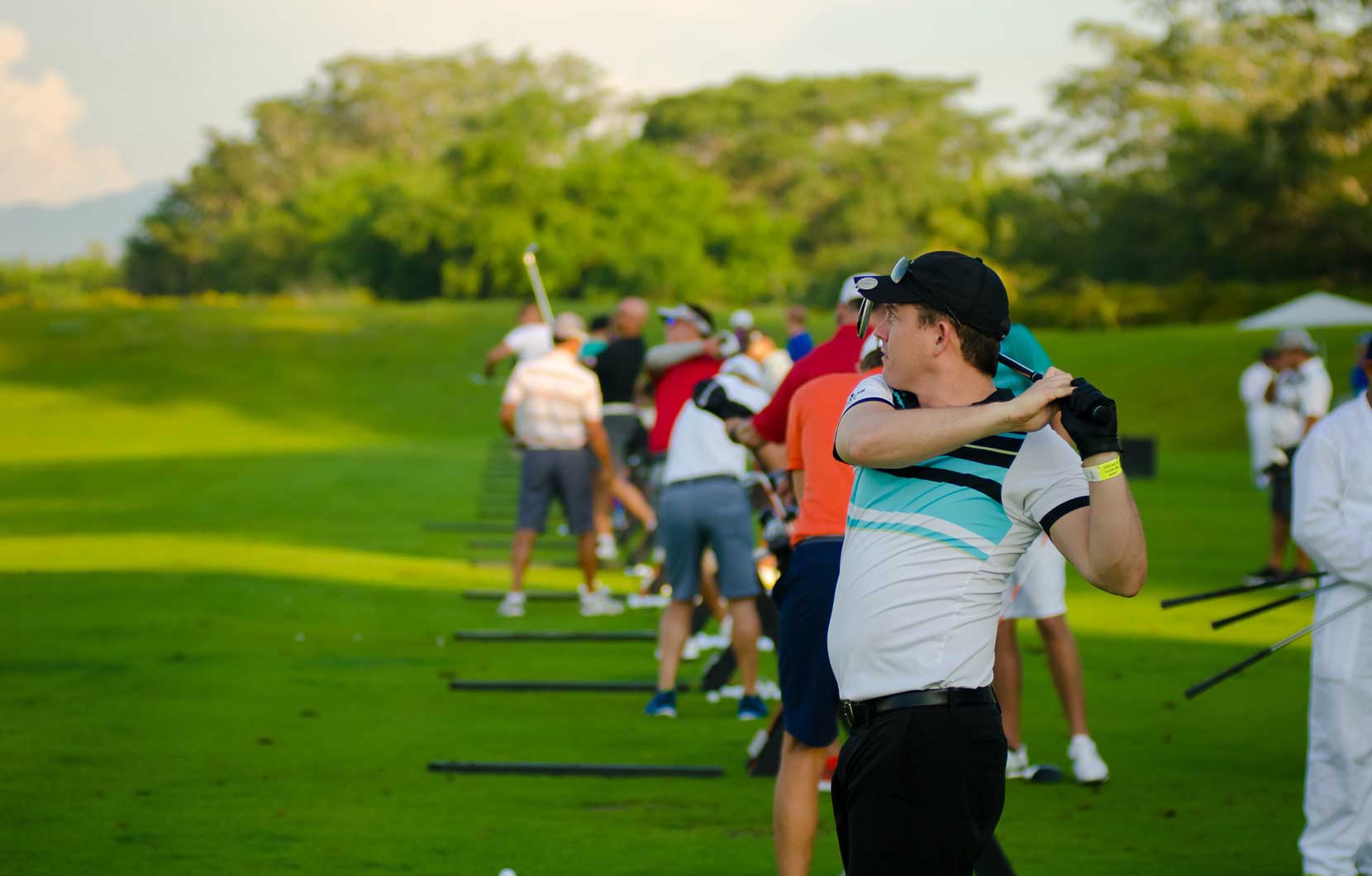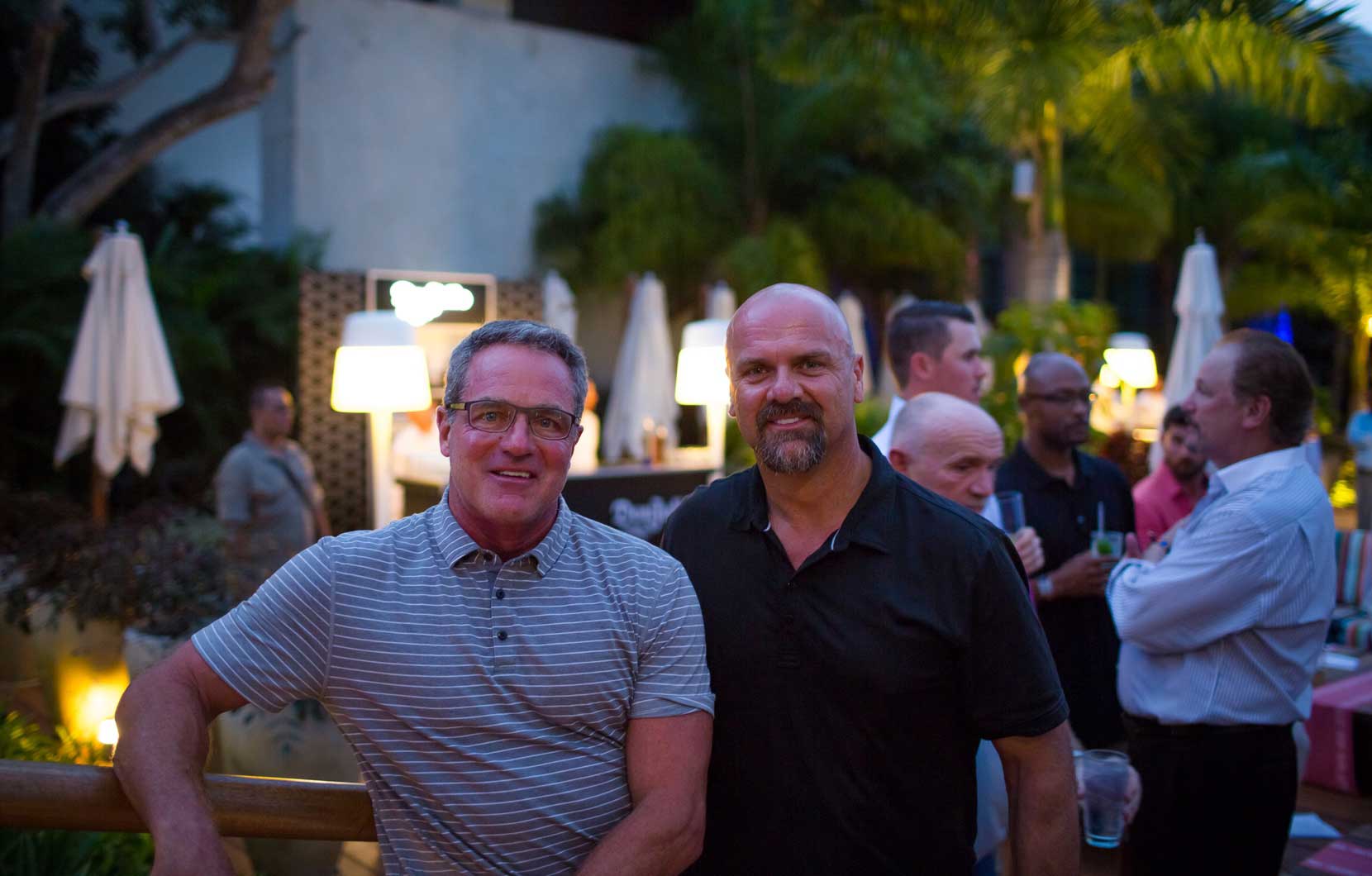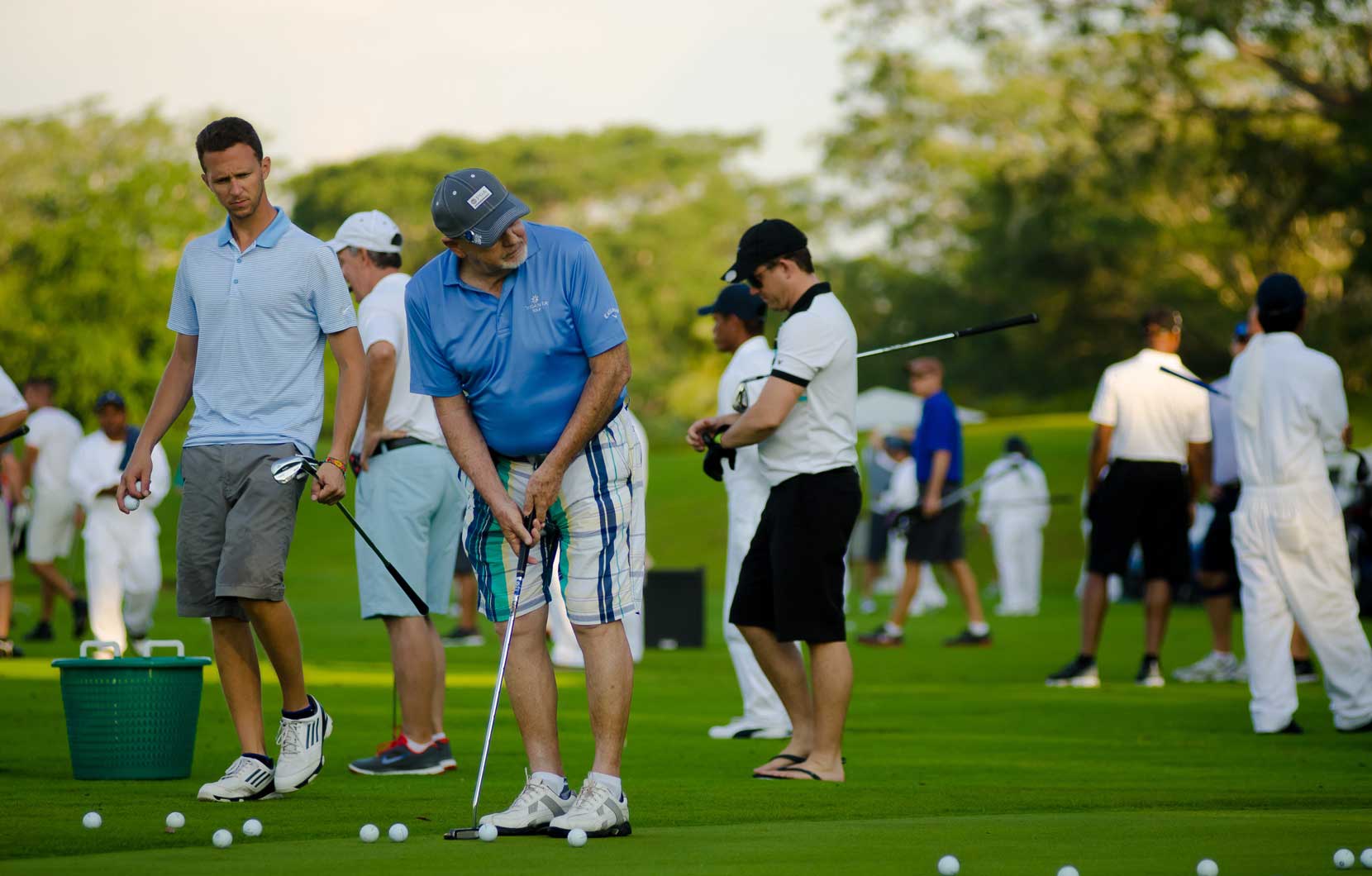 At Vidanta's Celebrity Golf Tournament, Canada's favorite slugger hits a pretty mean drive.
This October, the Vidanta Celebrity Invitational Golf Tournament brought twenty-two professional athletes from the worlds of baseball, golf, and hockey to compete in a weekend-long match at Vidanta Nuevo Vallarta. With the help of sports pros like Larry Walker, Dennis Savard, and Carlos Oritz, talented Vidanta guests competed for thousands of dollars' worth of prizes, and the chance to support the Delia Morán Vidanta Foundation, a non-profit organization that provides comprehensive education and medical services to low-income children from the Riviera Nayarit region.
After an incredibly exciting weekend spent on the green, tournament participants raised over $25,000 for the foundation. Along the way, they got to enjoy two of the finest golf courses in Mexico, the Nicklaus Design and Norman Signature Courses.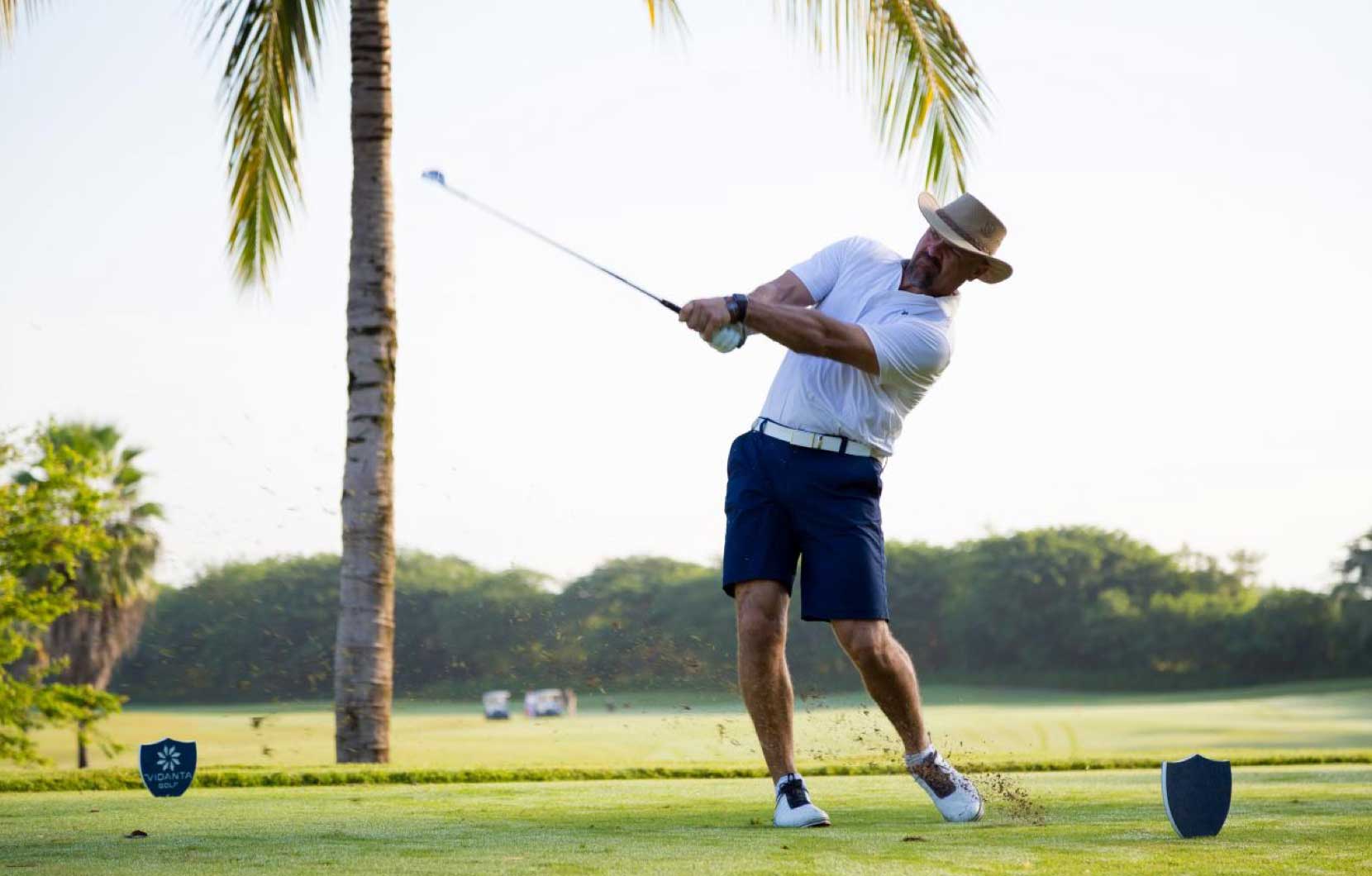 After the tournament, we sat down with baseball star Larry Walker to talk about golf, Vidanta, and his own star career with the Colorado Rockies.
When he arrived at Nuevo Vallarta, Larry Walker wasn't expecting to wow the crowd. But he beat the competition—and his own modest assessment—taking home 2nd place with his partners in the Low Net portion of the contest. Vidanta baseball fans likely recognize Walker from his 1997 MVP season with the Colorado Rockies—when he posted a 50-year league high for total bases, and exploded off the plate with a .720 slugging percentage. Of course, Walker's seventeen-year career in the MLB was filled with more than its fair share of other shining moments. As a result, his fans have been ardently working to enshrine his name in the Hall of Fame, and he'll be back on the ballot next year.
The Vidanta Traveler: Larry, what did you think of Vidanta Nuevo Vallarta?
Larry Walker: I really loved the resort, especially all the work that's put into the landscaping. I love working on my yard and to see how perfect the grounds were was very impressive. I also loved when it got dark out, the nighttime lighting was equally impressive! All of the employees were very, very nice. It was always a joy to go out and be around them.
TVT: How long have you been golfing?
LW: I've been golfing since I was a child, but in the last handful of years I haven't played much at all. Plus, when I was in the MLB I never played.
TVT: Some fans claim that playing at Coors Field gives players a special advantage (thanks to the thinner air). Do you think that theory is hurting your Hall of Fame chances?
LW: I'm just honored to be on the Hall of Fame ballot. I played in the major leagues for 17 years. Not many people can say that.
Thank goodness I played well with the "Coors Field" effect. I guess if I couldn't have performed well there, then I wouldn't have been a very good player. Either way, I can't win the argument about playing at Coors Field.
TVT: You had to push through several disadvantages in your later career, continuing to perform at an impressive level despite your injuries. Where do you get that drive? Do you think it applies to your life outside of baseball?
LW: My career was unfortunately filled with time on the disabled list. I played a ton of games hurt, and I missed a bunch of games because I was injured. And believe me I would have much rather preferred never being injured. Doing all the rehab is harder than actually playing the game!