He's designed cocktails for all of the resort's restaurants, he helped implement the brand-new bar cart experience, and he's a marvel with a cocktail shaker.
We asked veteran barman Vicente Díaz Salcedo to let us in on his secrets to being a great mixologist. He told us everything, and even gave us the details on one of his signature drinks.
The Vidanta Traveler: You've been doing this for a while. How did you get started?
Vicente: I've been a bartender for over 16 years. I was working in Aspen, CO as a sous chef and studying the culinary arts. But I felt like I couldn't get the direct customer interaction I wanted working in the kitchen, so I started working behind the bar. I realized being a mixologist was a lot like being a chef—it's all about respecting the ingredients and understanding the flavors—but it gave me the opportunity to customize my creations to my audience.
TVT: What's your favorite part of your job?
Vicente: I love creating a drink for someone and then seeing their reaction. When I was cooking in restaurants, I'd have to work on a dish, then send it out to the dining room not knowing what the customers thought. But as a bartender, you get to know your customer a little better, and when you mix a really great drink, you get to see the satisfaction instantly on their face.
TVT: We understand you helped design the resort's bar carts. What was the main goal of offering the experience?
Vicente: We wanted to enhance people's dining experiences by offering them unique, elevated, and personalized drinks that felt every bit as special and meticulously created as their meal. By bringing the bar cart to their table, we're able to talk with them to customize the perfect beverage—alcoholic or non-alcoholic—to complement their dinner. That's something you don't get just ordering off a cocktail menu.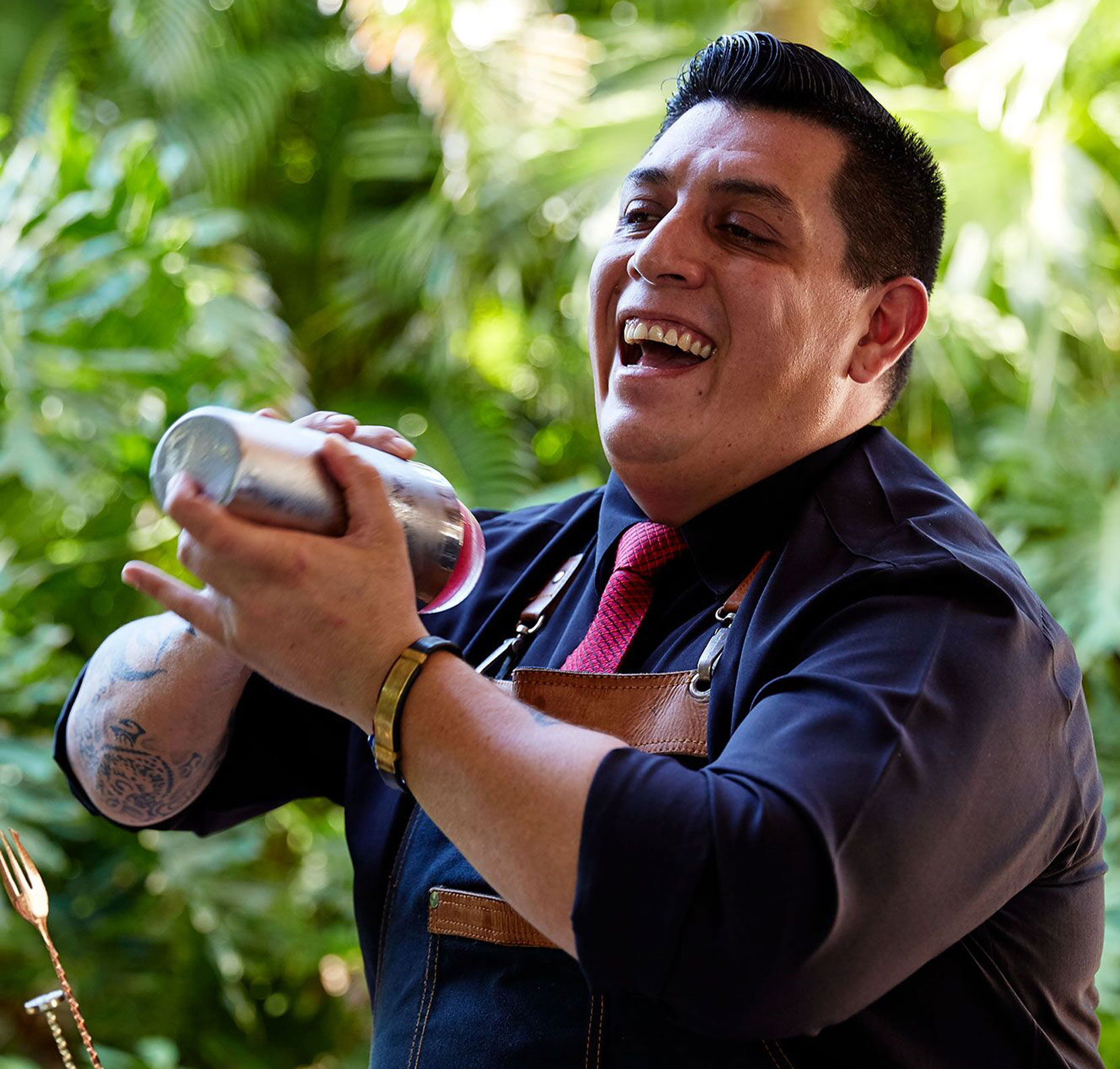 TVT: How do you stay on top of your game?
Vicente: Mixology is subject to trends, just like cuisine, and I'm always looking to learn new techniques or approaches. Vidanta understands my need to grow, so they're very supportive in sending me to workshops and trade conferences where I can learn from other bartenders and mixologists, many from all over the world.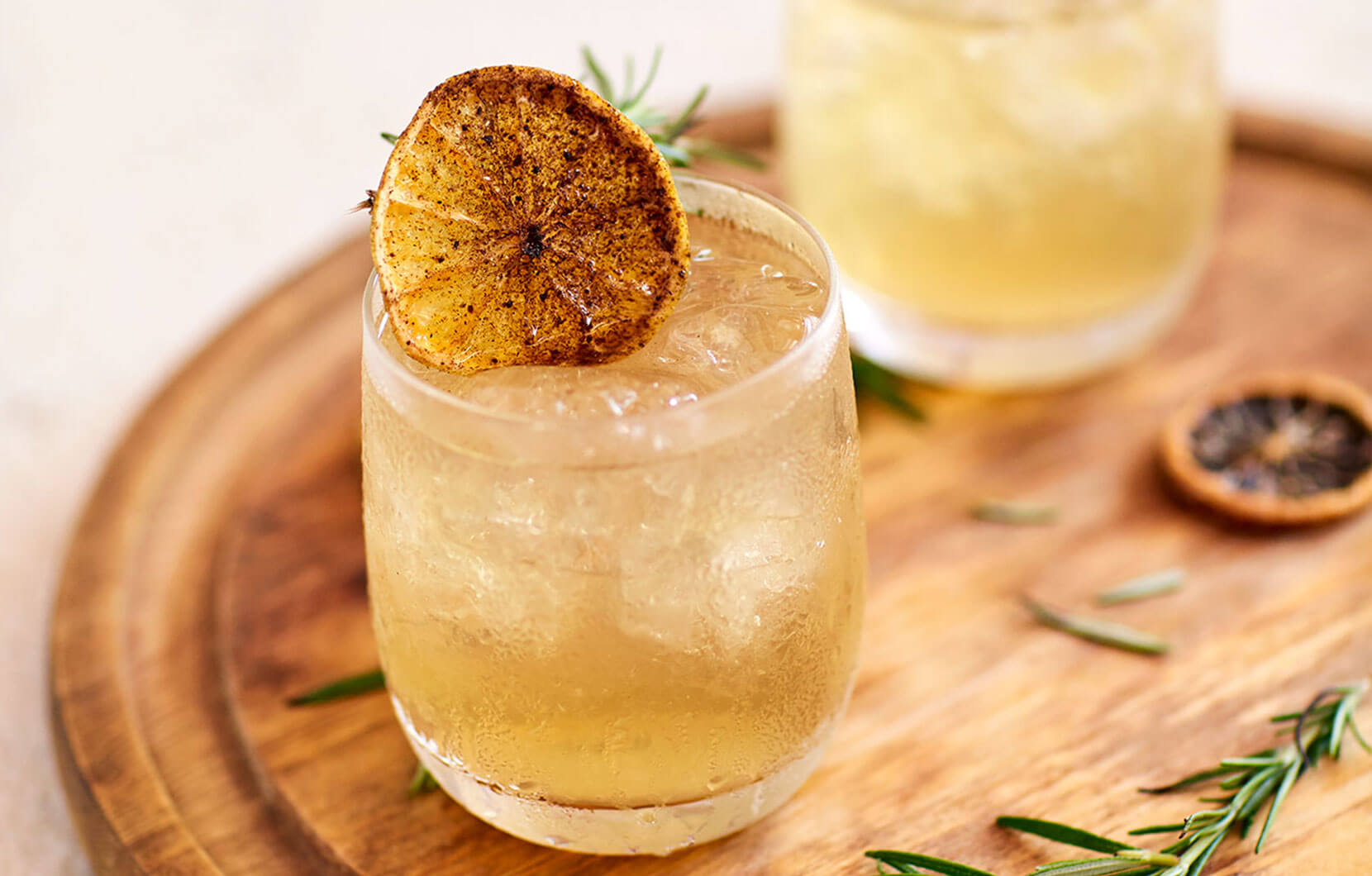 The Mr. Big
INGREDIENTS
Serving: 1
1 ½ ounces mezcal
1 ounce Ancho Reyes liquor
½ ounce green chartreuse
dash of fresh lime juice
dash of simple syrup
dehydrated orange slice
five spice (cinnamon, clove, cardamom, black pepper, star anise)
optional: sprig of rosemary
INSTRUCTIONS
Add mezcal, Ancho Reyes, green chartreuse, lime juice, and simple syrup to a cocktail shaker with ice. Shake until the outside of the shaker is very cold, and strain into a rocks glass with fresh ice. Garnish with dehydrated orange, or a sprig of rosemary, and sprinkle with five spice. Pro tip: slapping the herb will bring out its natural oils.