Hours shared are hours doubled at the new Vidanta Los Cabos!
When you step into Vidanta Los Cabos, it's like stepping into a world made for the glitterati. Whether you're looking for crystalline pools to laze around in with your friends, or an exquisite four-course celebratory dinner paired with cool cocktails, Los Cabos will have you completely absorbed in its magic spell every hour you're there. It's the perfect place to come with groups for an easy escape that's high on luxury and low on planning, so everyone can just simply indulge.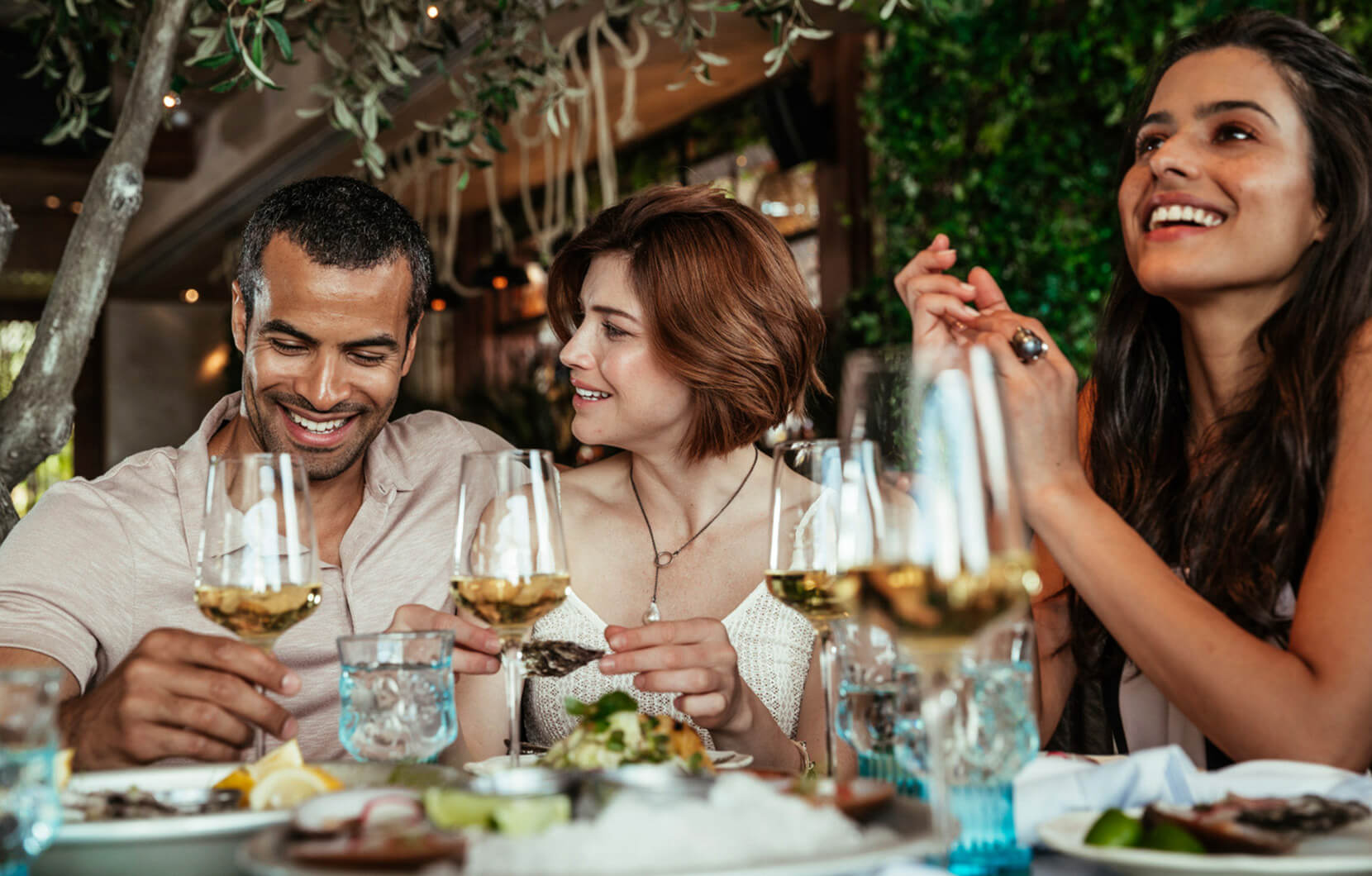 Paradise for Food Lovers
Grab the crew and head to this fish-meats-field culinary mecca. Cali-inspired Herringbone offers the very best in coastal cuisine, with an emphasis on fresh line-caught seafood and the highest quality meats. The restaurant is known for its Oyster Hour, where you can enjoy $35MXN oysters and clams with a special cocktail and bites menu. This happens 5-7 PM every week day. On Thursday, Herringbone also hosts live music by the Totoy Band, perfect vibes for a well-thought out menu. Expect to dine in a space that mirrors the calm, freshness, and vitality of the food itself, with living trees and maritime details.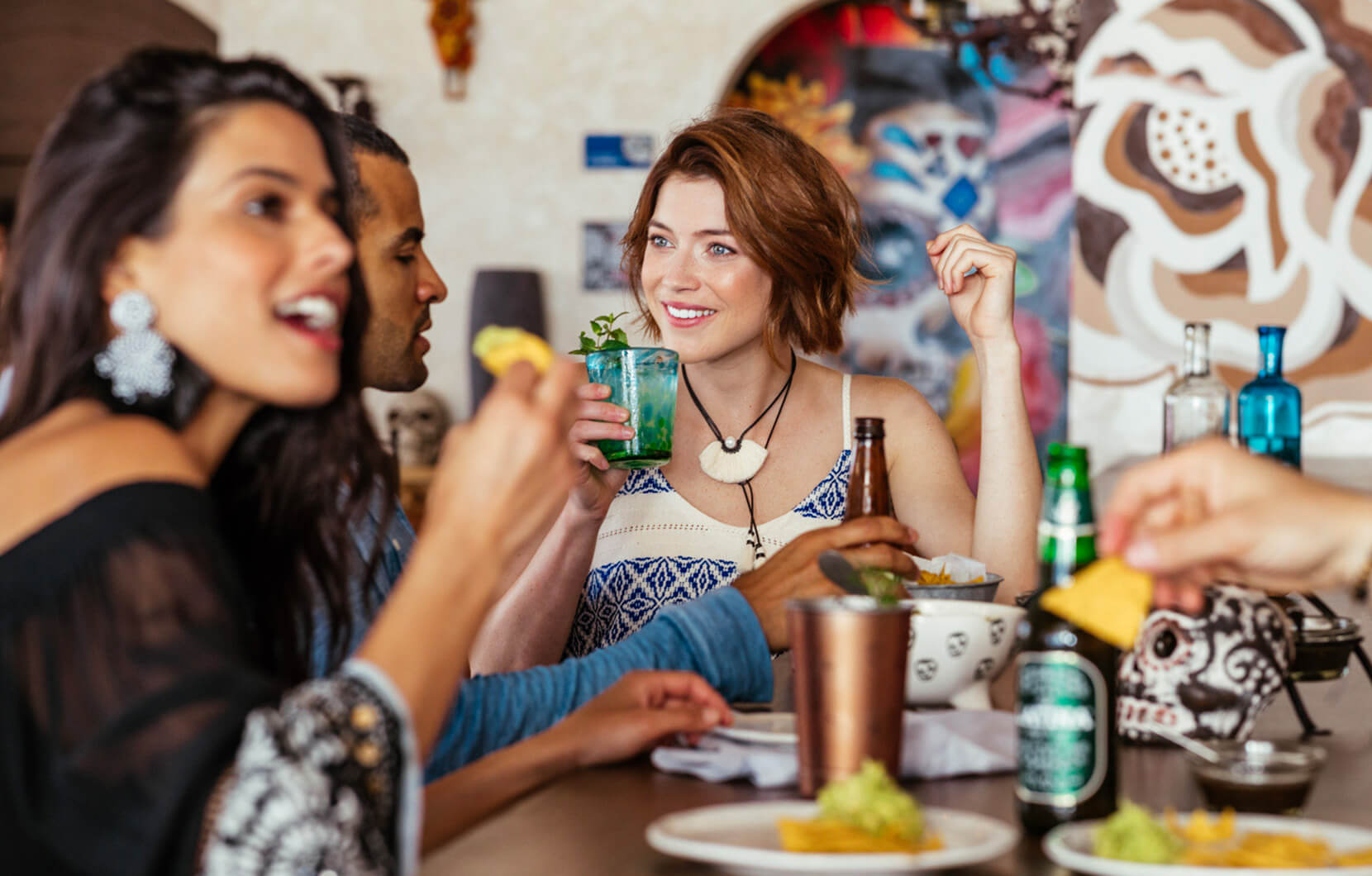 Spirited Mixology
Casa Calavera is a delectable restaurant that draws inspiration from the traditions of Día de los Muertos. Expect to see modern and flavorful takes on authentic Mexican fare, such as guacamole served with crispy chicharron and stone crab, beautifully zesty black shrimp ceviche, and firm-but-luscious octopus tacos. The real reason we're recommending it? Their selection of artisanal tequilas is out-of-this-world. They even host special Tequila Tastings every Wednesday at noon. The space features a long entryway lined with ofrenda-like clusters of Catrina skeleton candelabras, ceramic skulls, splashy murals, and huichol pieces. It's a rich atmosphere unlike any other you've experienced in Mexico—or the world!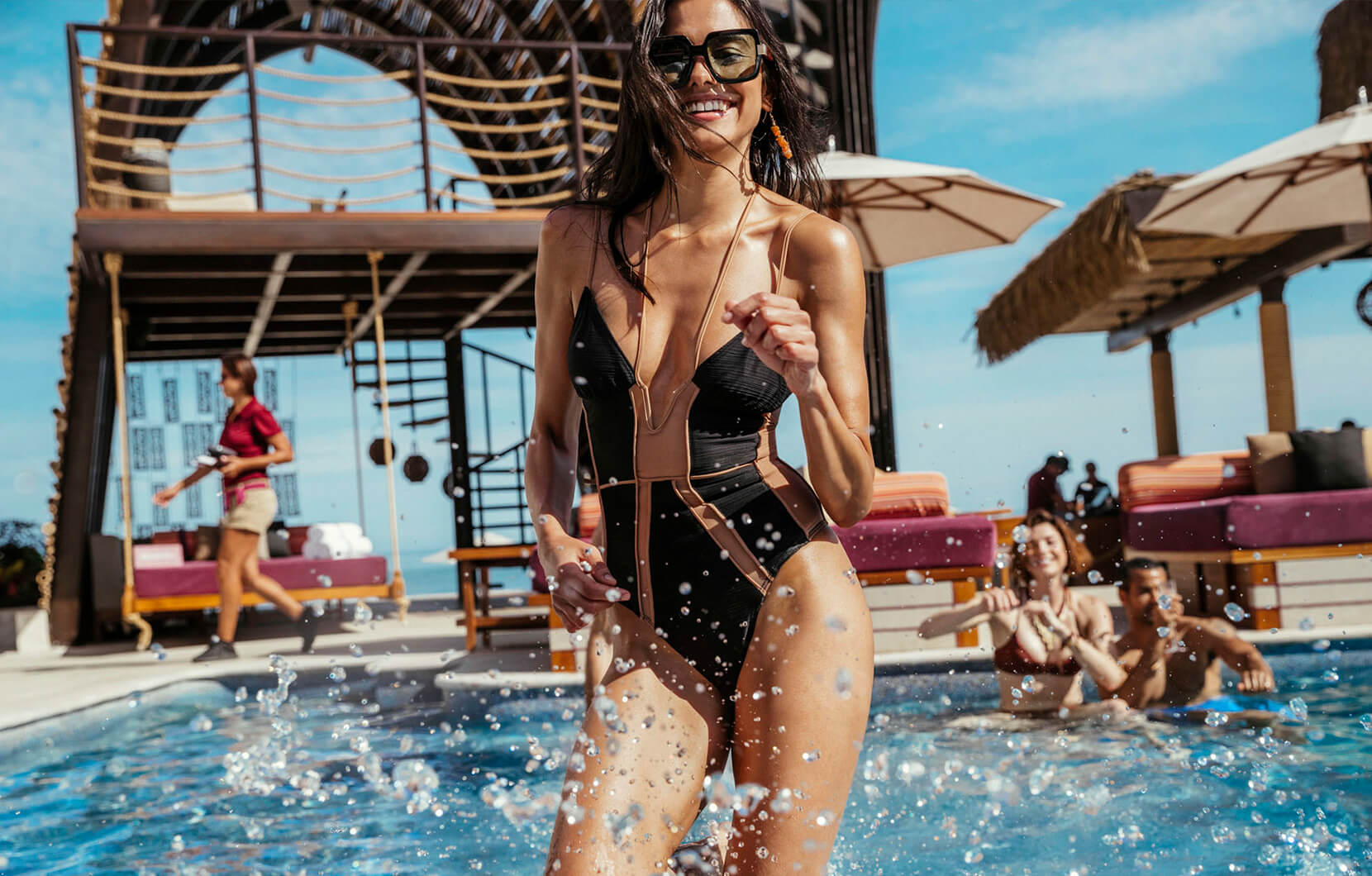 Welcome to the Dayclub
You think you know what it's like dancing at the club, but you have no idea! OMNIA takes the club experience out of the hazy smoke-machine fueled night and into the open air. You're free to experience the luxury of dancing before a vivid sunset or sink into a perfectly placed pool between acts. This musical beachfront oasis is complete with exclusive VIP cabanas, and star-studded talent; in fact, if you're vacationing in the region on October 27th, Diplo will be headlining a special set. If you can't make it, you can always catch something amazing with your besties on Feel Good Friday, a weekly event featuring drink specials and local DJs. Need to upgrade your day club experience even more? A pair of two-story VIP bungalows boasting private infinity plunge pools will tempt the highest high rollers, and anyone can order food from next door and delight in delicious drinks or, of course, bottle service.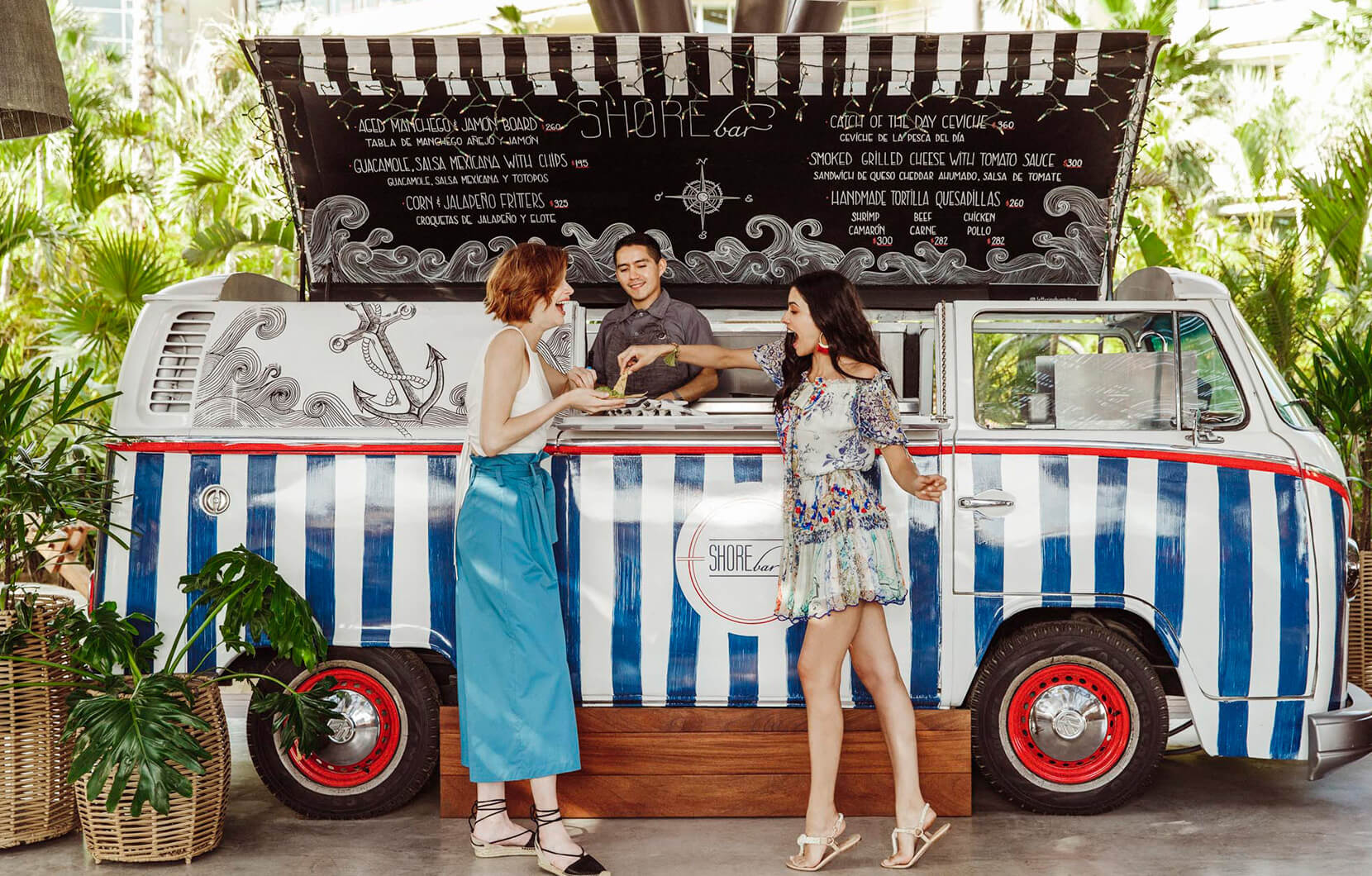 More to Love
These three exciting establishments aren't the only reasons Vidanta Los Cabos is so great for friends—it also has a gorgeous pool overlooking the Sea of Cortez. The pool has a firepit in the middle, making it a great place to kick back with a drink from dusk into early evening and bask in your "this is the life" moment. And then there's SHOREbar, the beachy palapa-roofed lounge with stunning views, fun beach games, and a great cocktail menu. After a long day of spoiling yourself and your buddies, you can grab something to eat from the vintage trailer parked onsite serving small bites. Lastly, Que Lindo Lifestyle Boutique, situated in the resort's lobby, offers the area's best selection of gifts, resort fashion, home décor, and handmade jewelry. There truly is something for everyone, whatever the occasion.
Book your friend getaway today by calling 1-800-292-9446.