It's happened; the veil between the living and the dead has been lifted. We're now in a very sacred month of the year in Mexico when Día de los Muertos is celebrated. The day of the dead festival begins October 31st and ends November 2nd and is truly a once in a lifetime experience. For us, it's an opportunity to delight and let the imagination run wild—to create new memories to be cherished forever more, and perhaps beyond into the afterlife. And at Vidanta we'll be celebrating the whole month of October at all our resorts.
On top of all we have planned, Casa Calavera, the Día de los Muertos-inspired restaurant at Vidanta Los Cabos, will be throwing a huge party to celebrate their first ever Day of the Dead. However, if you can't be in Los Cabos—we've got tips and tricks straight from the restaurant for how to celebrate this holiday at home.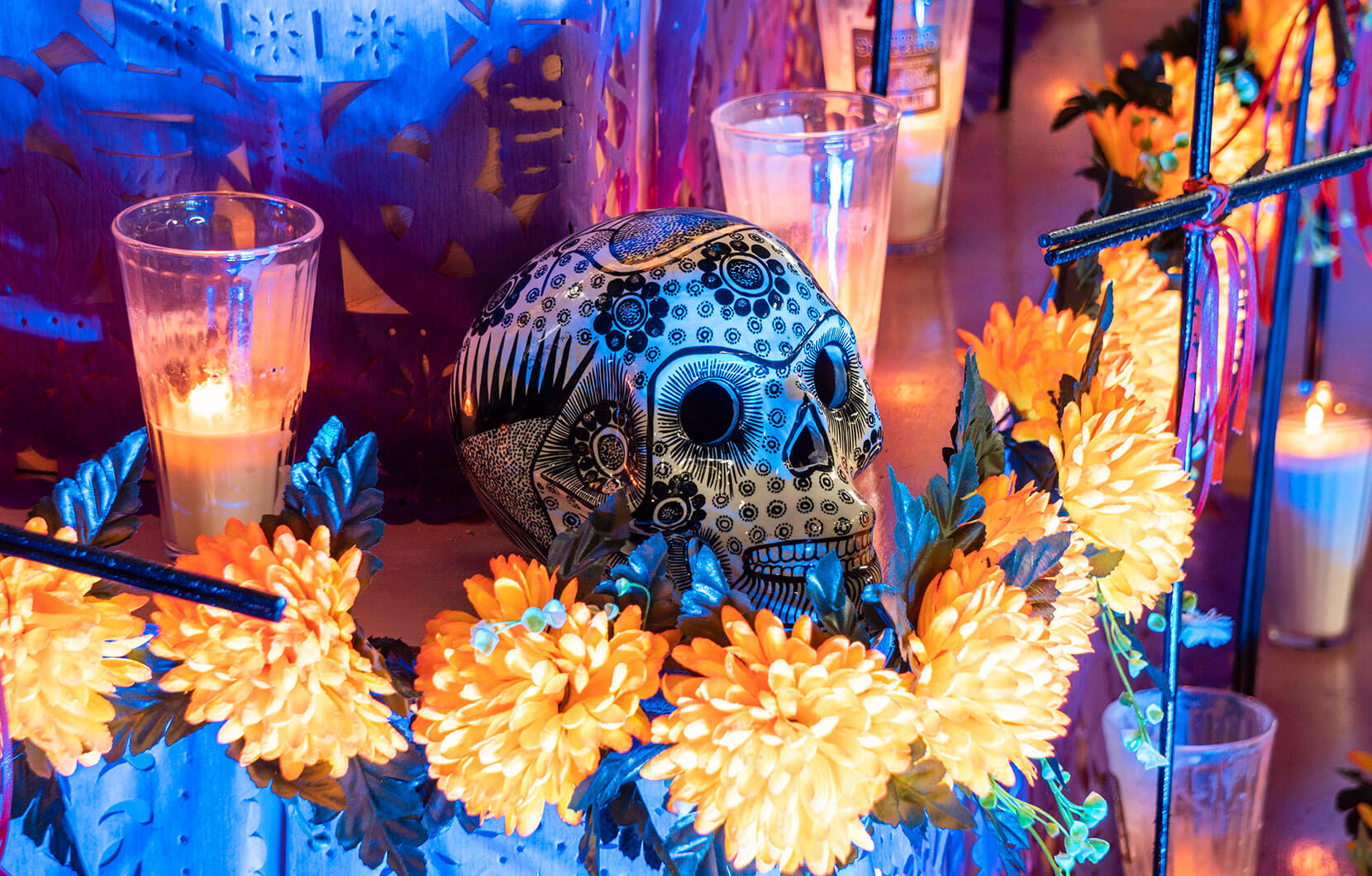 Create an Ofrenda
At the core of any Día de los Muertos celebration is honoring those who have left us for the spirit realm. At Casa Calavera, they're creating four altars dedicated to a few beloved and departed legends: the DJ and producer Avicii, the chef, writer, and traveler Anthony Bourdain, French chef Joël Robuchon, and Mexican pop icon Juan Gabriel. You can create an ofrenda of your own by collecting a few framed pictures of those you want to remember—cultural icons, pets, or family, and then put these framed photos in a place of prominence in your home. Next, surround them with marigolds, hanging papel picados made out of tissue paper, candles, sugar skulls, and offerings of food and drink. Every time you pass by the ofrenda, try and remember something about the departed that brings a warm smile to your face.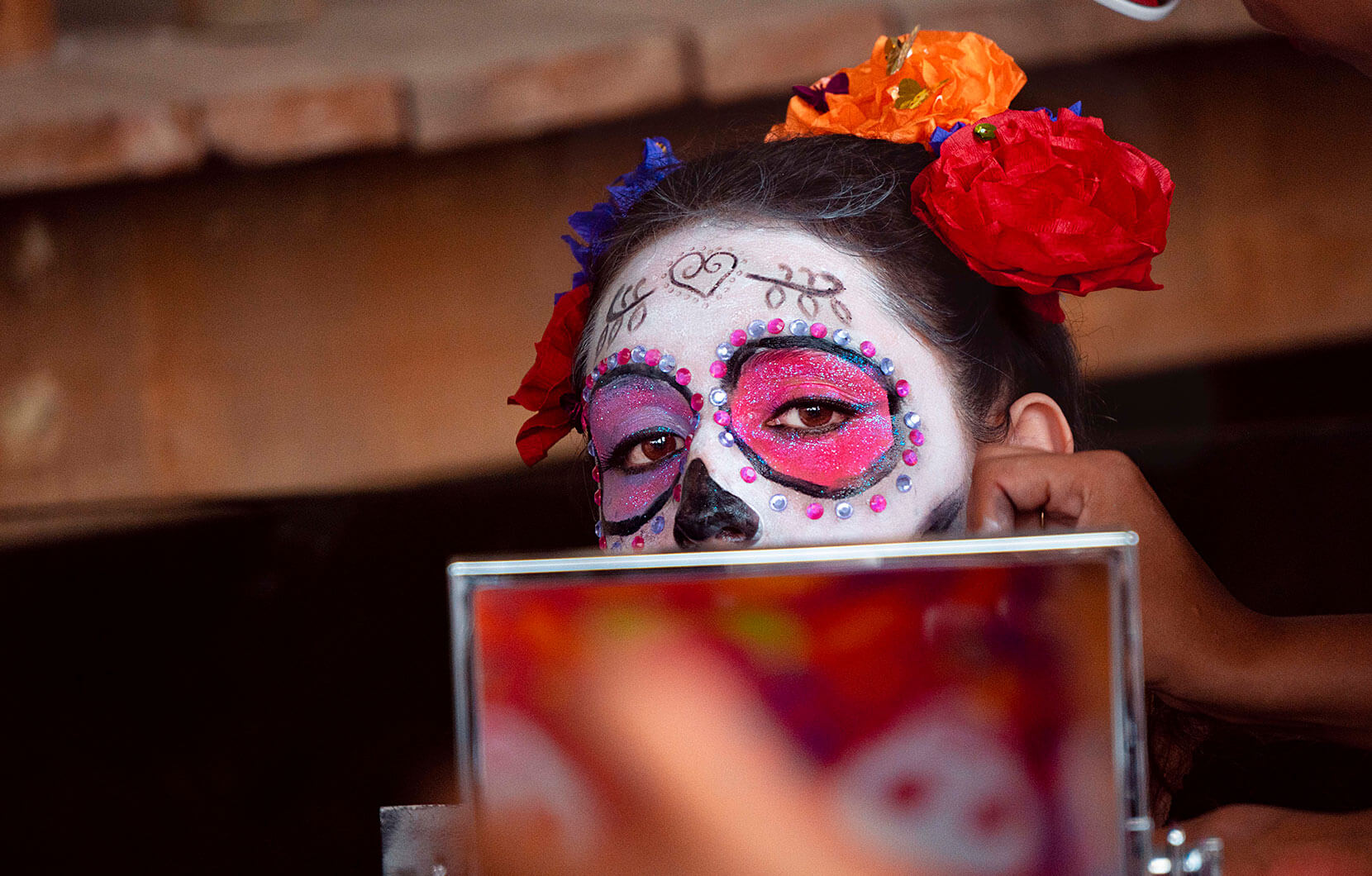 Catrina Make-Up
At Casa Calavera, many of the staff will be dressed as classic Catrinas, the iconic skeleton figure based on the print by José Guadalupe Posada. You can easily transform yourself into a Catrina with a Halloween make-up kit and a few easy steps. First, start by painting your face white, and then use black make-up to create the skull's eye sockets, nose, and crosshatched mouth stretching ear to ear. Then, finally, finish by adding a few colorful floral flourishes at the forehead or chin and dress in something fashionable and dramatic (think Frida Kahlo meets Tim Burton).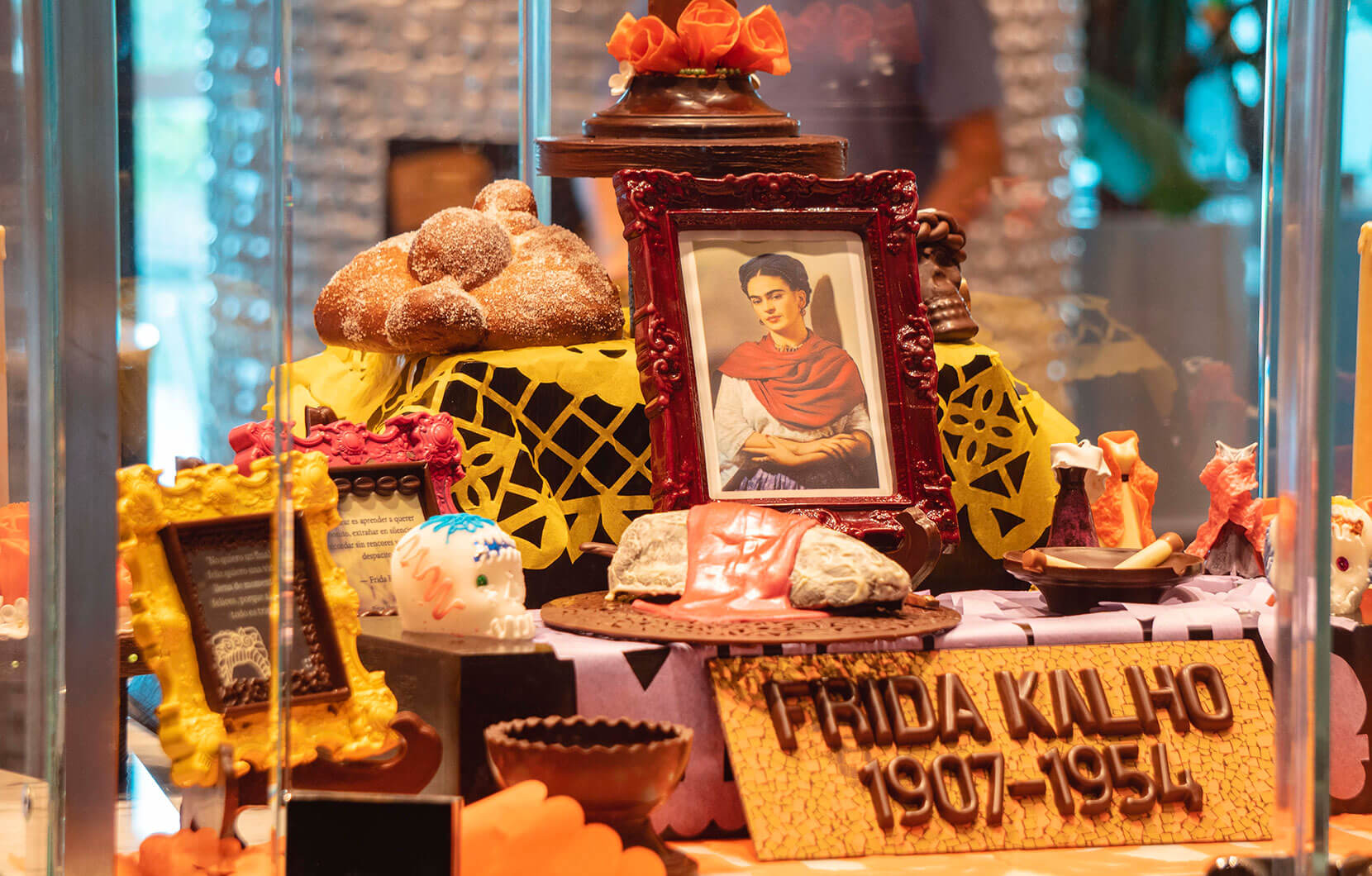 Delicious Food & Drinks
Día de los Muertos is all about celebrating those who are gone, and that includes one of the favorite indulgences of the living: eating and drinking! This year, Casa Calavera will celebrate with a special menu created by Executive Chef Alex Branch including all-in-black shrimp ceviche, addicting daily-catch tacos, and death-defying dessert churros. Another tradition you can take part in from home is making pan de los muertos, or bread of the dead. However, if sweets are more your style, we recommend offering churros or ice cream with homemade cajeta (goat-milk caramel sauce) sauce.
Here's the recipe:
4 cups of goat milk
1 cup sugar
1 cinnamon stick
1/2 tsp baking soda dissolved in 1 tbsp water
1 tsp vanilla extract
Instructions
1. Mix 3 tbsp of goat milk with the baking soda and set aside.
2. Put the sugar, cinnamon, and remaining milk in a large pot and set the burner to medium to medium-high heat.
3. Bring the mixture to a simmer and stir often to dissolve the sugar.
4. Remove the pot from the heat once it's simmering and add in the goat milk with baking soda mixture. It will froth up and almost double in volume. Once it stops bubbling, return the pot to the heat and bring back to a simmer.
5. Cook until the mixture has reduced and thickened (about an hour or 45 minutes). Be sure to stir frequently, scraping the bottom of the pot so it doesn't burn.
6. Remove from the heat and stir in the vanilla extract.
Serve on top of your favorite dessert or as a delicious dipping sauce.
We encourage you to mix things up this spooky season by trying at least one or all of these Mexican traditions. Happy Día de los Muertos from all of us here at Vidanta, and don't forget to come experience it for yourself next year at any of our destinations.