It's spring, which means we're coming out of hibernation after a winter mostly spent indoors—tucked away in an office juggling projects, deadlines, tech devices, and all the other distractions that come with modern living. That's why now is the time to shift your focus away from screen time to some well-earned quality time. And it's not just us saying this—there is plenty of research to prove the health benefits (mental as well as physical) of time spent in the outdoors, appreciating nature, playing sports or other activities, and using your imagination and conversational skills rather than relying on technology to entertain. That's why a vacation at Vidanta is the perfect antidote to your busy, tech-filled life. And no matter which Vidanta resort you choose, each one has a host of unique activities to bring you outdoors, away from the screens, and closer together with the people you care about. Read on to see just a few highlights from our favorite resorts.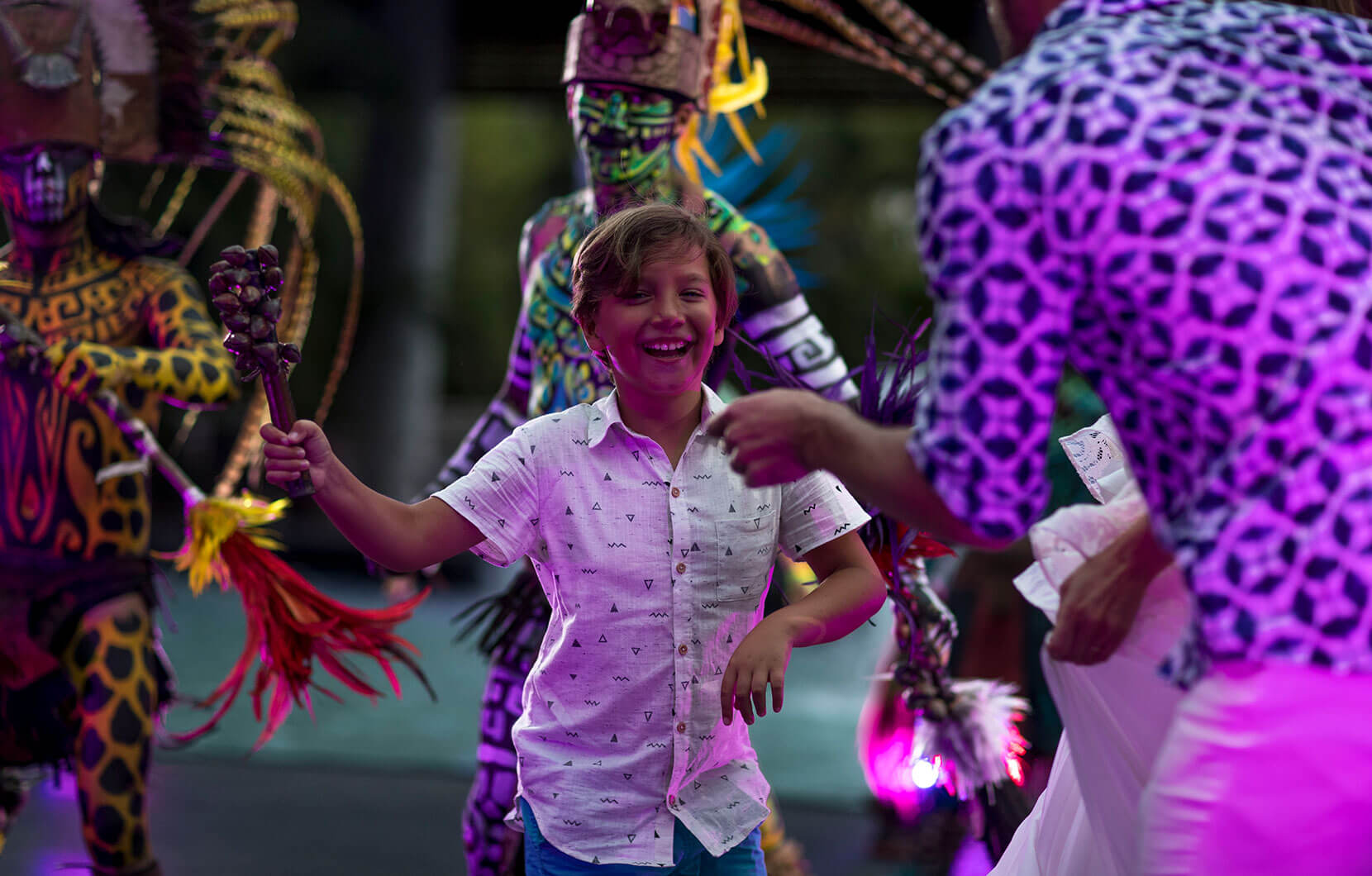 Vidanta Nuevo Vallarta
• Culinary Tour—explore the resort and its unique, vibrant flavors with this exciting dinner experience, offering something different with every course.
• Santuario—spend the evening taking in acrobatics, live music, dance, and artistic performances at this expansive on-resort entertainment plaza.
• Back of House Tour—now guests can get an exclusive behind-the-scenes tour of our largest and most breathtaking resort.
• Delia Morán Vidanta Foundation Educational Facility—by participating in this tour, guests can see happiness at play, firsthand, for local students in the Riviera Nayarit area.
• Almaverde Picnic Experience—you can truly live the definition of "Farm to Table" by touring our 40-acre farm before tasting freshly picked produce in a custom-prepared meal.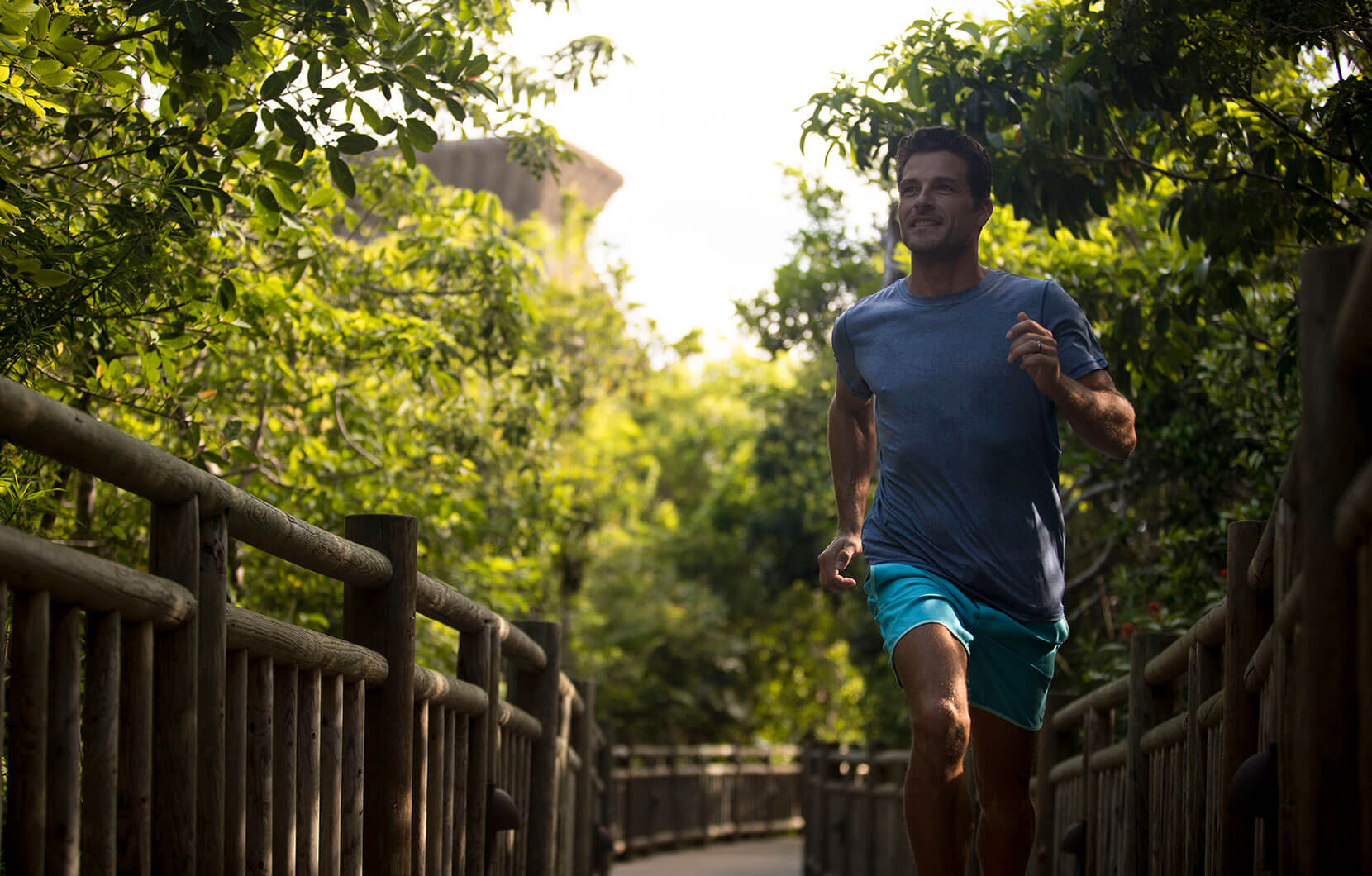 Vidanta Riviera Maya
• Salum—this bustling market full of street food stands, eateries, and shops hosts live music, is filled with hammocks and, for the adventurous, even has a swing set in a wading pool.
• Cirque du Soleil JOYÀ—make it a night to remember by heading to this world-famous show before catching live music at Nektar, the vibrant al fresco restaurant next door.
• Vidanta Run—take advantage of the many wooden pathways crisscrossing this resort with our daily running club.
• Karaoke Night—show off your hidden talents and impress your friends at a rousing evening full of music and fun.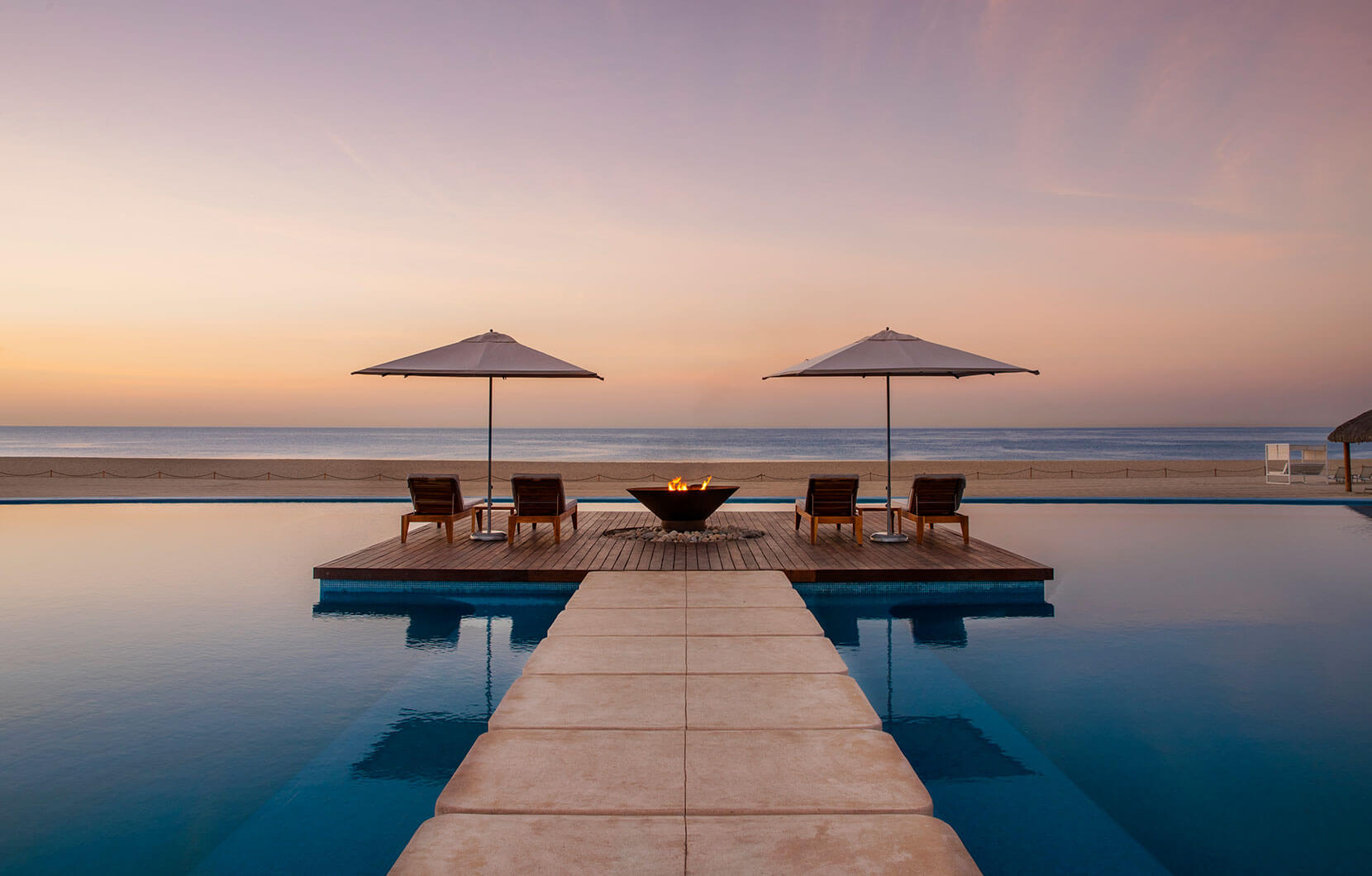 Vidanta Los Cabos
• Lotéria Night at Casa Calavera—Every Wednesday this restaurant hosts Mexican Bingo, served alongside its well-loved food (like the famous fried Baja oysters).
• Movie Night—at least once a month, the resort sets up a movie screen on the beach, overlooking the Sea of Cortez, and shows a timeless movie.
• Fire at Sunset—The Grand Mayan pool is loved by many, but one of the biggest draws is its firepit, which makes it an ideal spot to campout at dusk and watch the sky transform over the sea.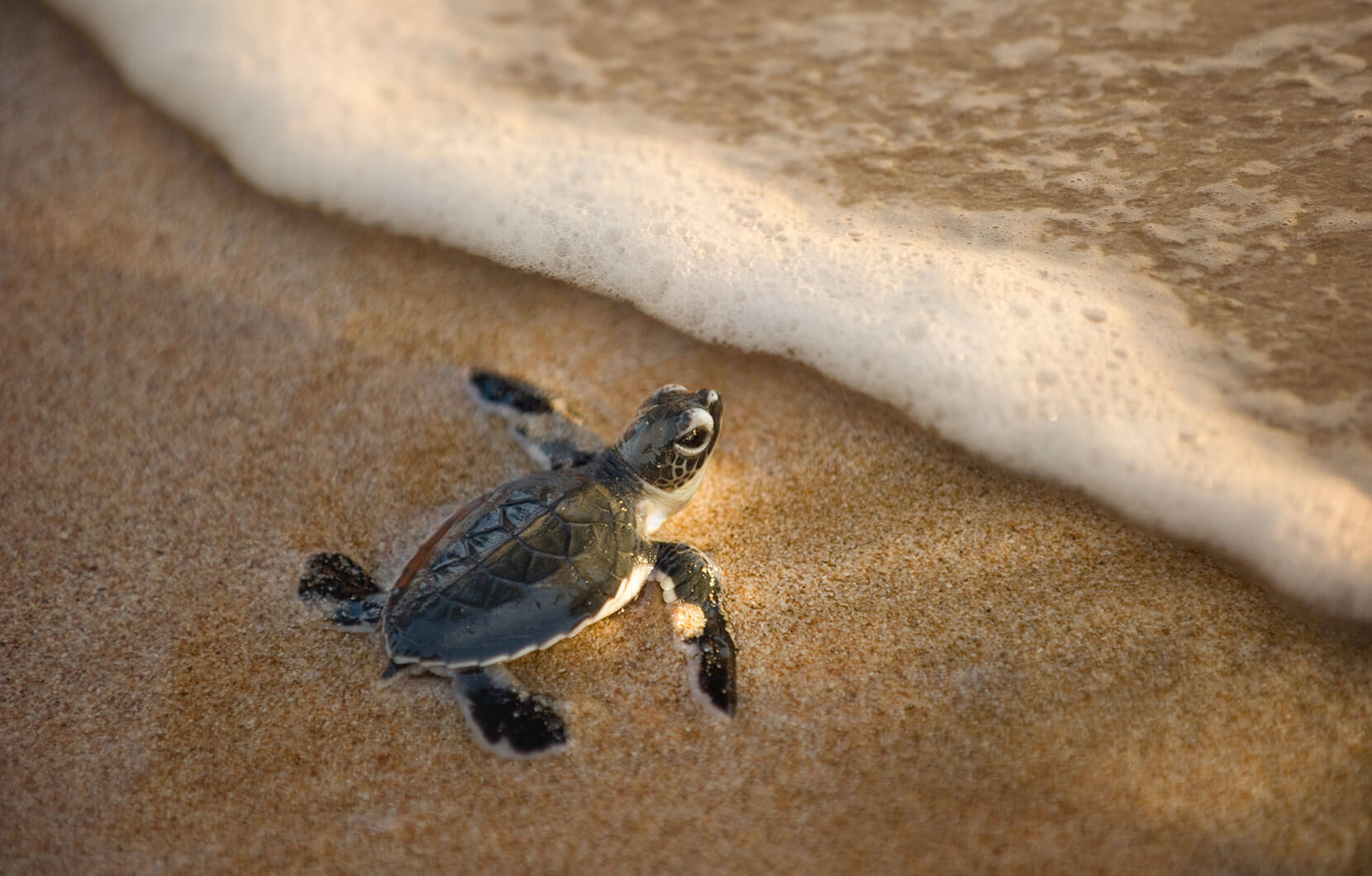 Vidanta Acapulco
• Turtle Release—visit the sea turtle sanctuary to learn about this endangered species, and to watch as their young make the long trek from egg to sea.
• Fiesta Mexicana—enjoy a night of music, dance, food, and other festivities at this awesome weekly showcase of authentic Mexican culture.
• Tequila Massage—visit Brio to reconnect with yourself through the spa's famous tequila massage, with agave oil and a fresh margarita—to help you unwind and fully relax into the bliss.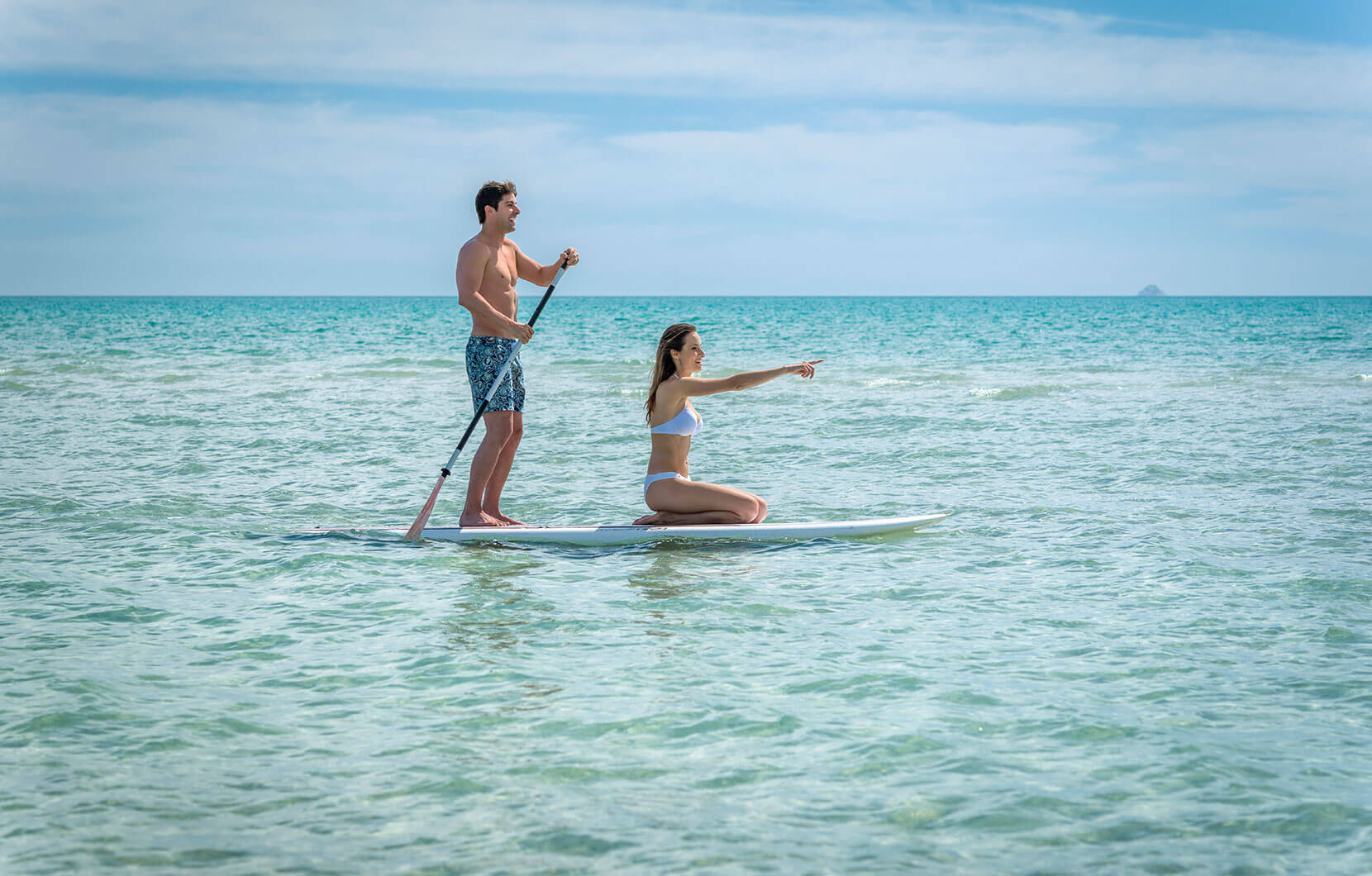 Vidanta Puerto Peñasco
• Stand-Up Paddle Board—who would say no to playing out on the waves with friends and family? Explore the Sea of Cortez with this fun sporting activity.
• Kid's Club Theme Nights—skip the screens and give your kids an evening of fun, games, and socializing, instead, with nights like the Mini-Chef Night or Disco Night.
• Stargazing—unlock the vast secrets of the night sky as our Joy Squad activities team brushes up on astronomy for the whole family.
• Nicklaus Design Golf Course—play a round on this stunning course showcasing the best of Puerto Peñasco's landscapes—but be forewarned: it might spoil you and your golf game for life.