Everything's better when you're together!
That's why, before the summer ends and school begins, it's time to book your dream vacation at Vidanta—that one you and the family have been planning for months. As the ideal destination for those big trips with everyone—and we mean grandma, grandpa, uncles and aunts, cousins, the kids, the whole crew—Vidanta is an unparalleled paradise for you and the extended family to spend sought-after quality time together, before returning to the hectic schedules of the fall. Because we know how important it is to find special moments to be together as a family, making time for one another away from the stress and responsibilities of home and, with luxurious accommodations, healthy food and drinks, everything-in-one-place layout, and an excess of benefits, activities, and events, it simply doesn't get any better than this. Below are just 5 of the countless ways Vidanta is the ideal destination for your next big family vacation.
1) Spacious Accommodations
Vidanta specializes in units with all the comforts of home—expansive floor plans, full kitchens, plush living spaces, and more—with the additional luxuries of a high-end resort. Plus, all one-bedroom and two-bedroom accommodations have sofa beds, to help accommodate large families.
2) Something for Everyone
Every Vidanta resort provides a wide variety of activities, classes, entertainment, and events. With everything from chef-led cooking classes to fitness classes like spinning or Zumba; theme nights like Fiesta Mexicana and Flamenco Night; to poolside activities, sports, and games for the whole family, there's always a host of things to do. When they're here, family members of all ages, with all interests, have countless ways to spend their time—and no matter how many people are with you, everyone will have a hundred different ways to find happiness.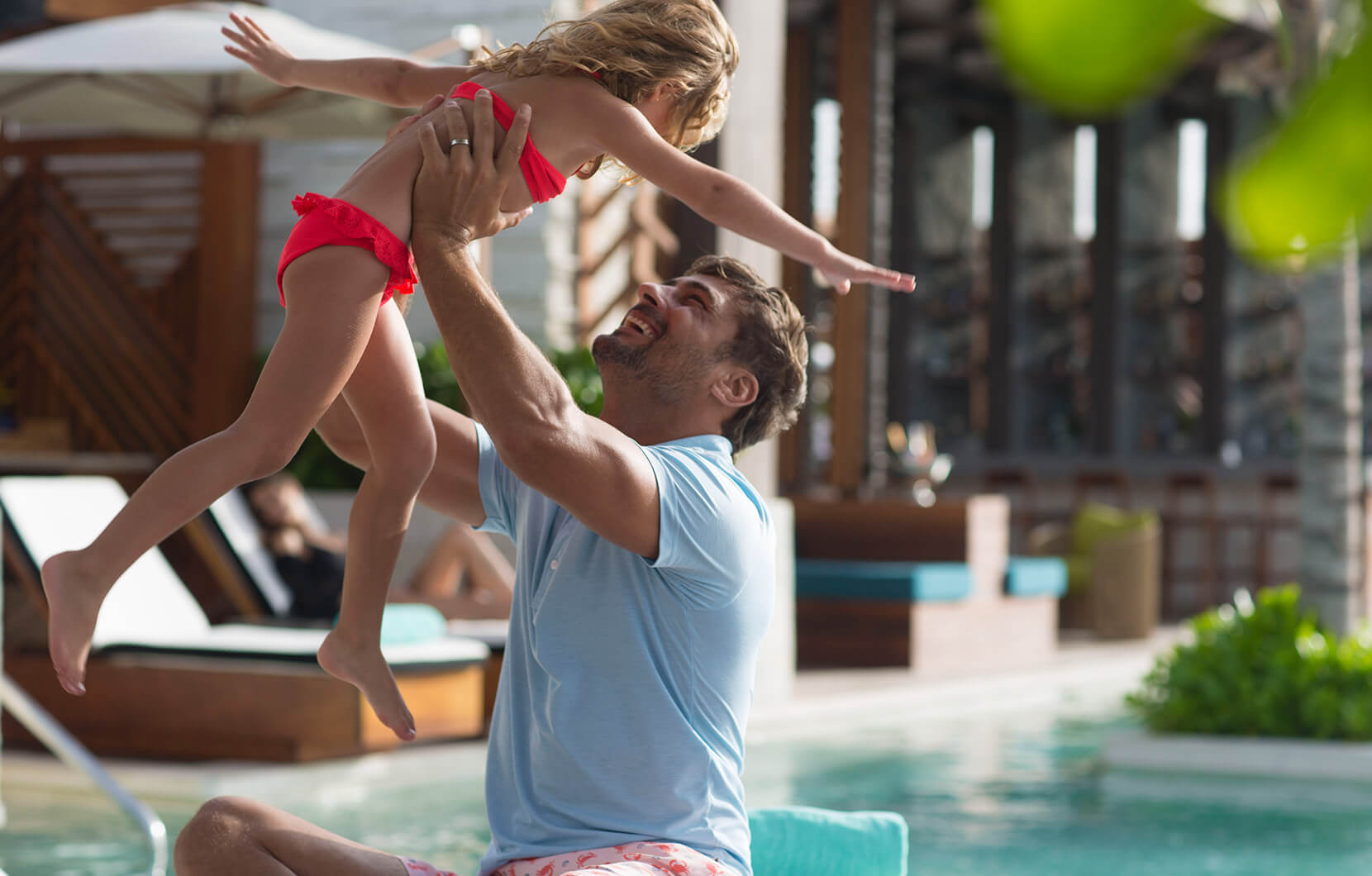 3) New Adventures to Share
There's truly nothing better than coming together, with all the ones you love the most, and discovering something new together. At Vidanta, you can explore all the traditions and cultures of Mexico, immersing yourself in new, mouthwatering flavors, incredible art and history, and vibrant music. These experiences offer an exciting new way to bond with your loved ones while learning about—and falling in love with—your host country.
4) Everything in One Place
Everyone knows when vacationing with a large group it can be difficult to coordinate plans; a simple outing or mealtime can end up taking hours, to ensure everyone arrives on time and you find a restaurant that accommodates large parties. However, at Vidanta there's no need to arrange transportation or worry about whether or not your party will be seated, as all restaurants are designed to accept big parties, transportation is included, and reservations are effortless to arrange—thanks to the Vidanta app and the help of our friendly concierges!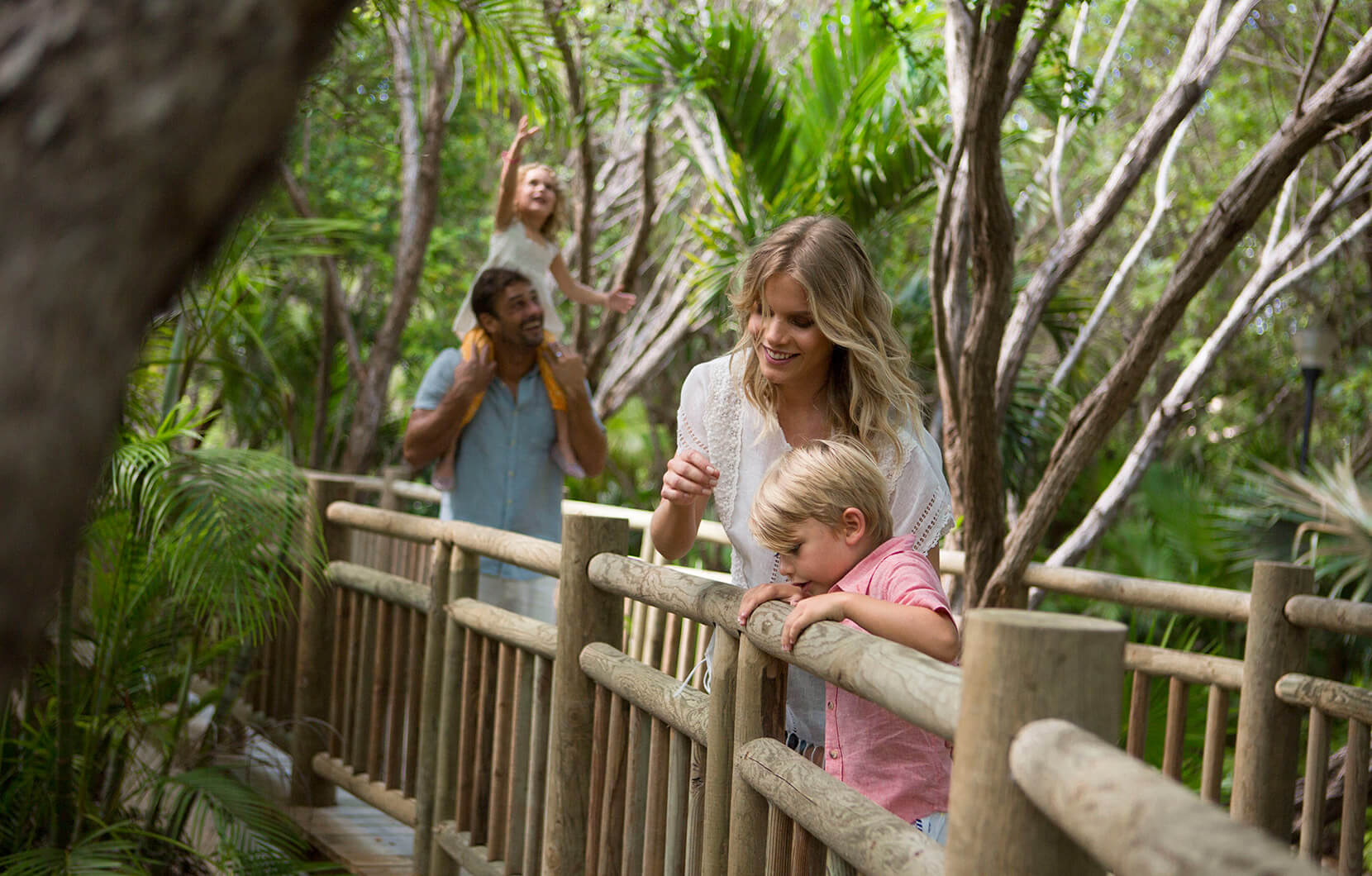 5) Easy to get to
We know that these days many families don't live in the same city, state, or even country. And that's why it's important to choose a vacation destination that's easy for everyone to get to. Luckily, all of our Vidanta resorts are located on the sunny beaches of Mexico, and generally just a few-hours by plane from anywhere in the US or Canada. So, with many airlines now offering direct service to major Mexican destinations, like Cancun, Puerto Vallarta, and Los Cabos, it's become easier and more affordable than ever for families to come together and find happiness.
There's no greater place on earth to vacation than at our sunny Vidanta Resorts! And we're sure that you and the entire extended fam will have the time of your lives, relaxing in total luxury or taking part in the multitude of activities and events that we host, right here in your very own utopia. So, hurry now and book your vacation with us today! Because paradise is calling.