This September marks the 6th season of Cirque du Soleil JOYÀ at Riviera Maya!
This mesmerizing spectacle is truly a can't-miss, one of a kind experience, where diverse elements of music, theater, acrobatics, art, and dining are all magically blended into one breathtaking show. It's such an incredibly rich experience that, even if you've seen it before, there are always new elements to pick up on that you might have missed before. Better yet, the show is constantly evolving to include new surprises and moments. And so, in honor of its 6th season, we're counting down 6 reasons to go and see the incredible Cirque du Soleil JOYÀ at Riviera Maya. Get ready to be spellbound by this unique celebration of Mexican culture, history, and nature—you're sure to be amazed!
REASON 1: THE DINNER EXPERIENCE
What could possibly make this magical experience even more spectacular? How about dinner and a show! JOYÀ is Cirque du Soleil's only dinner show, making it extra special and unique to every audience member. World-renowned Chef Alexis Bostelmann has created a truly magical dining experience. Come savor whimsical edible menus, delightfully unexpected plating, courses that are as fun and surprising as they are delicious, and amazing personalized service. You can choose between a vegetarian option, fish option, or a short rib option—all of which are guaranteed to be absolutely scrumptious. ¡Buen Provecho!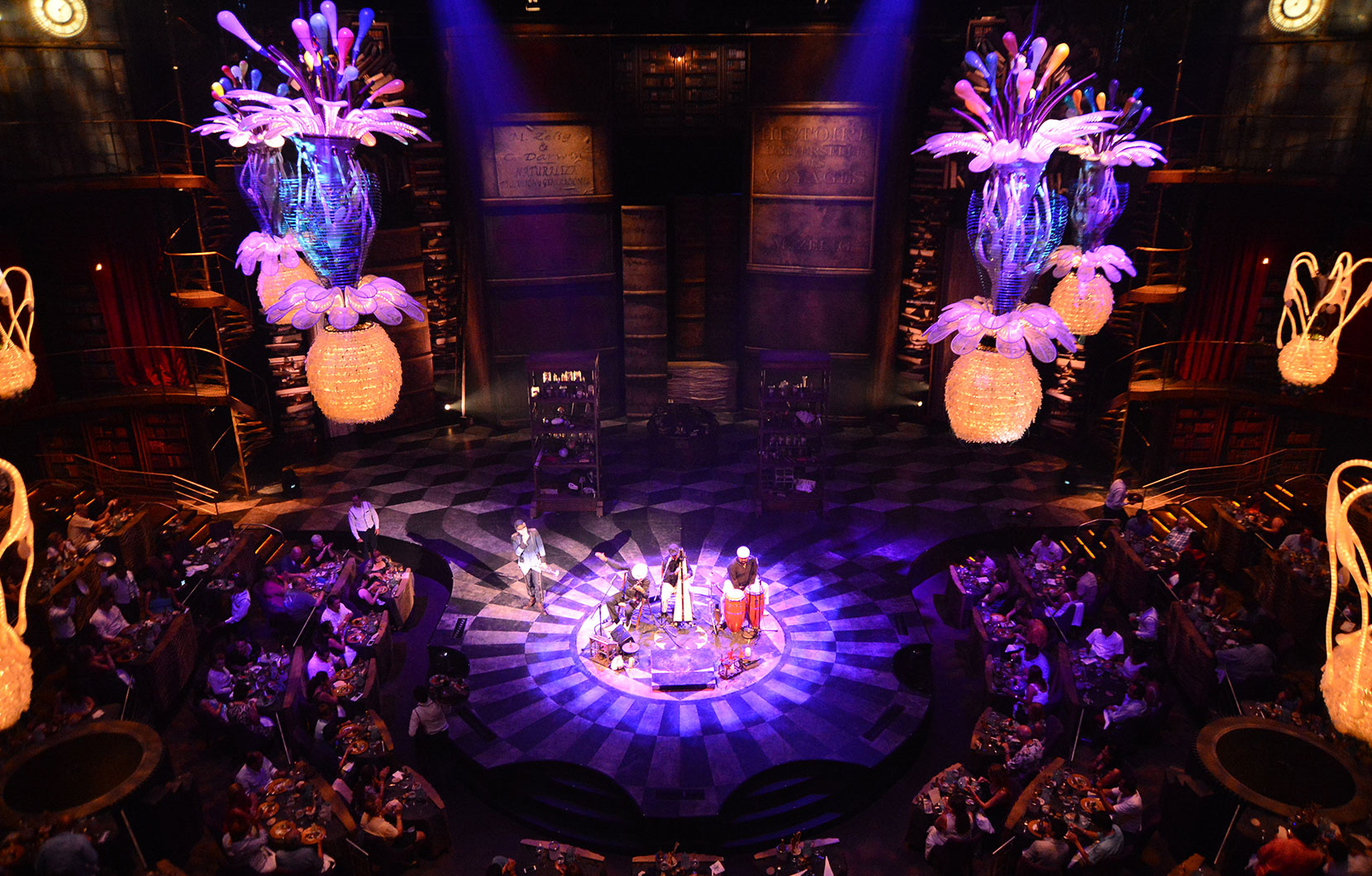 REASON 2: THE MUSIC
What makes a performance undeniably unique and exquisite? The music! With extraordinary live music, JOYÀ is distinguished above and beyond all else. From the moment you step foot into the gorgeous theater to the moment you leave, waves of glorious music wash over you and tell you the tale of this mystical performance. In fact, the small group of talented musicians—including a violinist, a trumpeter, a percussionist, and a singer—are the first to greet you! And the best part is that they often imbed themselves into the audience as they play the captivating music, which pulls you into other worlds and illuminates new realities.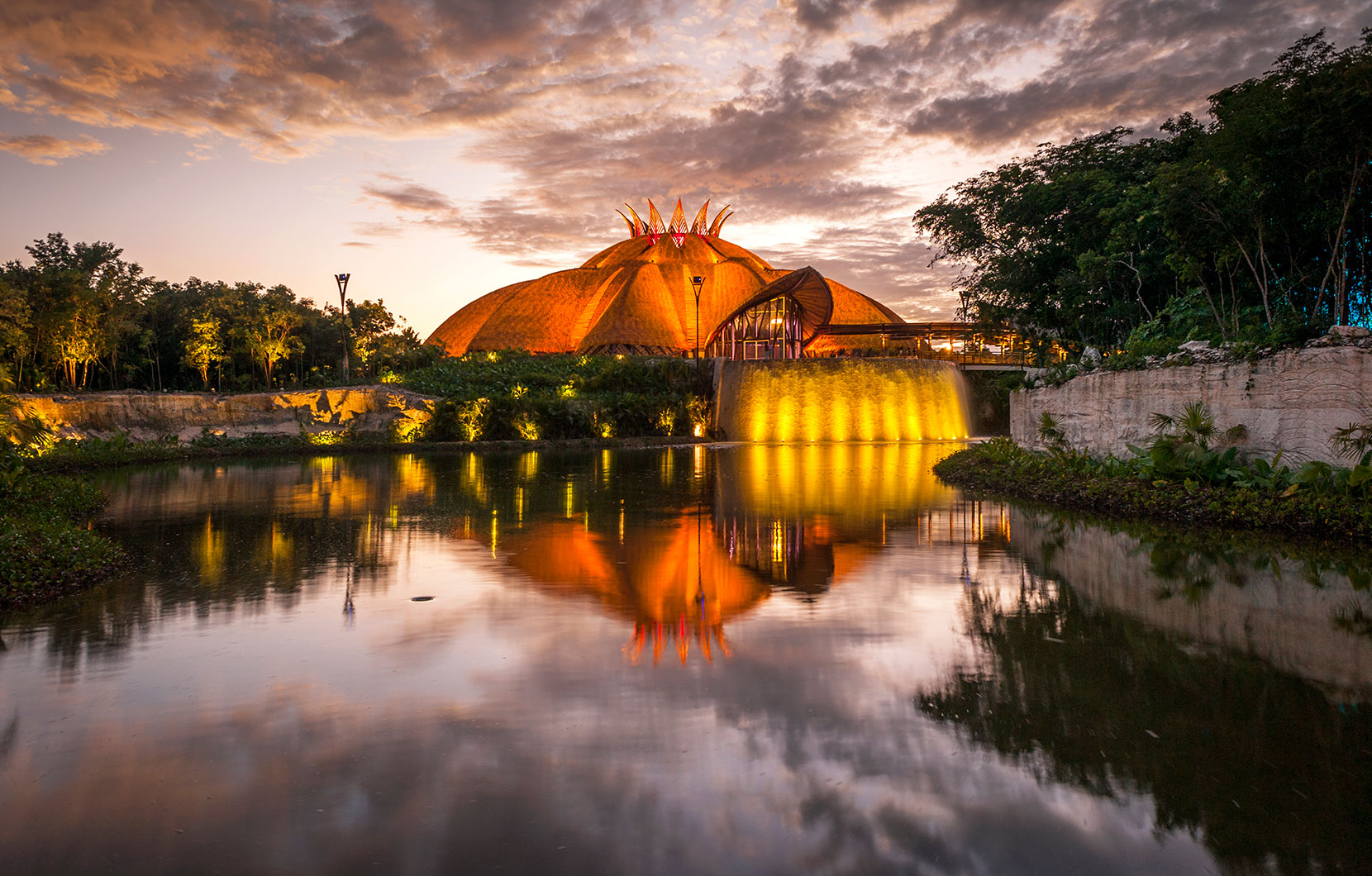 REASON 3: THE THEATER
Your Cirque du Soleil experience starts long before the curtains go up. In fact, it begins with the dazzling theater itself. Set deep in the Mayan jungle, the theater resembles an opening lotus flower emerging from the earth. Fitting in perfectly with the lush natural setting, it becomes an extension of Mexico's natural beauty. And not only is it gorgeous, but it was built with sustainable methods in order to respect and preserve the nature that it mirrors. The Cirque du Soleil Theater is a true work of art—it even won the Building Project of the Year Award by Obras Magazine! Its stunning exterior hints at what unfolds within—spectacular moments of amazement and joy, filled with new details to relish in each time you visit.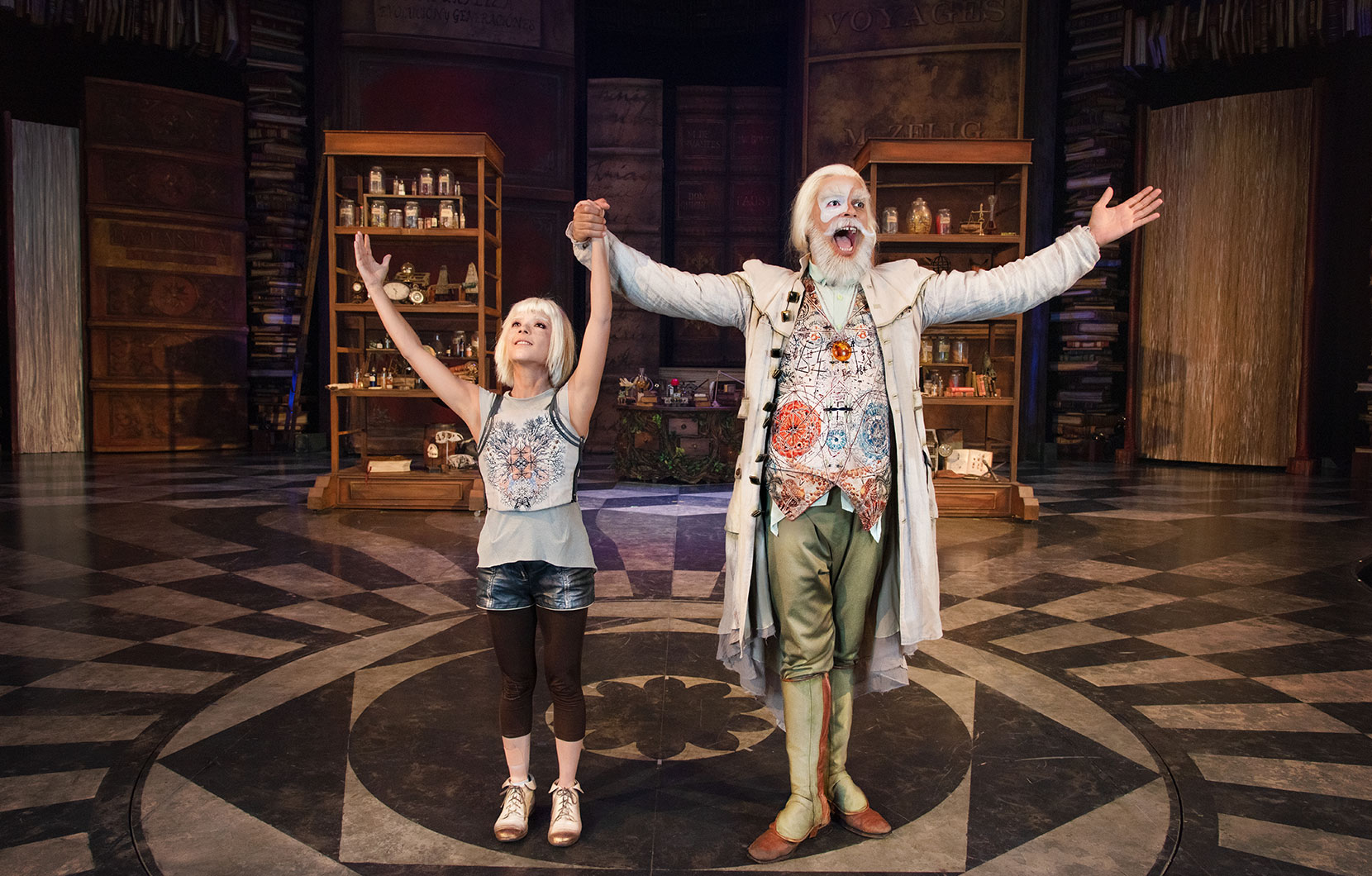 REASON 4: THE STORY
Not only is JOYÀ a visually spectacular performance, but it also tells an important and captivating story. JOYÀ is about the search for knowledge, and the important roles that history, culture, and tradition play in enlightenment. The entire show is a moving tribute to Mexico, celebrating the country's origins and its everlasting cultural impact on the world. Some of the incredible acts include: dinosaurs that come to life, highlighting Mexico's prehistoric importance; an entire underwater ballet that demonstrates the great wealth of Mexico's nature; and vibrant murals that illustrate significant artists, writers, and other cultural figures. And, since the whole show is told in Spanish, English, and pantomime, there are always new jokes and plot developments popping up that you may have missed before. You can see the show again and again, and always discover new elements that will delight and surprise you.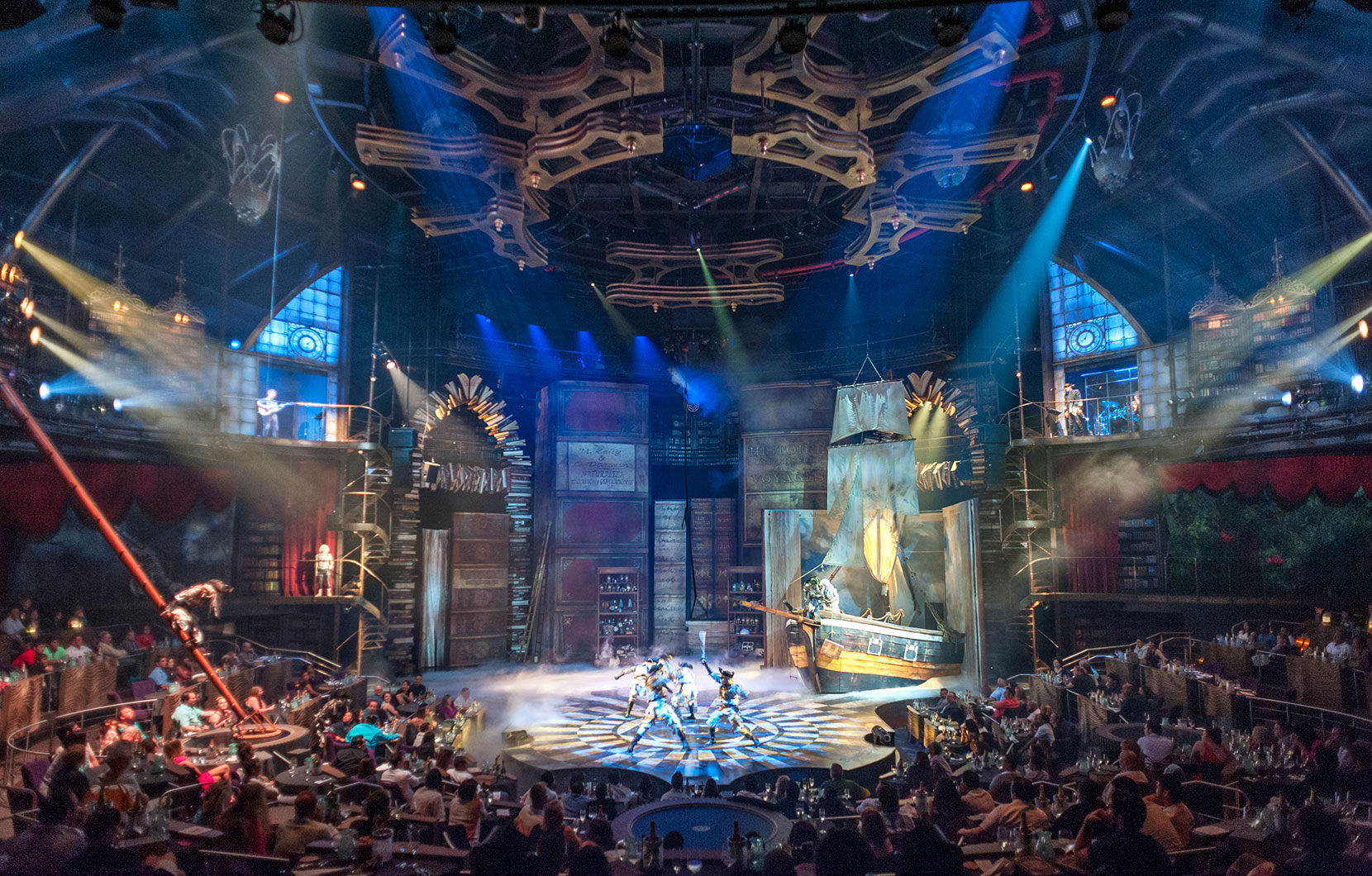 REASON 5: NEW SPELLBINDING ACTS
Since JOYÀ debuted in 2014, it has evolved and transformed, always gaining new, awe-inspiring performances. From the aerial artists to the balancing acts, key elements and moments are constantly changing. That's why you'll be at the edge of your seat, no matter how many times you've visited. In fact, this year, JOYÀ will debut new thrilling acts—so stay tuned for more info on this exciting development!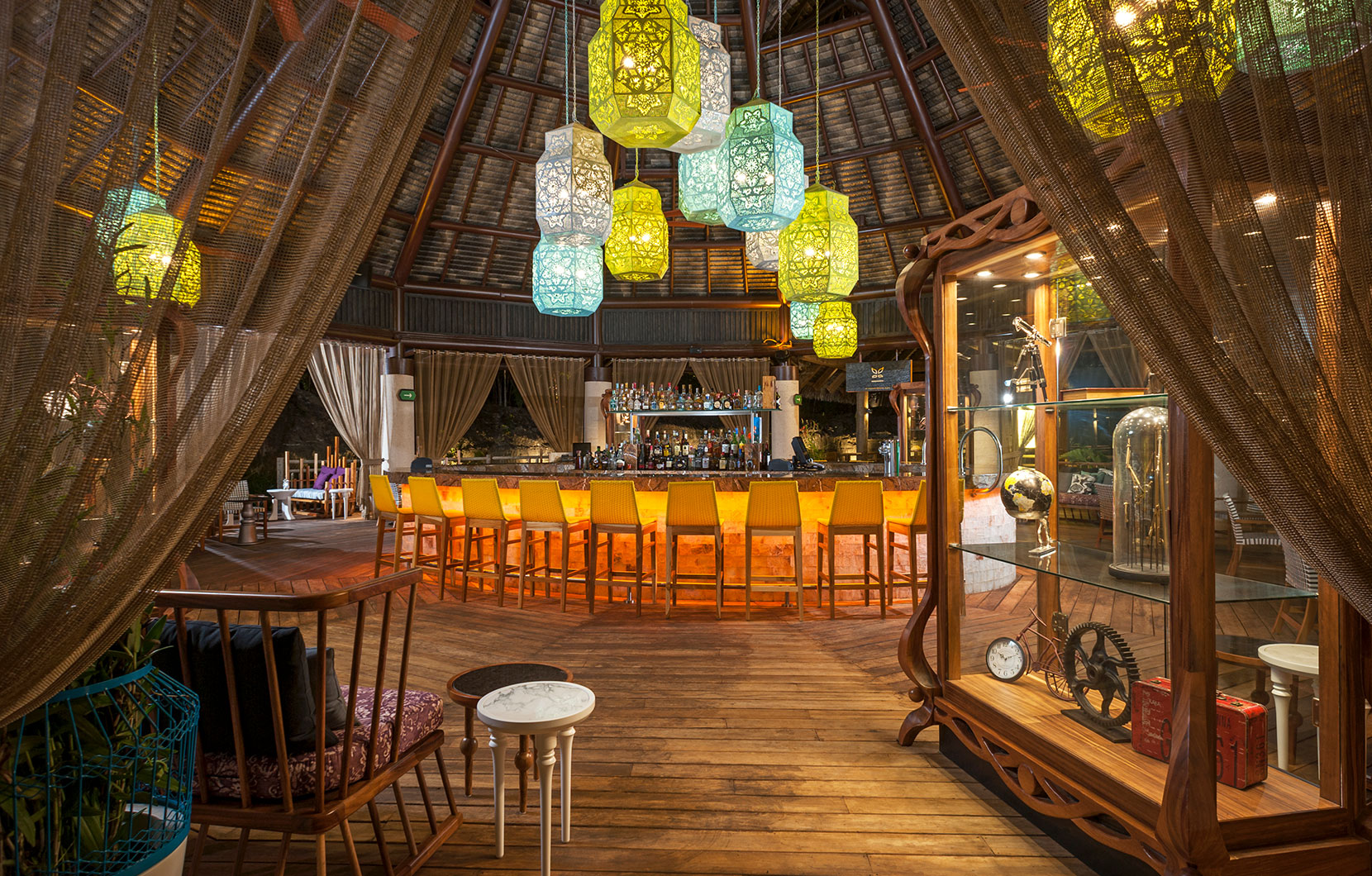 REASON 6: THE AFTER-SHOW ENTERTAINMENT
The fun doesn't stop when the cast has taken their last bow and the curtain goes down. The thrills and excitement of JOYÀ continue on well into the night! You can check out an impressive fire dancer who floats across the lake in a canoe, circling the theater with her dazzling show.
And, after the fire sizzles down, head on over to Nektar, the chic lounge outside the Cirque du Soleil Theater. There, you can sip delicious cocktails while enjoying live music by Red Shoes, a group of lively musicians who perform covers of some of the world's most-loved songs. The after-show entertainment is always a perfect extension of the show, bound to have you laughing and enjoying life with the ones who love you the most, long into the night.
If this is your first, second, or even tenth time seeing Cirque du Soleil JOYÀ, you are guaranteed a night of wonder and pure joy with each visit. When you dive into the world of JOYÀ, make sure you are prepared to be absolutely spellbound. So, what are you waiting for? Come discover (or rediscover!) the magic and joy that awaits—book your visit today by calling 1-800-292-9446.