Get ready to discover the wild side of luxury.
Jungala Aqua Experience is now open at Vidanta Riviera Maya and with it comes a whole new way to enjoy the best luxury has to offer during your vacation. This brand-new offering is so much more than a water park—it's a high-end, nature-immersed sanctuary; an aquatic playground featuring the world's best water rides; and the perfect place to unwind and get VIP treatment with your friends. But if you really want to know about all that makes Jungala so incredibly unique, just read on to see what a day at this new park holds!
10 AM: ARRIVAL
To get the most out of your day at Jungala, you'll want to show up right when it opens. On your way in, stop by Bana Cabana Souvenir Shop and pick up a few provisions—like sunscreen and diving goggles—or even treat yourself to something fun to commemorate the day, such as a Jungala-branded beach towel. Once you're inside, stake out a spot in a sunbed by the Lazy Río or in the nest-like shaded seats at the Brave Wave Pool. But the best way to enjoy the luxury of this amazing place is to reserve a VIP cabana and delight in the special amenities and attentive service all day.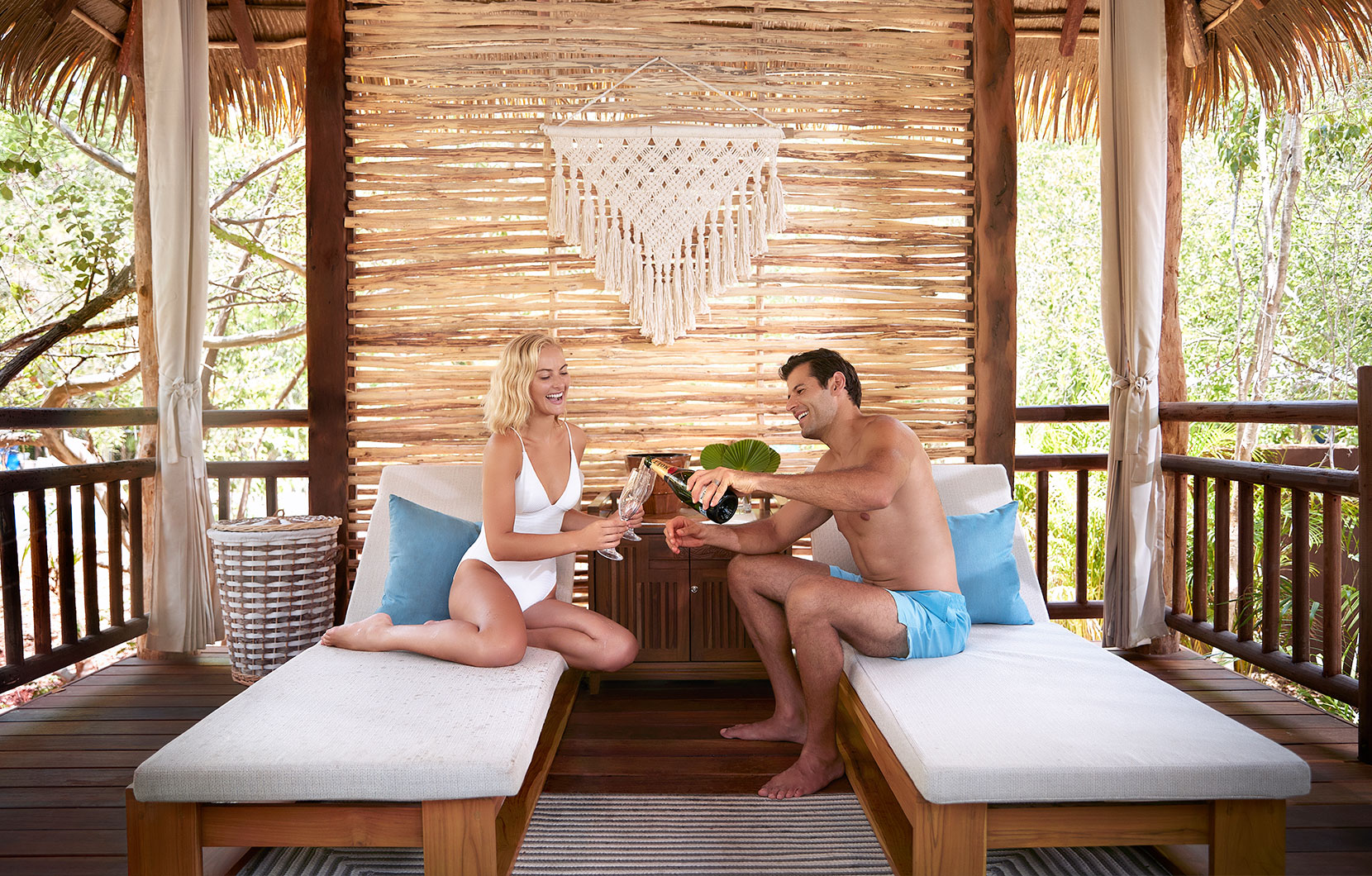 11 AM: RELAX
The VIP cabana experience is designed to offer non-stop pampering and relaxation—two things that aren't ordinarily associated with a water park! But that's just one of the many, many ways that Jungala is such a singular place. Your park concierge will stop by with beverages and snacks, and even a special invigorating Evian facial mist. You'll also get a visit from the bar cart so that the park's expert mixologist can custom craft delightful cocktails, made to your liking. Then kick back in your lounge bed—or try the cabana's sitting hammock!—and enjoy your day in paradise.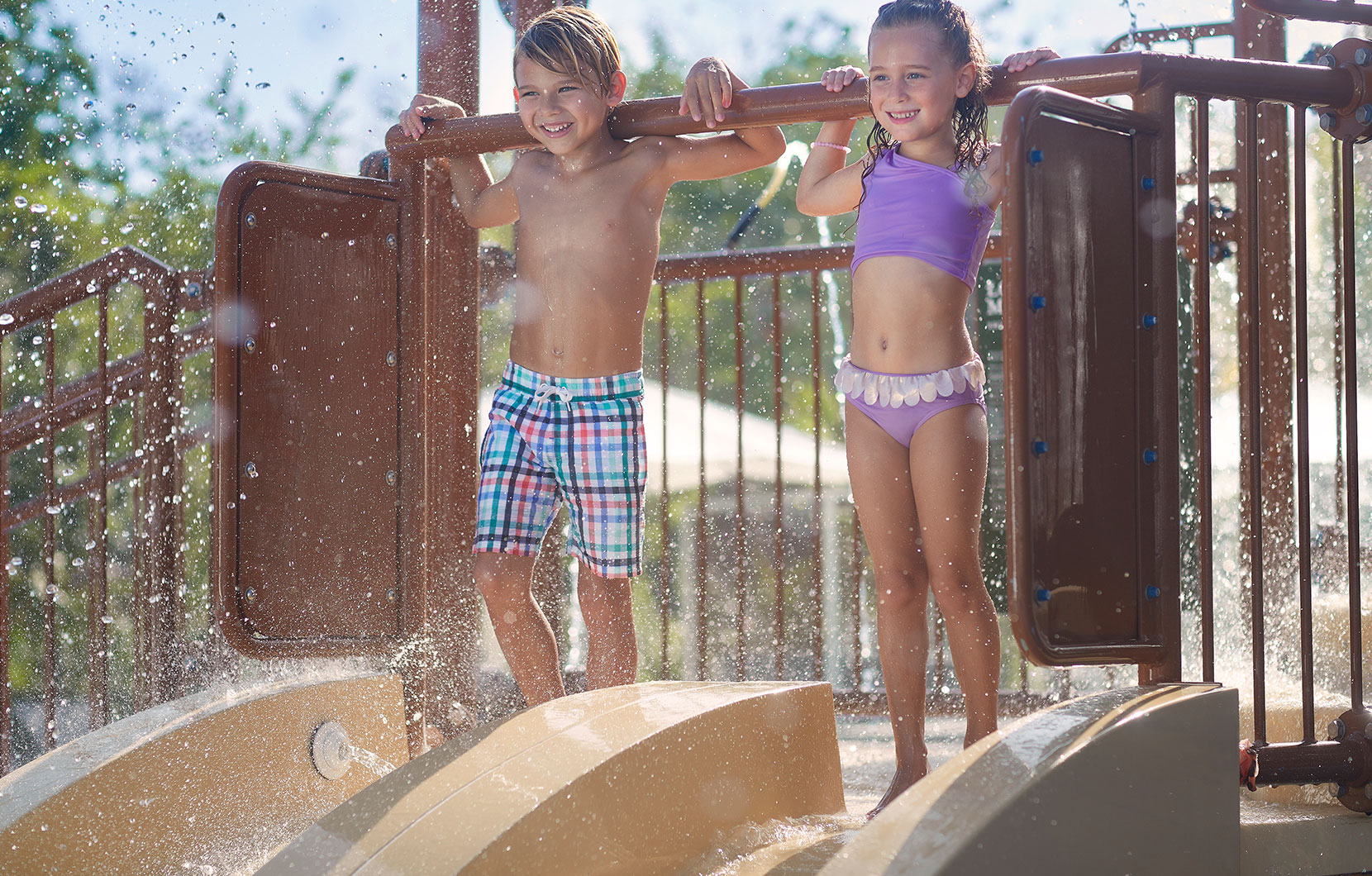 12 PM: PLAYTIME
By noon, you'll be ready to soak up some sun, so grab your little ones and head to the Aquaplay Rain-fortress. As the world's largest interactive aquatic structure, this wet-and-wild playground is filled with slides, secret passageways, water cannons, fountains, and even an enormous bucket that fills with water, then tips in a delightful deluge on the unsuspecting parkgoers below. No matter your age, there's an amazing time to be had at the Rain-fortress.
1 PM: LUNCHTIME
After you burn off some energy at the Rainfortress, head directly next door to the On the Waves Snack Hall. This open-air restaurant offers a gourmet array of dishes to help you replenish, including burgers, tacos, ceviches, and salads.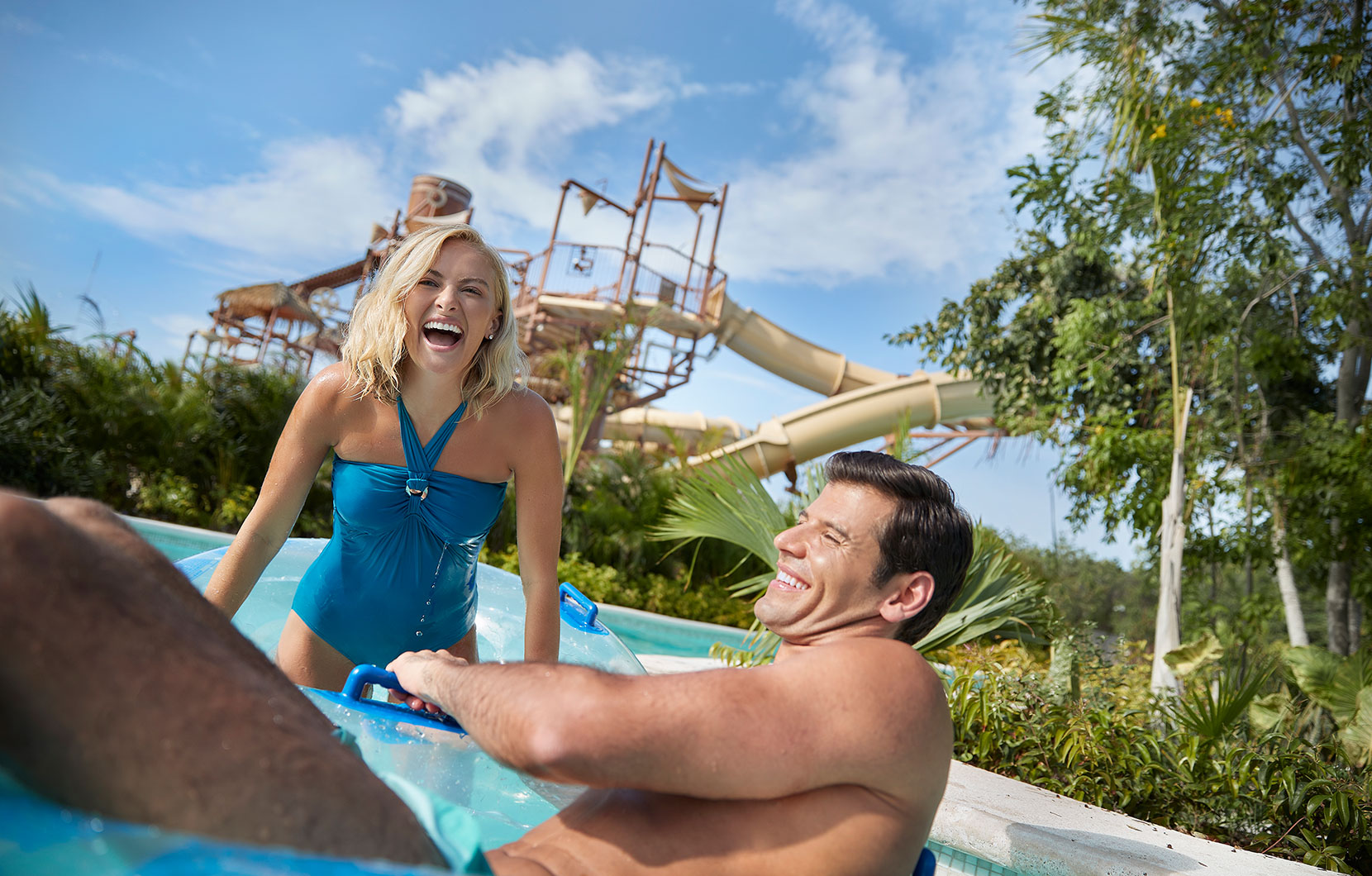 2 PM: LAZY RÍO
Your next can't-miss attraction is the Lazy Río which, at over a kilometer, is the longest in Latin America. Grab an innertube and settle in for the ride. As you float along, make sure you seek out the waterfalls, fountains, and Jacuzzi coves showcased throughout this beautiful water feature. Also, make sure you pull your tube up to Cocoyol Pool Bar for some refreshment before you continue your journey around the park.
3 PM: THRILL SLIDES
Now that you've drifted around, it's time to up your adrenaline with a visit to Jungala's thrill slides. The Paradise Free Fall will test your courage with a near-vertical drop that will have you screaming the whole way down. And the Hoop Hoop Aqua Loop will turn you around on its gravity-defying looping slide. You can also enjoy the thrills as a group on the Beachside Boomerango or race one another to the bottom on the Tropical Whizzard.
4 PM: SPA TIME
After all those thrills and spills, melt the adrenaline away with a nice, indulgent massage. And thanks to the on-park spa cabanas, you don't need to leave Jungala to get the relaxation and pampering you're looking for.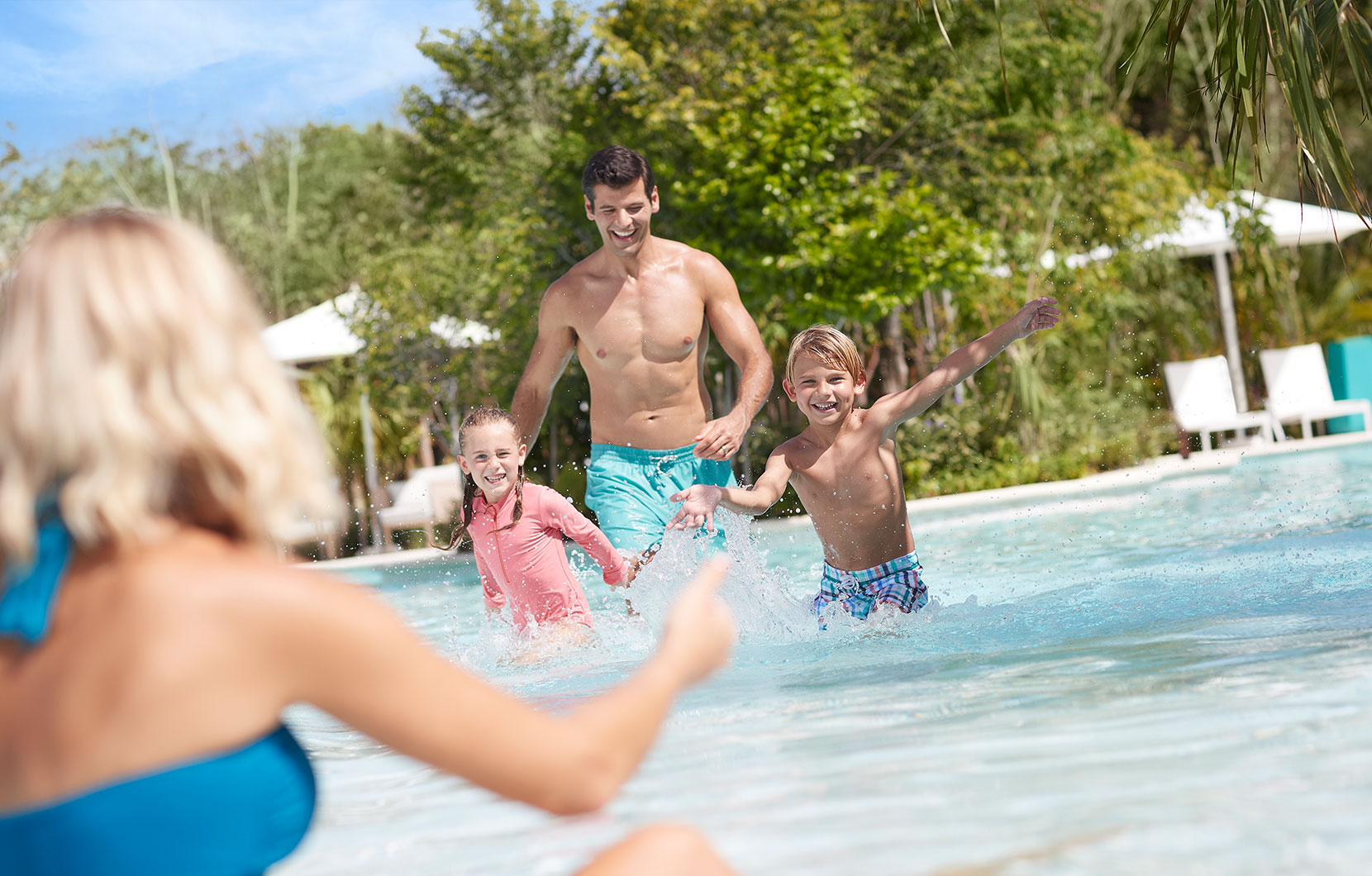 5 PM: BRAVE WAVE POOL
As the day winds down, head to the Brave Wave Pool to bodysurf and swim on the current. Featuring a sand-like beach for an authentic shoreline feel and a high-tech wave machine to create completely randomized patterns, this pool gives you the feeling of exploring the open ocean, but all from the safety of Jungala.
Make sure you experience this amazing new offering soon! Call 1-800-292-9446 to book your Riviera Maya vacation today, and visit Jungala.com to learn more about all of the park's features.