We believe you deserve extraordinary things. In fact, that was our driving motivation when Vidanta was founded 46 years ago.
Since we started out in 1974, each new attraction we've offered and every new destination we've created was done so with the belief that your family should experience only the best in luxury vacationing. In fact, that conviction is what guided us to take an innovative approach in designing our resorts in the first place, centering the guest experience around comfort and open space. We've built each one to offer expansive accommodations, plentiful gardens, sprawling grounds, and plenty of personal space. At 2,500 acres of pure luxury, Vidanta Nuevo Vallarta exemplifies this larger-than-life way of thinking. And it's probably no coincidence that this sizable paradise was also named as one of the top 100 hotels in the world in the Travel + Leisure World's Best Awards.
And now, we're taking that same innovation and dedication to safeguard your stay. In preparation for your next vacation, we've launched Extraordinary Standards—our brand-new system of comprehensive cleaning, sanitizing, and other precautionary measures—so that we can lead the way in health and safety the way we've led in luxury vacationing over the last 46 years.
Our Extraordinary Standards covers every aspect of your vacation experience, from transportation to check-in and relaxing poolside to unwinding in your room. And because our team of hardworking employees are the heart and soul of all we do, we've implemented sweeping measures to protect them and ensure their well-being, as well. Here's a quick summary of some of the many policies and procedures we've put in place in order to deliver you the excellence you deserve in anticipation of your next stay. But we invite you to visit our Extraordinary Standards site to learn more!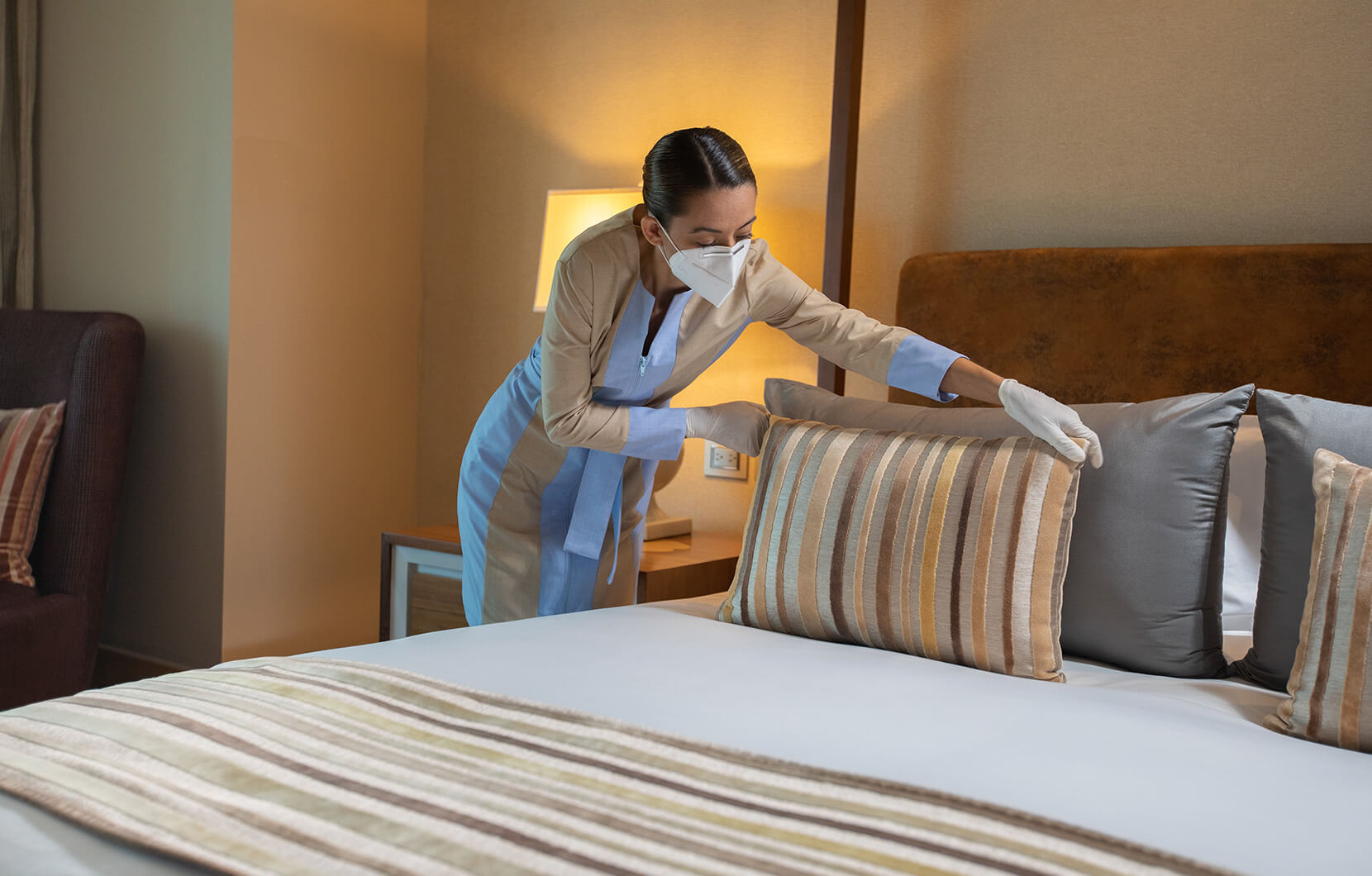 OUR EXTRAORDINARY MEASURES
Employees
• Mandatory temperature checks
• Must wear masks & carry sanitization gel
• Required handwashing every 30 mins
• Social distancing enforced
General Resort
• Guests enter over sanitization mats
• Luggage sanitized at arrival
• Welcome kit given at check-in
• All public areas reflect social distancing
• Automatic sanitizer distributors throughout
• Sanitizing fogger used nightly in public spaces
• High-contact areas cleaned every 30 mins
Accommodations
• All housekeeping staff wear gloves
• Sanitizing fogger used between guests
• Linens are changed daily
• High-contact areas are meticulously cleaned daily
• Housekeeping carts are sanitized frequently
Dining
• All food handled with most hygienic practices
• Every table disinfected fully between guests
• Digital menus are now available
• Contactless grocery delivery is available
• All restaurants offer take-away service
Whenever you're ready, we can't wait to welcome you back so you can enjoy the best of paradise, knowing every precaution has been taken to protect your stay.