Lounging on the terrace. Strolling through the jungle. Soaking up the sun poolside. It's the season for savoring all things outdoors. Just ask Brooke Shields!
Vacation offers many pleasures, but one of the amazing perks of paradise is spending much of your time enjoying the exquisite weather and the breathtaking scenery simply by being outside. And at any Vidanta Resort, there are a whole host of ways to get the most out of the stunning setting, all while still embracing the restful, laid-back way of life that you've been waiting all year to luxuriate in!
And since we recently had her staying with us, we figured you might be curious about how fellow Vidanta vacationer Brooke Shields spends her days unwinding in paradise. So, we're giving you a sneak peek at how she whiles away her hours so you can do the same during your next trip!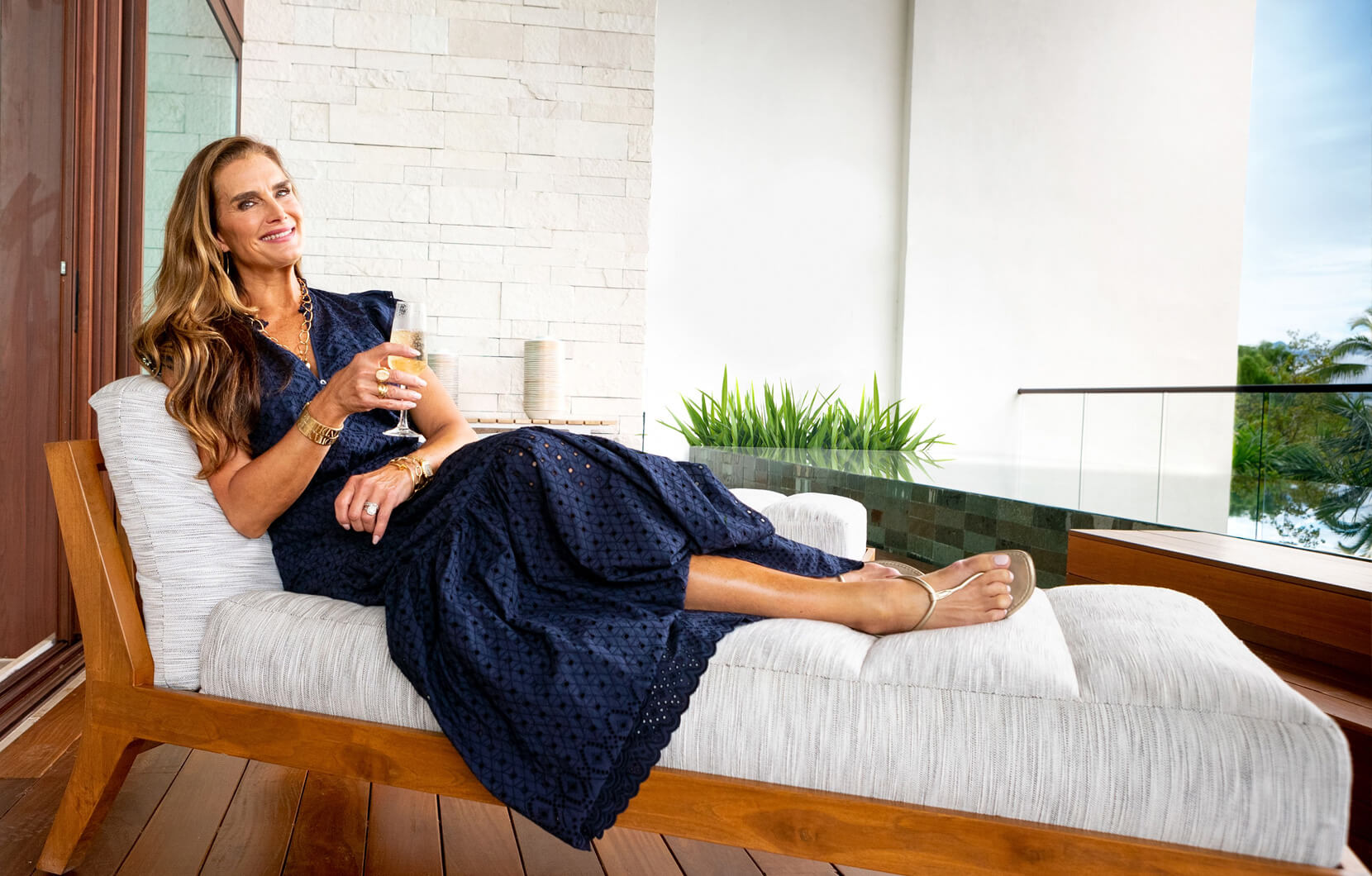 Quality Time on the Terrace
The easiest way to enjoy all the comfort of your private accommodations while letting the sunshine in is to simply kick back on the terrace. It's the perfect place for a morning cup of coffee or afternoon playtime with the family.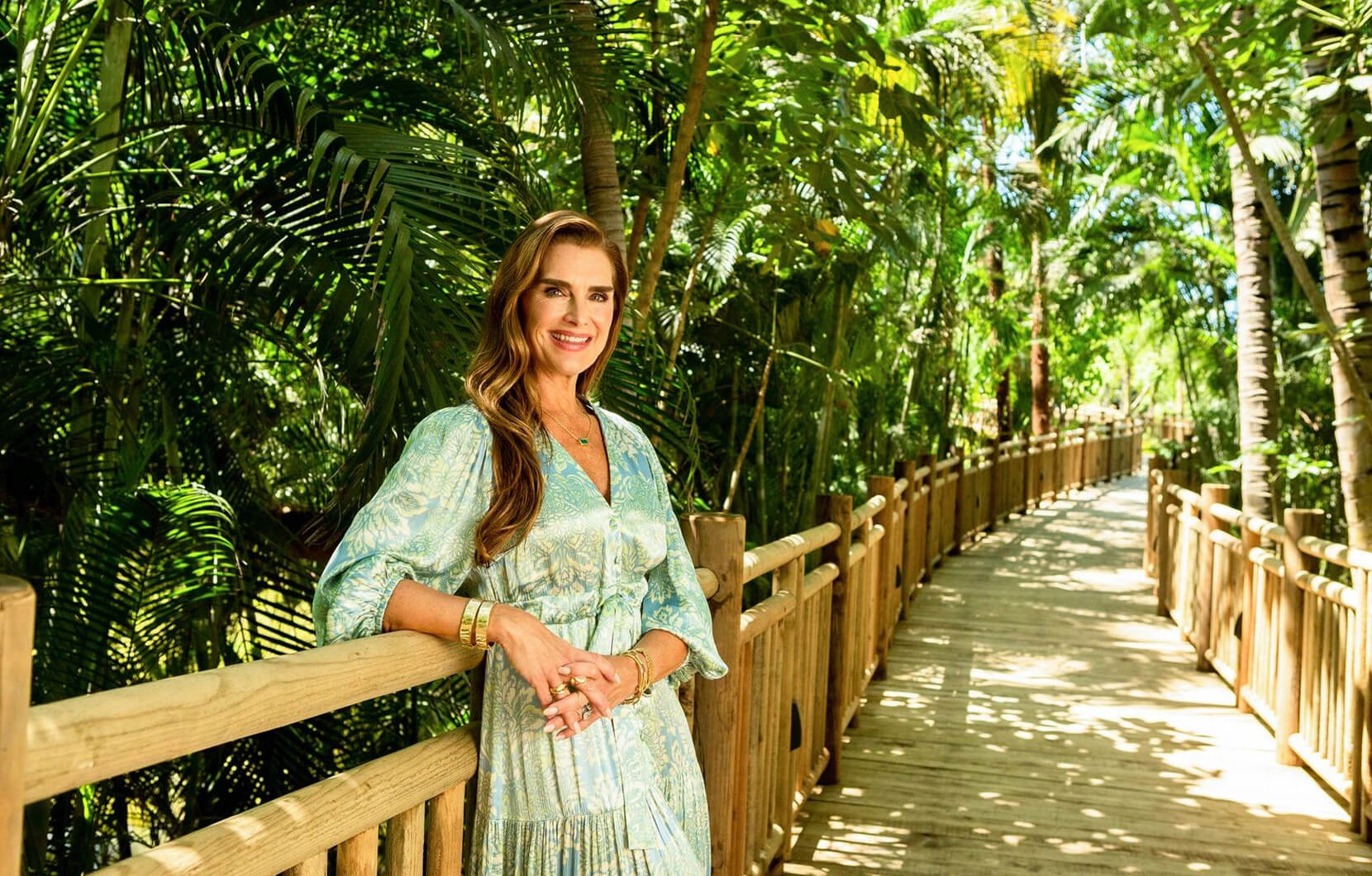 Nature Walks
Many of the Vidanta Resorts are known for offering palafitos, or wooden pathways, that wind through the destination for a scenic route to wherever you're going. Make sure you keep an eye open for local flora and fauna along the way!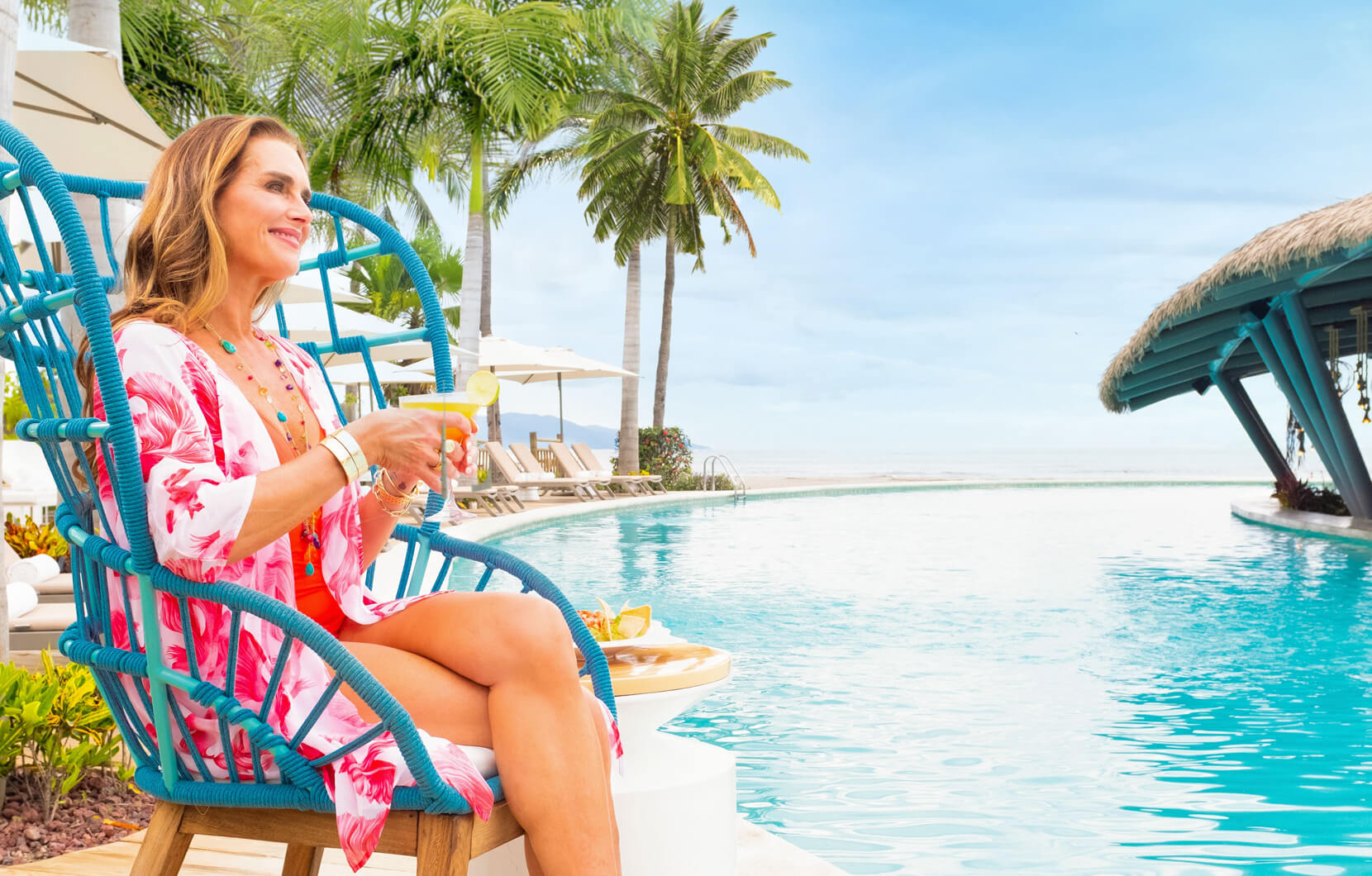 Cocktails by the Pool
What says "I'm on vacation!" more than finding a choice spot at your favorite pool and settling in with a tropical drink and amazing book? It's a recipe for pure bliss!
For more about Brooke Shield's time at Vidanta, check out this video!