One of your favorite paradises has been completely transformed! Vidanta Nuevo Vallarta has an all-new beachfront and your summer won't be complete until you see it for yourself.
Pool lovers, beach fans, outdoor enthusiasts, gourmet diners, and everyone who can't get enough of lazy lounge days, it's time to take note: Beachland is here! As Vidanta Nuevo Vallarta's newest addition, this sprawling attraction stretches along the resort's entire shoreline and includes a wide variety of features just waiting for you to explore. But if you can't wait to find out more, here's a quick sneak peek at all this new haute haven offers.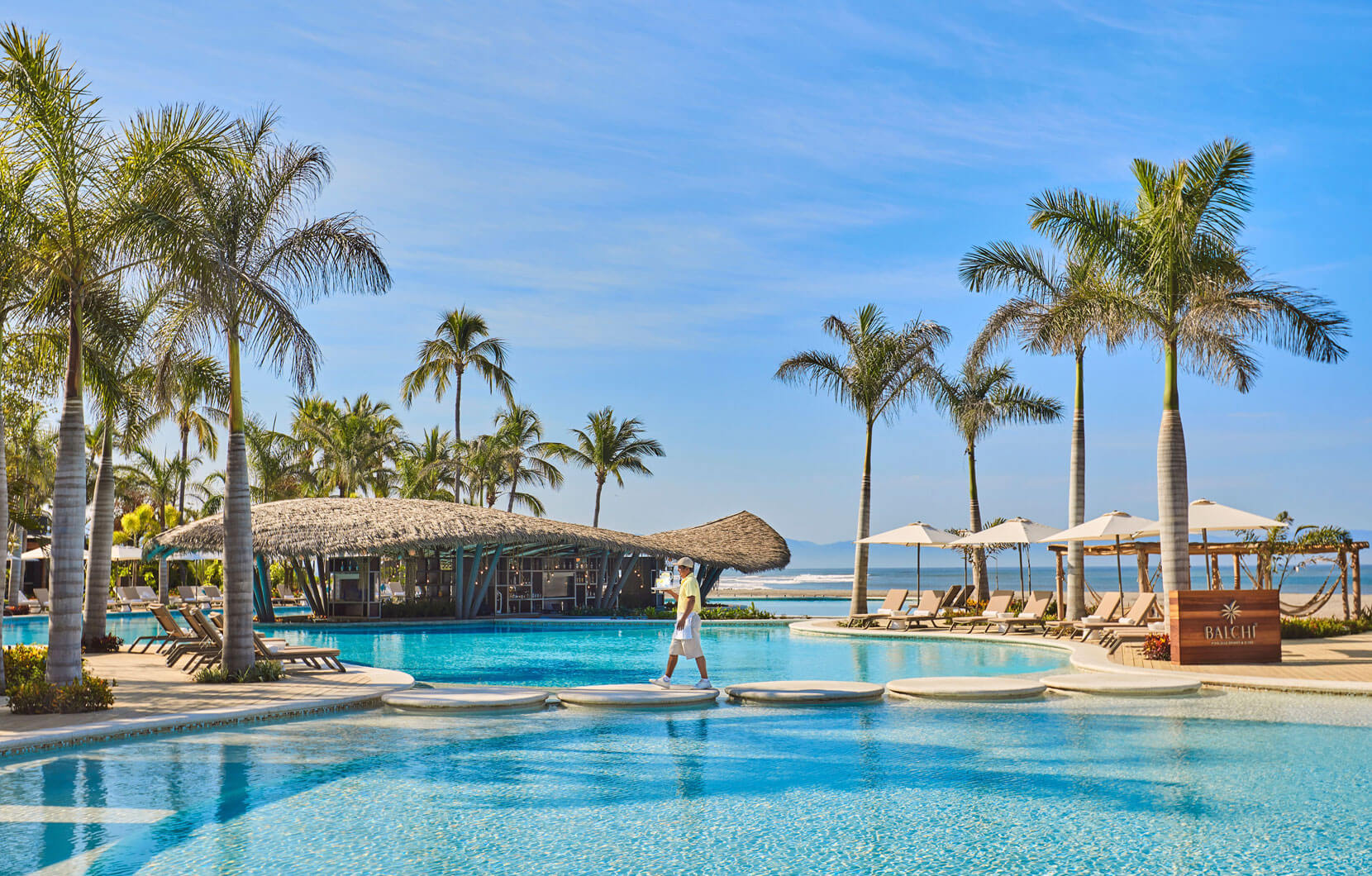 THE MAIN POOL
If you like your pools to come with a side of spectacular views, this brand-new one is for you! Available to all guests, the Main Pool is also home to Vidanta's largest pool bar yet.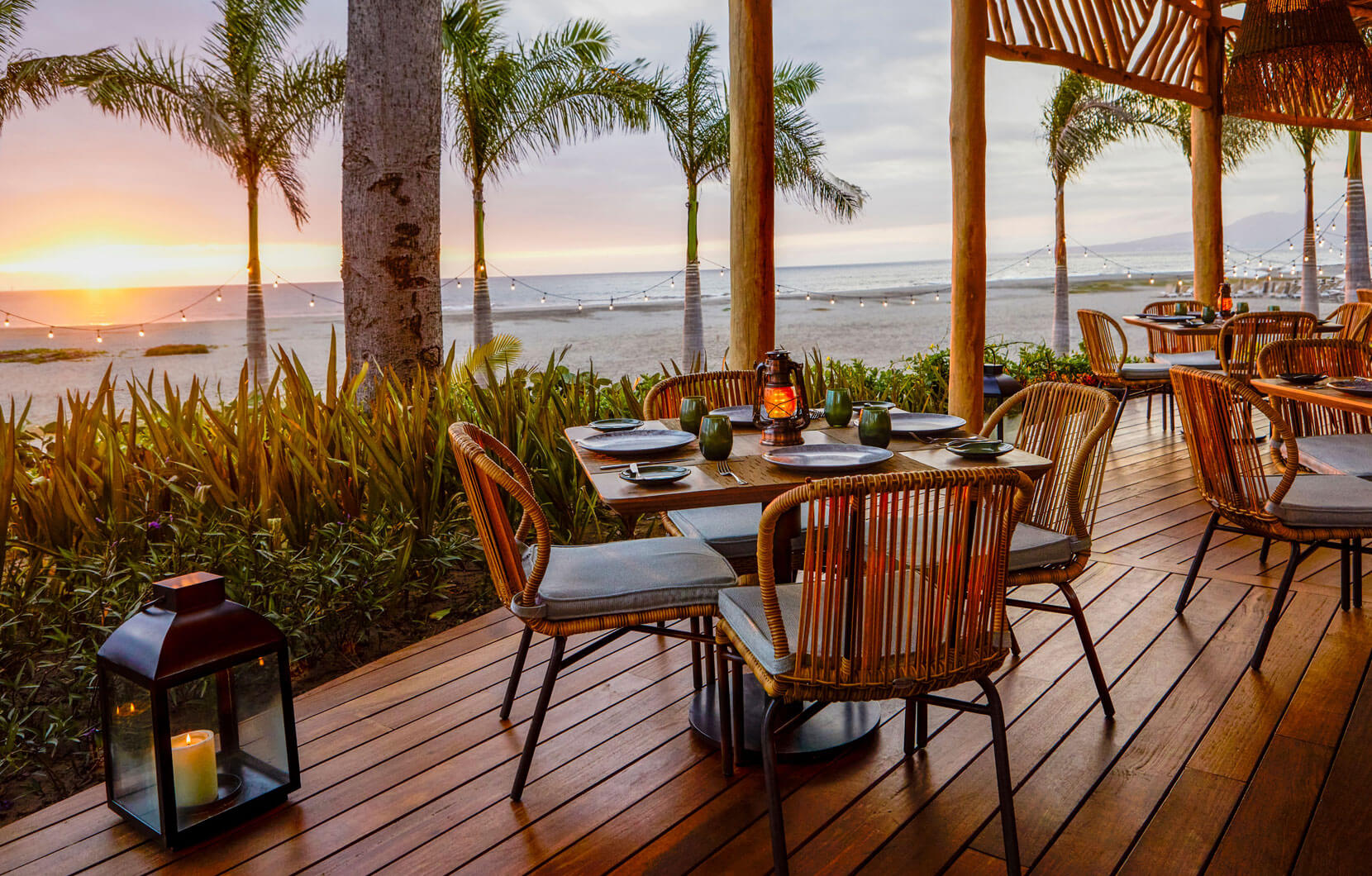 RESTAURANTS
For seafood at sunset, there's simply no better choice than Puerto Manjar, the gorgeous new alfresco restaurant with unparalleled views. Or visit Balché, located at the Main Pool, for cool cocktails and hot bites.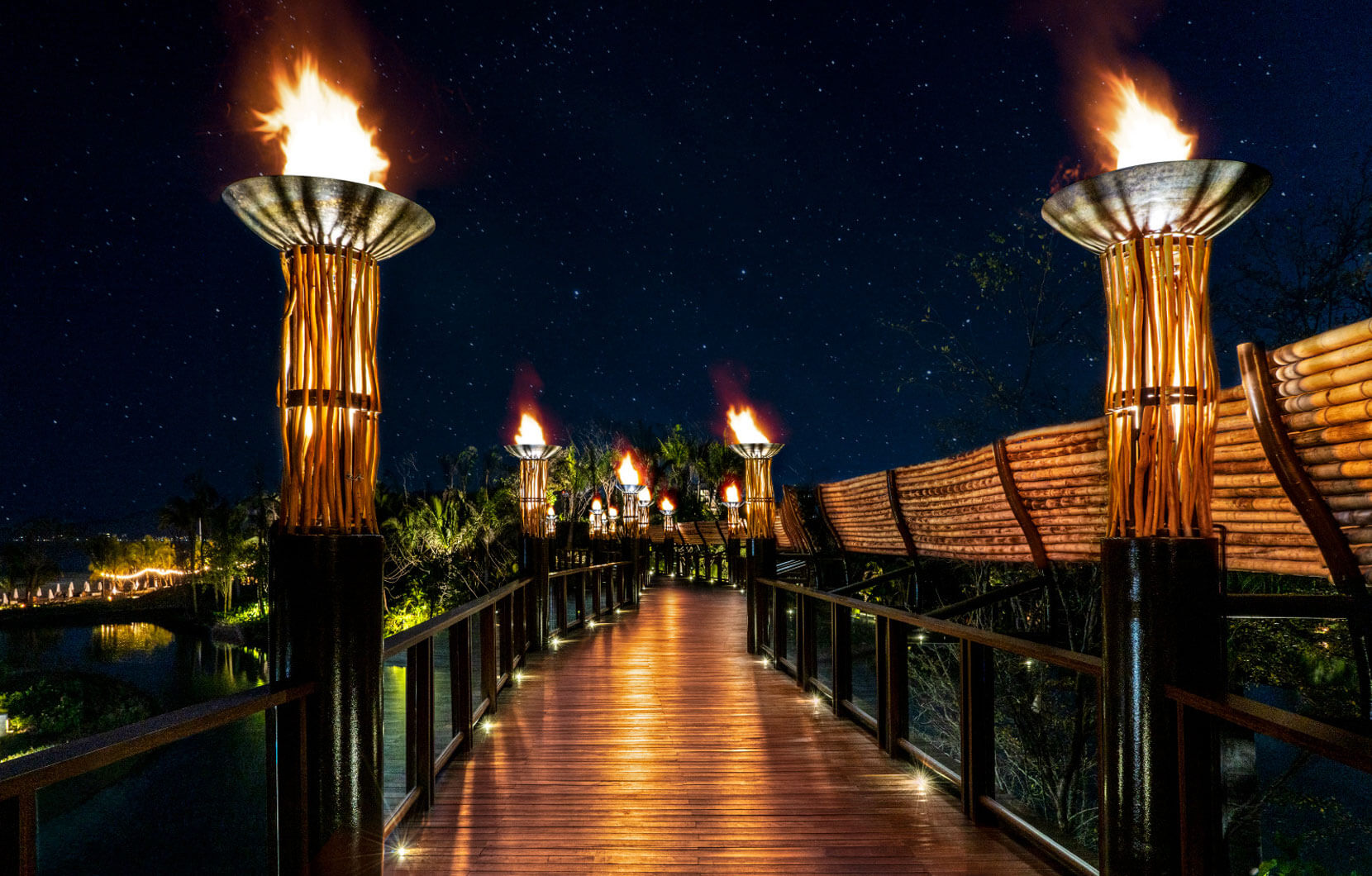 THE FIRE BRIDGE
There is no other way to describe this new spot overlooking the beach than awe-inspiring. Don't miss the sunset ceremony, when the torches of this bridge are lit in spectacular fashion.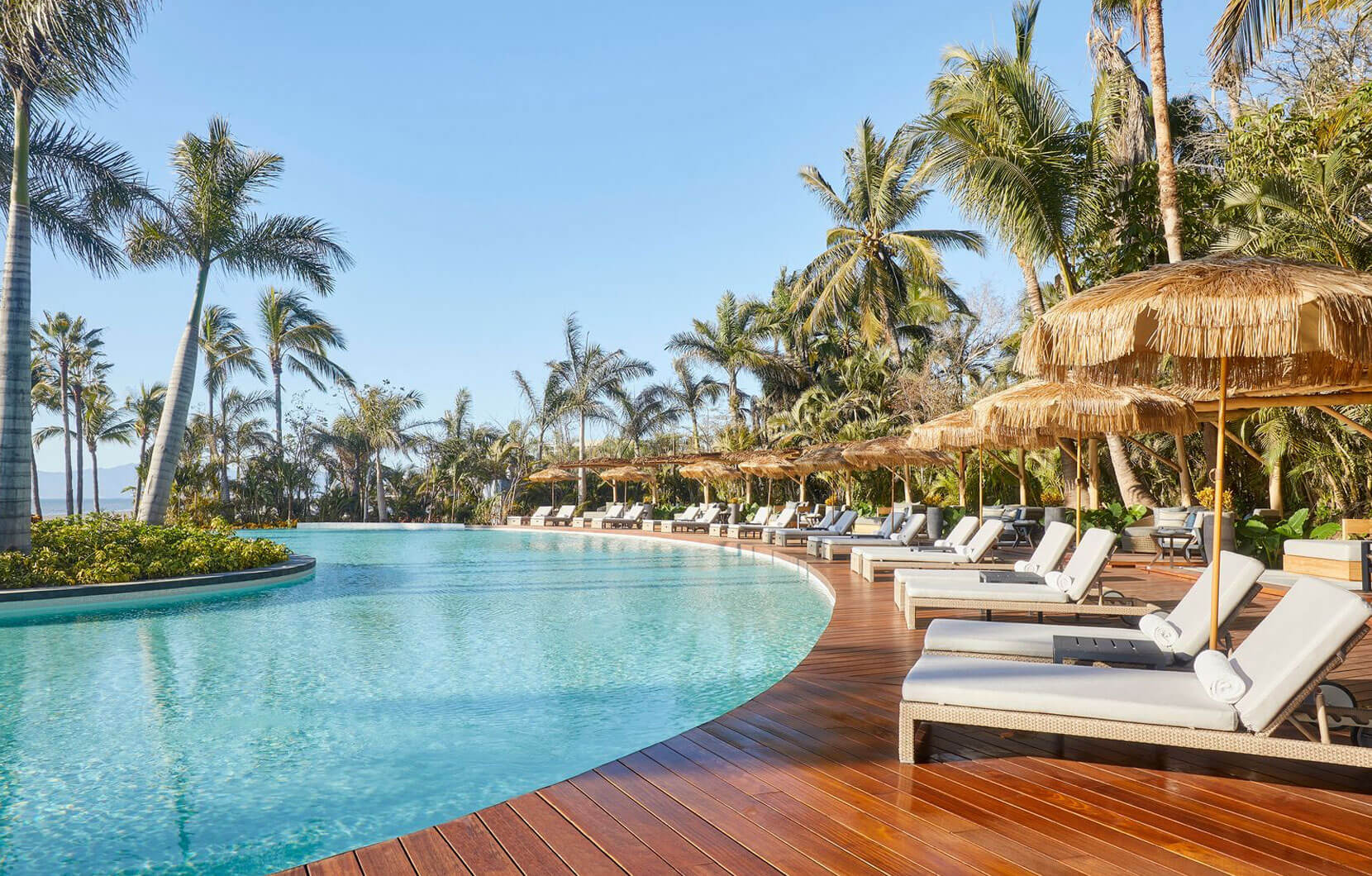 THE ESTATES POOL & LOUNGE
Guests of The Estates can spend their day sunning at this stunning new pool with infinity edge for their exclusive enjoyment. Or they can head to the dedicated The Estates lounge on the beach for stylish relaxation.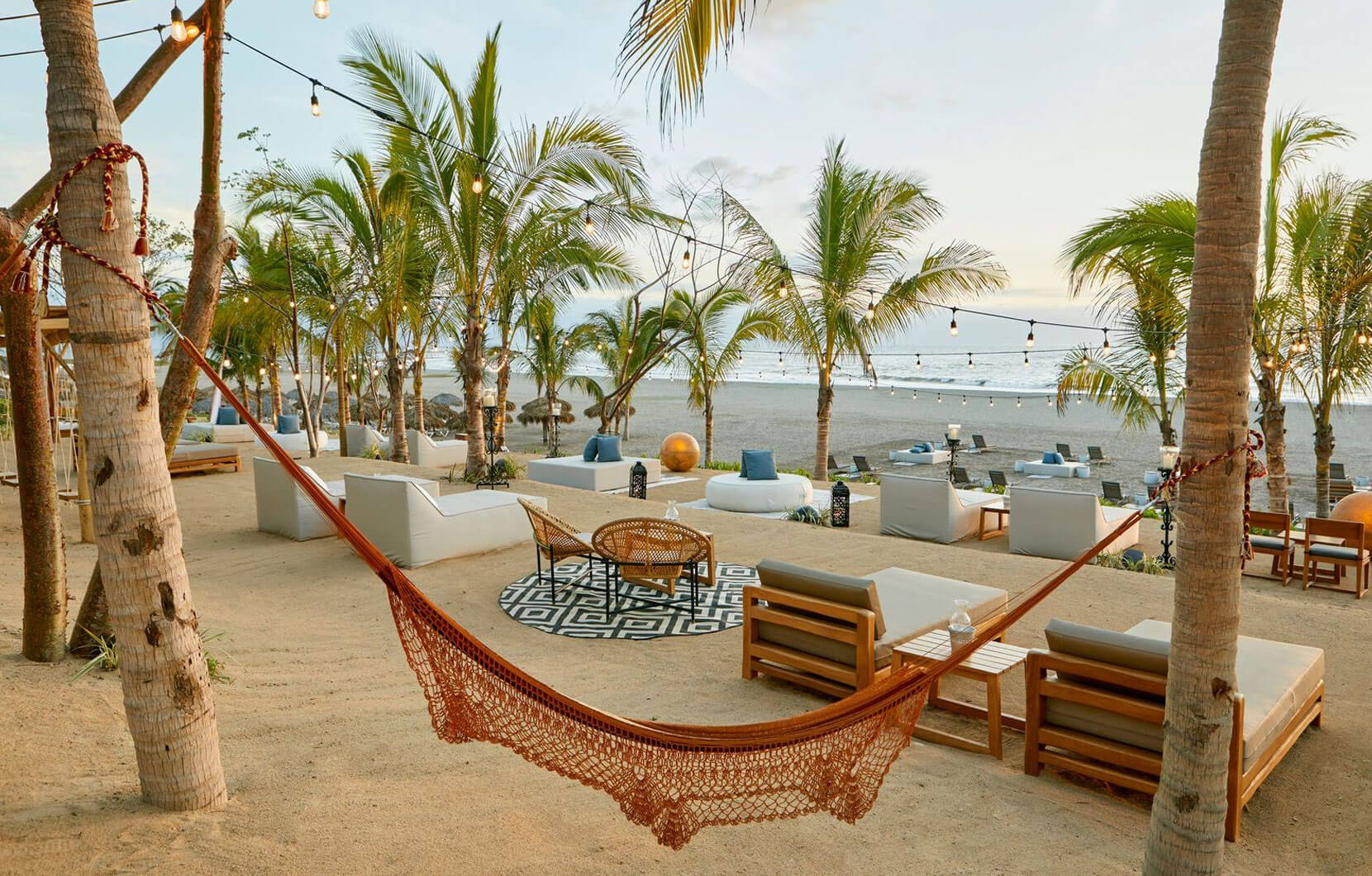 SALUM
This charm-filled outcropping food carts and counters overlooking a breezy, bohemian stretch of shore is the perfect place to spend your evening hours, kicking back in a lounge bed under the twinkle lights and shining stars.
Come experience the all-new luxury of Beachland for yourself! Call 1-800-292-9446 to book your stay today.