Your happiness means so much to us here at Vidanta that we didn't just take your vacation to the next level—we took it sky high! Introducing the SkyDream Parks Gondola, now open at Vidanta Nuevo Vallarta.
Upon arriving at the sprawling haven of up-scale luxury that is Vidanta Nuevo Vallarta, it's impossible to not immediately notice one of the resort's newest and most astounding updates.
The SkyDream Parks Gondola opened at the beginning of 2021 and now you can see its cabins soaring through the air, day in and day out. Excited to learn more about this amazing new addition? Here's a host of fun and surprising details about this marvel of modern transportation.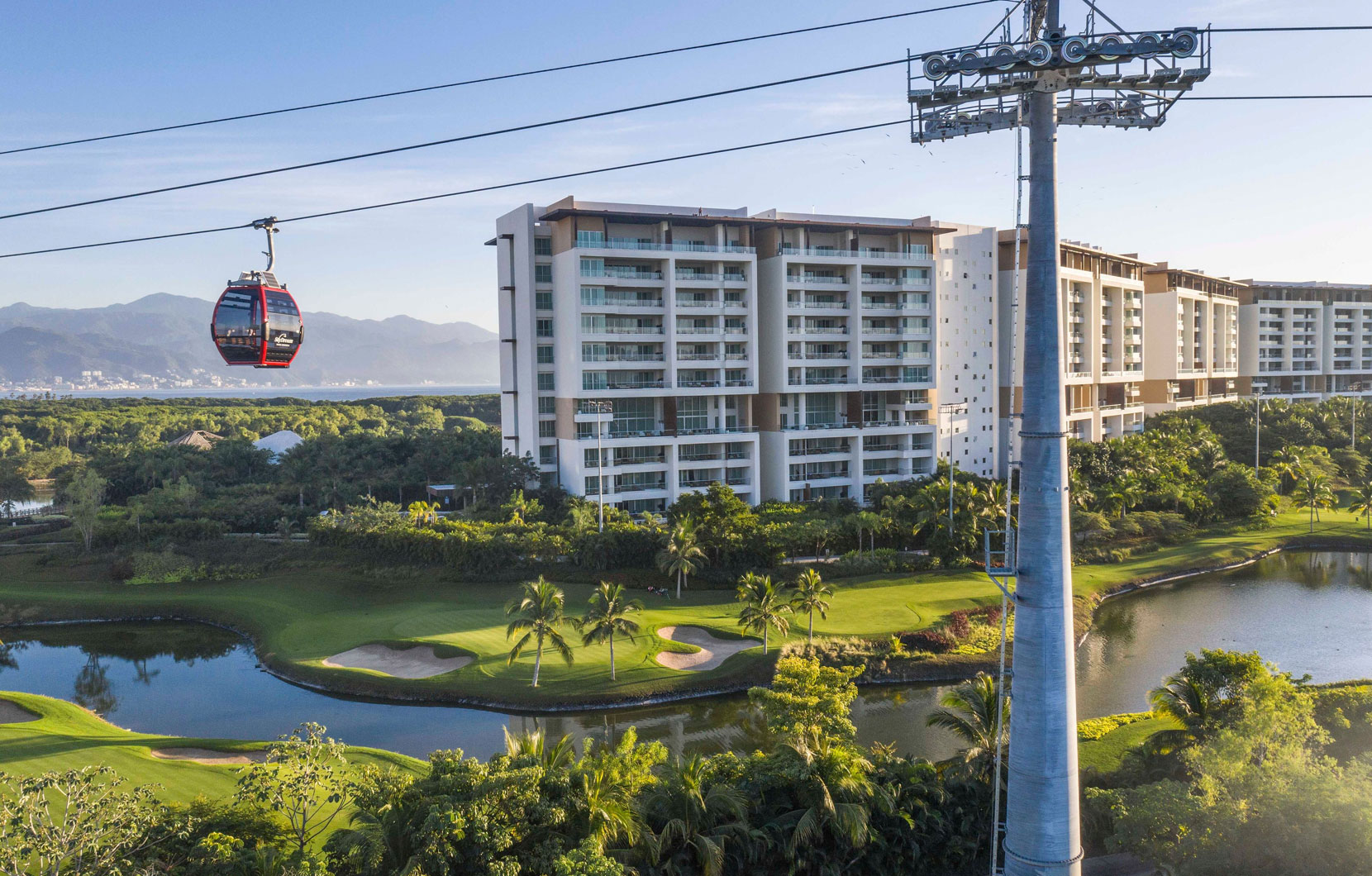 1. The SkyDream is the world's first aerial gondola at a beach resort.
2. It's designed to connect the resort to the upcoming VidantaWorld, a series of Dream Parks coming to Vidanta Nuevo Vallarta.
3. The SkyDream runs on a 4-mile loop that includes 5 stops—3 at Vidanta Nuevo Vallarta and 2 at the forthcoming VidantaWorld.
4. It can soar up to 160 feet high and move as fast as 16 feet per second.
5. SkyDream features state-of-the-art Austrian engineering by Doppelmayr, the world's leading producer of aerial gondolas.
6. The SkyDream at Vidanta Nuevo Vallarta won't be the only one at a Vidanta resort! There's one currently being built at Vidanta Riviera Maya, too!
Check out this page to learn more about SkyDream!