Valentine's Day is nearing, and love is in the air!
Of course, here at Vidanta we believe there's no better place to celebrate your love during this holiday—or any day—than paradise! When it comes to treating your loved one to a luxurious romantic experience, we have you covered. And, even if you are not joining us in paradise for this Valentine's Day, we have some great ideas for how to make the day special for your paramour at home.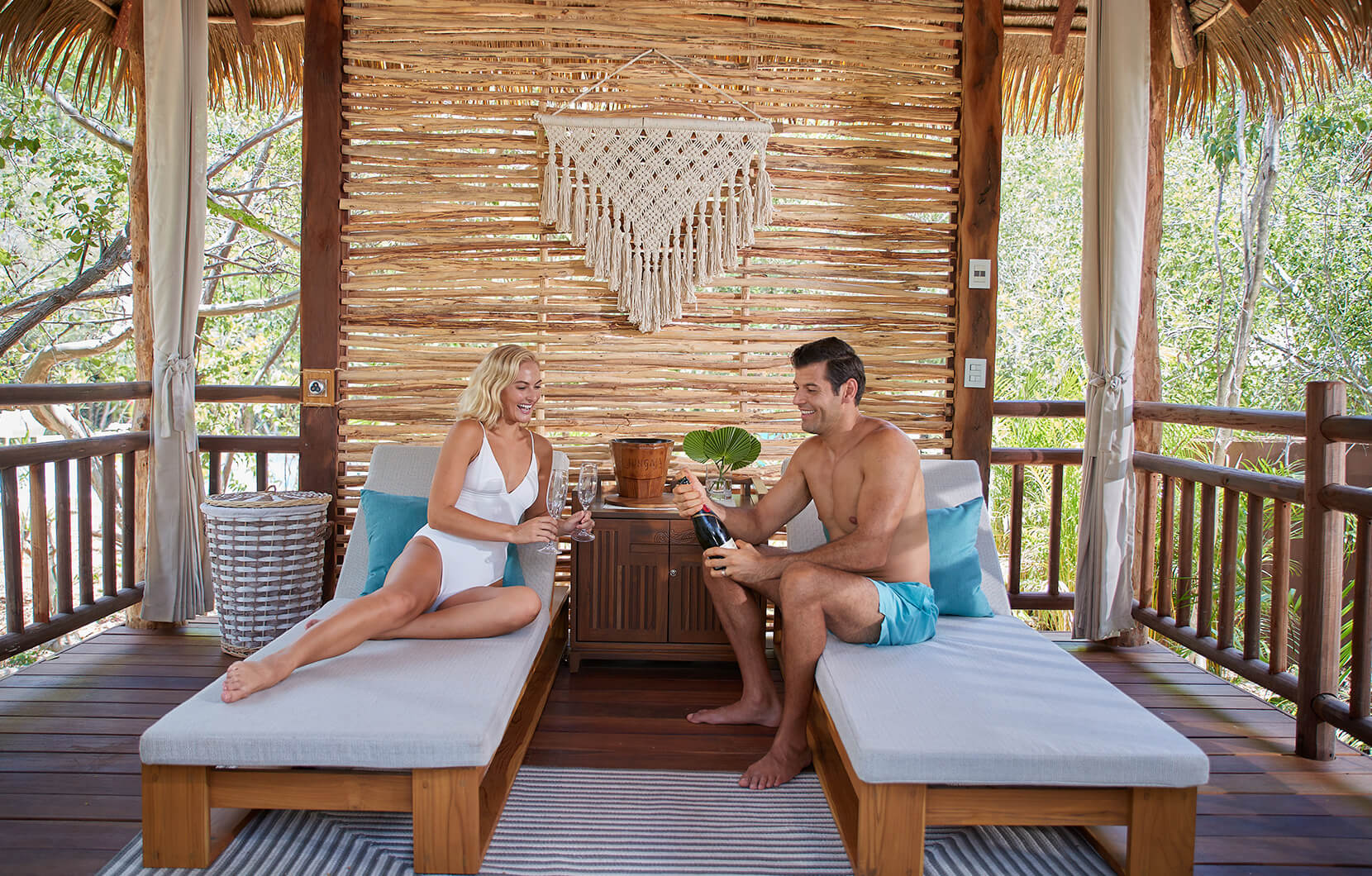 1. Enjoy an unforgettable day with a couple's massage at Spatium or Brio.
Imagine soothing music, relaxing aromas, and an overall feel-good sensation while accompanied by your Valentine. During a massage, the body releases oxytocin, better known for producing warm and fuzzy feelings inside us. You can enjoy increased happiness and calmness when you experience any of our fantastic spa treatments. It's the perfect way to share quality time with your significant other while encouraging reconnection and intimacy.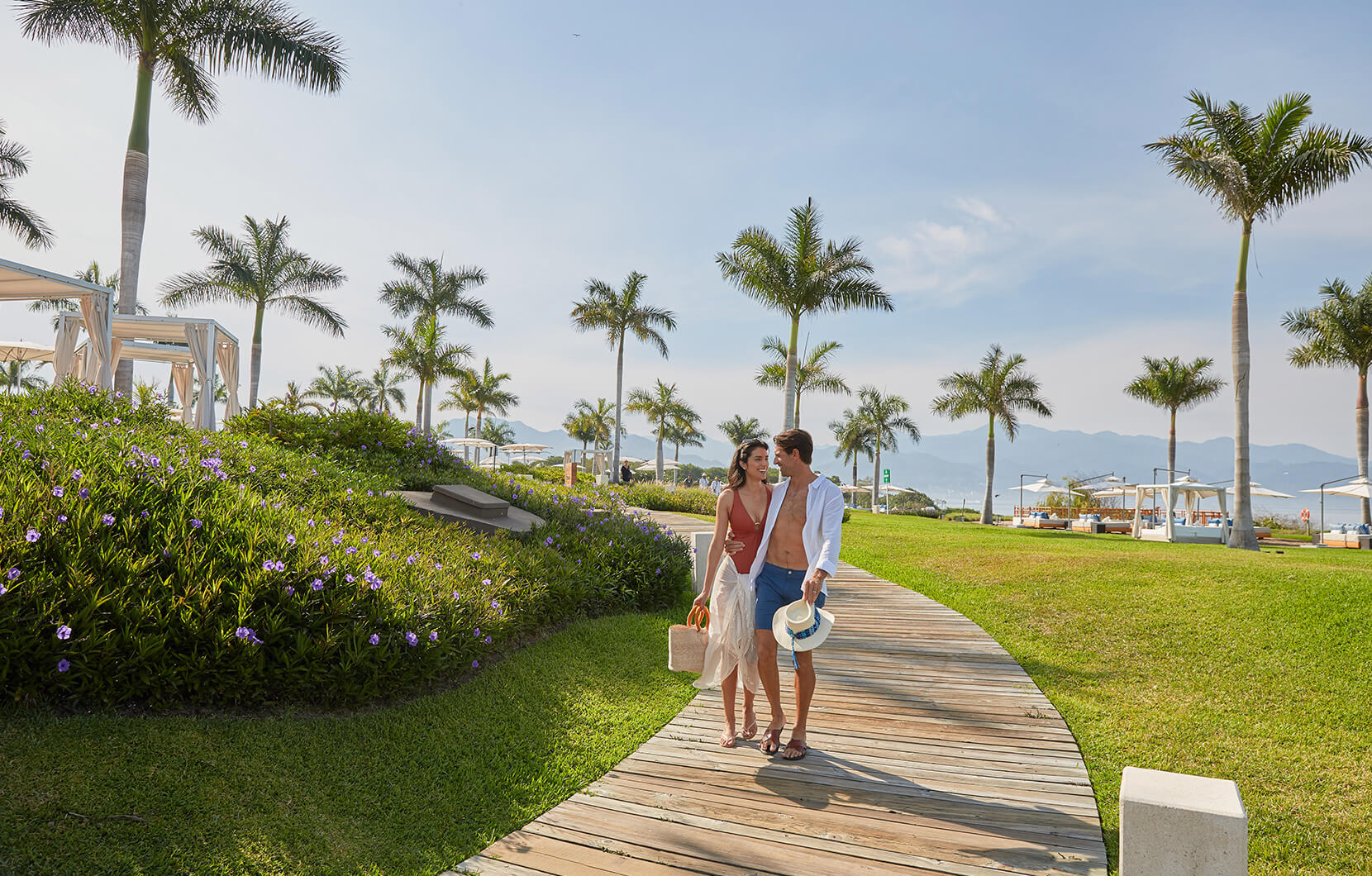 2. Find a memorable gift to show your love and appreciation.
Surprise your Valentine with the perfect present to celebrate your love!
Shopping at any Vidanta Resort is entering a world of unique luxury. Choose from designer clothing, fine jewelry, and stunning locally crafted art to gift a piece of Mexico. And, if your beloved is a golfer, you can select from an array of accessories and top-of-the-line equipment to help perfect their game at the Pro-Shop.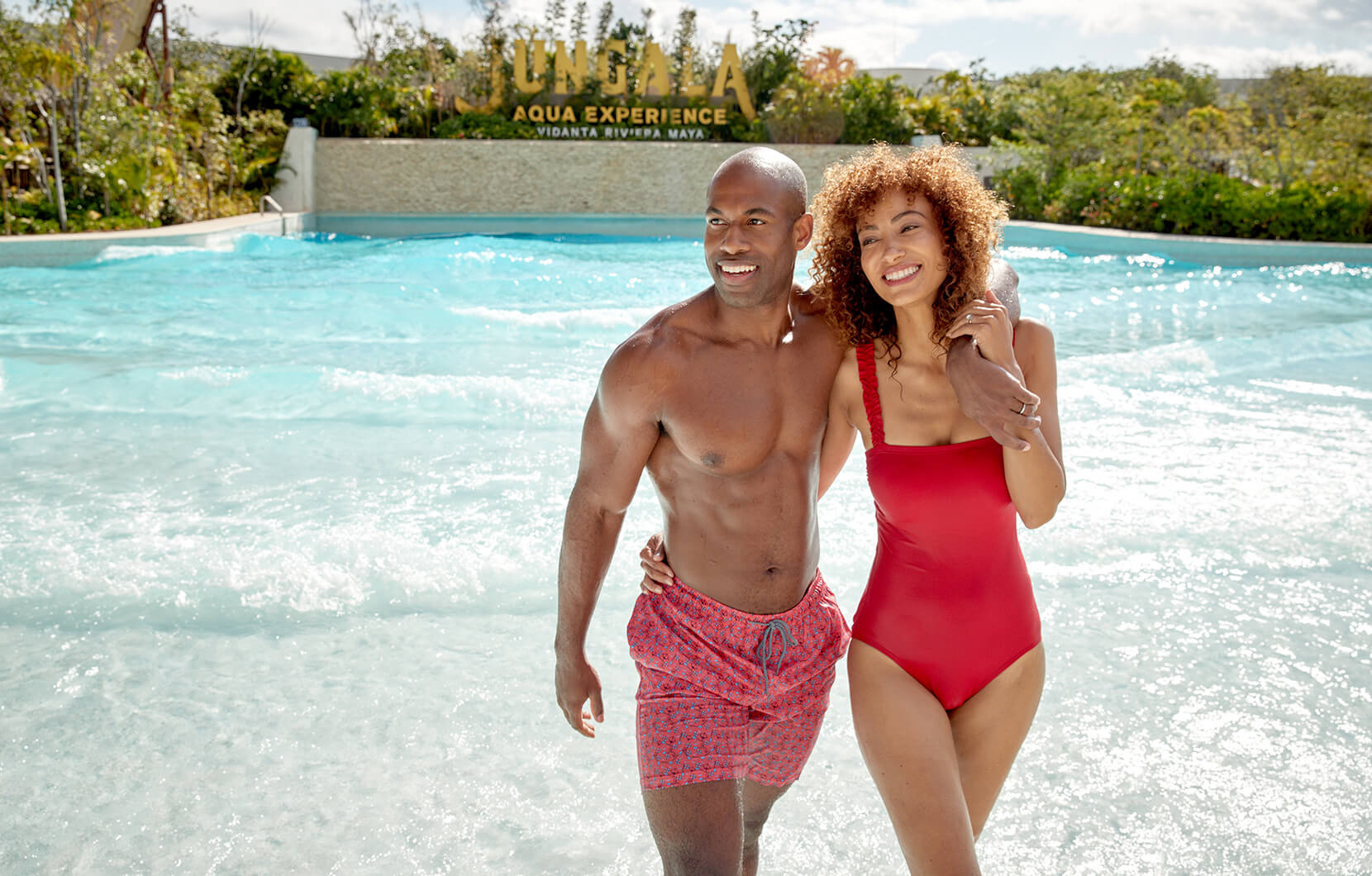 3. Make time stand still with a commemorative photograph.
Capturing a beautiful moment through photography is the ideal way to honor your great love story and create a gorgeous keepsake for the future. The Vidanta Resorts have incredible settings for a photo shoot session, with breathtaking sunsets at the beach, luscious greenery, and nature-immersed palafitos.
And at Vidanta Riviera Maya, you can rely on Memory Keeper to help with this endeavor. This on-resort professional photo service can take your pictures in front of prime backdrops like Jungala or JOYÀ, creating a perfectly composed photo of you and your love in paradise.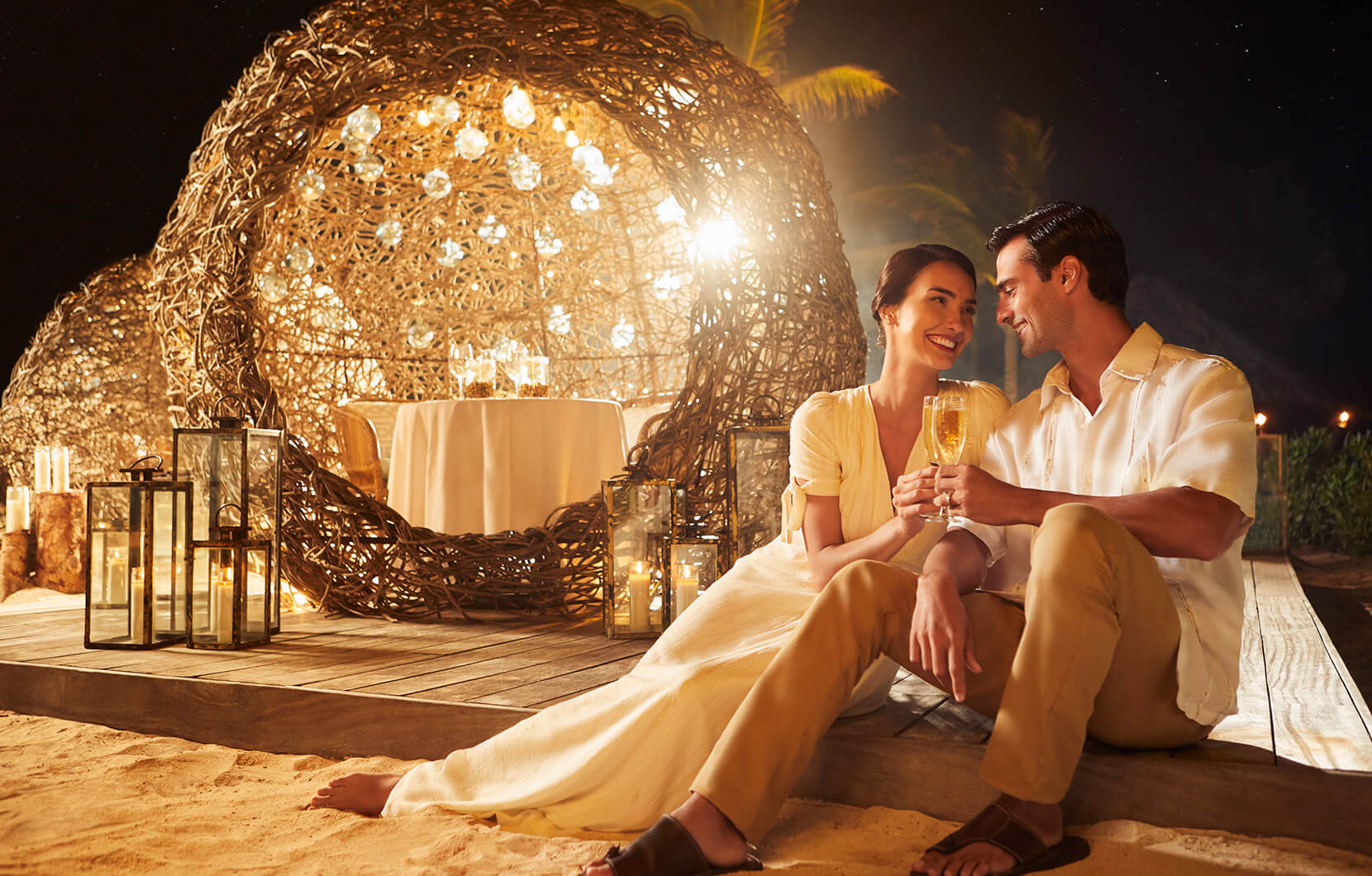 4. Take dining out to new heights with a Cena Romántica.
A Valentine's dinner for two creates the perfect atmosphere to rekindle your love and indulge in meaningful time spent together. Our Cena Romántica is the ultimate romantic, custom-created experience. This event is tailored just for you to include a unique private outdoor dinner, usually by the beach, with exquisite decor, for an unforgettable night.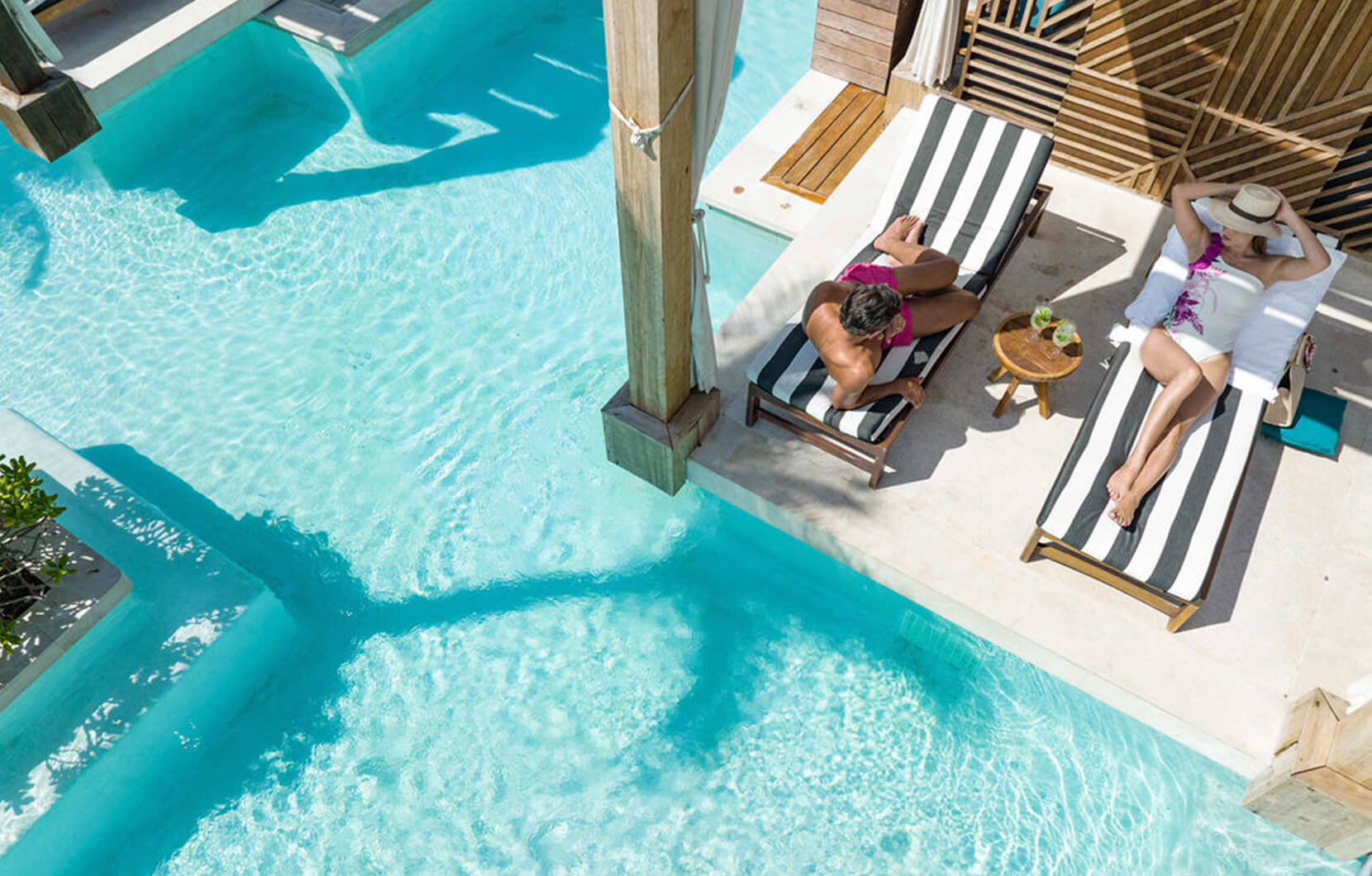 5. Finish the day cheersing to bliss.
Mark the end of this special day by raising a glass to your Valentine.
At Vidanta, we are experts in mixology and can create a fantastic, flavorful concoction that reflects your tastes. Similarly, each lounge has a unique character, ambiance, and excellent service to offer a suburb background so you and your significant other can focus on each other and drink to your future together. Cheers!
Feeling inspired to sweep your love off their feet this Valentine's Day? Call 1-800-292-9446 to book your romantic getaway and surprise your special someone!