Just like many of our guests, the humpback whale prefers to visit Vallarta in winter.
Though humpback whales can be found in all major oceans, from mid-December to March a large swath of the humpback population migrates from the West Coast of Canada, down along the US, past Baja California, to the warm Pacific waters bordering Mexico. The Bandares Bay offers a particularly ideal spot for the whales, who make the journey in order to mate or give birth to their young, also known as calves. During this season, they can frequently be seen gathering in the relatively calm bay, which protects them from the elements and the volatile waters of the open ocean.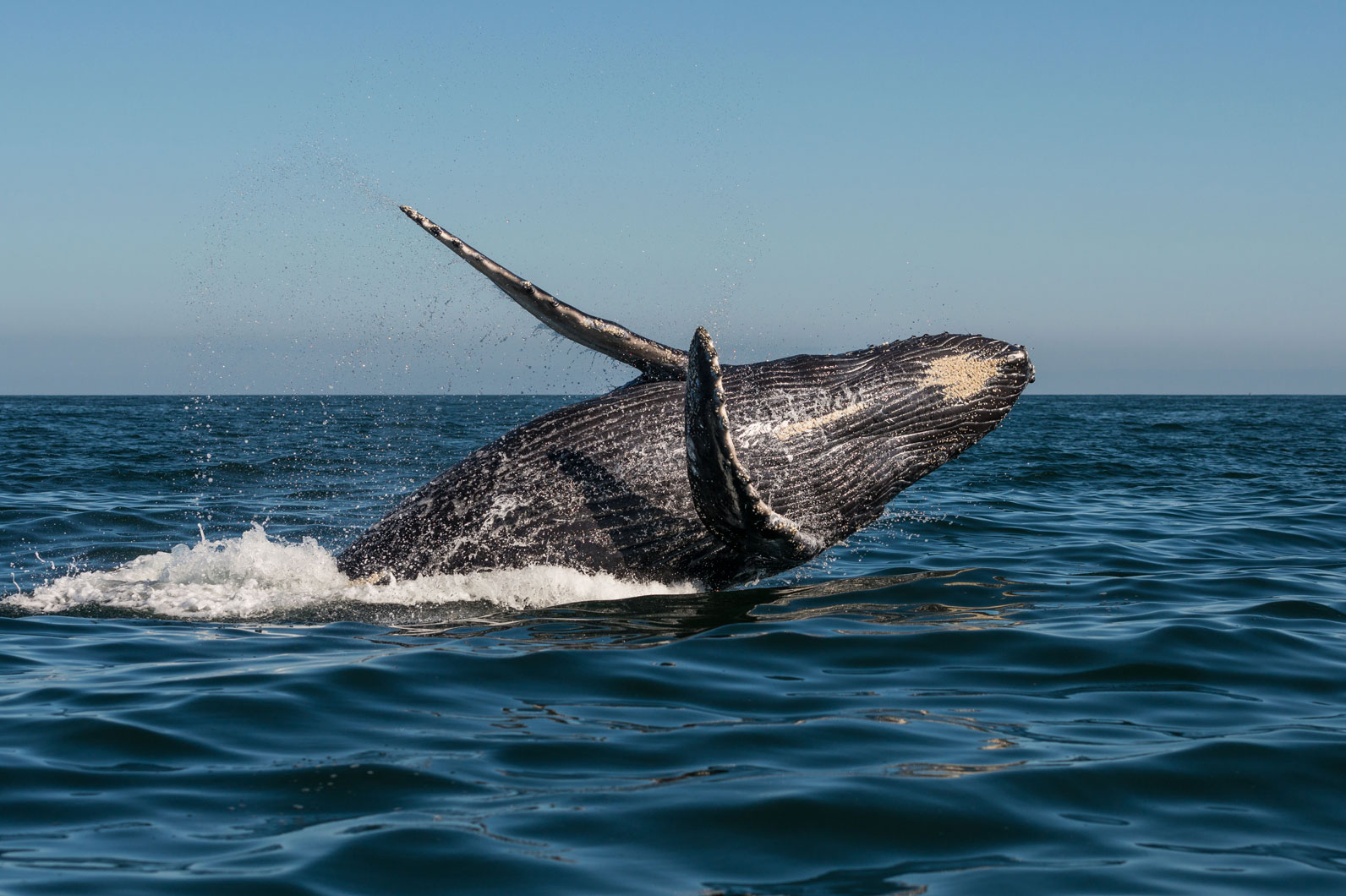 In the Vallarta region, the presence of the humpbacks every winter is a much celebrated and honored event. Many visitors and locals alike enjoy boat tours that offer a better view of the whales while still affording them a respectful distance, though sometimes you can see humpbacks jumping in the bay from the shoreline. And this year, Vidanta Nuevo Vallarta's Executive Pastry Chef Fidel Baeza decided to recognize the return of the humpbacks in a very special way that only he and his incredibly talented team could create.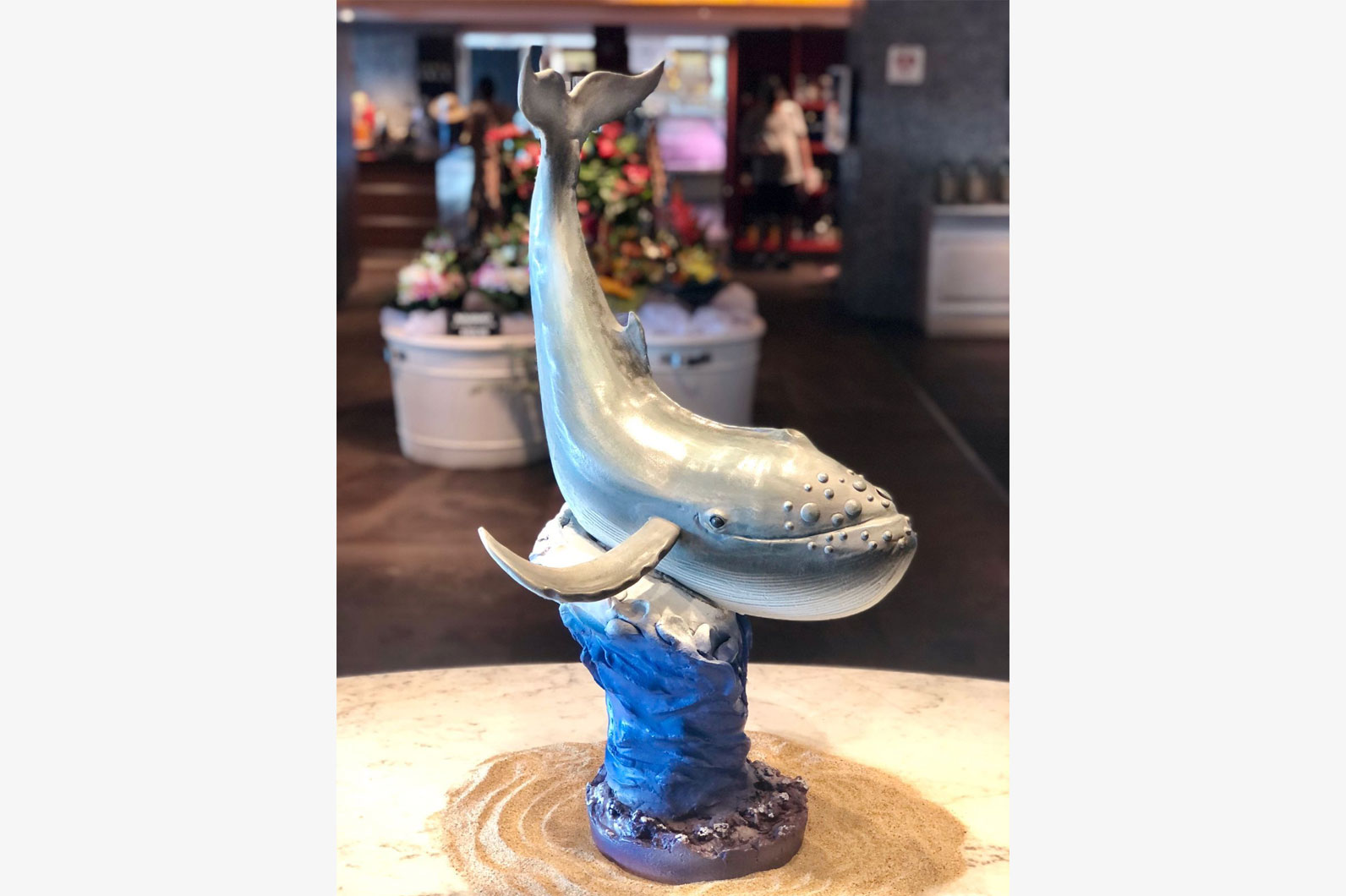 Sculpted completely by hand, this whale and the wave that supports it were painstakingly crafted of dark chocolate. The entire piece took 32 hours of work to create—including tempuring, carving, assembling, sanding, and painting! Chef Fidel says that he was moved by the fact that the humpbacks choose the Bay of Banderas as the safe and sacred place to birth their young and felt inspired to create this beautiful piece in their honor. The sculpture stands 3 feet tall, weighs over 30 lbs, and is currently on display in the Mercado Gourmet in La Plaza at Vidanta Nuevo Vallarta.
If your visit brings you to Vidanta Nuevo Vallarta this winter, make sure you visit the stunning humpback whale chocolate sculpture in La Plaza and see your concierge to learn more about viewing the whales during your stay.