Take just one step into The Grand Mayan at Vidanta Nuevo Vallarta and you will be stopped in your tracks by the looming giants that greet you. It's a welcome like no other in the world!
With its high ceilings, low lighting, and eight giant statues representing priests of the Mayan culture welcoming you with open arms, the entryway transports you to a world of infinite possibilities.
Established in central Mexico, Honduras, Guatemala, and Northern El Salvador more than 4,000 years ago, the Mayan civilization was characterized by the construction of huge pyramids, palaces, and art, mainly made with large stone blocks. It's this architecture that inspired the impressive priest sculptures that measure over 40 feet high and convey the majesty of this amazing Mesoamerican civilization.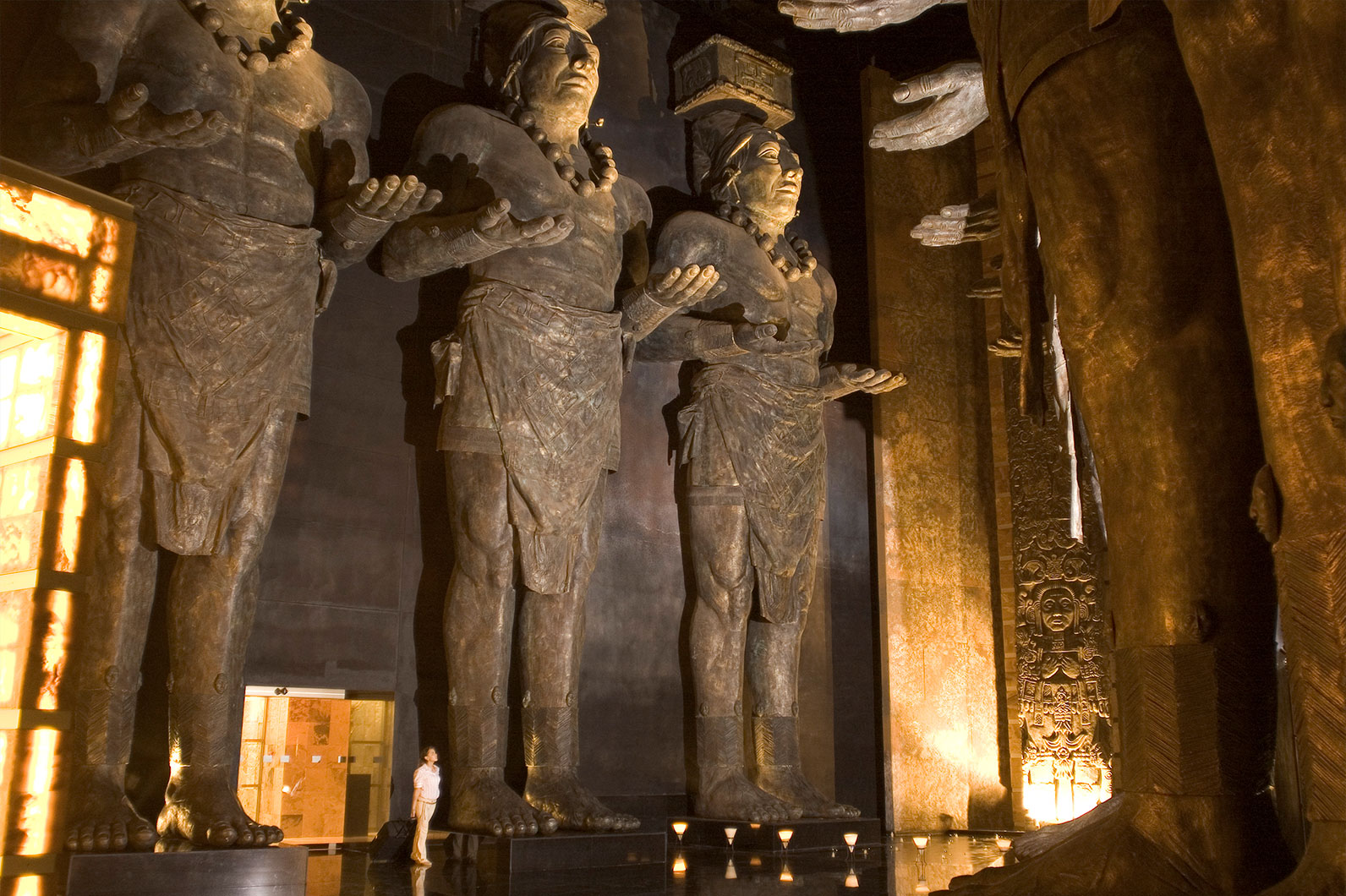 But what do these figures symbolize for the Mayans? The priests were instruments of the gods on earth—a link between deities and human beings, not just in charge of spreading religious enlightenment but cultural enlightenment too, such as medicine, astrology, writing, and more. And they also represent an embodiment of hospitality and graciousness, which is why they were built in this setting: to welcome guests to a sanctuary of their own.
This lobby was constructed to honor Mexico's rich and beautiful heritage in 2004 and is a must-see of any visit to Vidanta Nuevo Vallarta!