We strive to provide only high-quality products and amazing adventures at Vidanta.
As part of our constant effort to deliver our members the most extraordinary vacation experiences, we proudly announce our partnership with Flecha Azul Tequila to bring a product of exceptional quality and tradition to paradise.
Flecha Azul is an ultra-premium Mexican tequila crafted authentically in Tequila, Jalisco—150 miles from Vidanta Nuevo Vallarta. Jalisco, the birthplace of tequila and mariachis, is known for its unique geography and one-of-a-kind soil that produces the finest Blue Weber Agave in the world. For nearly 100 years, the distillery that is now Flecha Azul has been cultivating magnificent blue agave fields on the slopes of the Jalisco volcano.
Co-owned by golf pro Abraham Ancer, Aron Marquez—the CEO of Wildcat Oil Tools—and famed Hollywood actor Mark Wahlberg, Flecha Azul is one of the few Mexican-owned and genuinely operated brands. We recently welcomed all three to Vidanta Nuevo Vallarta, where they spent a little time on the Norman Signature Golf Course and then celebrated their round with some Flecha Azul.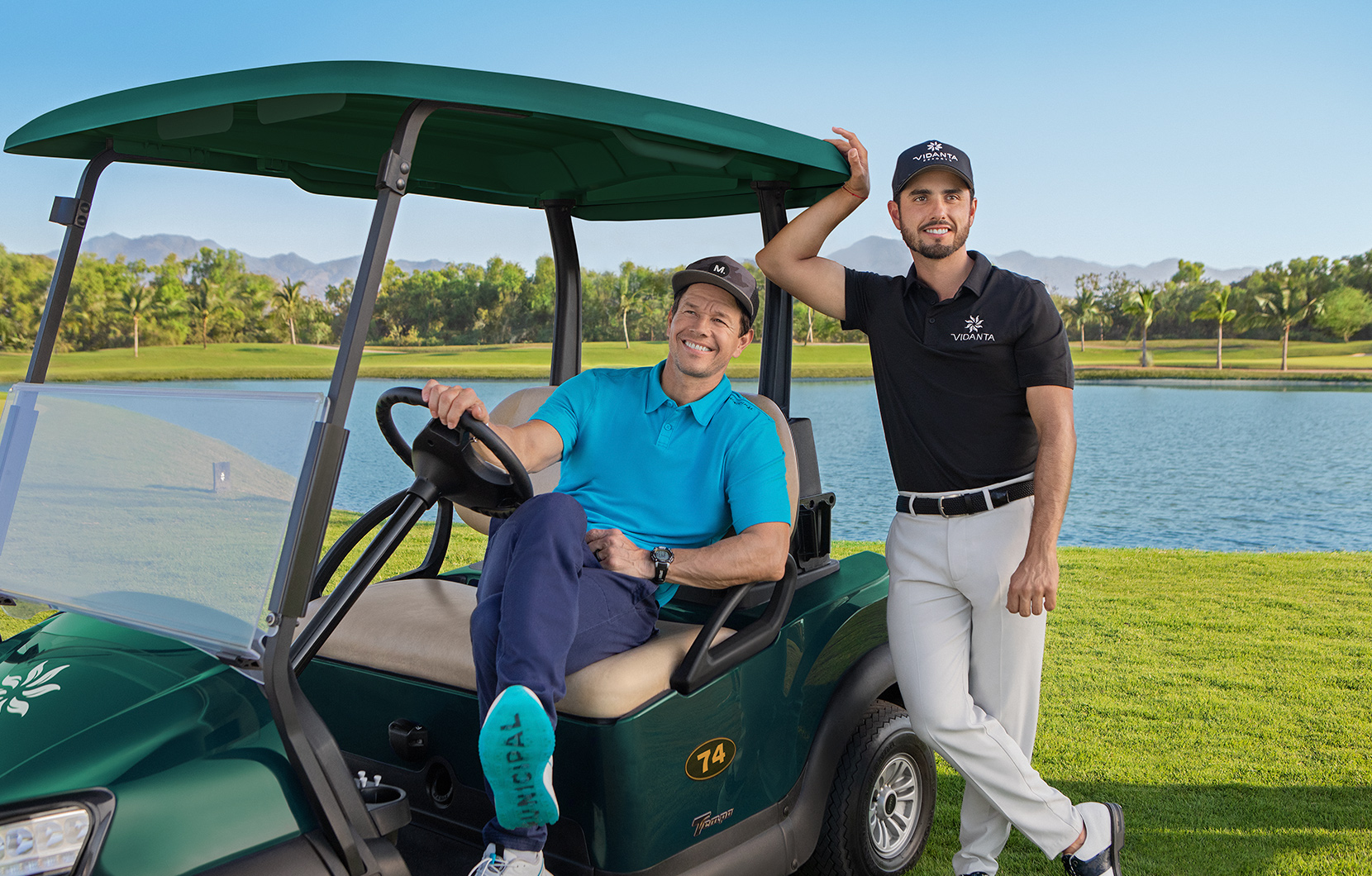 And now, we couldn't be more excited to feature a variety of Flecha Azul tequilas available at all the Vidanta Resorts. From special signature cocktails at your favorite resort restaurants to incredible pop-ups and events, be on the lookout for an extraordinary array of ways to enjoy Flecha Azul during your next stay.
Vidanta shares with Flecha Azul an unwavering dedication to exceptional quality. Each of the five kinds of tequila produced by Flecha Azul proves this commitment and will soon add savor to your vacation getaways. Here, we take you through the tasting notes of these disparate tequilas.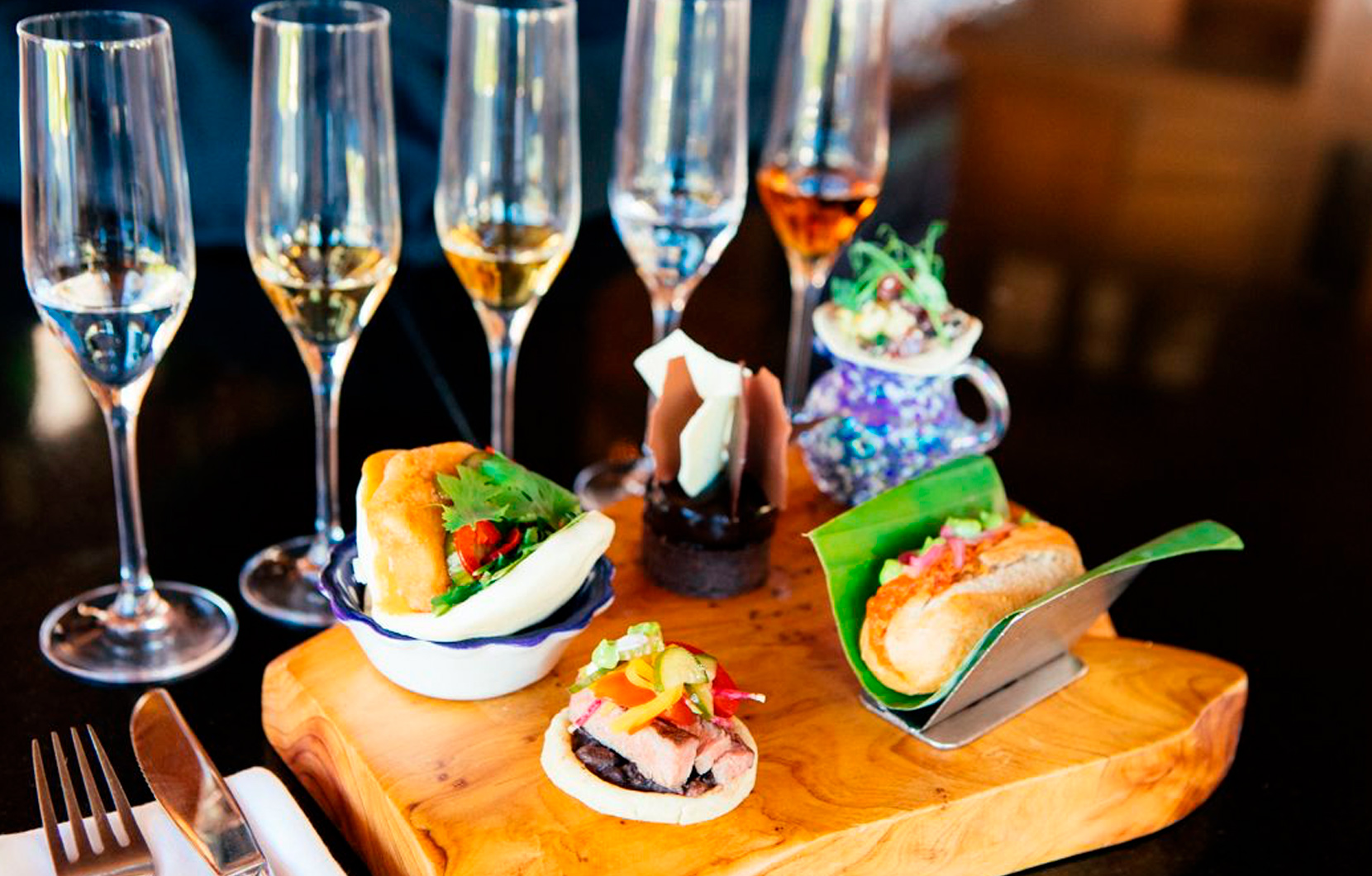 BLANCO
REST – Two months in stainless steel stills with copper coils tasting notes.
TASTING NOTES – Expressive spice and cooked agave give way to ripe fruit and honey-sweet floral notes.
REPOSADO
AGING – Six months in ex-Bourbon American oak barrels.
TASTING NOTES – Layering citrus and a gentle grassiness against praline, vanilla, sandalwood, and subtle baking spice.
AÑEJO
AGING – Eighteen months in ex-Bourbon American oak barrels.
TASTING NOTES – Expressive rich maple and caramel notes are tied with a lingering hint of black pepper.
CRISTALINO
AGING – Eighteen months in ex-Bourbon American oak barrels.
TASTING NOTES – Light and soft on the palate with balancing notes of vanilla and dark chocolate with a long, luxurious finish.
EXTRA AÑEJO
AGING – Thirty-six months in ex-Bourbon American oak barrels.
TASTING NOTES – It floods the senses with praline, roasted pineapple, and vanilla tempered with gently-extracted wood tannins for a balanced and complex finish.