Life looks better from a beach club!
Whether in the Pacific, the Caribbean, or the Sea of Cortez, Vidanta's sumptuous luxury extends all the way to the beach. There is simply no better place for fun, relaxation, and delicious dining while on vacation than where sun, sand, and sea meet.
Join us as we take you through a rundown of some of the best beachside spots and lounges, then pick your favorite for your next getaway.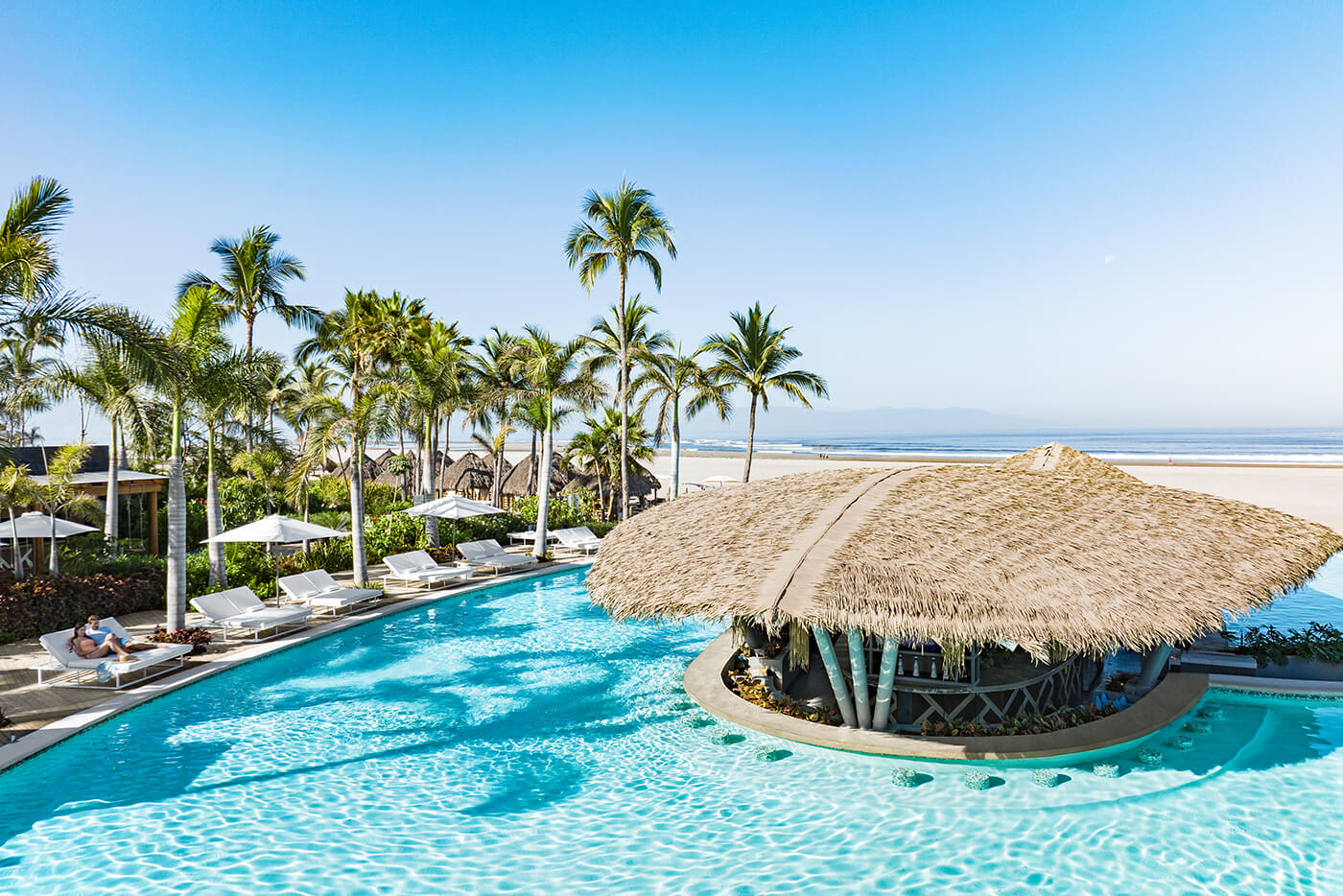 Beachland, Vidanta Nuevo Vallarta
Beachland offers a picturesque landscape along Vidanta Nuevo Vallarta's expansive beachfront filled with glistening pools, enticing restaurants, and authentic Mexican street dining.
• Delight in nonstop fun at the Main Pool, where you can enjoy Vidanta's biggest-ever swim-up bar.
• The Joy Squad has a center next to the Main Pool and hosts wonderful activities for the whole family.
• Balché, next to Beachland's Main Pool, offers poolside drinks and bites in a casual atmosphere.
• You'll find a variety of food trucks and snack stands, and breezy chic relaxation areas at Salum.
• Puerto Manjar has a large variety of seafood dishes in a breathtaking setting just above the beach.
---
The Beach Club, Vidanta Riviera Maya
The Beach Club is a high-end seaside lounge exclusively for Grand Luxxe and The Grand Bliss guests, showcasing a beautiful pool, gorgeous sun loungers, and incredible sea views. Here you can celebrate special occasions like birthdays with necessary fanfare or just cheer with a signature cocktail to a wonderful vacation.
---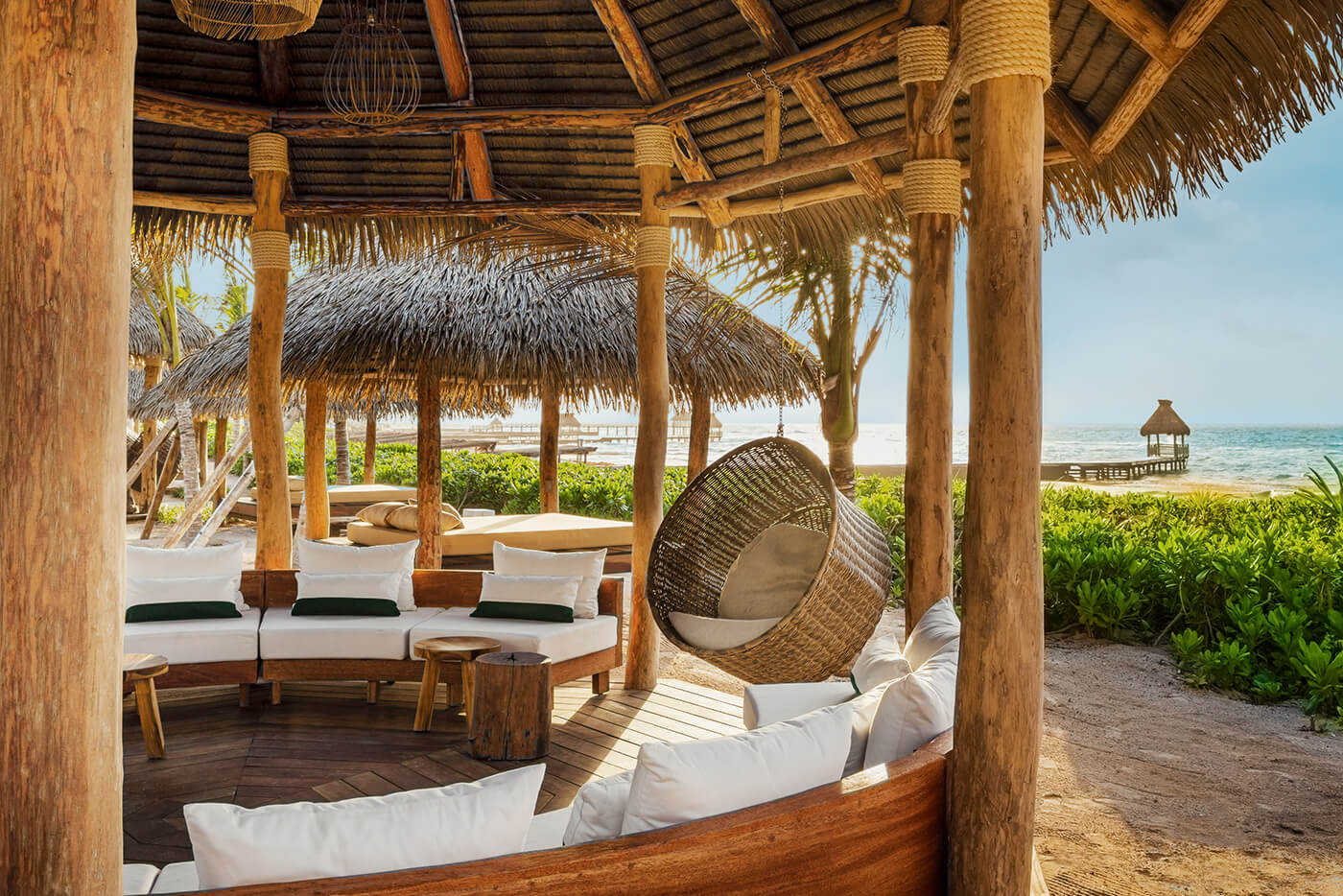 Salum Beachside Eateries & Market, Vidanta Riviera Maya
At Salum, you can enjoy a variety of cuisines, from traditional Mexican to global delicacies, all featuring natural ingredients and local flavors. And at the must-visit marketplace, you will experience Mexican charm at its best while strolling through authentic tastes, sights, and sounds.
Salum's delicious dining offerings include:
• Fuoco Mediterranean Sliders & Bread
• Robayaki Grill & Sushi
• Volando Ando Wings & Things
• Huama Cervecería
• Saúde Mixology Bar
• Santo Gusto Pan & Café
• La Sombrita Beach Bar
• Waves N' Tacos Auténtica Taquería
---
The Reserve Beach Club and Restaurant, Vidanta Los Cabos
Feel relaxed and appreciated in this luxurious, scenic heaven with a beach club overseeing the Sea of Cortez and a beautiful indoor restaurant.
• The Reserve offers a magnificent pool with shaded cabanas, many lounge beds, swing beds for family fun, and gourmet snacks and drinks.
• You can also reserve two-story VIP cabanas for more private enjoyment.
• The restaurant next door features high-end Mediterranean cuisine and fresh seafood.
• Two vibrant murals created by Mexican artists and a stunning bar at the heart of the restaurant provide a unique ambiance and warm atmosphere.
Have these four seaside vacation attractions piqued your interest in a fabulous getaway? Indulging at a beach lounge or village during your next stay in paradise practically guarantees the ultimate vacation experience!