Special events at Vidanta make for unique and unforgettable vacations.
Vineyards in the northern hemisphere reap grapes from July to October as they are mature enough for winemaking. In Mexico, we also have a deep and rich tradition of celebrating festivals in gratitude for the good yearly grape harvest, or "la vendimia," as we call it in Spanish. This festivity includes parades in wine country towns, traditional grape-stomping, cultural events, and a display of local folklore and cuisine.
When you vacation at Vidanta, we always strive to give you a taste of authentic Mexican traditions. And our Wine Fest at Vidanta Riviera Maya is one such way we celebrate that proud heritage while also showcasing incredible potable traditions from other locales scattered throughout the globe.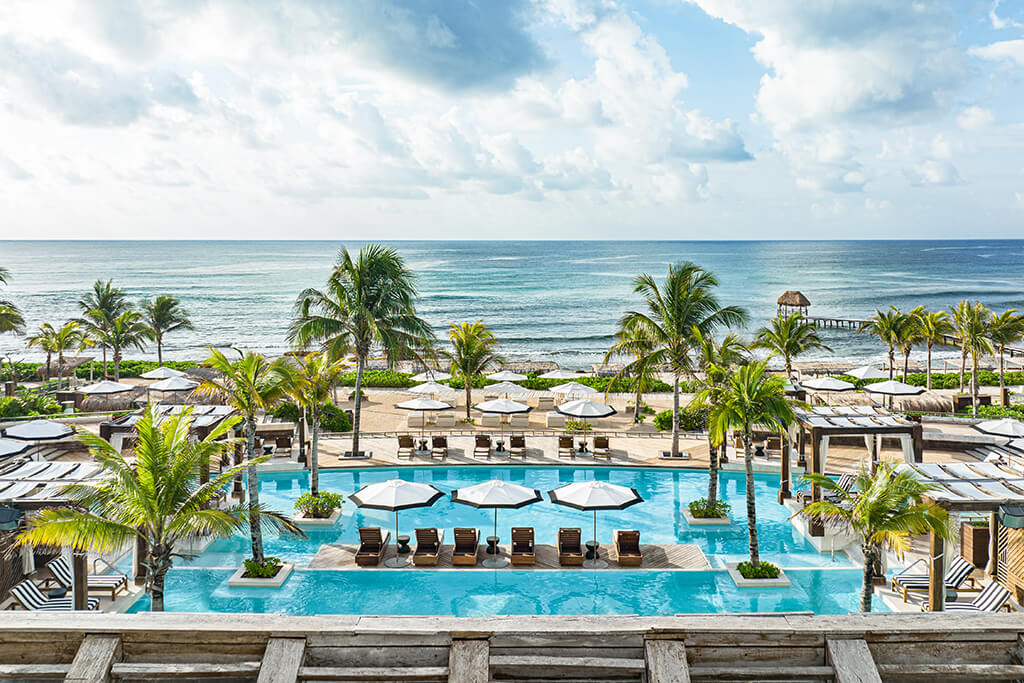 On July 12th, the third edition of the Wine Fest gathered with over 200 guests to enjoy a fine selection of wines during a unique experience. The Beach Club was the perfect setting to showcase premium labels from renowned regions such as the Guadalupe Valley in Baja California, Chile, the United States, Spain, and more. And Pedro Domecq, the world-famous winery, was also present with its emblematic bottles as a highlight of the event.
At each booth, enologists, sommeliers, or brand representatives from the winegrowers, cellars, or distributors were always ready to provide guests with wine reviews, in-depth information, pairing suggestions, or to answer any questions regarding their products.
Vidanta Riviera Maya's finest restaurant chefs prepared exquisite dishes and appetizers for a perfect pairing with these superior wines. Eight different stations serving savory and sweet delicacies allowed attendees to sample the cuisines of Tramonto, Gong, La Cantina, Robayaki, Quinto, Jungala, and Limón y Sal.
In addition to wine tasting, our mixologists, led by Mixology Manager René Ramos, expertly created refreshing cocktails with wine, spirits, and liqueurs to the guests' delight. Everyone had an awesome evening enjoying a lively ambiance, DJ music, and the gorgeous Caribbean sunset.
Next time you stay at Vidanta, we invite you to keep abreast of all special events through the Vidanta App, on-resort advertisement, or directly with your Concierge. And make sure to follow us on social media so you can get all the latest news about events like Wine Fest and other exciting happenings during your vacation.