We always strive to offer singular ways to ramp up the fun during your vacation.
Par Tee Zone is our latest amazing golf offering at Vidanta Nuevo Vallarta, showcasing InRange's innovative technology. But if you're wondering if Par Tee Zone is for golf experts only, don't worry! There's no experience needed and no minimum age limit to play.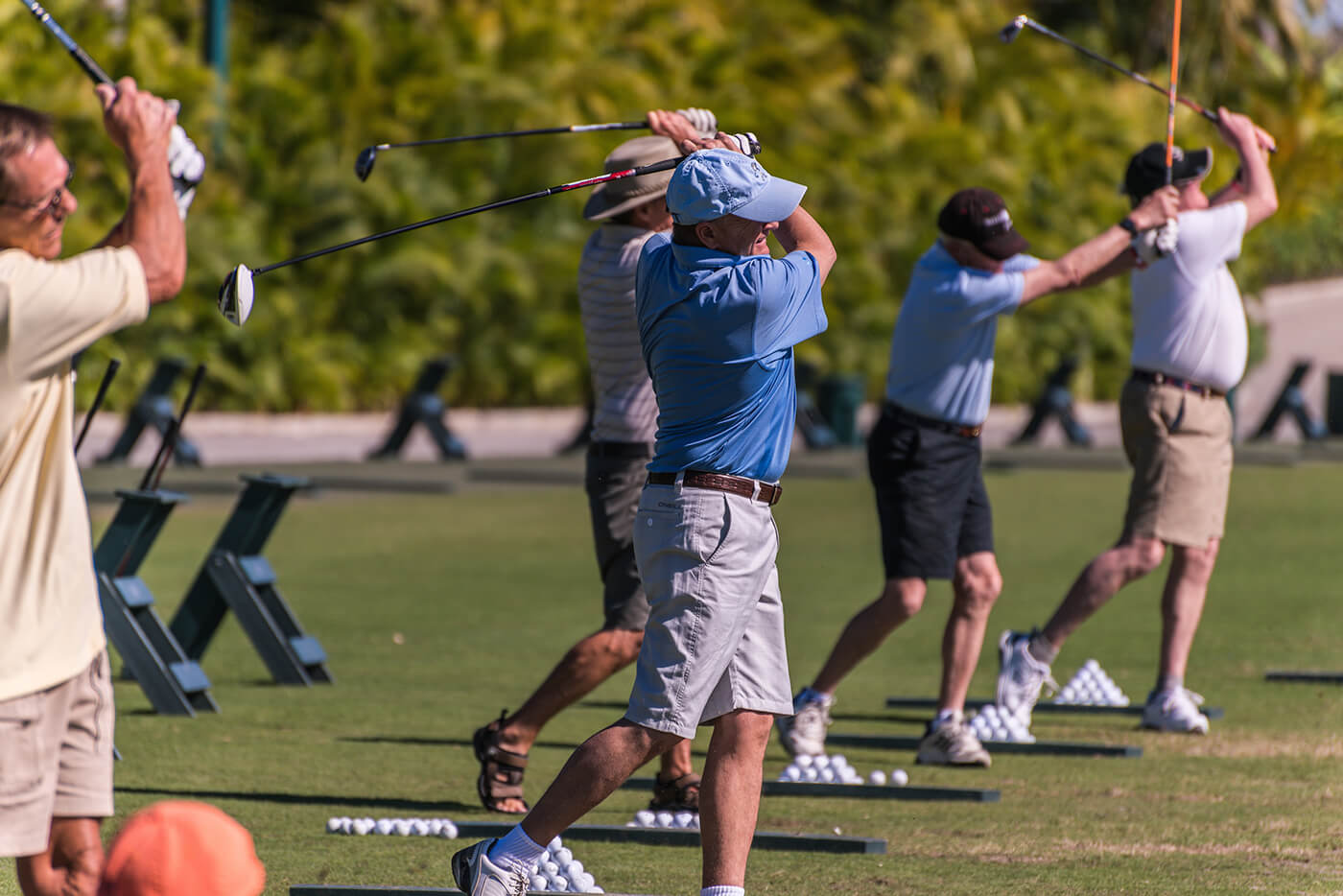 Golf Has Never Been More Fun
InRange offers multiplayer software so you can challenge your family and friends to fun games like Twenty-One, Shrinking Target, or Bullseye. You'll have a blast trying out your golf skills on one of three indoor ranges while enjoying luxurious facilities and delicious drinks and snacks.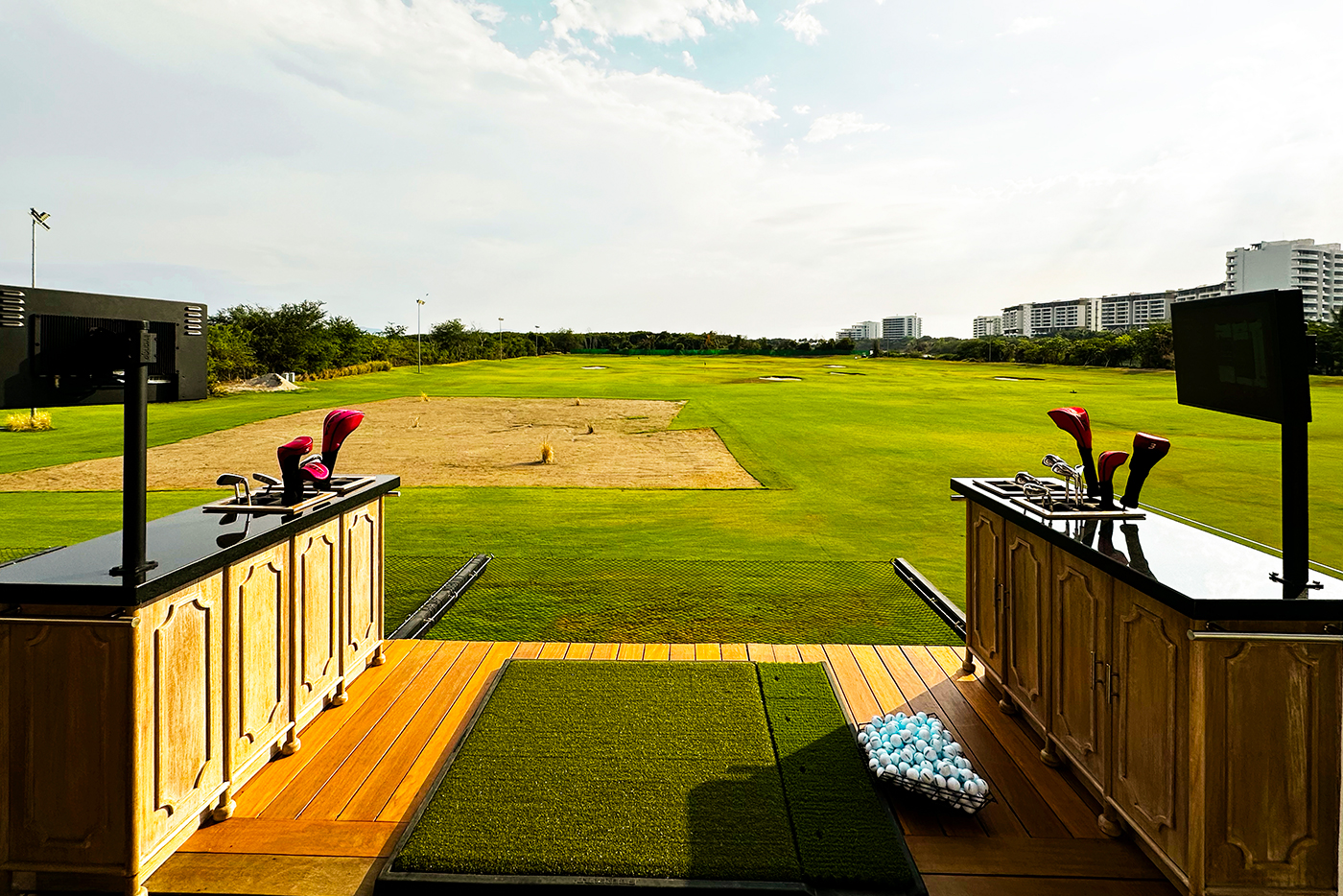 Range Practice Made Perfect
For the more seasoned golfers, InRange's advanced radar ball-tracking system with hyper-accurate technology gives a detailed analysis of every shot. You can instantly access your data analytics on your device by downloading the InRange App or through the iPad provided at Par Tee Zone.
Range practice in our outdoor area is taken to another level with four different state-of-the-art programs:
• Open Practice: follow your own practice routine, with precision radar tracking of every shot and in-depth data for good measure.
• Target Practice: this mode merges the natural range environment with tracking software. Aim for real targets on the range, and the technology will do the rest.
• Virtual Fairway: takes range practice into the environment where it matters most—the course itself. Visualize your tee shot and step up.
• Skill-Based Challenges: three different challenges provide players with a way to test themselves, adding two vital ingredients to individual practice: pressure and fun.
As the only InRange partner in Latin America, we're very excited to provide this unique resort feature at Vidanta. Play solo or with a group and have an unforgettable experience during your next stay!
---
InRange @ Par Tee Zone
Daily, 7 AM – 10 PM
At Par Break, next to the driving range.
No experience required. No age limit.
For more information and reservations:
Vidanta Golf Academy – Ext. 51365
Pro Shop – Ext. 51255
---