The world's first theme park for all generations will revolutionize the way we vacation. Don't miss your opportunity for an early glimpse at this groundbreaking dreamscape in Nuevo Vallarta.
Magic is brewing in Nuevo Vallarta. There's something truly incredible underway that will one day transform the future of entertainment. And what's even more exciting is that you have exclusive access to a sneak peek behind the velvet curtain at all the extraordinary marvels currently coming to life just a gondola ride away from Vidanta Nuevo Vallarta!
The Exclusive Private Preview is happening now through November 12 and is open to guests at Vidanta Nuevo Vallarta. This is your opportunity to enjoy an early look behind the scenes at phase one of the first theme park to seamlessly combine exhilarating thrills, world-class entertainment, exquisite luxury, and fantastical nature, all in one extraordinary place. The Exclusive Private Preview will offer a glimpse at some of the many attractions, incredible entertainment, family fun, and inspired dining to come.
ONLY AT THE EXCLUSIVE PRIVATE PREVIEW
Don't miss these incredible experiences, only available at the Exclusive Private Preview.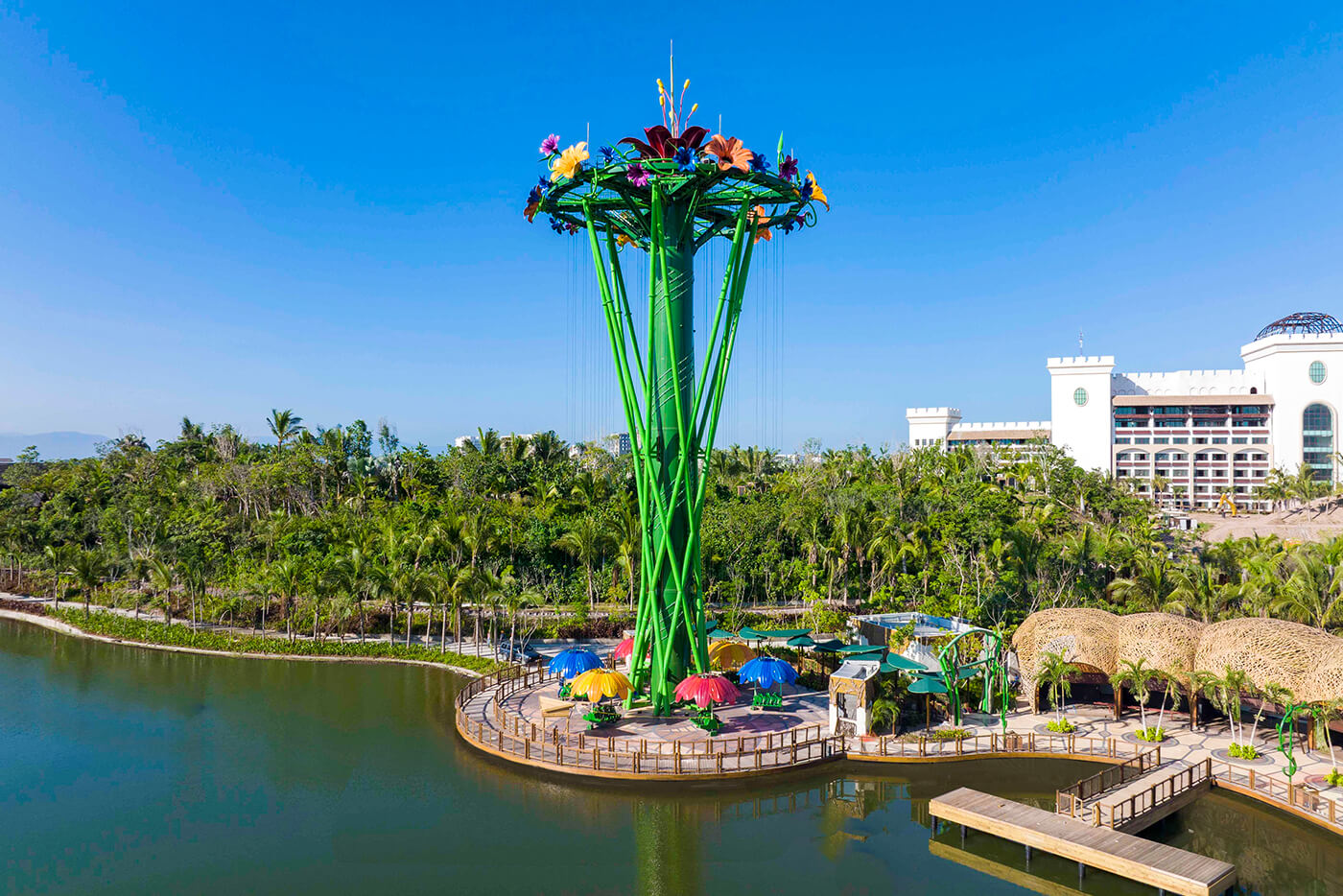 Amazing Attractions
One of the first things you'll notice in the heart of the park's Jungle Valley—the gorgeous lakeside village that's just one of the many lands to come and home to most of the main attractions of the Exclusive Private Preview—is the iconic sight of the Vista Wheel. This colorful Ferris wheel is outfitted with both traditional and moving cabins, so that riders can choose between a calm experience or something a bit more thrilling. Both cabins offer incredible views of the park and surrounding Banderas Bay area.
On the other end of the lake is Floresta Drop, a bright parachute drop-style ride topped with technicolor blossoms. Perfect for all ages, this attraction showcases a light and easy floating feeling that everyone will love.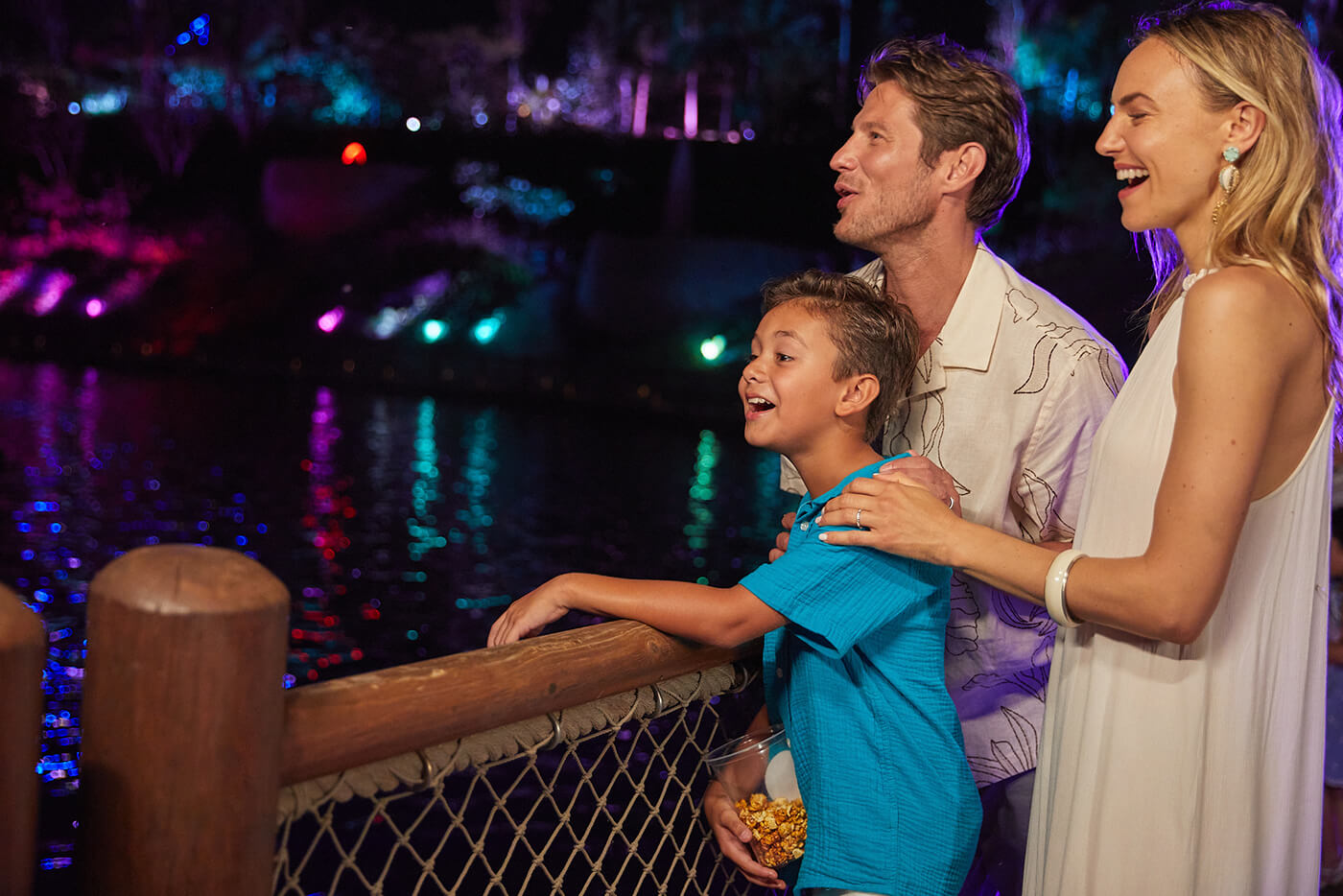 Family Fun
Along the Jungle Valley boardwalk is an incredible selection of midway games where guests can compete at fantastically themed games in order to win incredibly fun prizes and plushes. Don't miss favorites like Ready, Set, Gecko and Alebrije Dash where you can test your skills and challenge your family.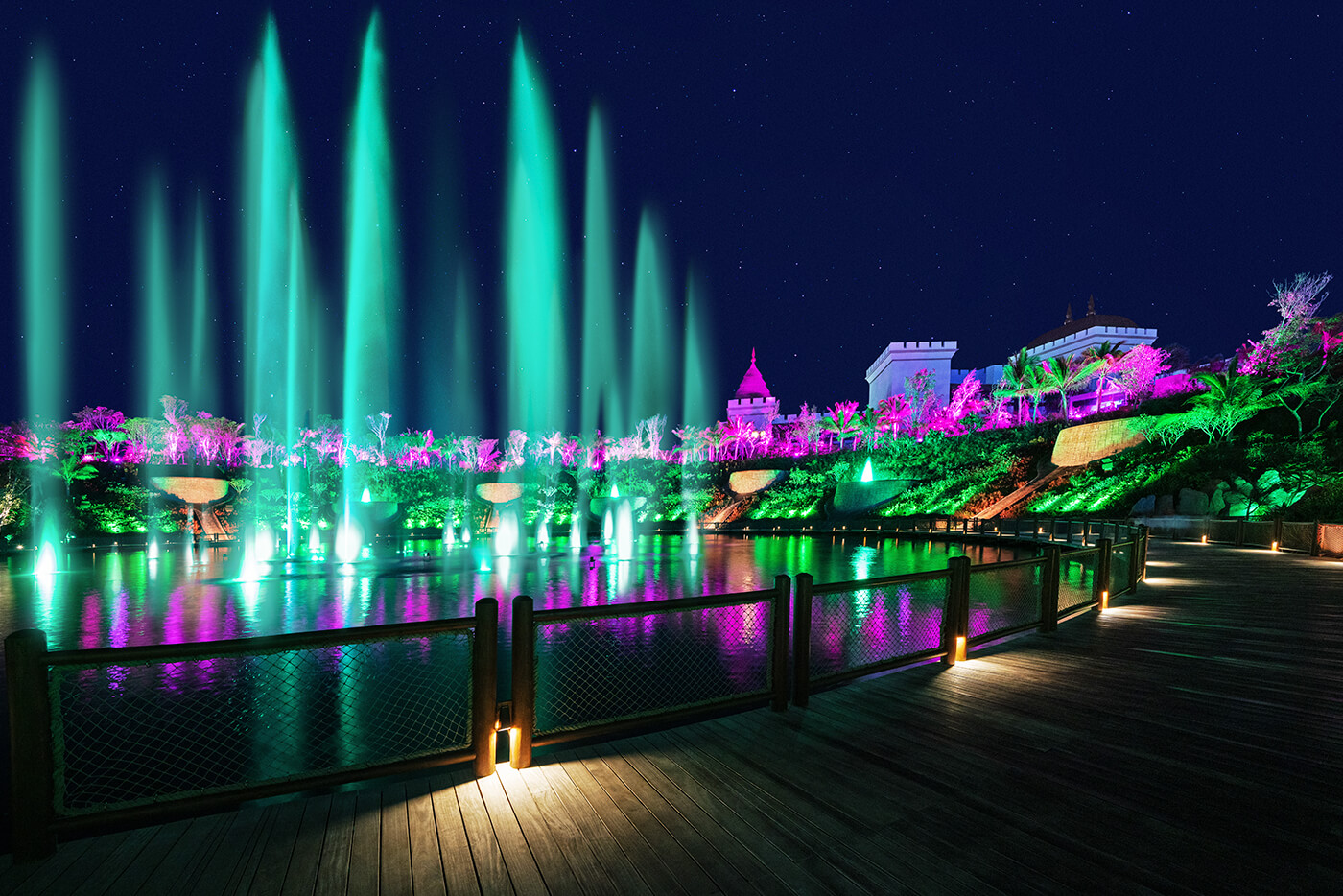 Awe-Inspiring Entertainment
Throughout the night, the Lake Show bursts to life on Jungle Valley's sprawling lake, and a dazzling display of fountains, lasers, and lights dance along to your favorite hits. Don't worry, there's not a bad seat in the entire area as all of Jungle Valley and its restaurants act as a natural amphitheater setting.
And upon entering the Exclusive Private Preview, you'll have the awe-inspiring thrill of walking through the Crater Experience, where the expansive natural landscape curls around a giant reflecting pool at the center. Every so often, the pool comes to life with an explosion of water jets, lights, music, and even fire, for a spectacle that's out of this world.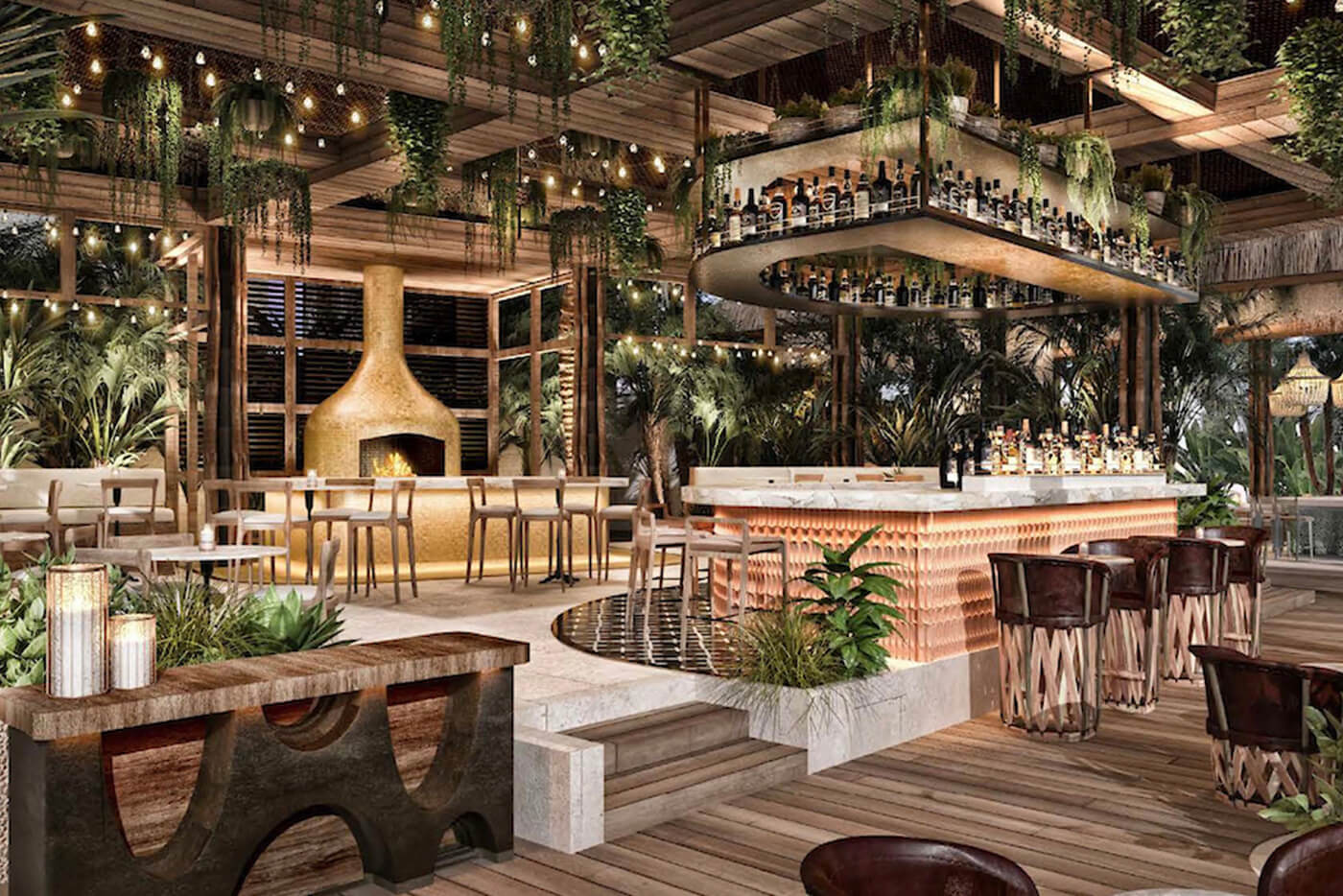 Inspired Dining
At the Exclusive Private Preview, the dining is just as extraordinary as the rest of the offerings. Choose from amazing artisanal pizzas at Piacere Mio, or high-end gourmet burgers at Golden Grill. Sushi lovers won't want to miss Azami, but if you're a dessert person, the churro stand is a must-try!
The Exclusive Private Preview is open now through November 12 and open to guests staying at Vidanta Nuevo Vallarta. Visit your concierge upon arrival or visit the Park Concierge at the Exclusive Private Preview booth in La Plaza to arrange your visit.