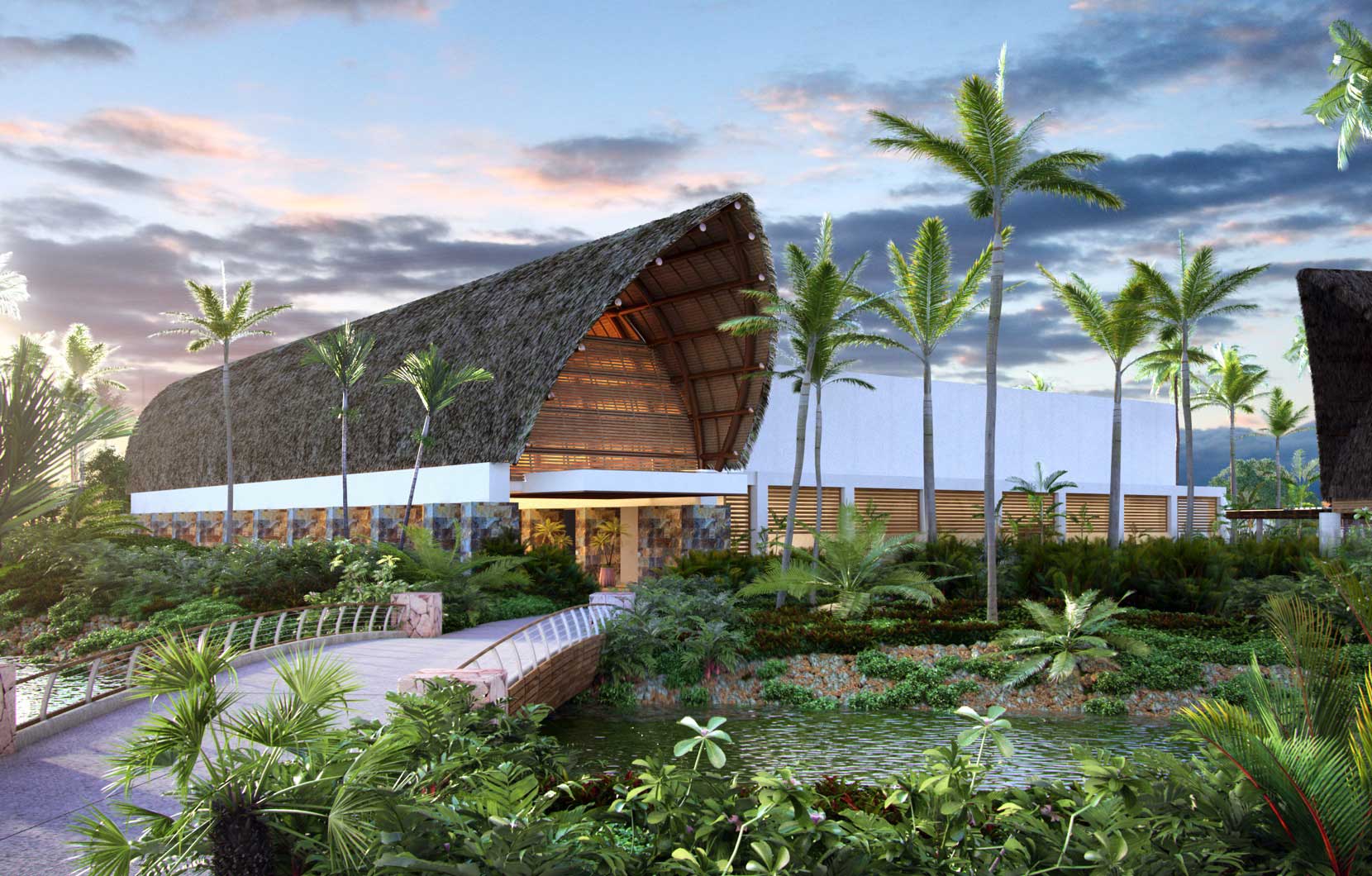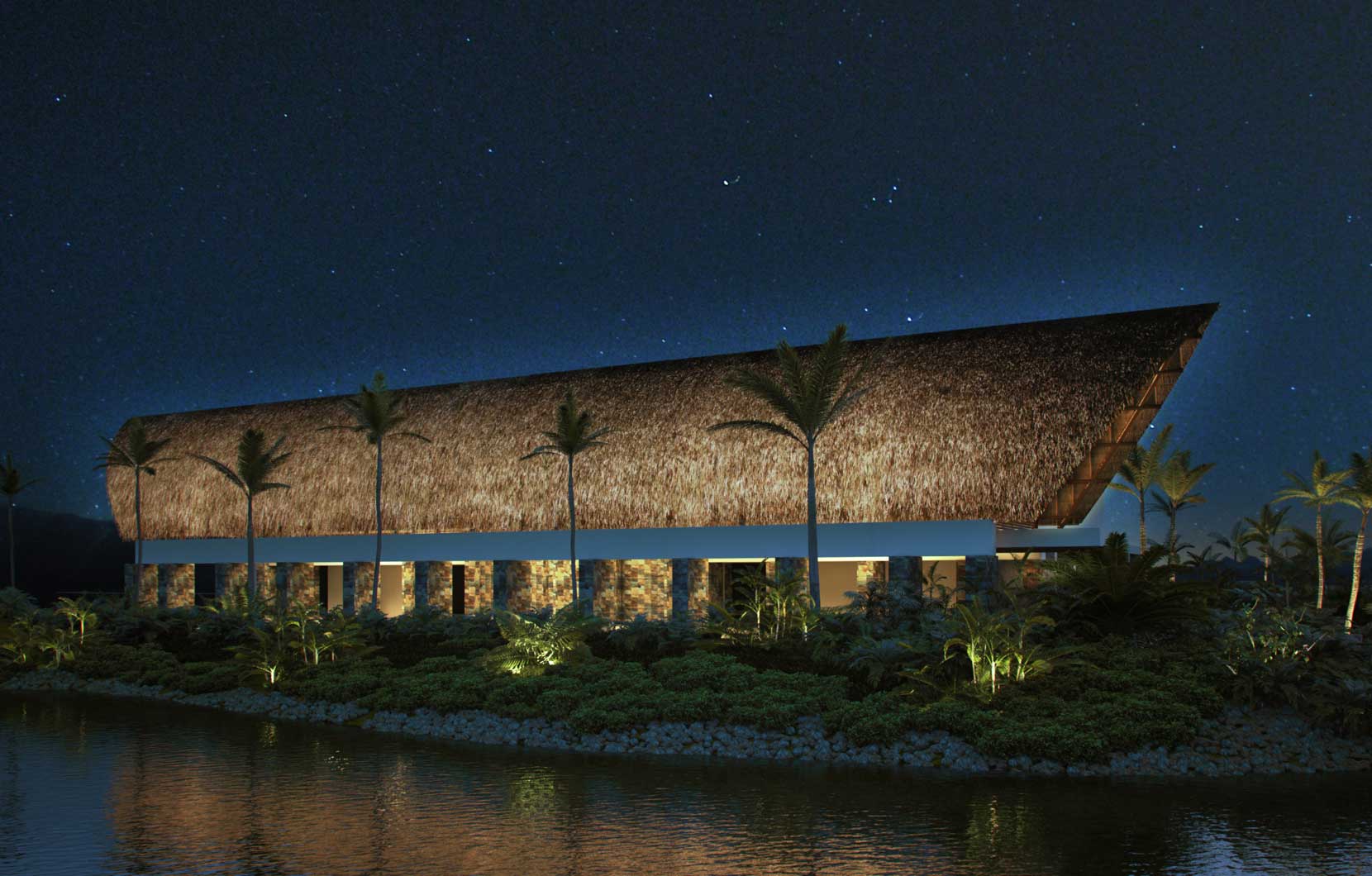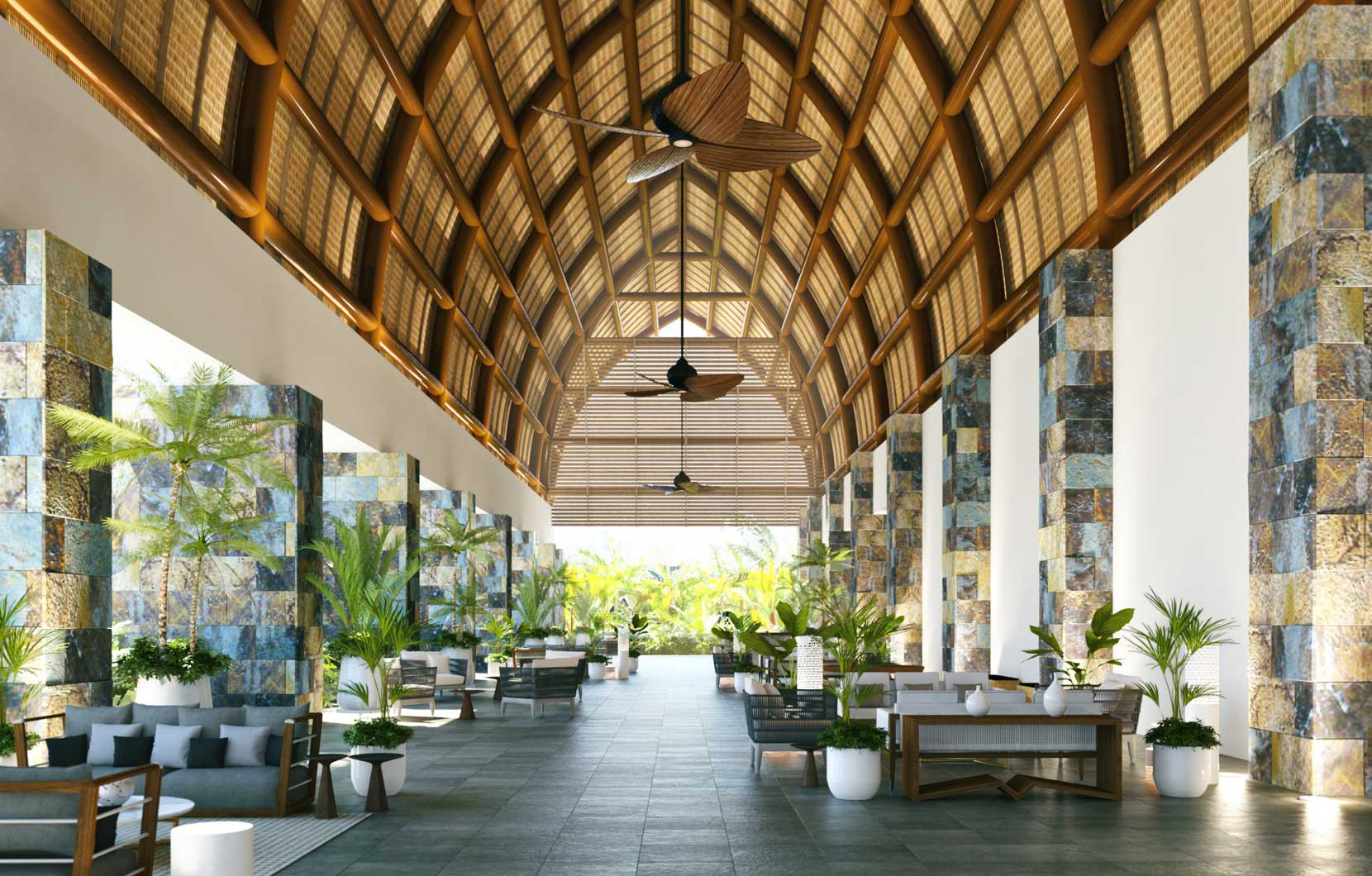 Vidanta Nuevo Vallarta is an architectural marvel that blurs the lines between indoors and outdoors with its towering palapas, lush gardens, winding wooden pathways, lake- and ocean-side patios, and backdrop of the dusky Sierra Madres. Now, a newcomer to the landscape is adding to that splendor.
The Convention Center is an impressive, state-of-the-art professional facility seamlessly incorporated in the luxury and beauty of Vidanta Nuevo Vallarta. Its 16,000 plus square feet of floor space and meeting rooms, not to mention its sprawling lake-side terraces, allow the center to accommodate thousands of guests. Every room in the facility comes with high-speed internet and streaming audio and video capabilities, as well as a full suite of presentation hardware in the larger rooms.
When planning for the Convention Center began, our vision was to create event spaces that fully showcased the grandeur and magic of the Nuevo Vallarta grounds. As a result, the rooms that ring the Center are adorned with soaring floor-to-ceiling windows that capture breathtaking views of the Sierra Madre Mountains or the peaceful blue waters of our lake. An event at Vidanta always impresses, whether you're hosting a family reunion, business meeting, or intimate gathering in our private halls and ballrooms, or running a full convention in our surreally beautiful, 75,000-square-foot Sanaturio. Whenever you book one of our facilities, you have the option of working with our dedicated service team—caterers, event planners, expert tech support, and more can help make your event smooth and spectacular.
Of course, sometimes a special celebration—a wedding, a baptism, or an anniversary—needs an extra touch. Those moments find their home in one of our two Secret Gardens. Tucked away in gorgeous, secluded groves, these meticulously landscaped gardens are perfect for a wellness retreat, convention, or wedding. The lush grass and cool shade of lofty trees and ferns make these gardens truly magical locations for up to 200 guests.
Coordinate with our planners or caterers to make any event a memorable one. Contact our Events Team at Events@Vidanta.com.