What: The sculptures of Sergio Bustamante
---
|
Where: The gardens of Spatium, Vidanta Riviera Maya
For many, Vidanta Riviera Maya is a truly magical place straight from the pages of their favorite fairytale.
In fact, to assume that the resort is home to some fantastical creatures is not exactly far-fetched. Next time you enter a rainbow-hued garden or secluded alcove, you might just encounter the magnificent presence of a mystical creature—one of the charming creations by artist Sergio Bustamante.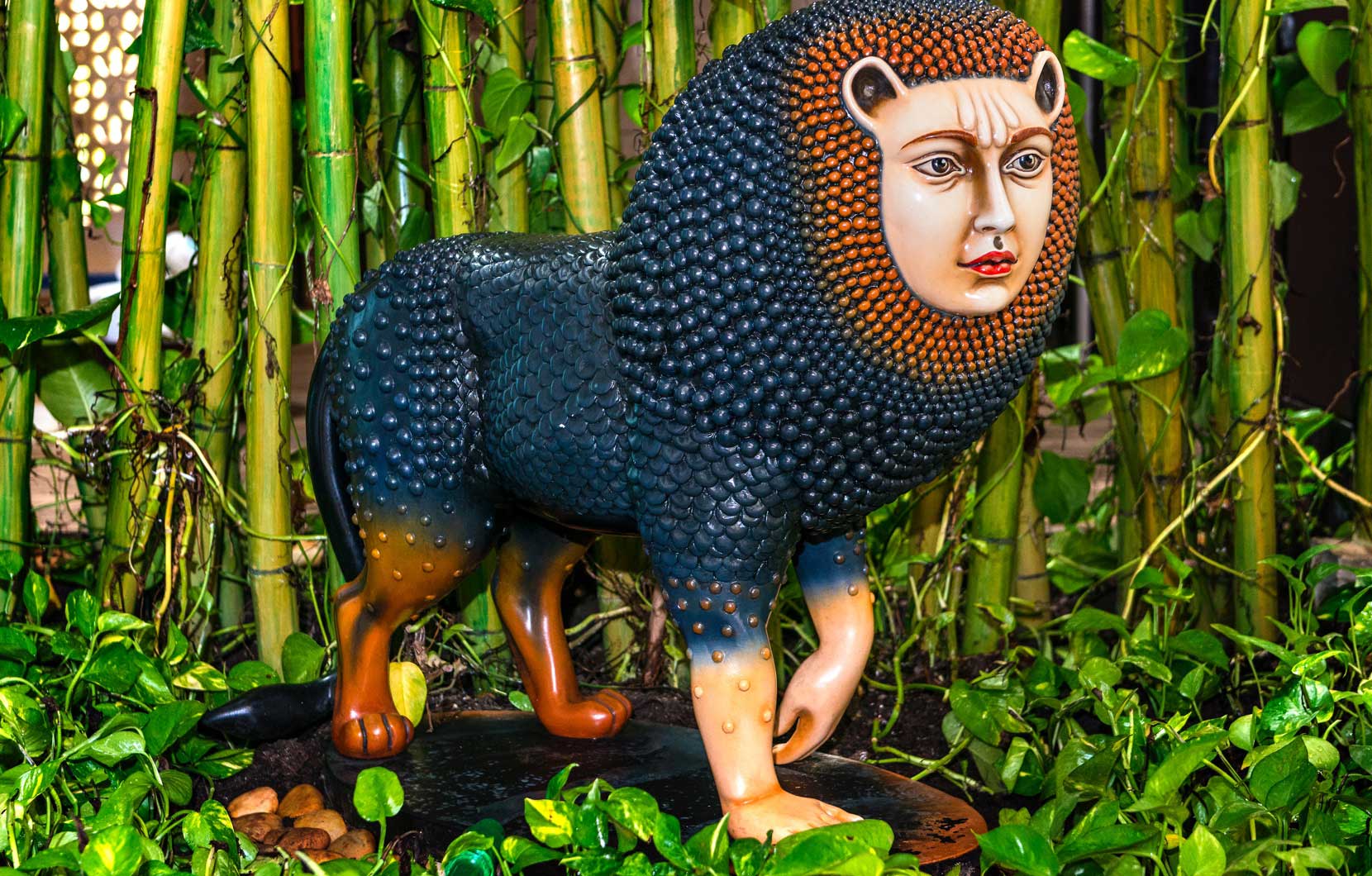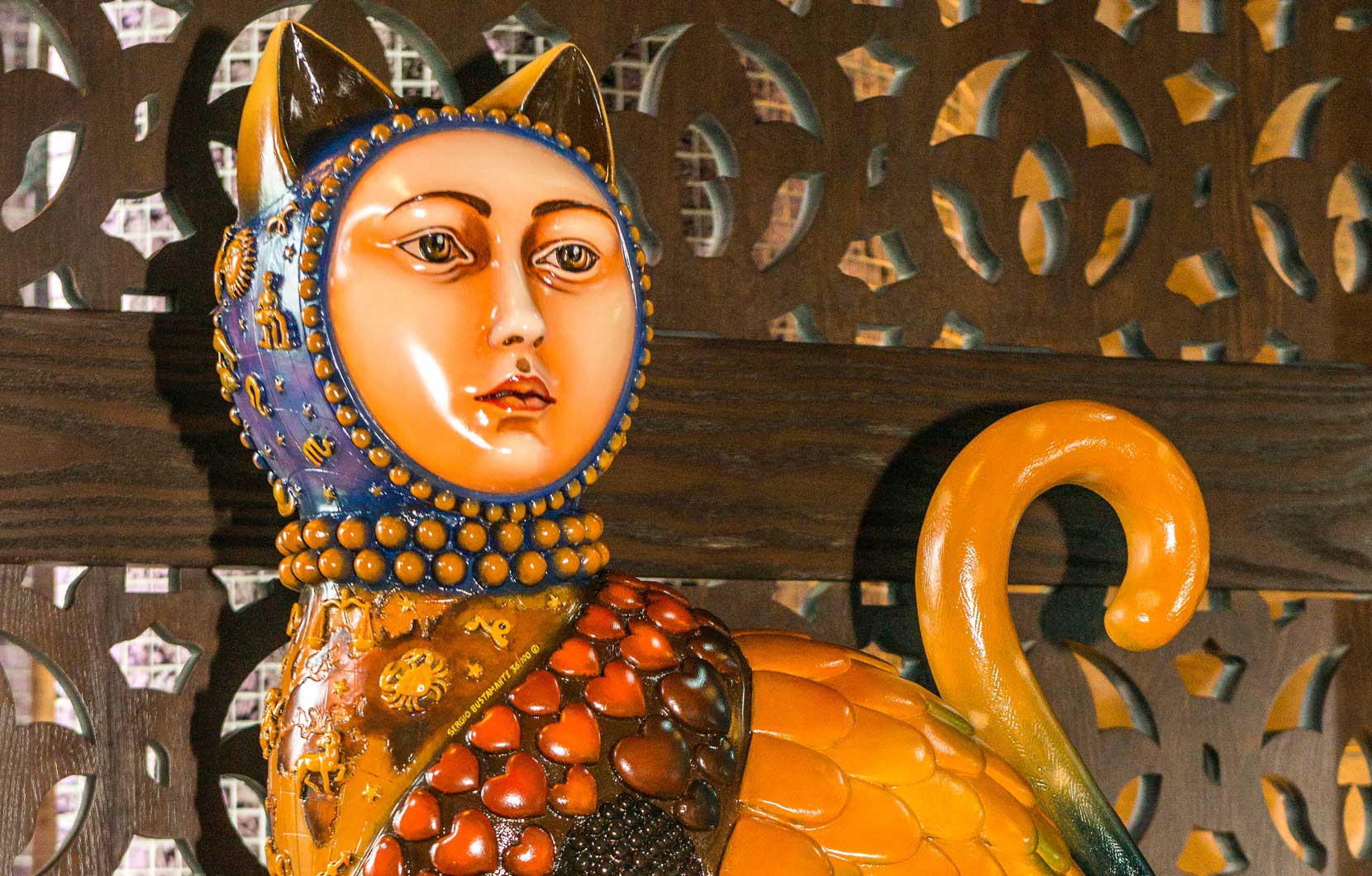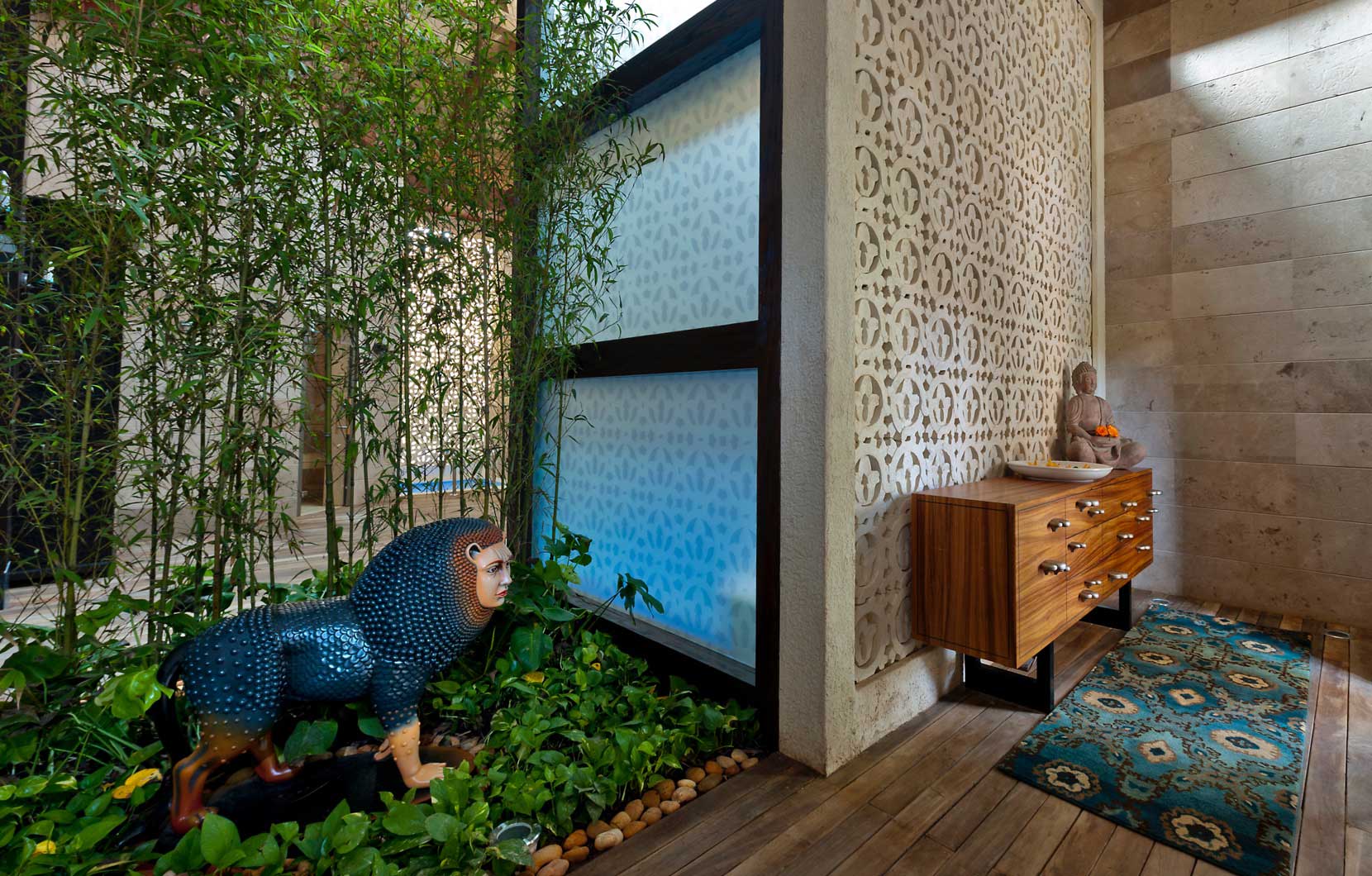 A beloved Mexican sculptor, Bustamante hails from Guadalajara, where he's been producing imaginative works for many years. Though he studied architecture in college, he quickly decided his passion lay with the fine arts after graduation. He started creating surreal works in papier mâché, then switched to wood and bronze, using their unique finishes to add to his pieces' otherworldly feel.
When it comes to themes, Bustamante often focuses on the intersection of nature and humanity, creating figures that combine animals, the sun, or the moon with human features. The results are transcendental works imbued with a wonderful sense of surrealism. Vidanta Riviera Maya is lucky to showcase two of his pieces, a beautiful lion and cat that can be found hiding around Spatium. We also have some of his work available for purchase at Jade Boutique in Riviera Maya and Mercado México in Nuevo Vallarta. Make sure you look for these wonderful creatures, and perhaps take one of your own home!