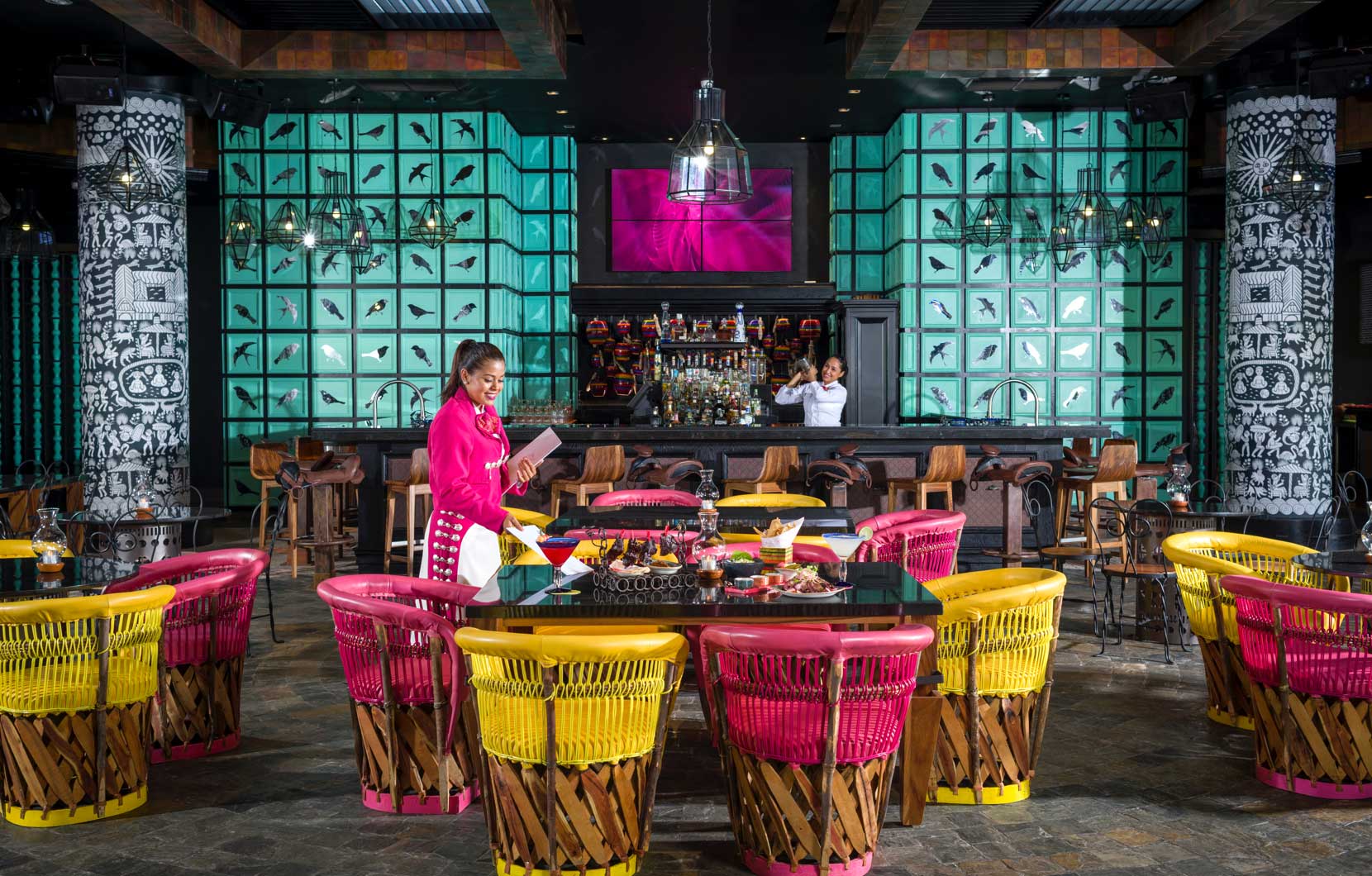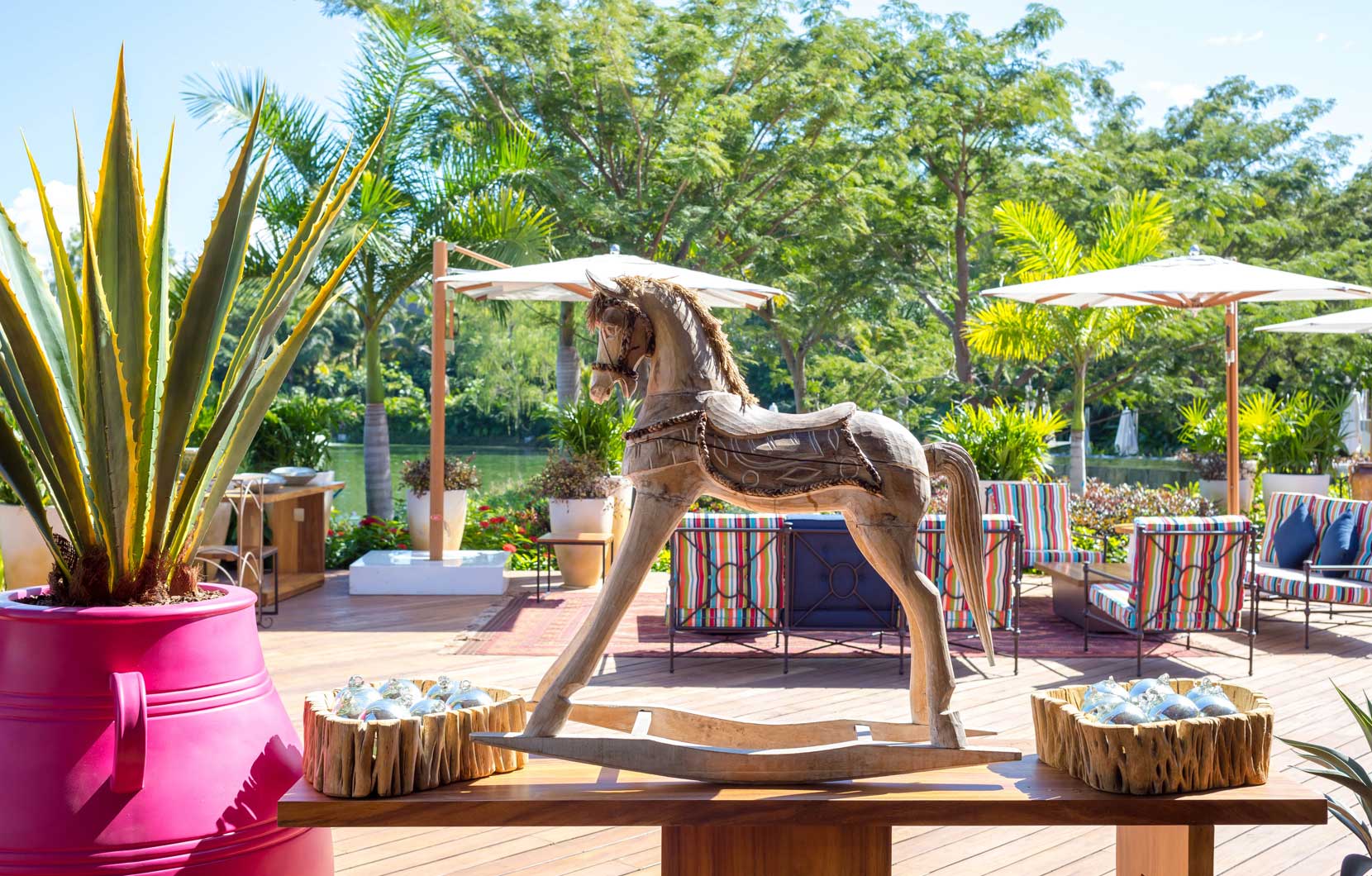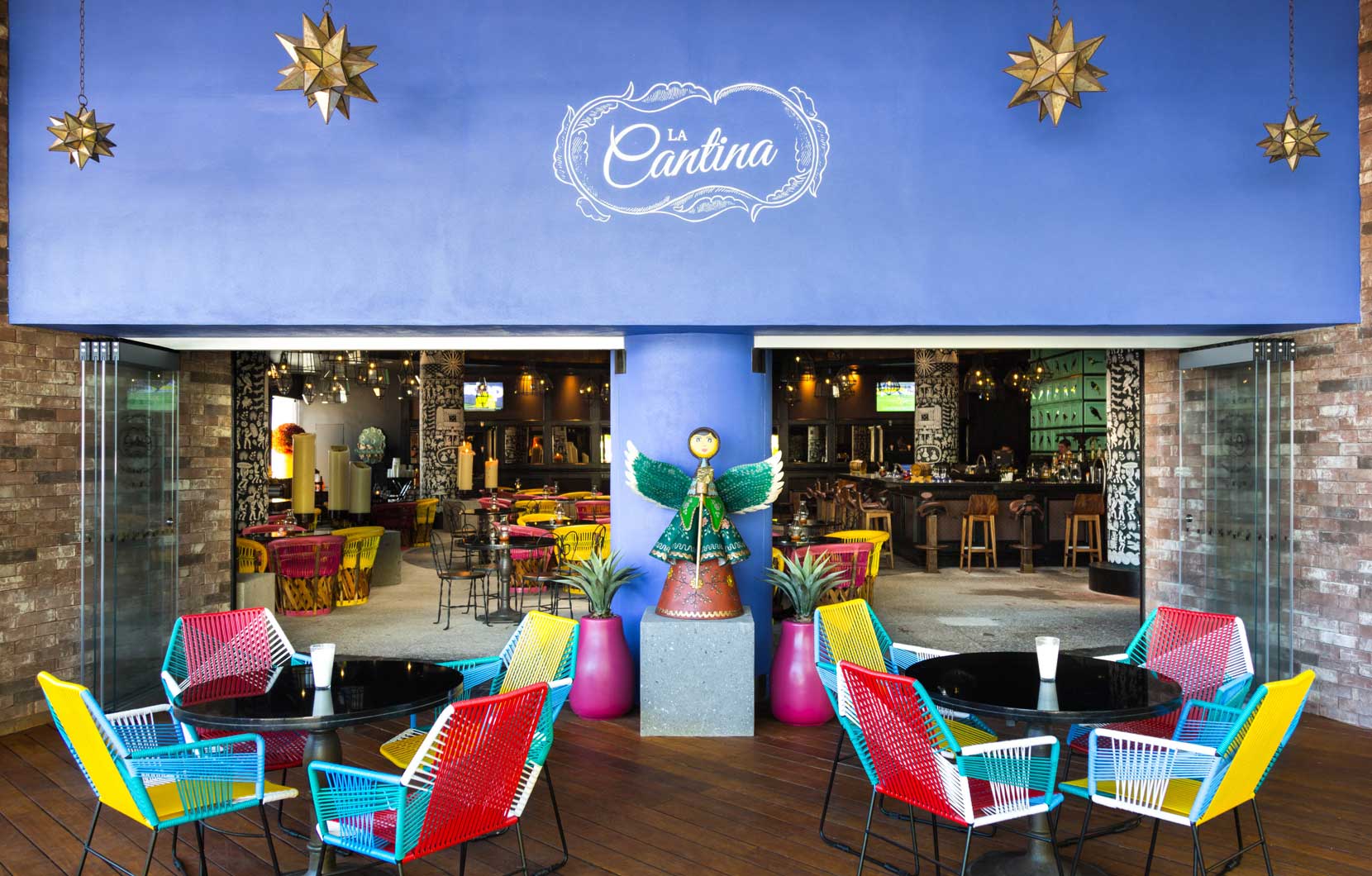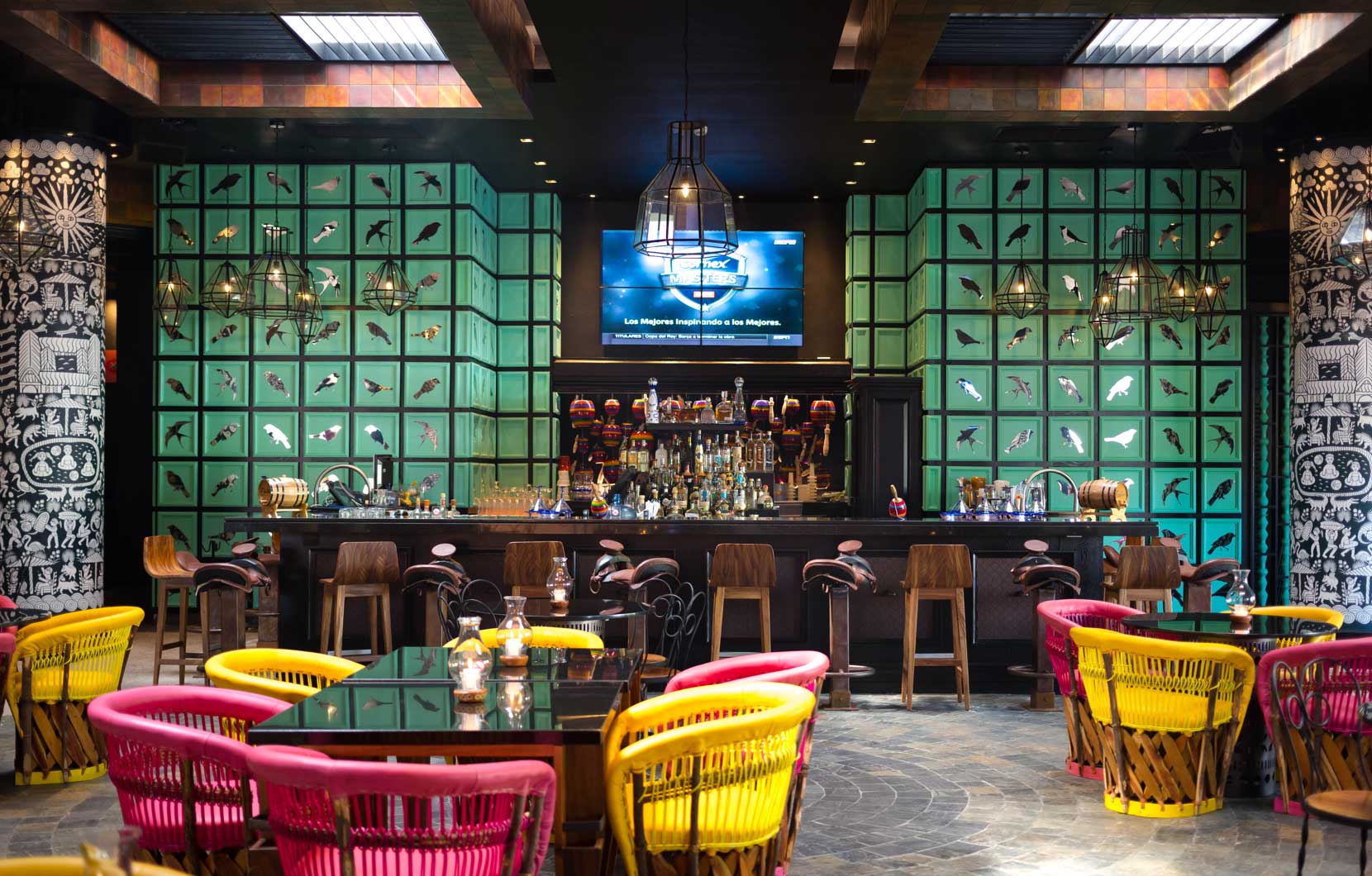 In late 2015, dining at Vidanta Nuevo Vallarta gained a much-anticipated addition: La Cantina, a casual eatery and sports bar boasting authentic Mexican cuisine and every match you could possibly want to watch.
What: La Cantina Restaurant
Where: By Gong, Vidanta Nuevo Vallarta
When: Monday-Sunday, 5:30 PM-1 AM
Who: Chef Hector Illan
La Cantina draws its inspiration from the classic Mexican cantina, or bar, which typically boasts traditional décor, an impressive selection of tequilas, and a delightfully down-to-earth food menu. Our version is no exception, with a wonderfully lively atmosphere, over 10 different flavorful margaritas to pick from, and a large variety of authentic regional dishes to sample. Try the tacos or enchiladas for classic flavorful dishes. Or if you're feeling bold, venture into the world of more traditional plates, like roasted suckling pig or tlayudas—a Mexican tortilla pizza.
Just grab a seat—or, rather, a saddle—at the bar, order the elixir of your choosing, and make sure you try any dish that features the famous La Cantina tortilla. In the main dining room, you can watch them being prepared daily by Doña Teo, who brings her family recipe and years of experience to making over 500 corn or flour tortillas a day! There's also a gorgeous patio that affords front-row seats to The Lake Show, and often features live music, like the wandering Mariachi.
Don't forget to try this memorable dining experience on your next visit to Vidanta Nuevo Vallarta!