This is it, you're almost there! It's February, which means you're heading into the very last stretches of winter. And whether you've been shoveling yourself out of a polar vortex, layering sweaters on sweaters, or simply cranking up the heat indoors, somewhere, in the back of your mind, you've probably been picturing yourself on a beach, soaking up the sun in paradise.
"But what you may not know is that there's a very real reason our bodies crave sunlight and the Vitamin D it gives us. Did you know optimal levels of Vitamin D can cut your risk of cancer by as much as 60%? It is also linked to reducing the risk of serious diseases like Alzheimer's, arthritis, or type 2 diabetes. Not to mention, Vitamin D promotes a healthy immune system and bones, and reduces the risk of depression and anxiety.
Many people also suffer from seasonal affective disorder (or SAD) in the winter, which is a drop in mood that's related to the changes in season. Those changes can be a result of to the shorter days and less sunlight, meaning lower levels of Vitamin D, as well as changes to the temperature or environment—changes that affect most parts of the world during the long winter months.
Of course, the most effective way to get healthy amounts of Vitamin D is to spend time outside, in the sun. As long as you're being safe, wearing your sunblock and using other skin protection like an umbrella or sun hat, paradise is the perfect way to soak up the sunshine during these last few winter months. That's why we've compiled a list of the top 5 ways to get sun at one of our Vidanta resorts:
OUR TOP 5 SUNSHINE ACTIVITIES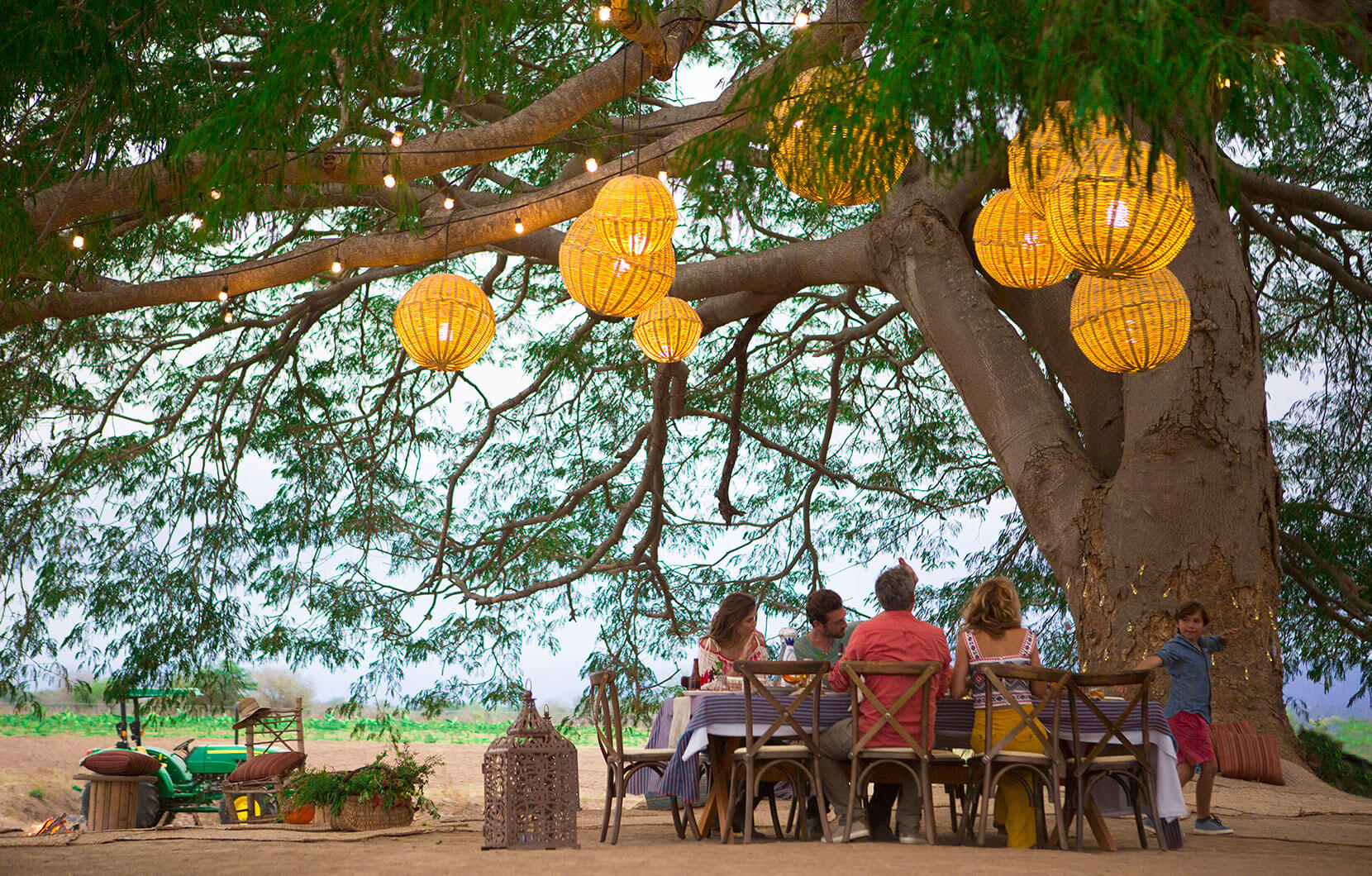 1. Tour Almaverde Farm
Head to this sprawling 40-acre farm at Vidanta Nuevo Vallarta to discover where most of the resort's produce comes from. While you're there, you can pick fruits and vegetables for yourself, and enjoy a specially prepared picnic outdoors, under the farm's gorgeous parota tree.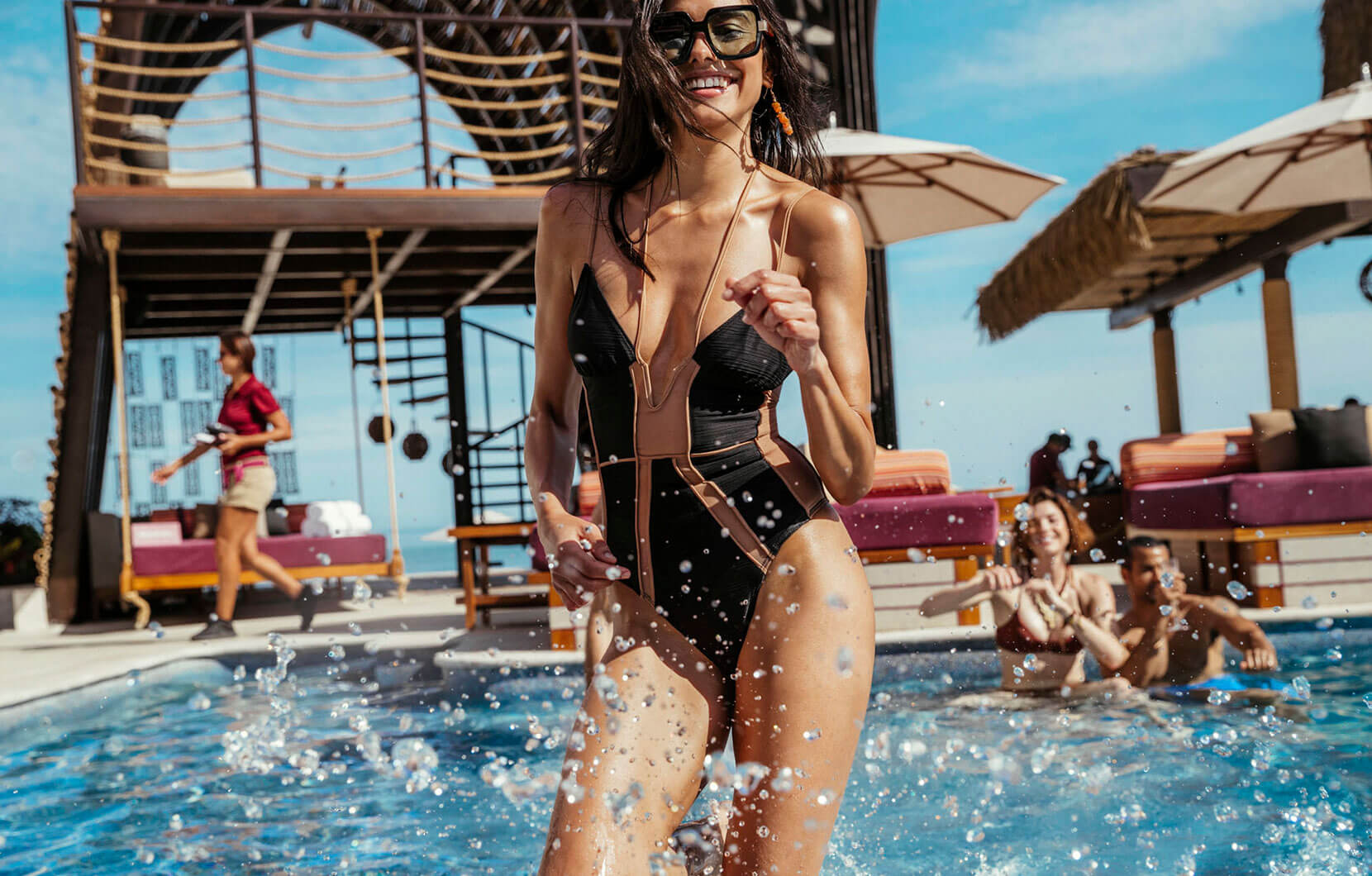 2. Spend an Afternoon at OMNIA Dayclub
This outpost of awesome is located at Vidanta Los Cabos and offers plenty of opportunity to lay out or rock out as one of the world's most famous DJs plays an amazing set. It's even outfitted with towering two-story VIP Cabanas overlooking the Sea of Cortez, in case you like to take in your Vitamin D with a side of extra luxury.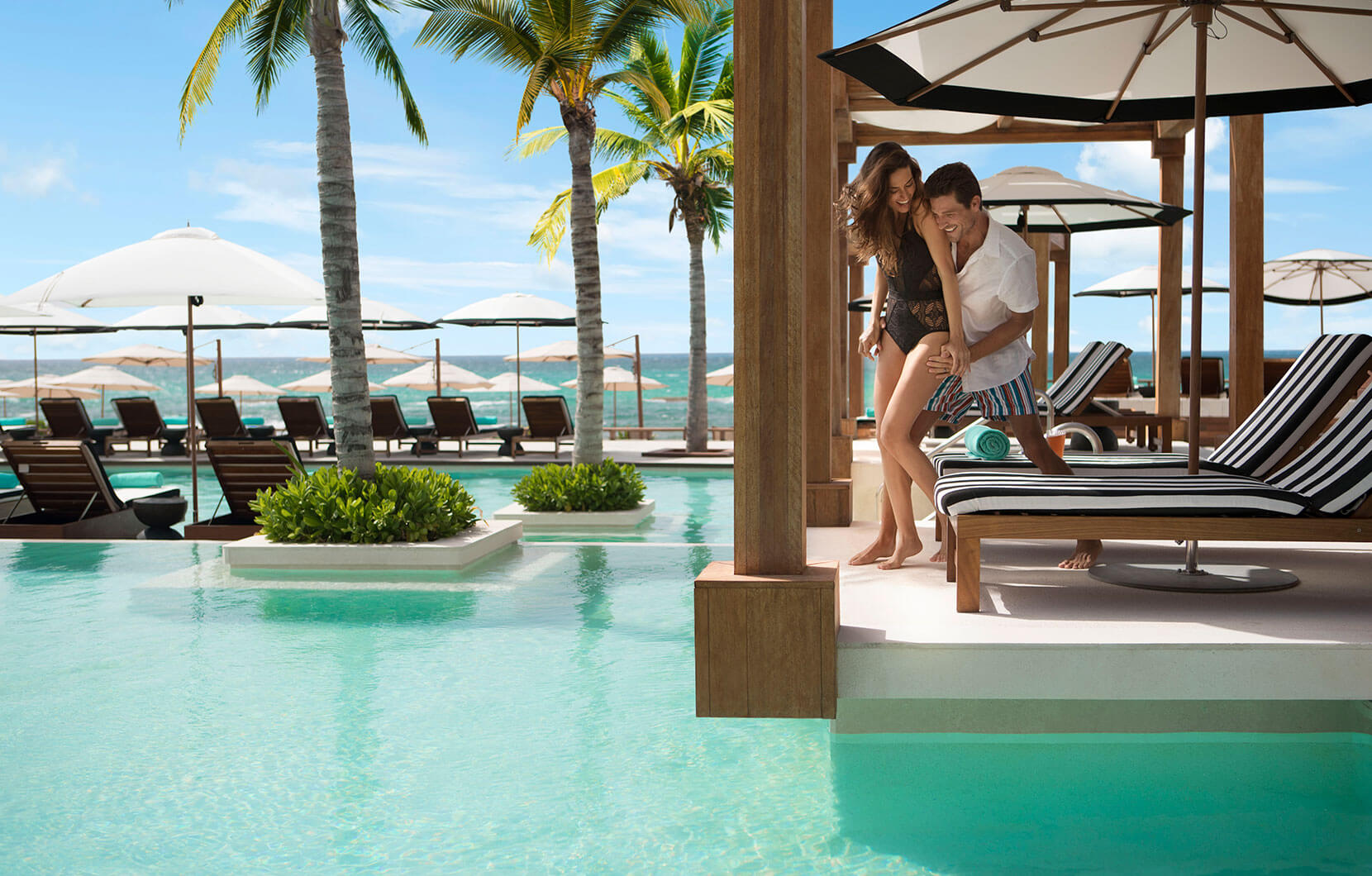 3. Sunbathe at The Beach Club
This stunning luxury beachside lounge is located along the turquoise waters of the Caribbean at Vidanta Riviera Maya. The Beach Club is available exclusively to The Grand Bliss and Grand Luxxe guests, and provides one of the most chic places possible to lounge by the pool and take great selfies.
4. A Round at The Nicklaus Design Golf Course
This course at Vidanta Puerto Peñasco was named "one of the 20 best and most fascinating golf courses in the world," by Jack Nicklaus II. And the moment you take in the dramatic scenery of playing across a peninsula jutting into an estuary, you'll instantly understand why.
5. Floating Along The Grand Mayan Lazy River
After a morning sitting by a pool, why not change things up and spend the afternoon sitting on a river? This standout water feature at Vidanta Acapulco wraps around the entire resort and lets guests see the sights, without having to do anything but relax and take in the sunshine..
Are you ready for your late-winter getaway? Call 1-800-292-9446 to schedule your Vitamin D vacation in paradise.