If you've seen JOYÀ, then you know Claudio Carneiro—he stars as Zelig, the alchemist who, along with his granddaughter, sets out on an epic adventure to uncover the secrets to life and the search for knowledge. If you haven't seen JOYÀ, then what are you waiting for—you're missing out on one of Mexico's most exciting theatrical productions! Claudio has been at the heart of this amazing show since joining the cast in 2015. We sat down with him to get a little insight as to what it's like to spend your nights making hundreds of people laugh and just what it takes to be a great clown.

The Vidanta Traveler: Tell us a little about you! What's your background as a performer?
Claudio: I've being working with Cirque du Soleil since 2001—I'm already on my fourth show with them. I started my career by going to professional theater school in Brazil. After that, I toured the world and learned many different talents from many different masters of the performing arts, including legendary talents in France, Italy, the US, and Belgium, to name some.

TVT: How has the experience differed on each Cirque du Soleil show you've been a part of?
Claudio: Each show Cirque does is unique and amazing in its own way. But two have very much stood out—Varekai was special because it was my very first show with them and I was learning so much. It was also a touring show, which was a really fun experience! JOYÀ has also been an exceptional experience because of its wonderful storyline and the intimate atmosphere created by the Cirque du Soleil Theater. Plus, it was during my time at JOYÀ that my baby was born!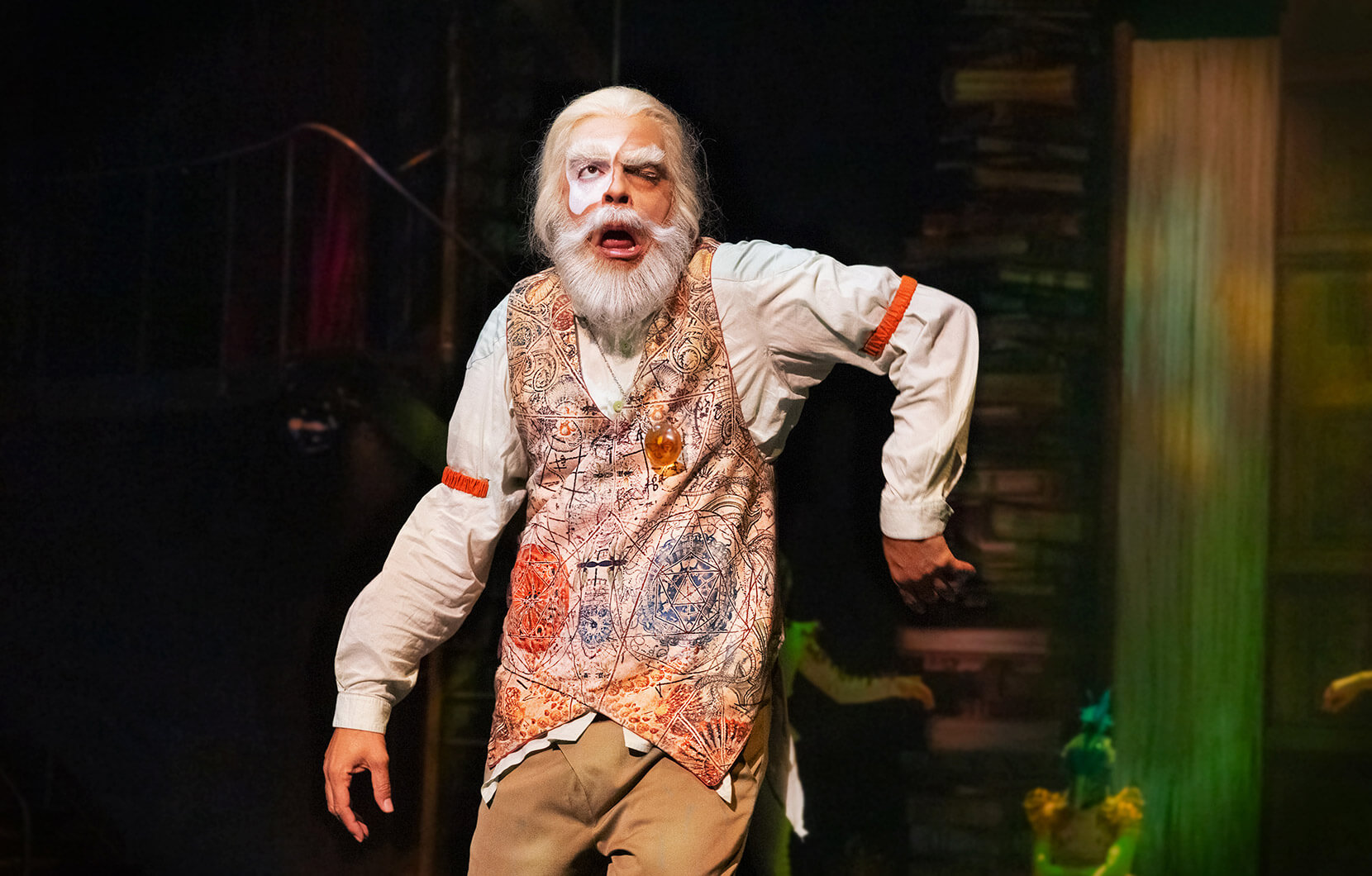 TVT: What has your time with Cirque du Soleil taught you as a performer?
Claudio: I've learned a lot about patience and perseverance over the years. I've also realized what a joy it is to inspire audiences to have fun night after night. I think it's very important to treat every entrance as if it's your very first one. Because every time I go on stage, there are different people watching. When that's the case, how can I think of it as the same show night after night—each one is its own special creative universe!
TVT: What is the most rewarding part of your job?
Claudio: I love to hear the audience's laughter!
TVT: What does your typical day look like for you?
I like to arrive 2 hours before the show. I do my makeup, talk with friends, and in the free time I practice piano in my dressing room. An hour before the show, I have my hair done, then I have my mic put on. Around 40 minutes before the curtain goes up, I start warming up my vocal chords. I like to take the last 5 to 10 minutes to just be quiet and reflect on the performance ahead of me. Then, it's show time and the fun follows!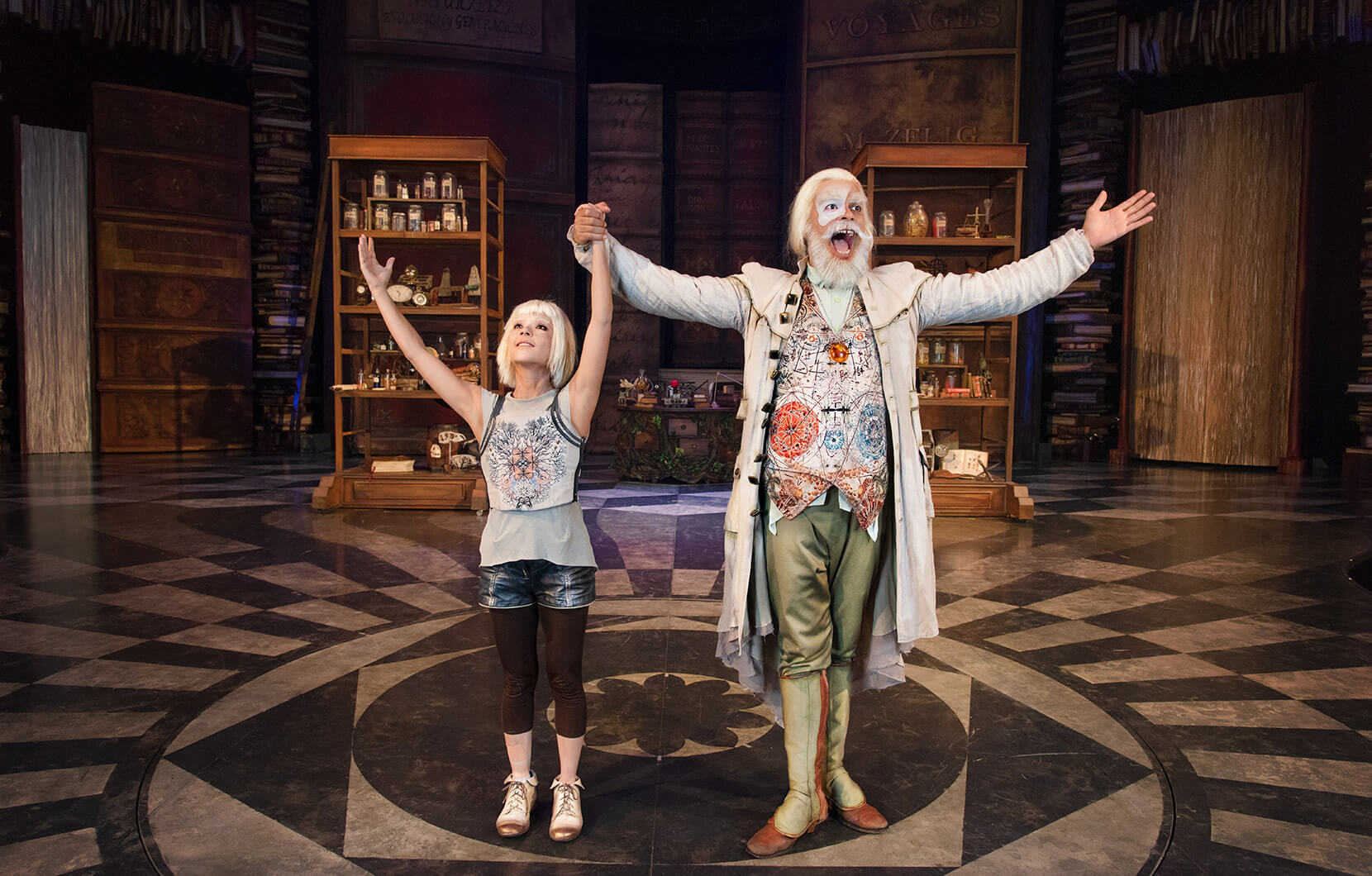 TVT: What's your favorite part of living in Riviera Maya?
Claudio: The nature here is just amazing. And I love getting to know the locals and the other professionals in the area. This region is full of kind, generous people!
TVT: What's it like to perform in the Cirque du Soleil Theater?
Claudio: This theater is one of the most beautiful theaters that Cirque du Soleil has the privilege of performing in—actually, it's probably THE most beautiful theater! I am proud to work here and be a part of what happens in this amazing space, and work closely with the entire staff, including the chefs, the waiters, and the flower girls, who host and seat the audience. The whole crew is so incredible!
TVT: The show is all about the quest for knowledge and the importance of approaching the world with curiosity and a sense of adventure. With that in mind, do you have any advice for young people who are interested in pursuing their own creative career?
Don't waste time! Have a lot of fun but run after your dreams. Or, rather, fly after them, because it's then that you'll really get to soar!