When you're at the Vidanta resorts, you're here to relax.
And the surest way to indulge in that ultimate "I'm on vacation!" feeling is something so simple, it's often overlooked: ordering some room service. Unlike many resorts, Vidanta has an extensive selection of room service offerings, bringing the very best of the culinary scene into our guests' rooms. With healthy, delicious offerings available from the comfort of your own room, there's no longer any reason to rush out of bed in the morning. Breakfast on the patio in our bathrobes? Yes, please!
Oh, and did we mention that our room-service menu is the best? With favorites from the resorts' most-loved restaurants and a wide variety of healthy foods and 24-hour options, you can order staples like Huevos Rancheros and Omelet "any style" for breakfast; Tortilla Soup, Guacamole, Fajitas, and a classic New York Steak for lunch or dinner. But let's be real. It doesn't matter what you pick, because you can't go wrong. We also have a truly mouthwatering selection of desserts, appetizers, and some super refreshing alcoholic and non-alcoholic beverages…and more!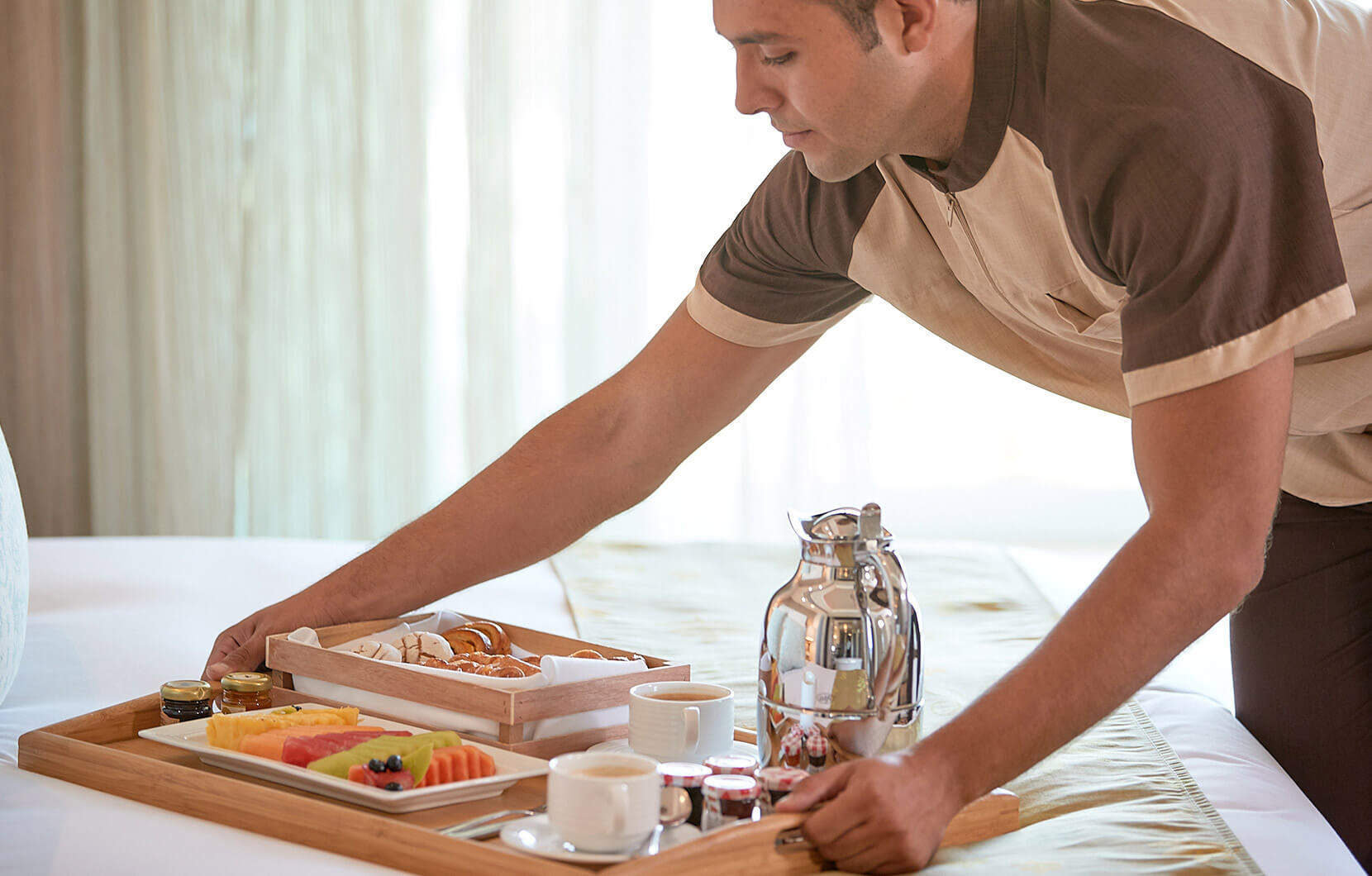 If you're as excited as we are about this, you might be looking for ways to enjoy the perk. There are too many great ones to list, but we recommend starting with a classic. Breakfast in bed. But why stop there? Try camping in the room with your kids. Make a pillow fort, turn on a movie, and enjoy a healthy, delicious dinner together. And for those hoping to spark some romance, what could possibly be better than a bowl of fresh, succulent strawberries and a sparkling glass of champagne, enjoyed from the lavish comfort of your Jacuzzi tub?
And, if you want something quick and delicious, why not give our new pizza delivery a try? It's available now, at Nuevo Vallarta, Riviera Maya, Acapulco, and Puerto Peñasco, on the Vidanta Resorts App. And this new feature is a true crowd-pleaser. So, if you and the family are looking for a quick bite after a busy day at the beach you can order a big, cheesy slice of pizza with the click of a button.
What are you waiting for? Vidanta is all about relaxing, so go ahead and indulge in the ultimate luxury during your stay and order some delicious, healthy, high-quality room-service—without even getting out of your bed! Or, if you're feeling it, go for the pizza. We promise we won't judge!