There's a new chef in town.
Chef Fidel Baeza is one of the top pastry chefs in the world, has won multiple chocolate championships and awards, and is our brand-new executive pastry chef at Vidanta Nuevo Vallarta! With an impressive background working in some of the world's top establishments, he brings a ton of experience concerning pastry making, confections, and all things sweet and delicious. We sat down with him recently to find out more about his background, his inspiration, and where he finds the motivation and passion that he brings to his new role at Vidanta.
1. Tell us a bit about yourself! Did you always want to be a pastry chef?
My name is Fidel Baeza Cardenas, and I was born in Mexico City 43 years ago (if you publish this before January)!. I always wanted to work in a hotel, although I first thought about becoming a tour guide, which is why I learned English, and some French. I studied management for 3 years, but I decided to quit and work in a kitchen with no pay, just to see if it was what I wanted to do. I then studied for two years at a culinary school in México City and simultaneously worked as a cook, where I would clean fish, octopus, squid, and shrimp until one day I pinched my finger with a shrimp and became allergic to shellfish and some other foods. A dermatologist told me to switch professions, but I wanted to keep working in kitchens so I tried a pastry shop instead. It was there that I found my place, as I felt it was more artistic and creative. I began to shadow a French pastry chef, who taught me all the basics and more. After one year of hard work next to him, I became National Champion, and the year after that I went on to the Pastry World Cup. What followed was much more experience making sweets, as well as a few more titles.
2. Your dishes are so imaginative and unique! What inspires these fantastic creations?
When you are passionate about something you see it everywhere, right? This is what happens to me; when I'm at the mall, the supermarket, or even at the beach, inspiration finds me. Also, my wife and daughter and my whole team help with this process. We have brainstorming sessions where I tell them my ideas and they bring them to life and, at the end, I add the finishing touches. Another source of inspiration now is social media, because ideas are more accessible nowadays and it's easy to get inspired by other chefs.
3. We love seeing your magical creations photographed on your Instagram like the works of art they are. Do you think sharing these pieces helps create awareness around the artistry it takes to actually make them?
To share is a great gift, it is a way to transcend. When someone admires your work through a photograph you sow curiosity, then the questions come and you can feed their knowledge. I think sharing photos is a great way to create awareness about pastry and chocolate artistry, or any subject for that matter!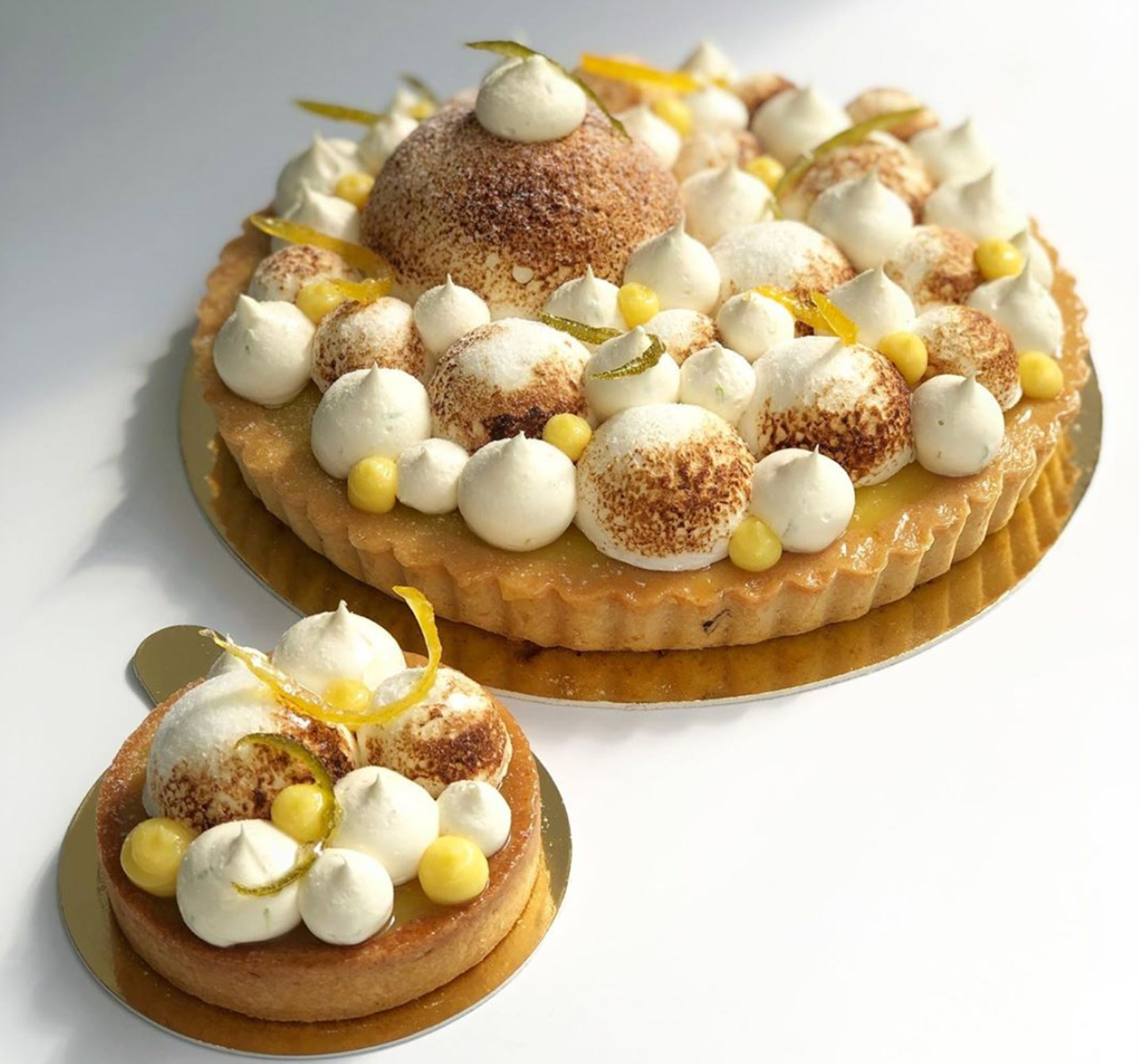 4. Can you tell us about the planning and processes for building those amazing pastry structures you're known for?
To design a chocolate sculpture or a plated dessert is almost the same process. You need to think about a theme, about the context, the elements, like the ingredients and tools that you have, even the weather. Pastry is delicate and we, at Vidanta, have a lot of challenges when serving our creations to our guests, so we need to think practically but elaborately at the same time, using textures that are smooth but firm enough to resist the heat outdoors… there is a lot of planning behind the scenes!
When someone admires your work through a photograph you sow curiosity, then the questions come and you can feed their knowledge.
5. What does a typical day as VNV's Executive Pastry Chef look like for you?
Well, that's the best part of it all, there is no "typical" day at VNV, which is how I keep healthy! In the morning I say hello and give a big hug to every member of the pastry kitchen, there are around 25 so it takes a little while! Then I check my e-mails and do a little briefing with Abel, my morning chef, to organize our day. These past 8 weeks I've been working on a lot of projects, like new morning bread, new Mexican fiesta desserts, chocolate showpieces with Laura the Chef Chocolatier at La Plaza, new amenities for guests, dessert menus for the Vidanta Elegant cruise ship, etc. Anyways, later on, around midday, my afternoon Pastry Chef Cristophe arrives and I share with him the tasks we have for the rest of that day, the day after, and the rest of the week. But the most important thing for me is to always be improving the mentality and attitude of my team, and there are always moments of change, of union, of learning new things and of taking Vidanta's pastry to the next level.
6. Do you have any advice for passionate young people aspiring to do something similar?
I have three simple concepts that rule my life: Respect, (KIP) Keep it Positive, and Refinement. Not only in the hotel industry but also in your personal life. Respecting people, the environment, cultures, ingredients, etc. will give you the foundation you need to create and develop your knowledge. "KIP" because those with a good attitude always fit into a team, and it makes you a better leader, where people will follow you because of your charisma and positivity. And to refine, for me, means to know the balance between black and white, between work and home, and to include in your thoughts different point of views, pick better options from your experience, and to work cleanly and look professional at all times. For the young people reading this: Working in a kitchen takes a lot of effort and time, you need to love what you do, and try it without being paid for a while, so that you can experience it firsthand.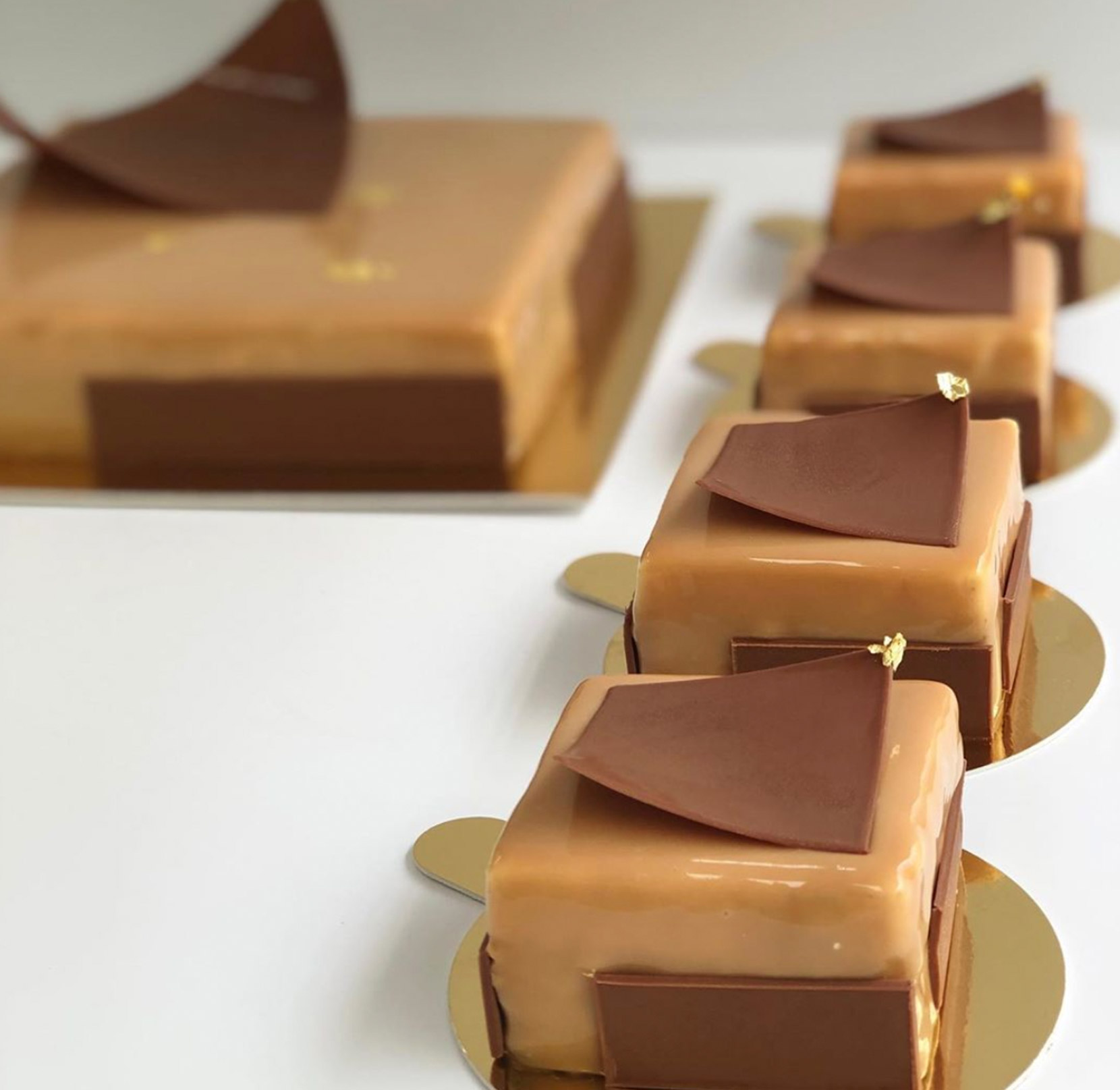 7. We're clearly thrilled that you did, but what made you choose to work with Vidanta?
Vidanta was the first ever company to offer me a Pastry Chef position, back in 2005. They believed in me then and they believe in me now, 14 years later! After two years at Vidanta, I left to work at another hotel, but I grew up as a professional and as a leader and I'm mature enough now to face this challenge again, and I love it. This is the type of place where any Pastry Chef would love to work!
8. What's the most rewarding part of your job? Besides taste-testing the sweets…
I found that my goal in life is to make people happy, to provide smiles and laughs. I transferred this to what I do, and the rewarding part of my job now is always seeing people smiling and happy after tasting or admiring one of my creations. Plus, in the end who doesn't want to be best friends with the Pastry Chef!
For a behind the scenes look, you can check out some of Chef Baeza's imaginative and delectable desserts here, on his Instagram or by following the hashtag #Chocolatementefidel. And make sure to try a few of his mouthwatering creations the next time you visit Vidanta Nuevo Vallarta!