If there's one thing the Caribbean is known for, it's our stunning turquoise waters and beaches.
Vacation time wouldn't be the same without an incredible beach—that's why we've been hard at work to make sure that our guests have the outstanding beach experience they deserve. Nothing compares to gazing at the iconic Caribbean coastline, feeling the warm sand in between your toes, and basking in the glistening sun reflecting on the crystal-clear water. At Vidanta Riviera Maya, we have been enacting a number of initiatives to ensure that your shores are always pristine and swimmable. The new updates include an even cleaner beach, as well as gorgeous new palapas lining fresh white sand. So, grab your beach gear and camera—no filter necessary!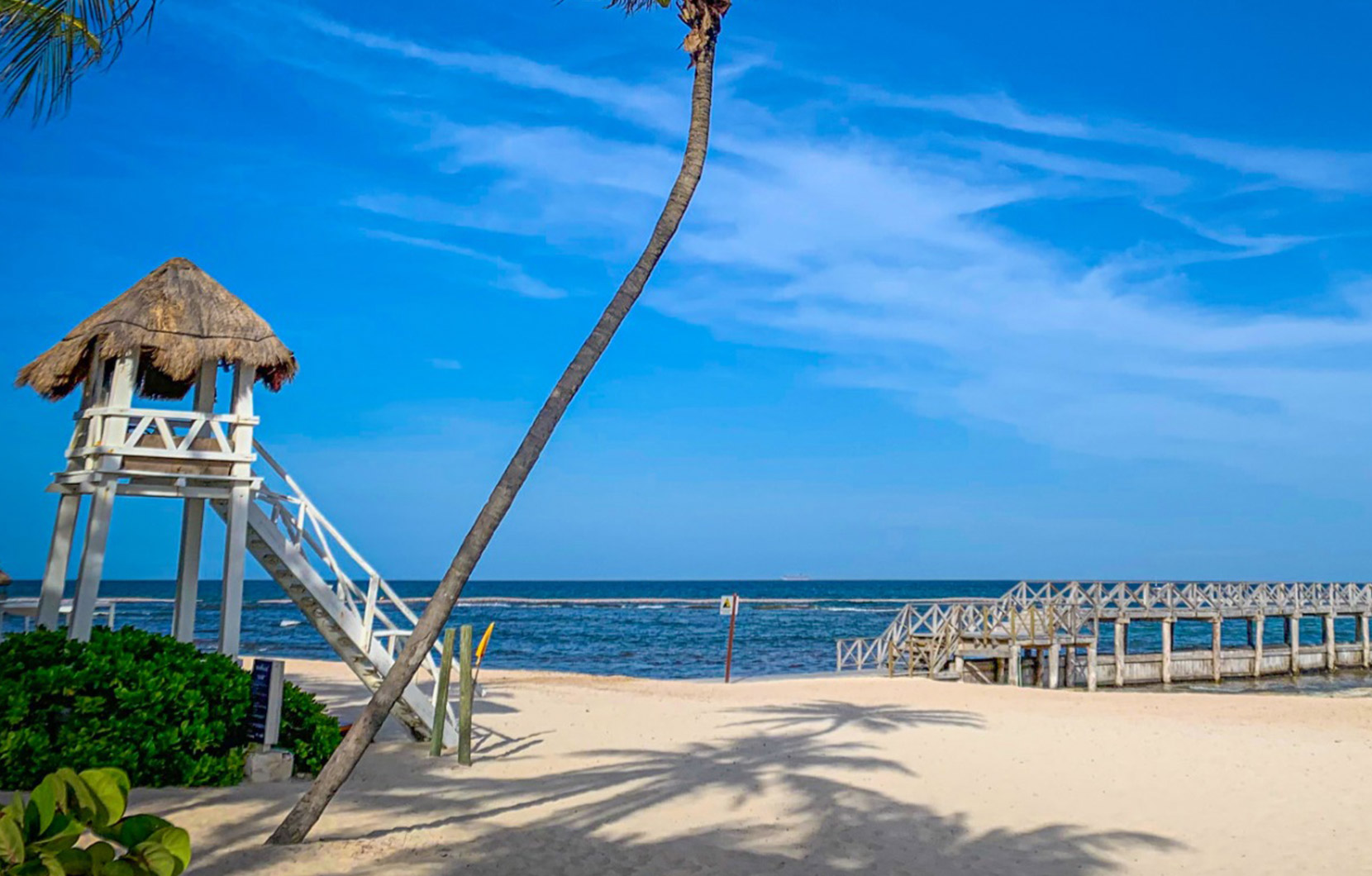 Our Beaches are Cleaner Than Ever
We've been focusing our efforts on creating the most gorgeous, immaculate shores imaginable. A major part of this has been coming up with a creative solution for managing sargassum—an aggressive seaweed that's been accumulating on beaches all over the world recently. In order to prevent the sargassum from building up on our beaches, we've implemented an innovative method for trapping it at sea, using a specialized boat to catch it in the water. This is followed by an environmentally-friendly sea barrier to ensure that any remaining seaweed doesn't wash ashore. The seaweed we catch is then composted and used as a fertilizer, to remain as eco-friendly as possible. Not only does this help keep our beaches clean, but it also protects the surrounding marine life.
Pure Paradise
In addition to making sure our beaches are clean and seaweed-free, we've also added the now-famous palapa-tipped docks, which line the resort's beaches and stretch out to sea. These picturesque docks are perfect for strolling on and taking in the salty sea breeze. They give guests a fun place to snorkel and swim from—and did you know they're also where our resort's Cena Romántica takes place? These private dinners for two are arranged by resort staff and feature dishes from our finest restaurants, set overlooking the crystal-clear water and our new and improved seashores. You can enjoy a beautiful night with your special person, right in the heart of paradise.
But we didn't stop there! We've also added a lot of fresh white sand and removed some of the large rocks, making the beaches more welcoming and walkable. These smooth beaches make sunbathing and strolling all the more enjoyable, relaxing, and utterly effortless.
Now that's what vacation is all about!
But don't take our word for it. We invite you to come enjoy these dazzling, one-of-a-kind shores for yourself on your next vacation to the breathtaking Vidanta Riviera Maya. You'll be shocked by the stunning transformations we've made, and we promise you won't be disappointed. We can't wait to welcome you back to our renowned coastline!
Check out our video on sargassum to learn more: