The bags are packed, you're at the airport, and the plane takes off in 45 minutes…
…then you realize, "Oh no, I've forgotten something!" But, don't worry. As important as it is to pack right for your vacation, Vidanta has you covered with everything you need to complete your stay. Below is a list of all our must-try experiences matched with your corresponding must-have items, available at everyone's favorite Vidanta boutiques. Because whatever it is you forgot or ran out of, Vidanta has you covered.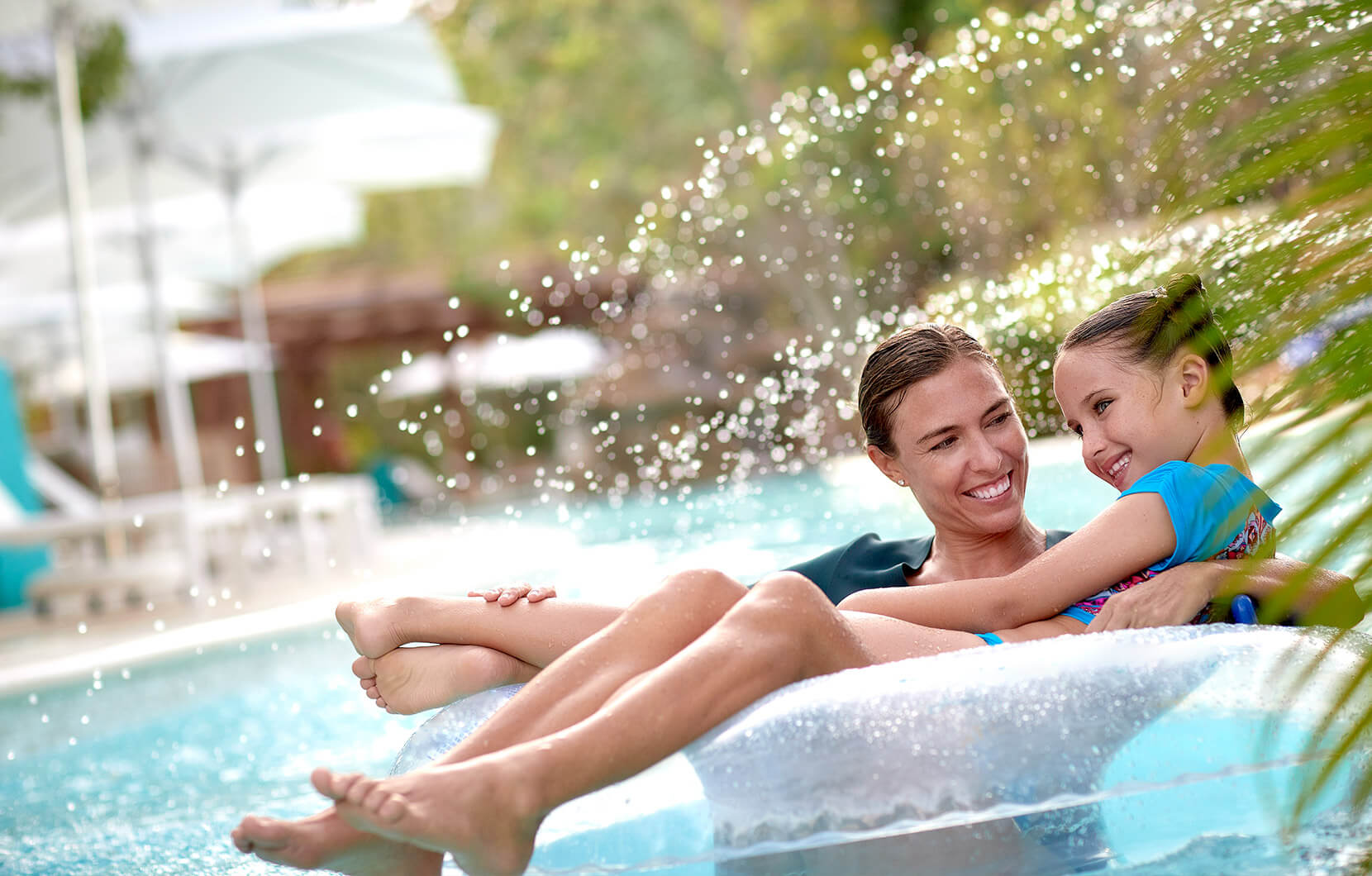 1. Jungala Aqua Experience
Location: Vidanta Riviera Maya
Description: The newly-opened Jungala features a dedicated concierge service, gorgeous jungle wilderness, private cabanas, endless aquatic playscapes, and some of the most amazing waterpark rides in the world.
Travel Essential: Glittery Water-Proof Sunscreen
Why: The park is open 10 to 5, so you'll need to keep that sunscreen applied all day long, especially if you're hitting up the wave pool, the slides, and then the lazy river. And why not embrace your inner superstar, while you're at it, by giving our sparkly SPF a whirl?
Where: Bana Cabana Souvenir Shop at Jungala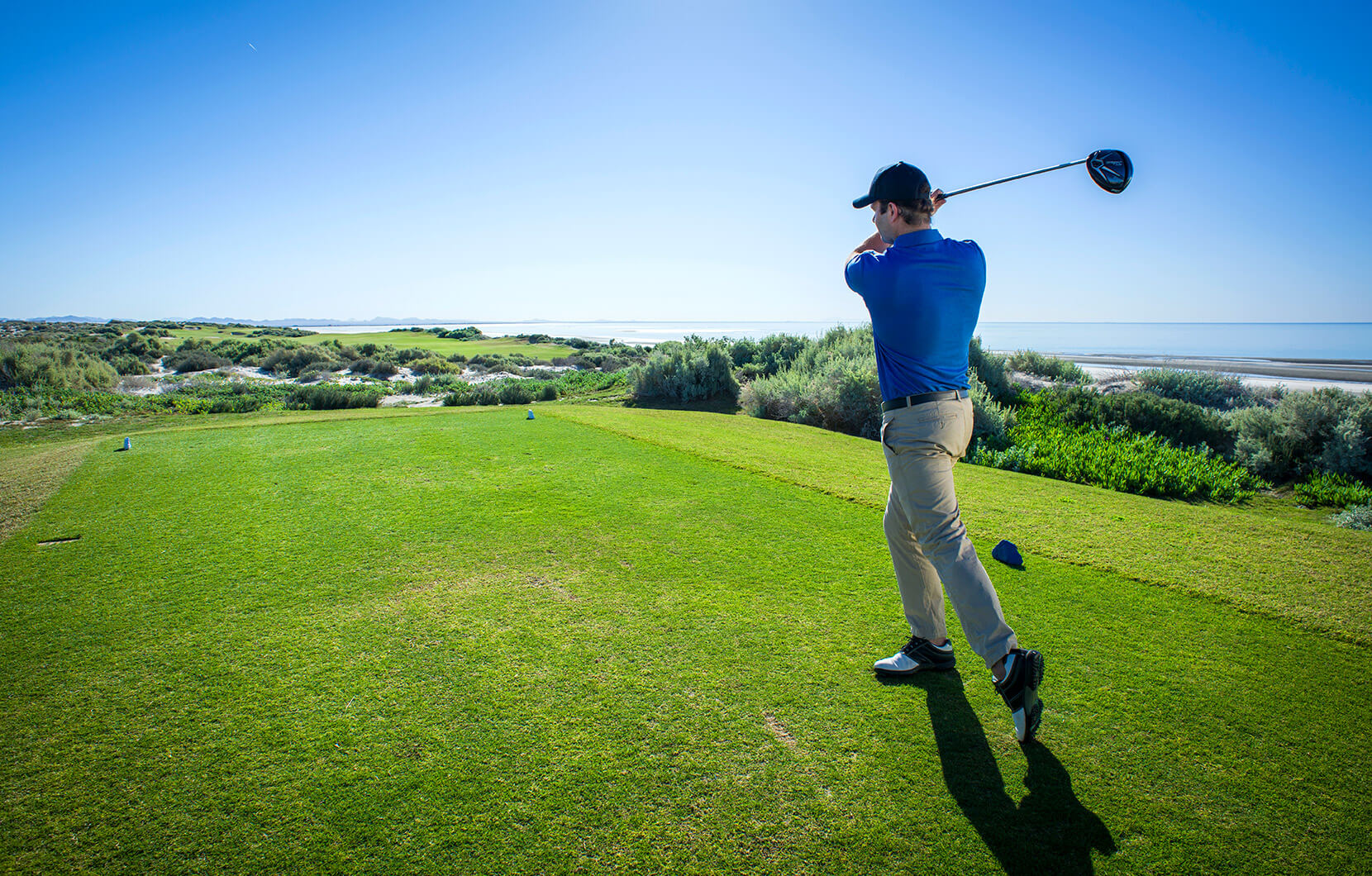 2. A Round on the Nicklaus Design Course
Location: Vidanta Puerto Peñasco
Description: Situated on a stunning peninsula surrounded by a natural estuary, inlet, and the Sea of Cortes, this course has been named one of the top 20 golf courses in the world.
Travel Essential: Vidanta Baseball Cap
Why: Keep your eyes shaded so you can hit those long shots and putt with precision, all while showing pride for the resort with our charming branded hats.
Where: The Pro Shop at Grand Luxxe Residence Tower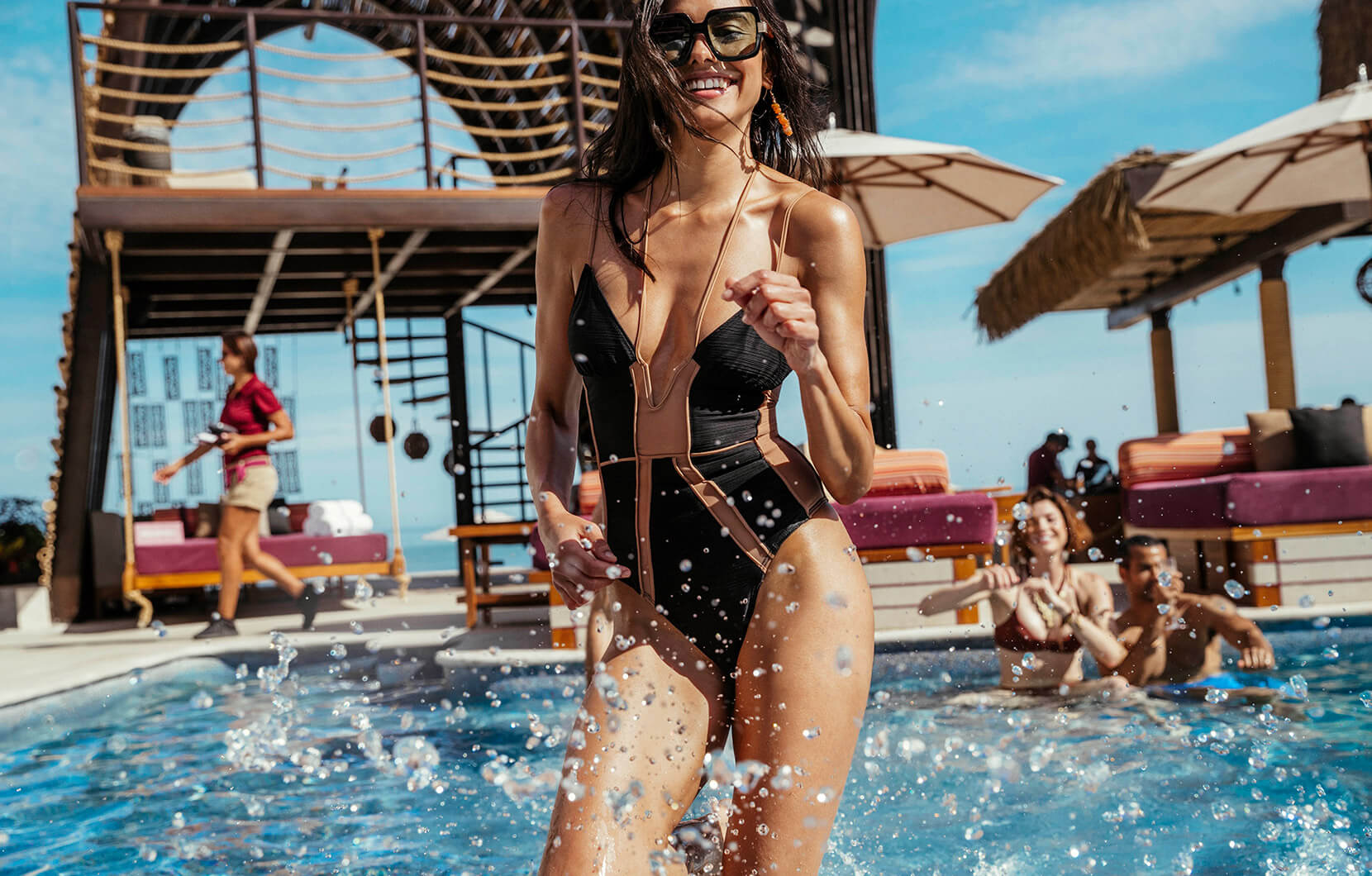 3. A Day at OMNIA Dayclub
Location: Vidanta Los Cabos
Description: At OMNIA Dayclub, you have the luxury of dancing your heart out in the sunshine before slinking into a pool to cool down—plus, this musical beachfront oasis is complete with exclusive VIP cabanas, star-studded talent, delicious food and drinks, and the best part—bottle service!
Travel Essential: A cute Swimsuit Cover-Up
Why: Because when you're lounging by the pool, reclining on one of our sunbed swings, or chilling in a VIP two-story cabana, you'll want to look as stylish as you feel.
Where: Que Lindo Lifestyle Boutique in the Lobby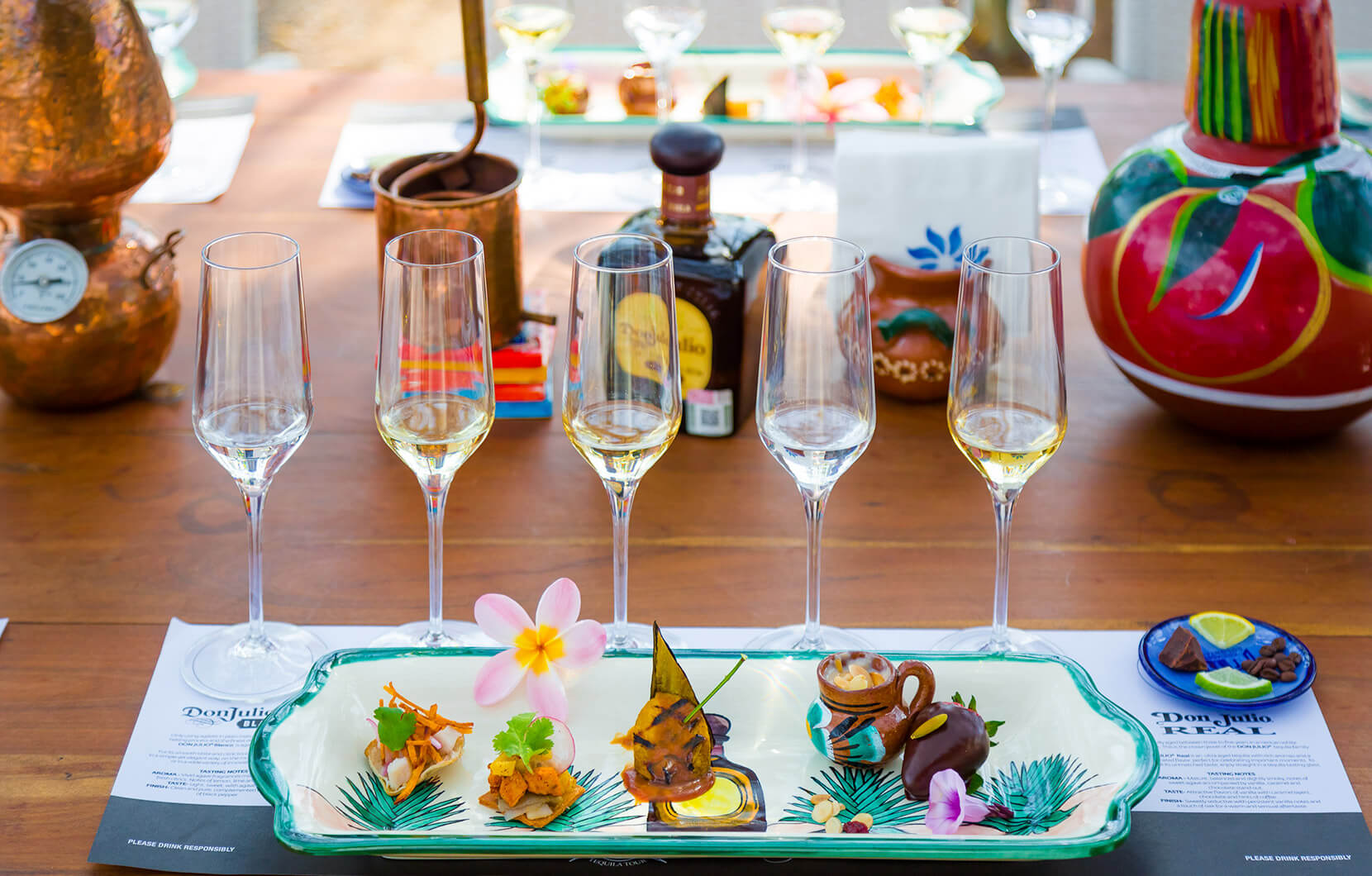 4. Tequila Tour
Location: Vidanta Nuevo Vallarta
Description: This lively and surprising tour will teach you all the secret histories and complexities of Mexico's beloved liquor, complete with tastings, cocktail and cooking classes, and a delicious grill sesh at the end.
Travel Essential: Stylish Sunglasses
Why: The Tequila Tour can feel like an exotic excursion to the far-flung regions of Jalisco (when really it's a short golf cart-ride across the Ameca Bridge and the Norman Signature Golf Course). And trust us, once you've settled into our sunny agave garden to learn more, you'll want to put your sunglasses on so you can soak it all up with some shade.
5. Heading Home
Location: All Resorts
Description: Sadly, every vacation must come to an end… but don't let those sunny days of exploration, relaxation, and luxury be forgotten.
Travel Essential: An Amazing Souvenir
Why: One way to ensure your trip stays with you forever is through a thoughtful keepsake—whether it's a work of art from Mercado México (in Nuevo Vallarta or Riviera Maya), the JOYÀ soundtrack from Riviera Maya, or just a small piece of jewelry from your resort's boutique, we've got just the thing to keep those amazing memories fresh in your mind.
Where:
La Plaza at Vidanta Nuevo Vallarta
Jade or the JOYÀ Boutique in Riviera Maya
Que Lindo Lifestyle Boutique at Los Cabos
La Plaza at Vidanta Acapulco
Jade Boutique at Vidanta Puerto Peñasco
Jade Boutique at Vidanta Puerto Vallarta
Craving your next adventure? Call 1-800-292-9446 to book your stay today!