Close your eyes and picture yourself clinking a chilled glass…
You're with the ones who love you the most—celebrating the sun in your hair, sand in your toes, and all your worries being far away. Imagine that delicious first sip of summer, that refreshing blast to get you ready for pure relaxation and tons of fun. We all know that there's no better way to celebrate vacation than by raising a glass to all the joy that awaits! At Vidanta, we care about every detail of your stay—from how delicious your cocktail is, to whether your server is attentive enough. We want every minute to fill you with happiness and give you beautiful, long-lasting memories.
To help you choose between all the amazing lounges and bars Vidanta has to offer, we have compiled a list of our favorites. We also included each establishment's famous drink to help you make your decision. So get ready to kick back and drink up!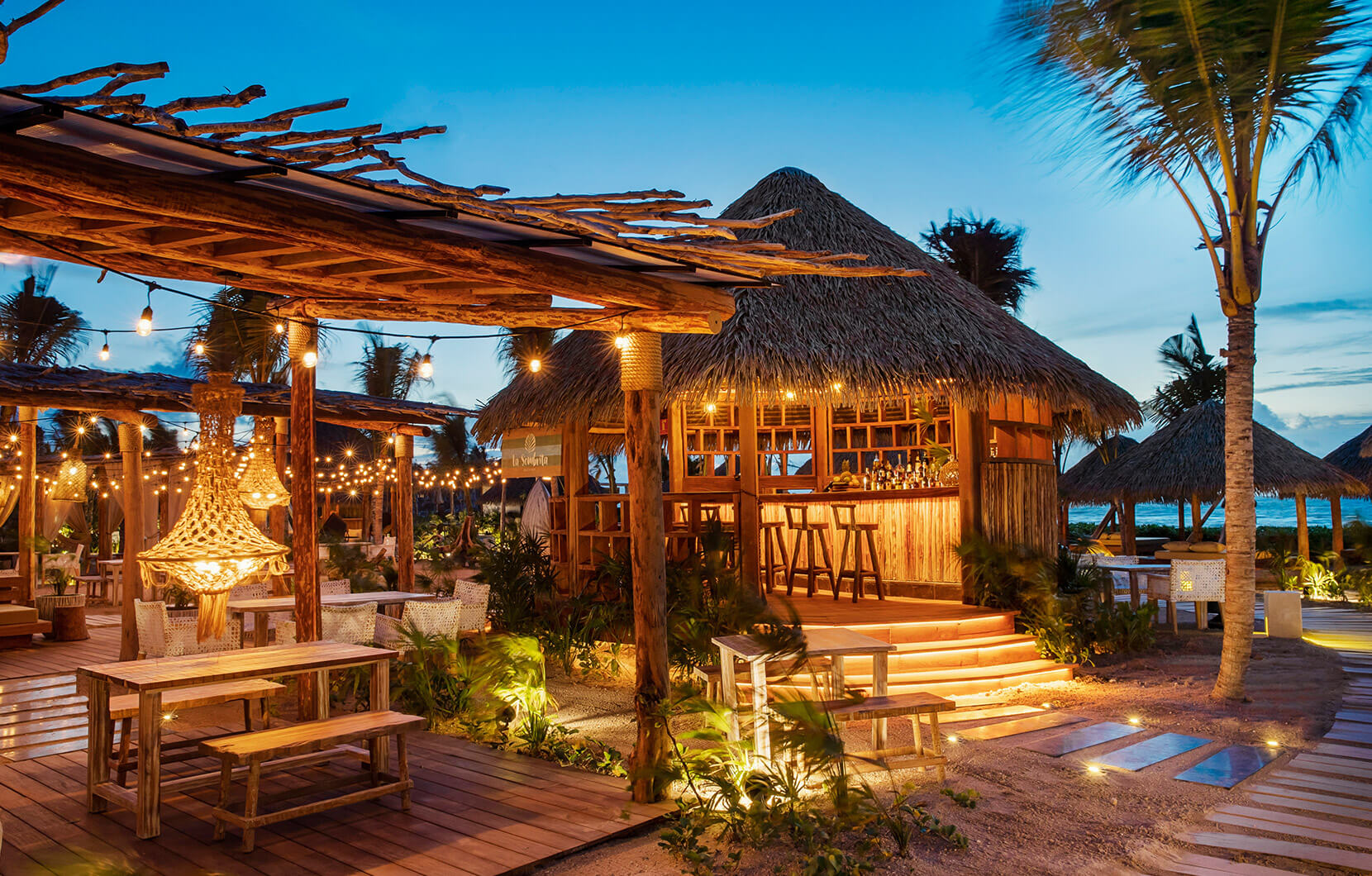 1. La Sombrita
Where: Salum, Vidanta Riviera Maya
What: This classic bohemian beach bar has an epic cocktail menu. Situated in a cozy palapa hut in the heart of Salum, it's in the perfect spot for you to finish up your amazing evening out with a tropical nightcap. Enjoy the sounds of live music caressing your ears, or just relax to the soothing music of the sea while soaking up the romantic vibes of the Caribbean.
Must-Order Drink: Sueño Maya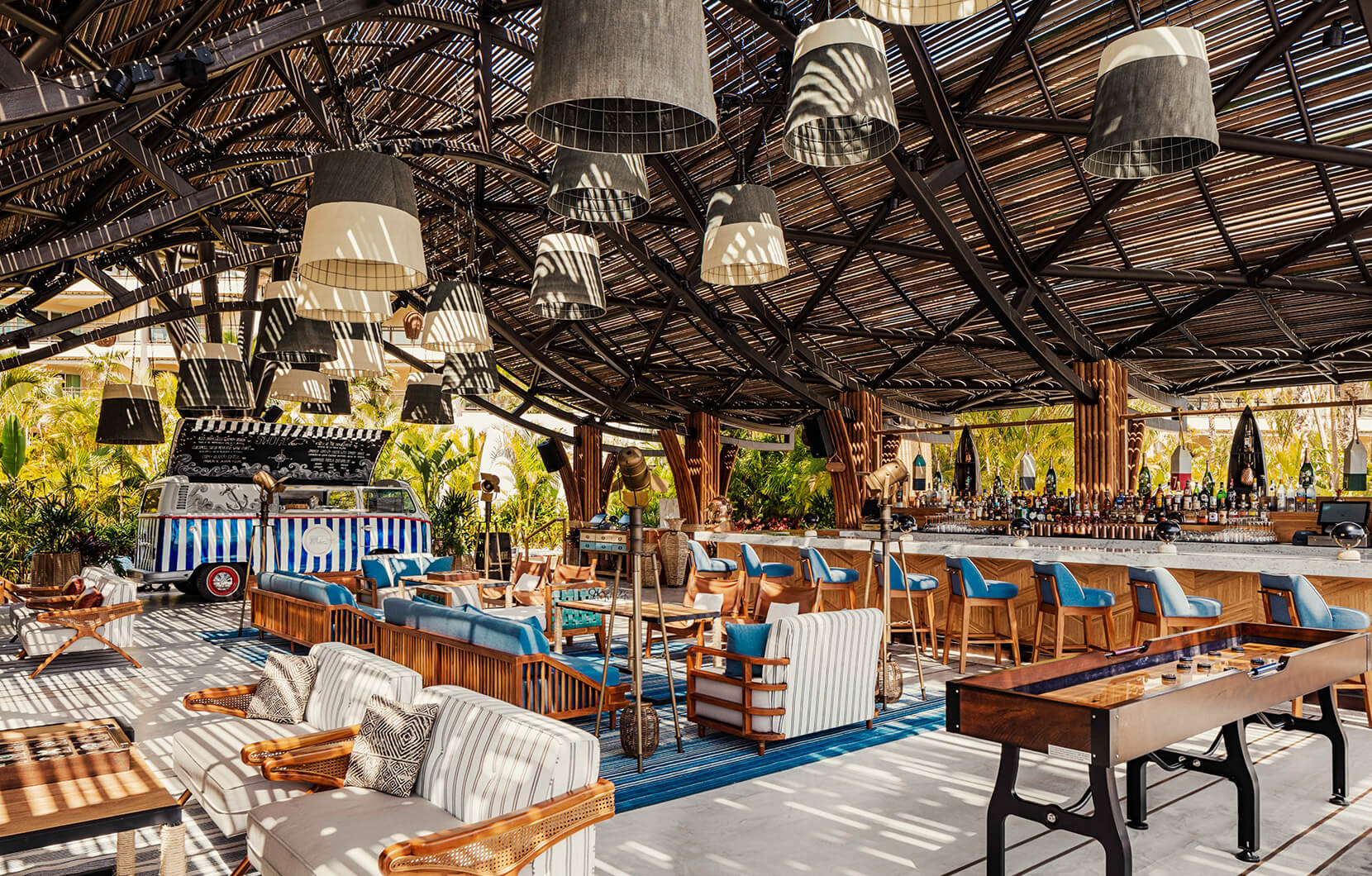 2. SHOREbar
Where: Across from El Mezquite, Vidanta Los Cabos
What: After coming through the iconic Skywalk of Vidanta Los Cabos, make your way to this laid-back, open-air lounge. Perched above the main pool and OMNIA Dayclub, SHOREbar features world-class mixologists and a selection of drinks that varies from classic, to tropical, to avant garde. Your taste buds will not be disappointed!
Must-Order Drink: Pineapple Crusher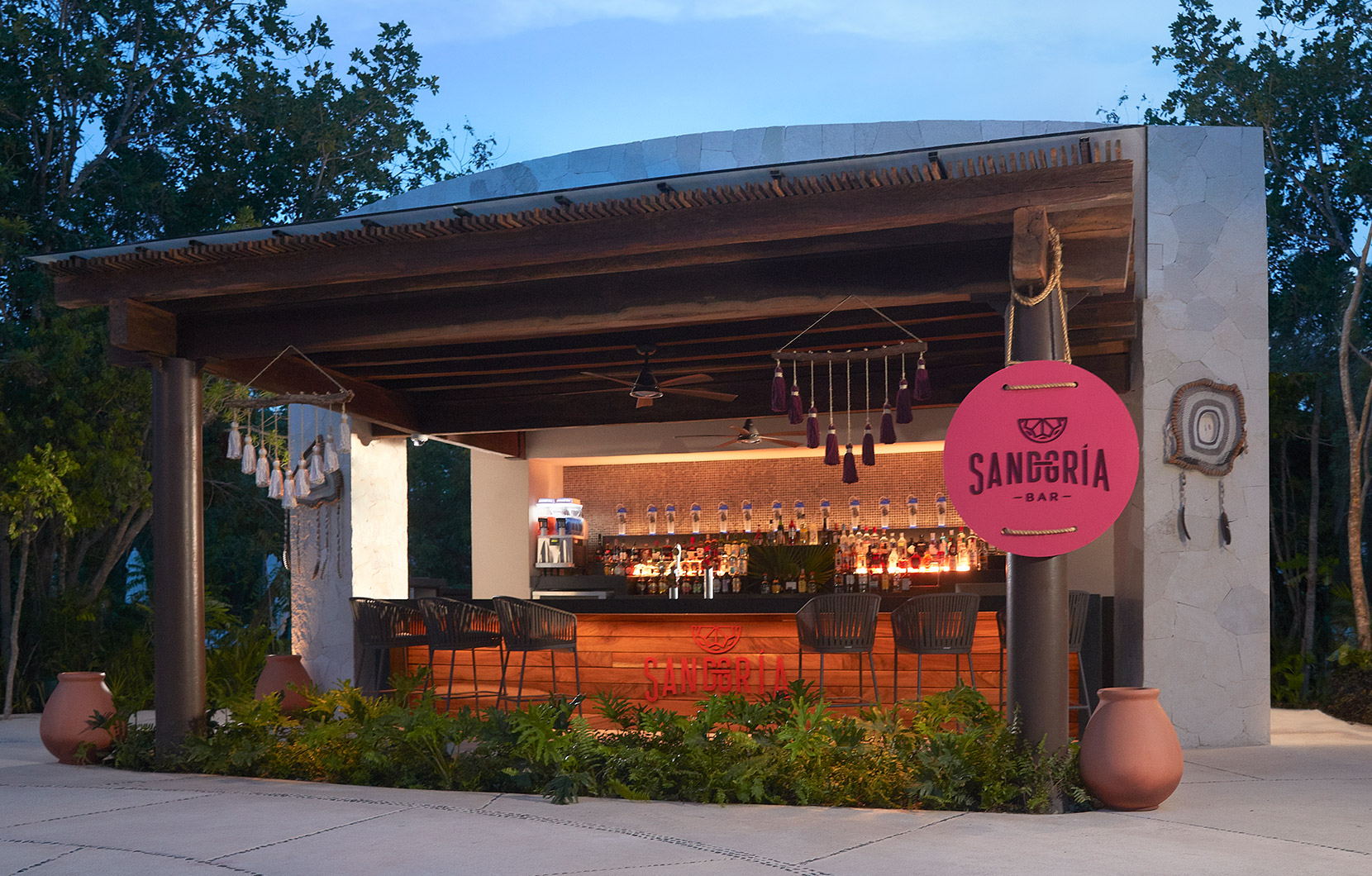 3. Sand-gria
Where: Jungala Aqua Experience, Vidanta Riviera Maya
What: After a fabulous afternoon of racing down waterslides, splashing in the wave pool, and floating down the world's longest lazy river, Sand-gria is the perfect place to take a pause. Located just over from the Brave Wave Pool, this lovely little bar offers just the refreshment you need before you rush back to your favorite water attractions.
Must-Order Drink: Agave Garden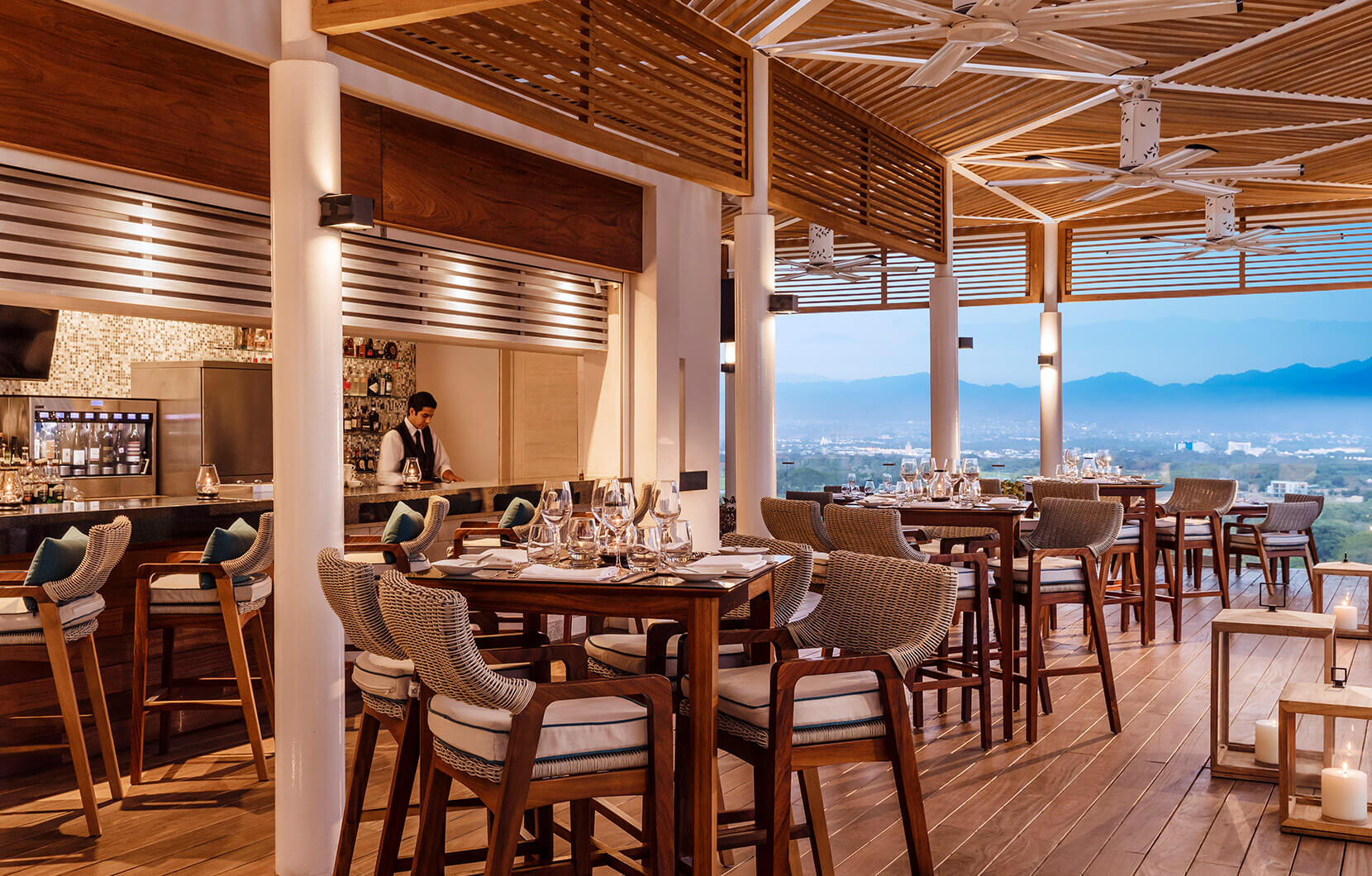 4. Quinto
Where: Rooftop at Grand Luxxe Residence, Vidanta Nuevo Vallarta
What: There is no lounge at Vidanta Nuevo Vallarta, or maybe even in the entire Banderas Bay, that can beat this incredible view. Picture yourself elevated on a 365-degree vista, gazing out across the entire resort, the neighboring Sierra Madre mountains, and the Ameca River valley… pretty amazing, right? It's the perfect place to make a toast to life.
Must-Order Drink: The Fifth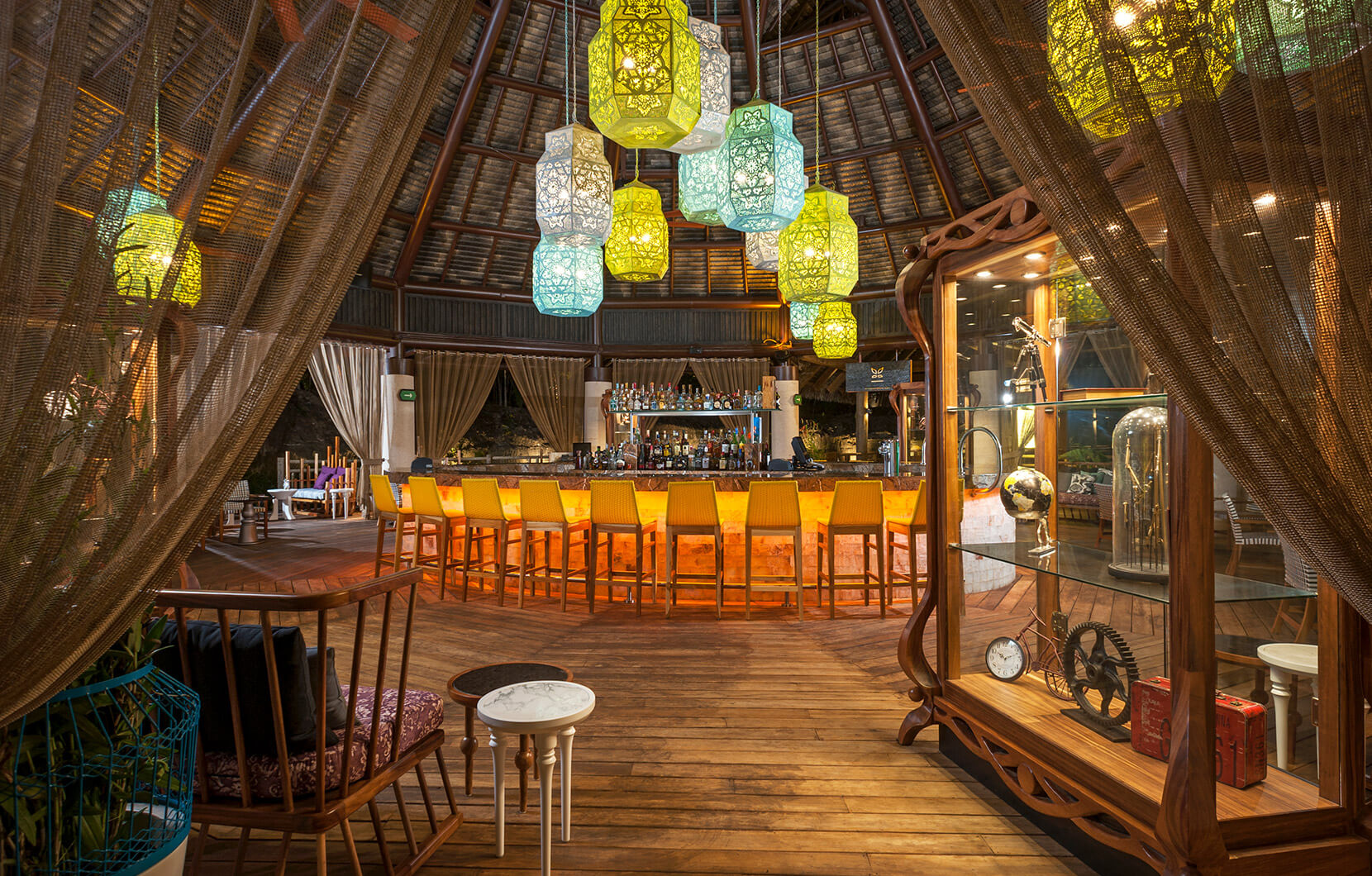 5. Nektar Lounge
Where: Next to the Cirque du Soleil Theater, Vidanta Riviera Maya
What: Imagine a lounge as delightful and surprising as JOYÀ, the magical Cirque du Soleil show located just around the corner. At Nektar Lounge, you can sip imaginative cocktails and dig into scrumptious small bites—all while enjoying the whimsical décor, which includes knickknacks and curios inspired by the production. Better yet, this lounge also features an amazing view of the theater.
Must-Order Drink: The Alebrije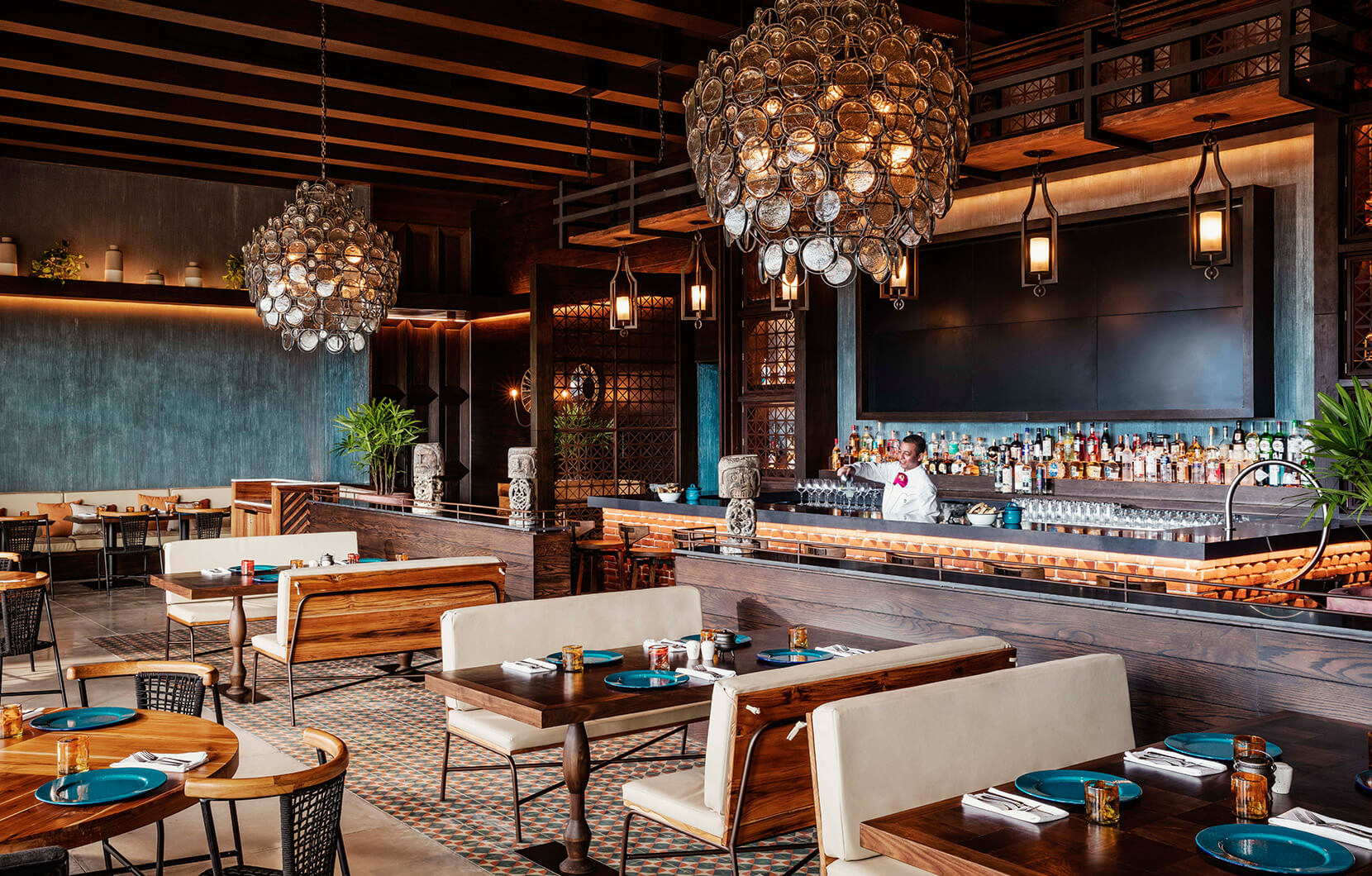 6. La Cantina
Where: Salum, Vidanta Riviera Maya
What: For a taste of authentic Mexican culture, come by La Cantina. The dining room is thoughtfully designed and inspired by the rich culture and traditions of Mexico, while the impressive list of drinks showcases some amazing mezcals and tequilas and plenty of vibrant cocktails. After you've ordered, you can enjoy live mariachi performances while drinking like the locals do.
Must-Order Drink: Mexican Old Fashioned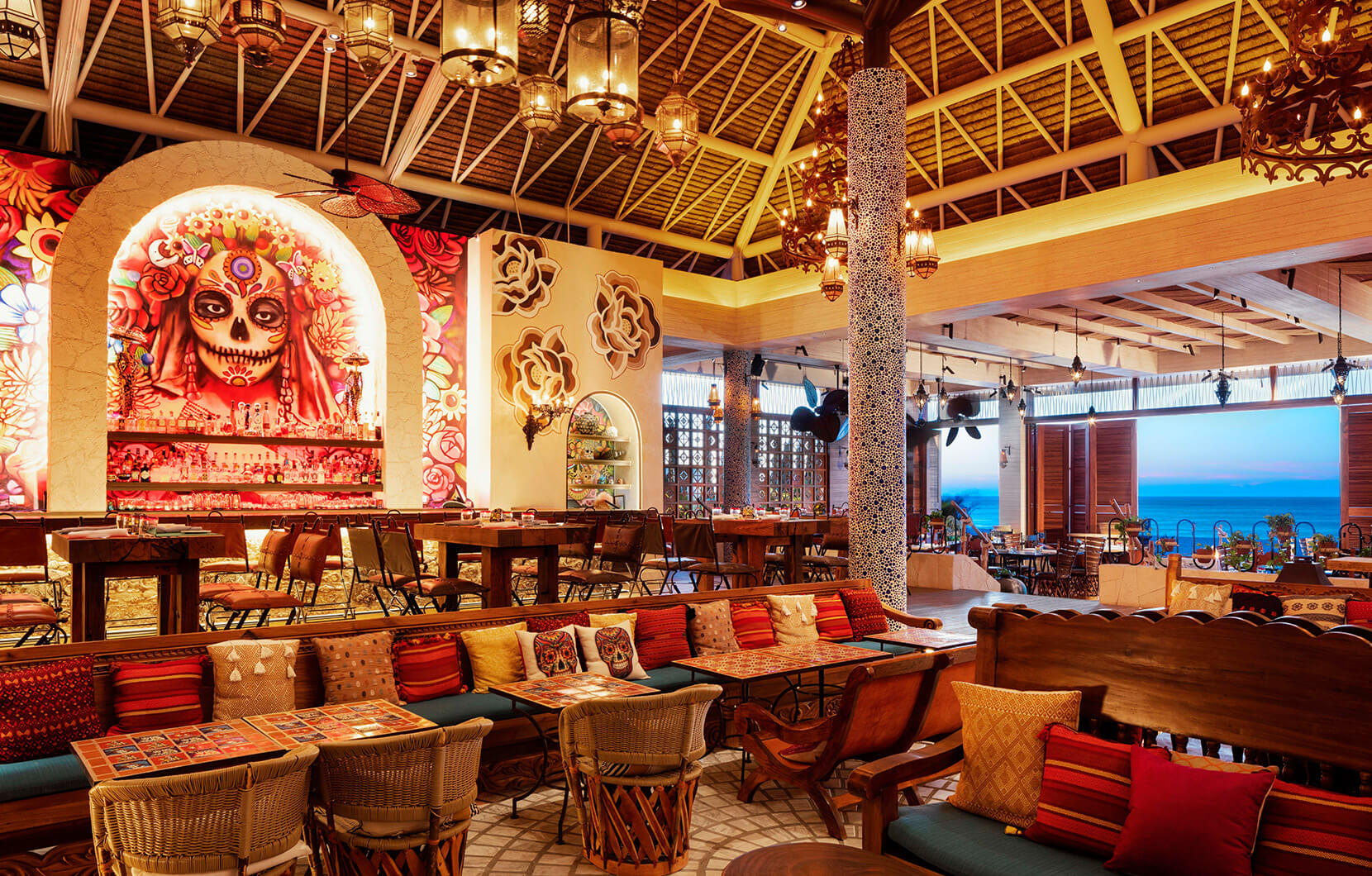 7. Casa Calavera
Where: Next to OMNIA Dayclub, Vidanta Los Cabos
What: Located shoreside to the Sea of Cortez, this spirited restaurant and lounge has colorful Día de los Muertos-inspired décor and an unforgettable selection of sophisticated Mexican fare. Snap some pictures of the giant Catrina mural overlooking the bar, then just kick back and enjoy one of our fantastic margaritas.
Must-Order Drink: The Tequila Flight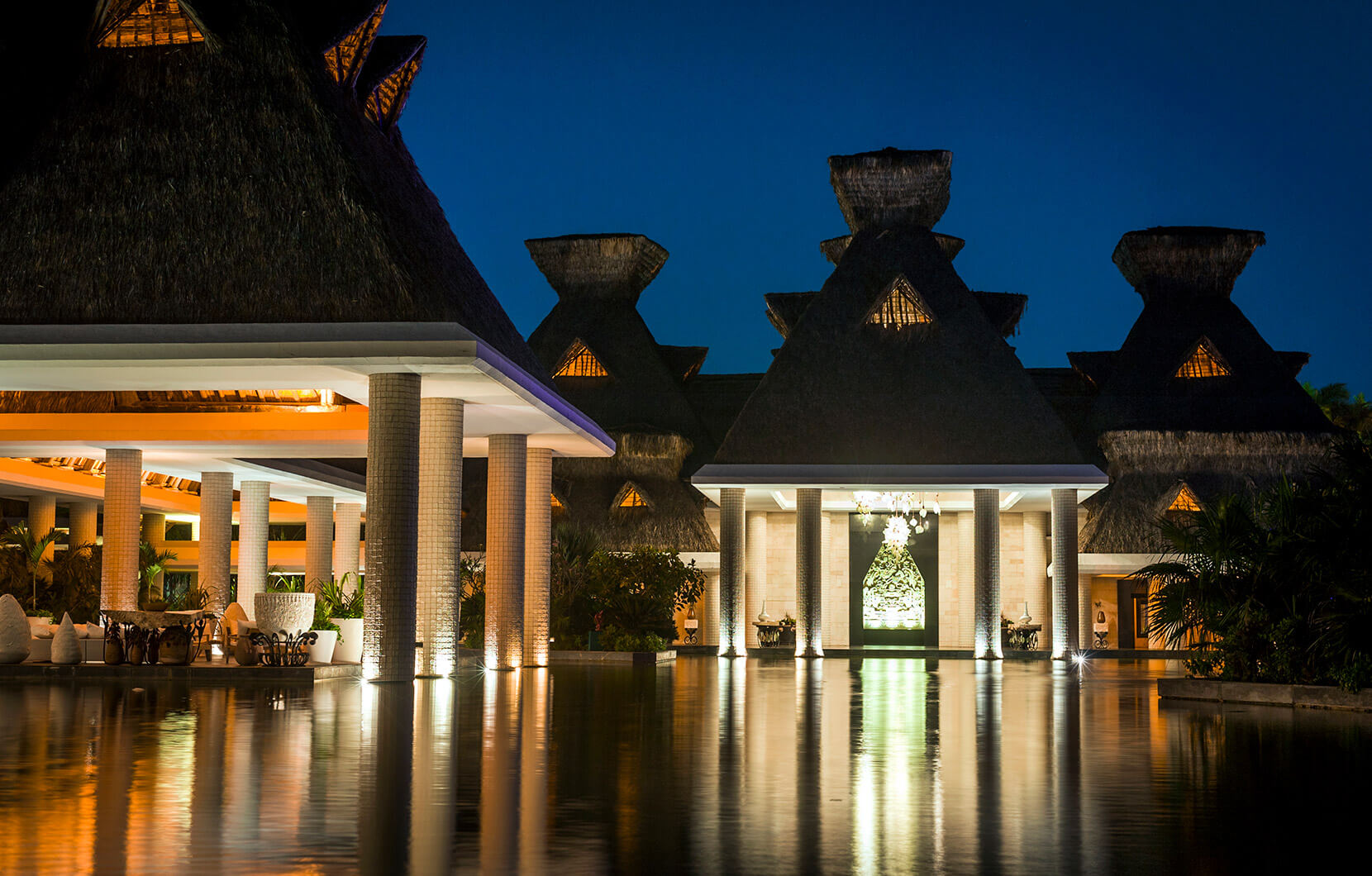 8. The Bar
Where: Palacio Maya, Vidanta Acapulco
What: If you're staying at Vidanta Acapulco, head on over to The Bar at Palacio Maya (the entertainment plaza) for some amazing entertainment, while also delighting in a chilled cerveza or a yummy cocktail. Located at the center of the resort, this charming establishment offers the perfect place to spend an evening, whiling away the hours with a tropical drink in hand.
Must-Order Drink: Classic Margarita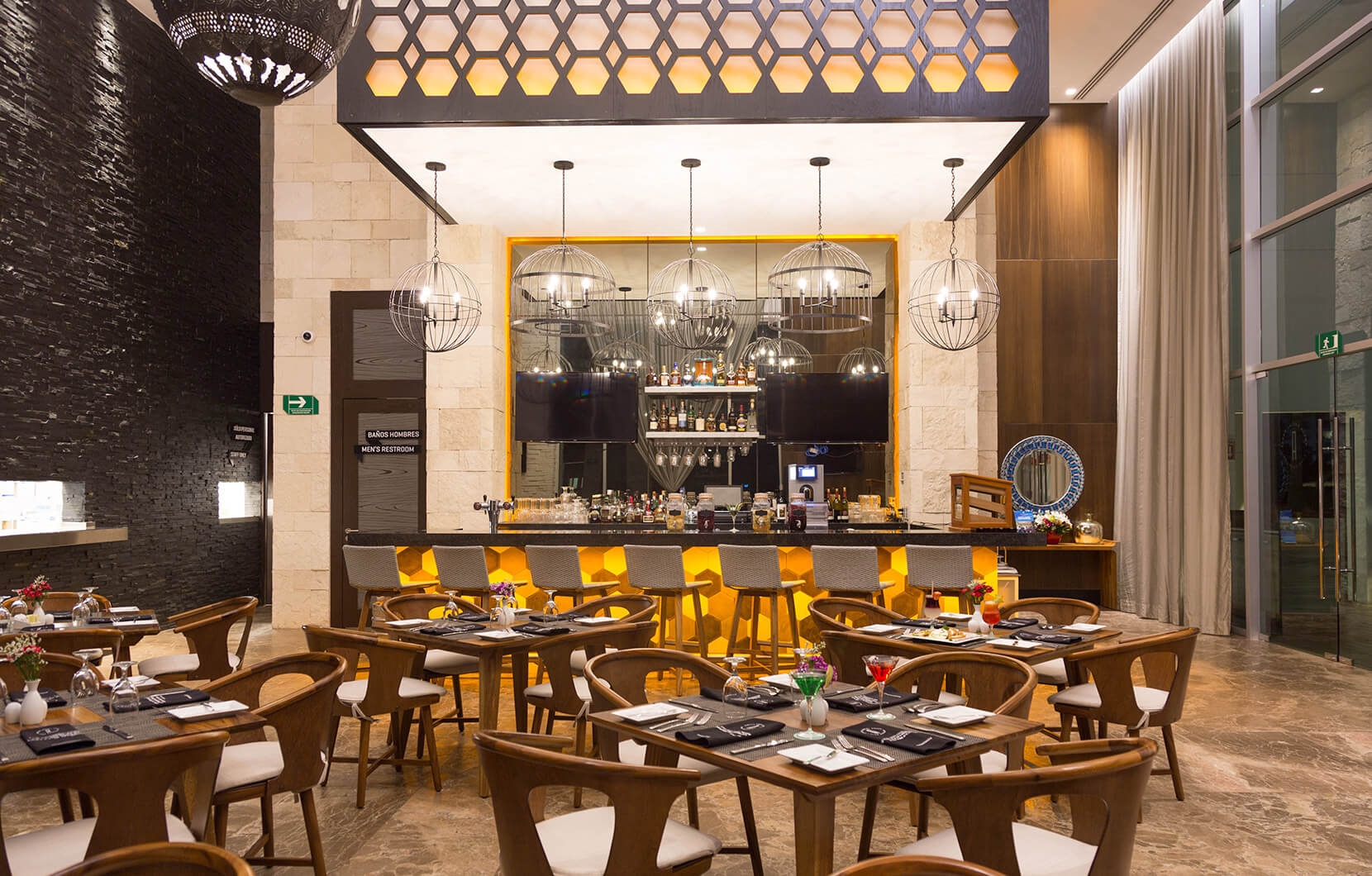 9. Ameca Social Club
Where: Next to Grand Luxxe Residence at Vidanta Nuevo Vallarta
What: After an invigorating round of golf, there's no better place to relax than on the terrace at Ameca Social Club. Here you can enjoy expansive views of the Ameca River and the nearby mountains. Plus, this lounge specializes in whiskeys and has a considerable beer selection—all perfect beverages to enjoy after a day out on the course.
Must-Order Drink: Macallan Whisky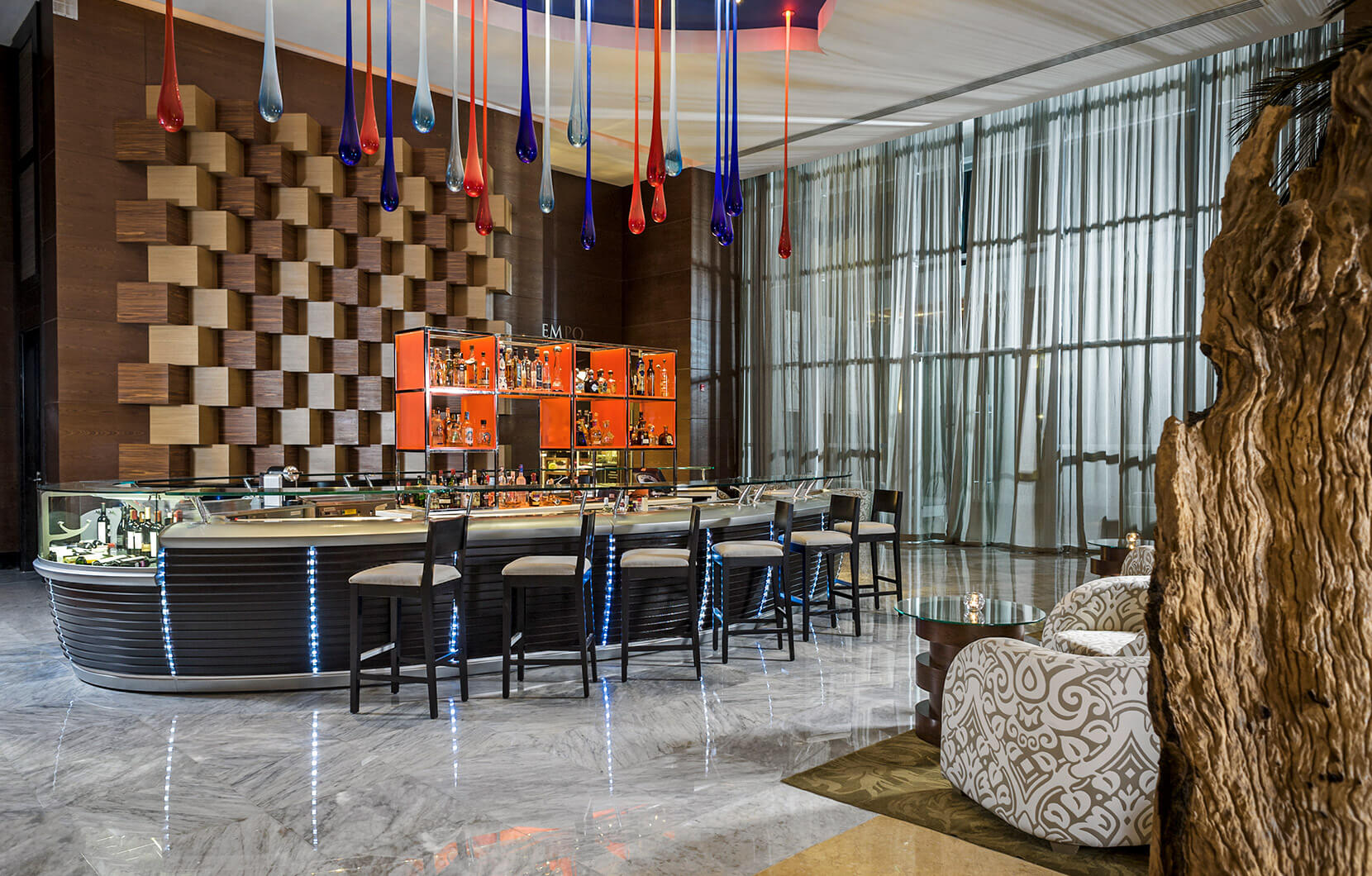 10. Luxxe Bar
Where: Grand Luxxe Lobby, Vidanta Nuevo Vallarta
What: This elegant lobby bar is the talk of the resort for its expansive selection of tequilas and the jaw-dropping teardrop glass sculpture adorning the ceiling above. It even received the T Award for an amazing tequila selection! You can enjoy live music most nights, as well, so what's not to love?
Must-Order Drink: A shot of José Cuevra Reserva de la Familia
No matter where you decide to indulge in a chilled glass of wine, a zesty cocktail, or a sophisticated shot of tequila, you're sure to find exactly what your heart craves—or to be delightfully surprised! At Vidanta, we are here to celebrate your endless happiness and bliss. So say hello to vacation and to your new favorite drink by calling 1-800-292-9446 to book your next trip to paradise. Salud!