With its unforgettable décor and inimitable flavors, Casa Calavera is a must-try for any Los Cabos visitor.
Get ready to embark on a truly unique gastronomic adventure straight to the heart of Mexico. Casa Calavera is a beautiful, colorful, Día de los Muertos-themed restaurant located right on the beach at our Los Cabos destination. You'll be amazed the moment you walk in, as you travel down a dramatic corridor lined with glowing candles, colorful skulls, and beautiful ofrendas. And once you step inside the restaurant, you'll be greeted by a huge vibrant mural of a Catrina above the bar. It's truly a marvelous way to begin your dining experience.
We're so thrilled to partner with Hakkasan Group—the renowned global lifestyle entertainment leader—to offer this incredible dining concept together. Here you'll delight in flavorful, mouthwatering delicacies while receiving premium, attentive service all night long. Read on to discover the most sumptuous dishes and drinks we've highlighted, so you can have a truly spectacular night of food, drink, and happiness.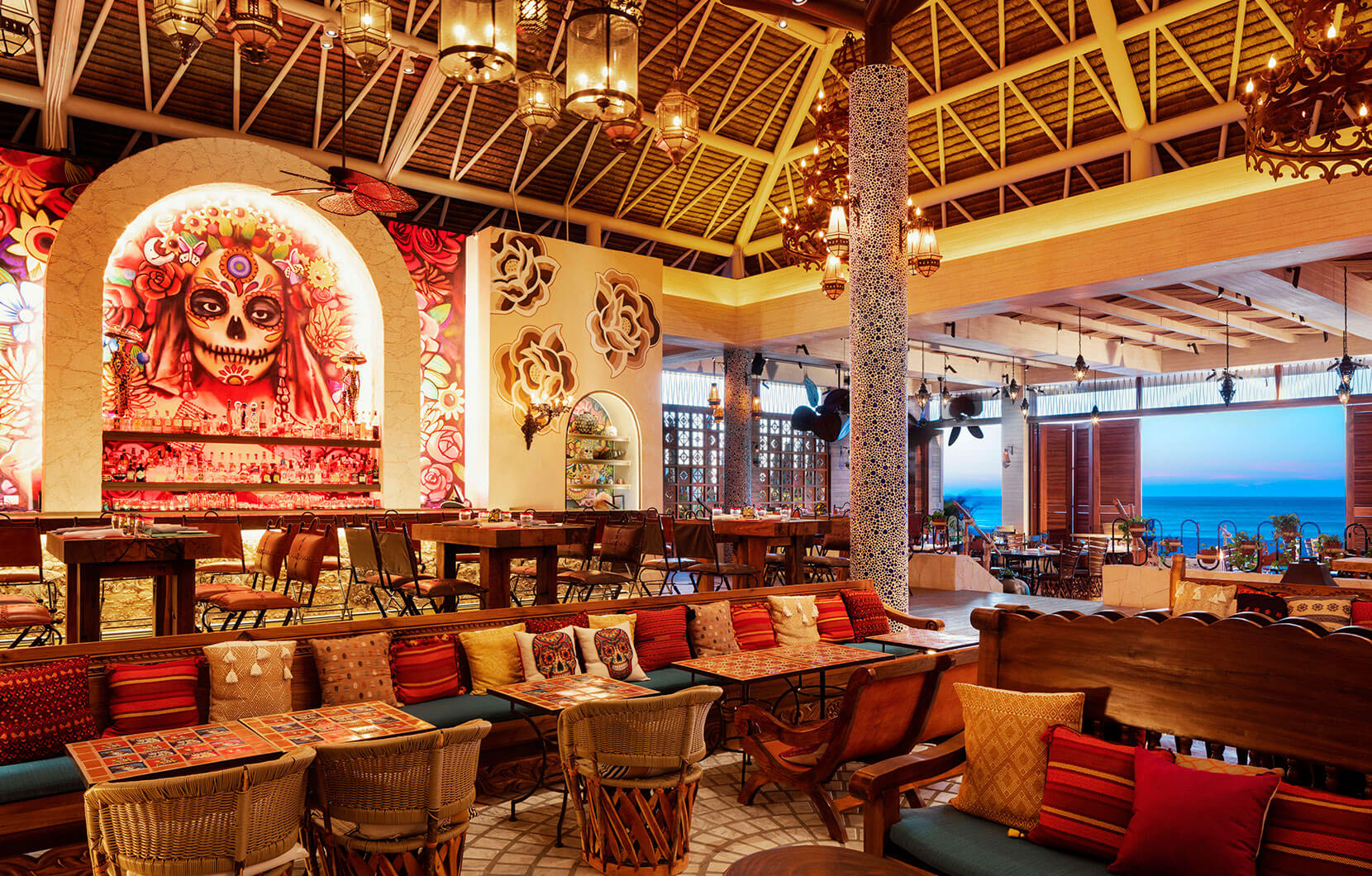 Drinks
Try the "Smokin' Peaches" specialty cocktail, which infuses smokiness and tropical fruitiness to create a one-of-a-kind drink. It's not only delightfully unique, but also beautifully presented and aromatic. Or, if you're in a festive mood, try the hibiscus margarita which is bursting with sweetness, tartness, and even saltiness at times. Best yet, it's topped with a refreshing layer of Prosecco foam.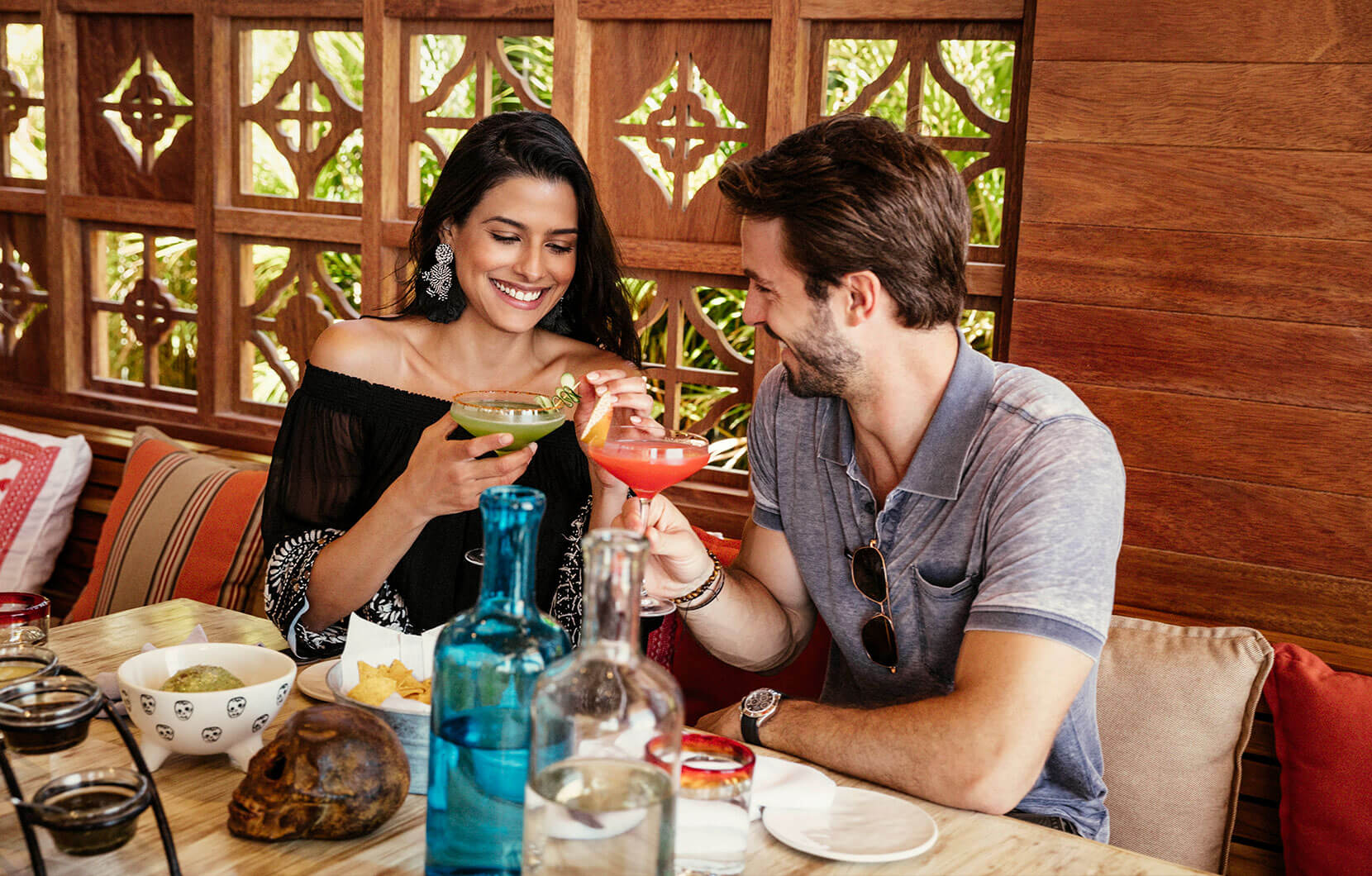 Appetizers
If you'd like to experience all the deliciousness that Casa Calavera has to offer, try the "Uno, Dos, Tres Ceviche" platter which gives you samplings of three different ceviches, all freshly made. The catch of the day varies on a daily basis, so you'll get to experience new flavors every time you visit.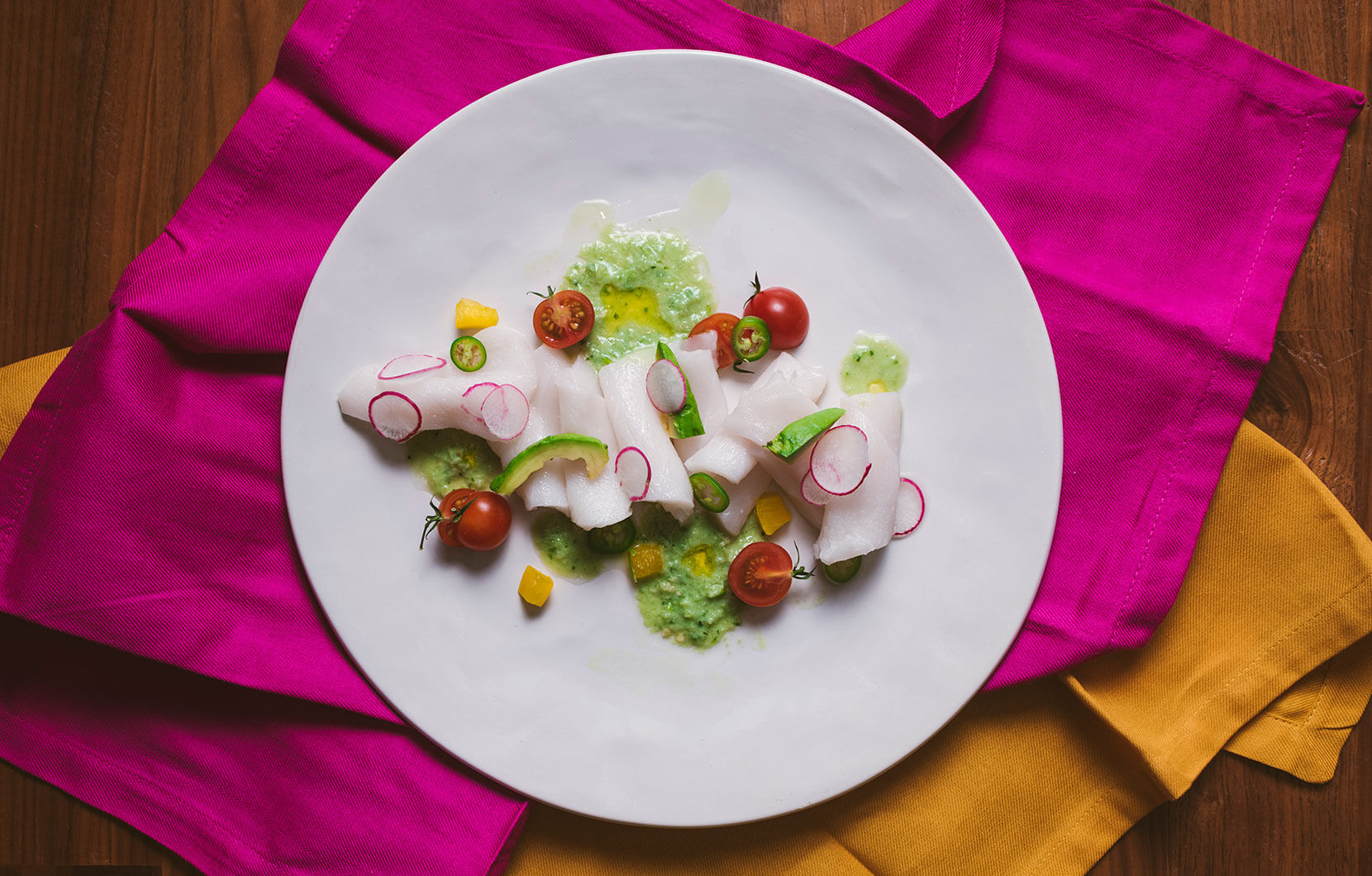 Main Course
For your main course, try the taco sampler which includes three tacos of your choice. And make sure you get the "Taco Gober Precioso", a delightful shrimp taco full of exquisite flavors and textures. For fish lovers, savor the Sea of Cortez catch of the day, which is cooked perfectly and served with organic vegetables. And for an extra side of coziness and warmth, get the tortilla soup which is poured tableside and is rich with colorful flavors and vibrant ingredients that come together in perfect harmony.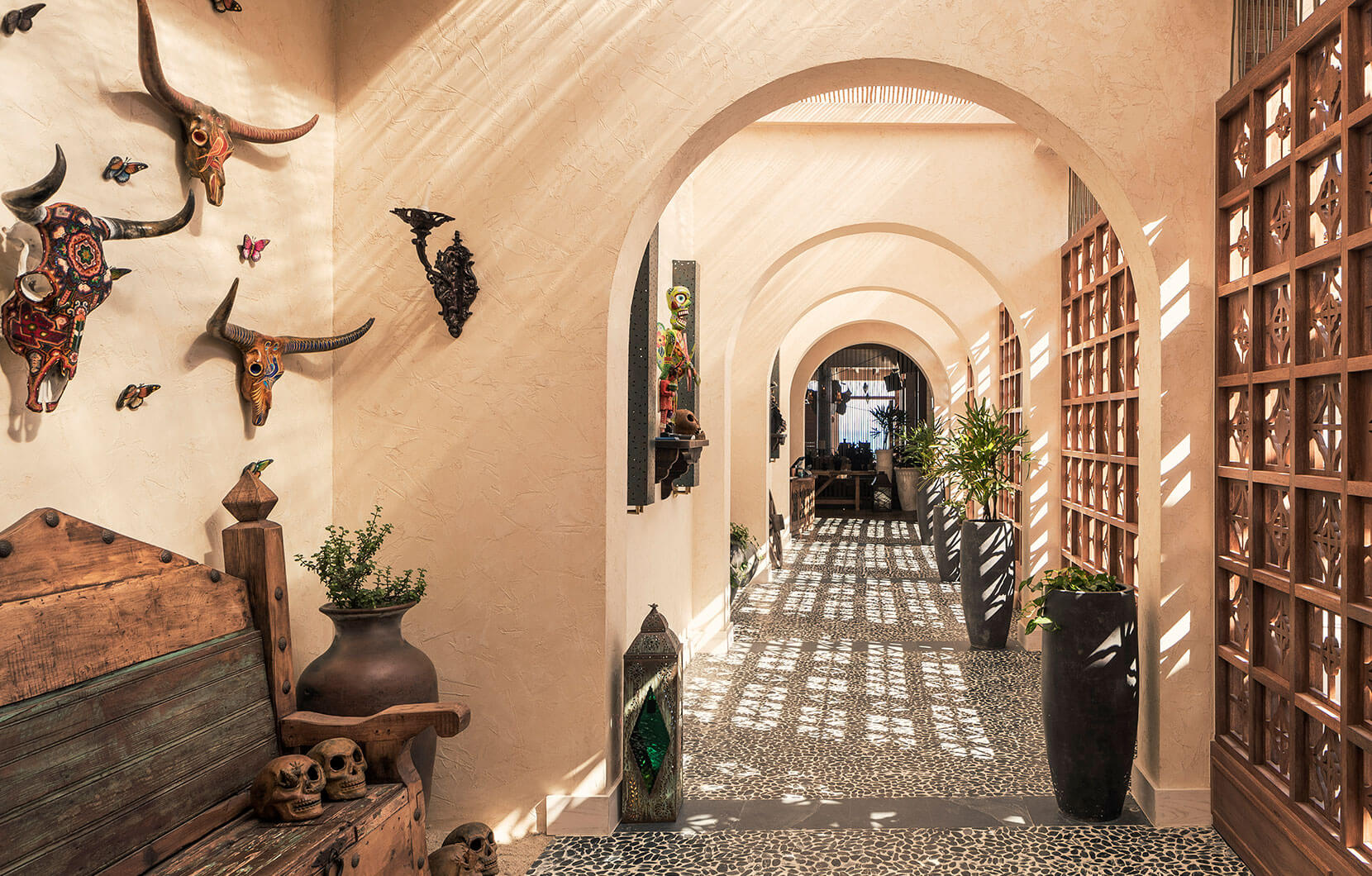 Dessert
Last but not least, indulge your palate in something sweet to top off a delicious night of savory flavors. We recommend the churros, a classic Mexican dessert, which are soft, sugary, and satisfying to every palate.
This guide is only an introduction to the world of flavor and sumptuousness that Casa Calavera offers. Each dish is carefully prepared and perfected to just the way you like it, so no matter what you decide to order you're sure to have an unforgettable evening. Just call 1-800-292-9446 to book your vacation and gastronomic adventure today!