Put Vidanta Acapulco at the top of your travel list because this gorgeous destination is an absolute must-visit!
Each and every one of the Vidanta Resorts offers unique charms and incredible, one-of-a-kind offerings. But this might be especially true of Vidanta Acapulco, a haven of luxurious relaxation and fun. It's the perfect place for a romantic getaway or a wonderful family vacation. From premium accommodations and fine dining to fabulous entertainment and the best service in all of Mexico, Vidanta Acapulco offers endless opportunities for pure happiness and sun-filled bliss.
We've highlighted the Top 7 reasons why we're in love with this destination to get you excited for your stay and to help plan your vacation. You'll want to pack your bags immediately and head straight to paradise!
1. Incredible Golfing
Golfing at Vidanta Acapulco is a truly special and unique experience. Tee off on the 18-hole, par-72 course that showcases the region's amazing scenery. And after playing on the gorgeous green, you can enjoy a delicious breakfast at Green Break while delighting in a perfect view of the course.
2. Premium Shopping
Delight in an authentic, one-of-a-kind shopping experience at La Plaza, a beautiful shopping mecca with plentiful offerings. And visit La Boutique for a wide variety of exclusive items and brand-name fashion, perfect for memorable souvenirs and thoughtful gifts.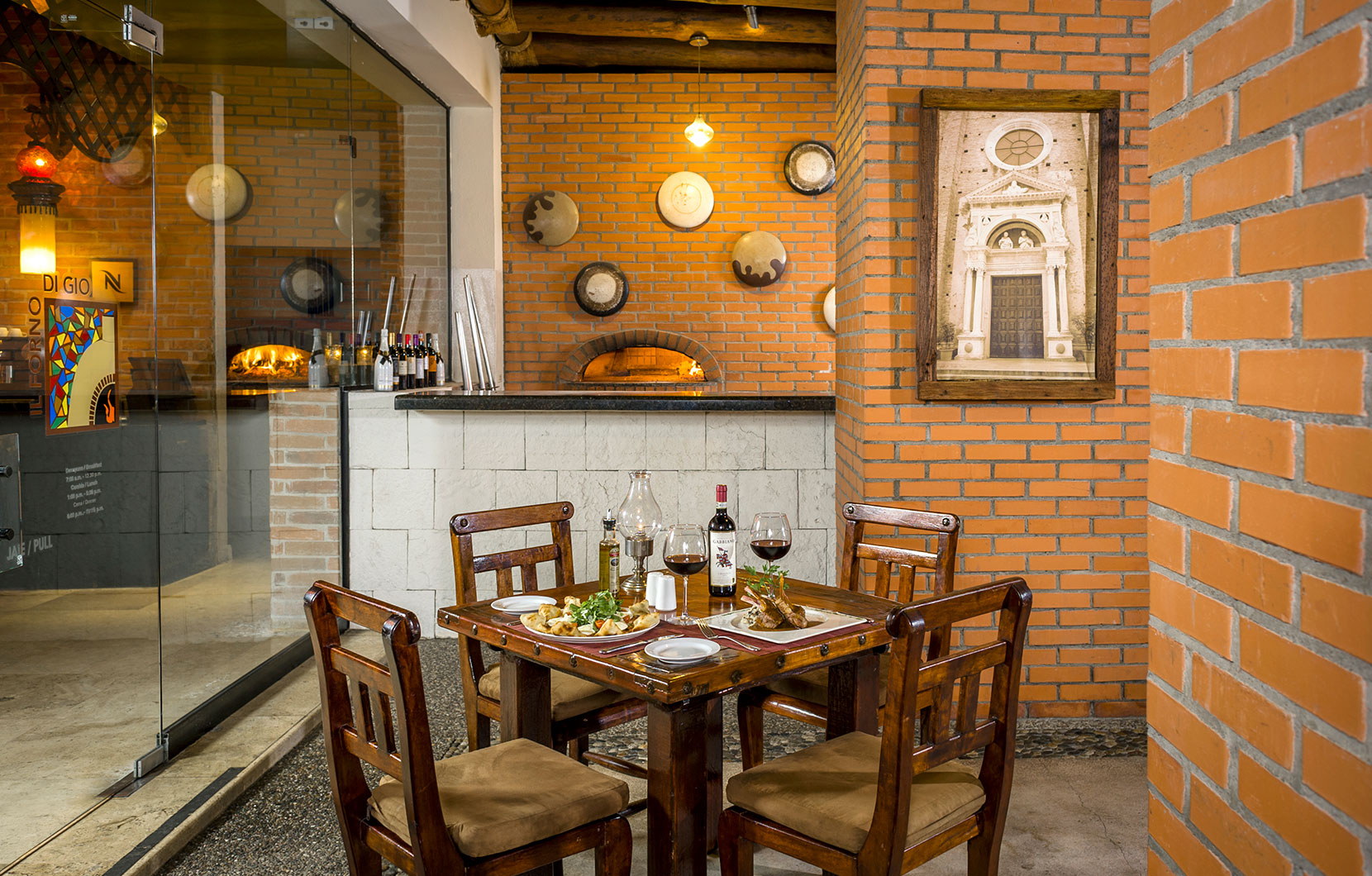 3. A Taste of Italy
Send your palate to Italy when you dine at Il Forno di Gio, a sumptuous eatery ideal for pizza lovers and those craving a taste of traditional Italian cuisine. Its romantic atmosphere and delicious menu make for a lovely date night spot or for a great family meal.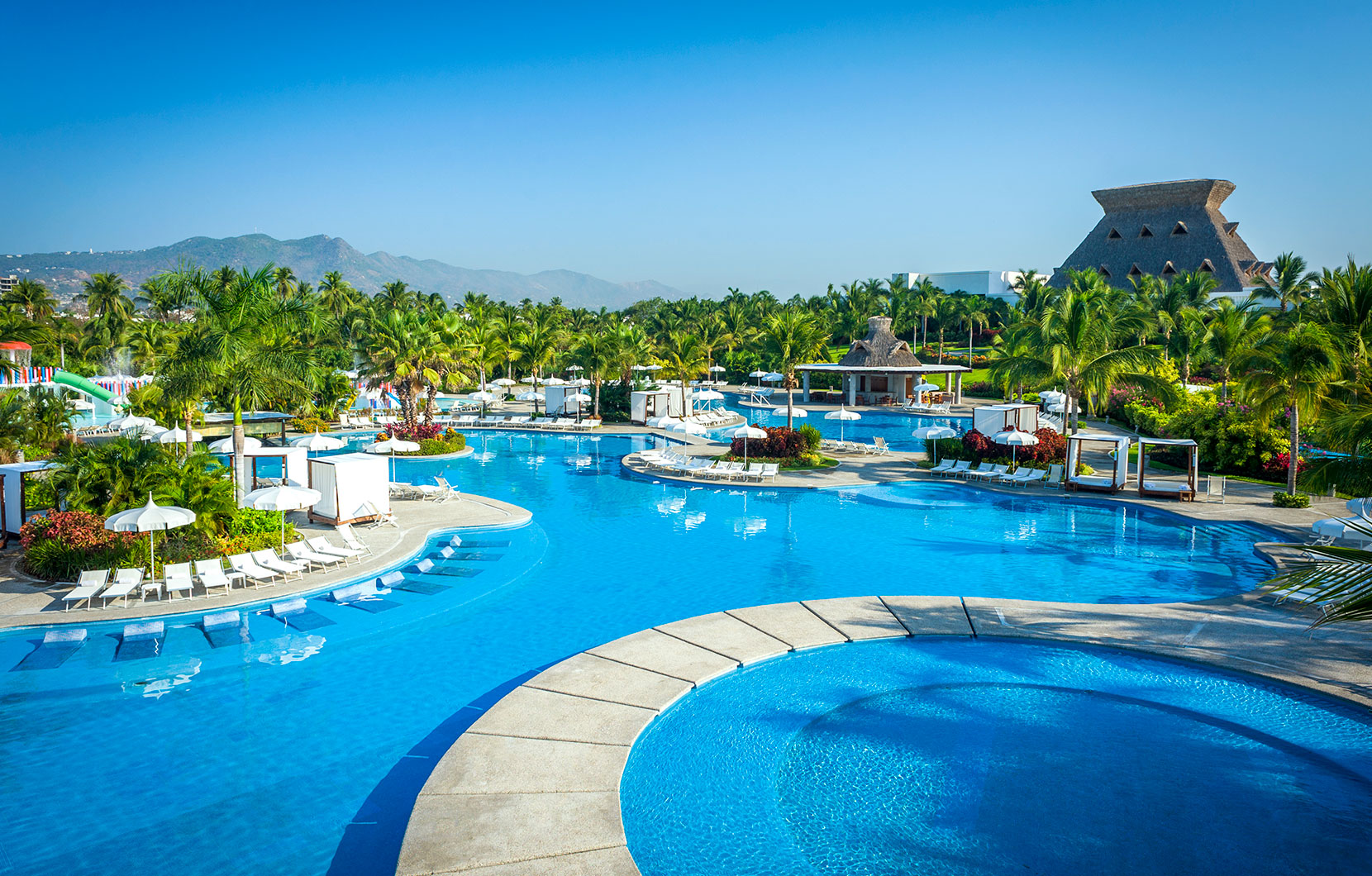 4. Romance by the Sea
Treat your sweetheart to a romantic evening unlike any other with Cena Romantica—a private, 4-course dining experience by the sea. You'll enjoy attentive service, stunning shoreline views, and delightful quality time with the one you love the most in a truly unique environment.
5. Blissful Pampering
Enter a haven of peace and serene relaxation at Brio Spa and delight in premium wellness services. You can indulge in premium facials, deep-tissue massages, and unique body treatments. Get ready for pure bliss!
6. Stunning Entertainment
Housed in a beautiful open-air lounge, Palacio Maya features incredible entertainment that'll dazzle and amaze you night after night. From traditional Pre-Historic dancing to theatrical performances and acrobatics, there's always something amazing happening here.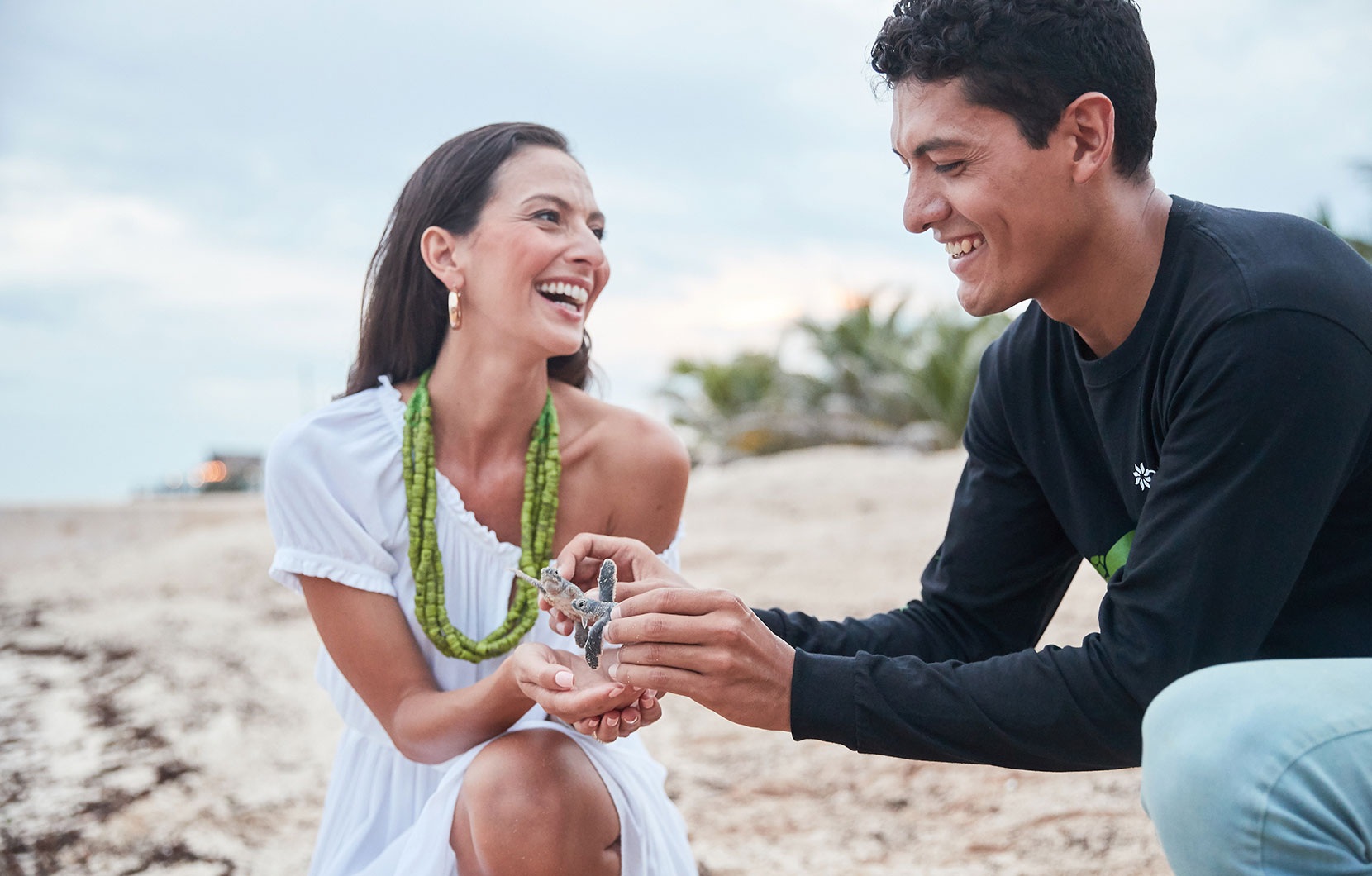 7. Heartwarming Wildlife
For animal lovers, visiting our Turtle Sanctuary is an absolute must-do. Here, you can get up close to nature's most adorable little creatures. Under the protective care of our EarthCheck biologists, a generation of new turtle hatchlings will make their way to the sea for the first time!
There are so many reasons to love Vidanta Acapulco, and these are just a few of our favorites. Every stay at this charm-filled destination of blissful relaxation and family fun is guaranteed to be truly memorable. So don't forget to call 1-800-292-9446 to book your stay at Vidanta Acapulco today!