You don't have to be a lifelong golfer to get the most out of a day on the greens.
At 10 holes, The Lakes Course is Vidanta Nuevo Vallarta's shortest golf course, but still offers non-stop fun the whole way through. Its amazing-yet-abbreviated layout makes it a great activity for anyone—young golfers, newcomers to the game, even the whole family—basically anyone who may feel a little daunted by the full 18 holes of the Nayar Course or the Norman Signature Course. And since The Lakes Course was designed to fit snugly on the immediate resort grounds, it offers a wonderfully scenic round of golf, with beautiful views of iconic Vidanta Nuevo Vallarta landmarks such as Santuario, La Plaza, and Spatium. Plus, it's short playing time means it's easy to get a game in before you spend the day at the pools.
And that's just the beginning of this course's many joys! Here we round up a few more of our favorite reasons why The Lakes Course is a can't-miss activity during your next Nuevo Vallarta vacation.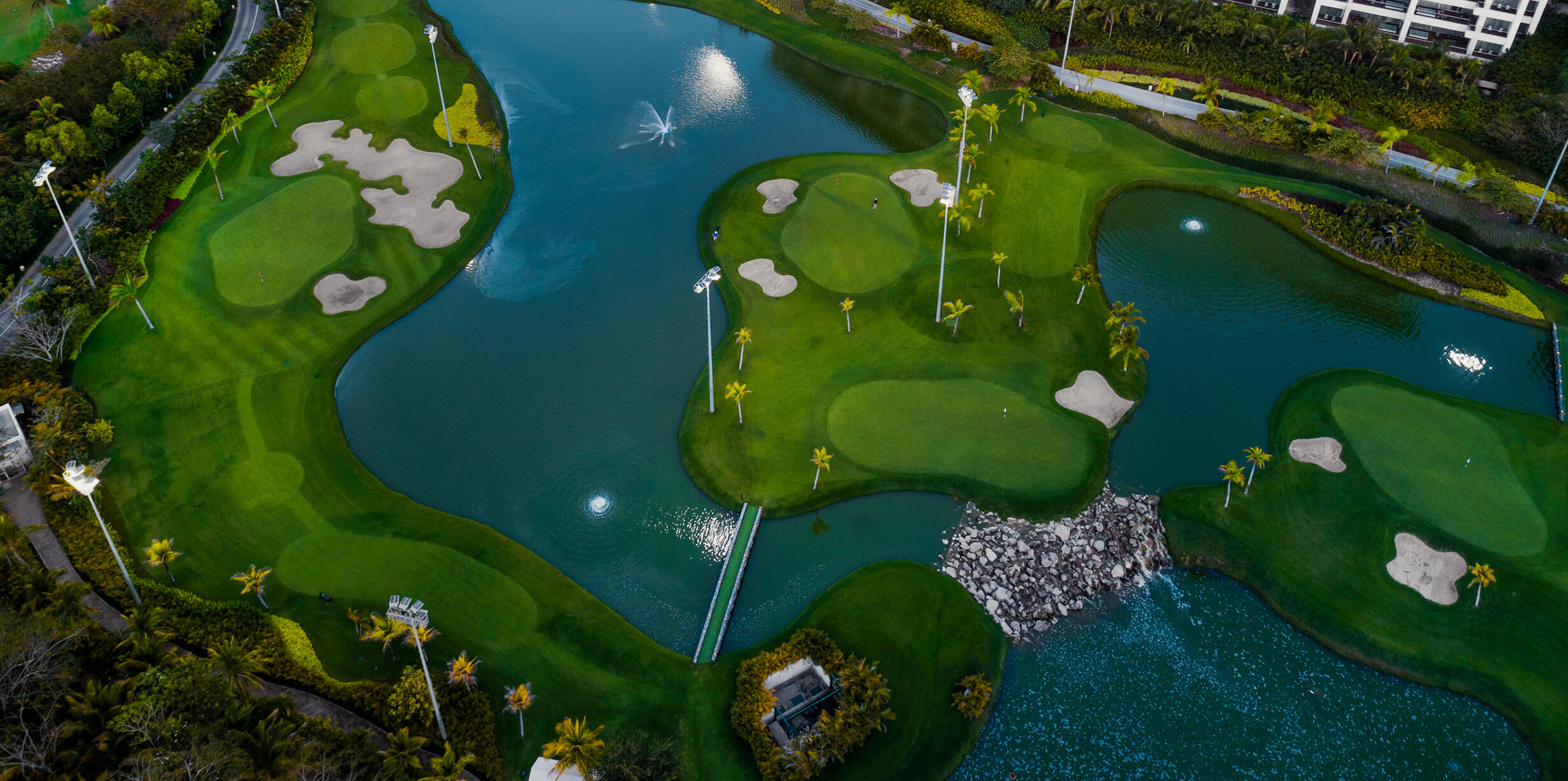 Step Right Up
Designed to offer a flexible, more family-friendly alternative for groups of varying skill levels, with the longest tee at just over 160 yards.
Twilight Tee
Lighting allows guests to play until 11 PM, making for an intimate evening game that can't be found at any other courses in the region.
Take a Walk
The Lakes Course invites a leisurely stroll and plenty of opportunity to admire the view since carts aren't allowed and caddies are optional.
Drawing a Crowd
Set in a natural valley in the center of the resort, the new course provides a stadium-like atmosphere for bystanders and passersby.
Make sure you schedule your game at The Lakes Course on your next stay! Simply call 1-866-231-4423 to reserve your tee time!