It wouldn't be the holidays without all the delicious decadence that it comes with!
From epic feasts, to post-caroling hot chocolate, to Christmas cookies—and everything in between—there's something toothsome to sink your teeth into every day this season. And at Vidanta Nuevo Vallarta, noted Head Pastry Chef Fidel Baeza has been embracing the most wonderful time of the year, making desserts and sweets that would fill even the Grinchiest Grinch with joy! Here's just a few of his many confections that are grabbing our attention as they hit the resort's restaurants and the Mercardo Gourmet at La Plaza: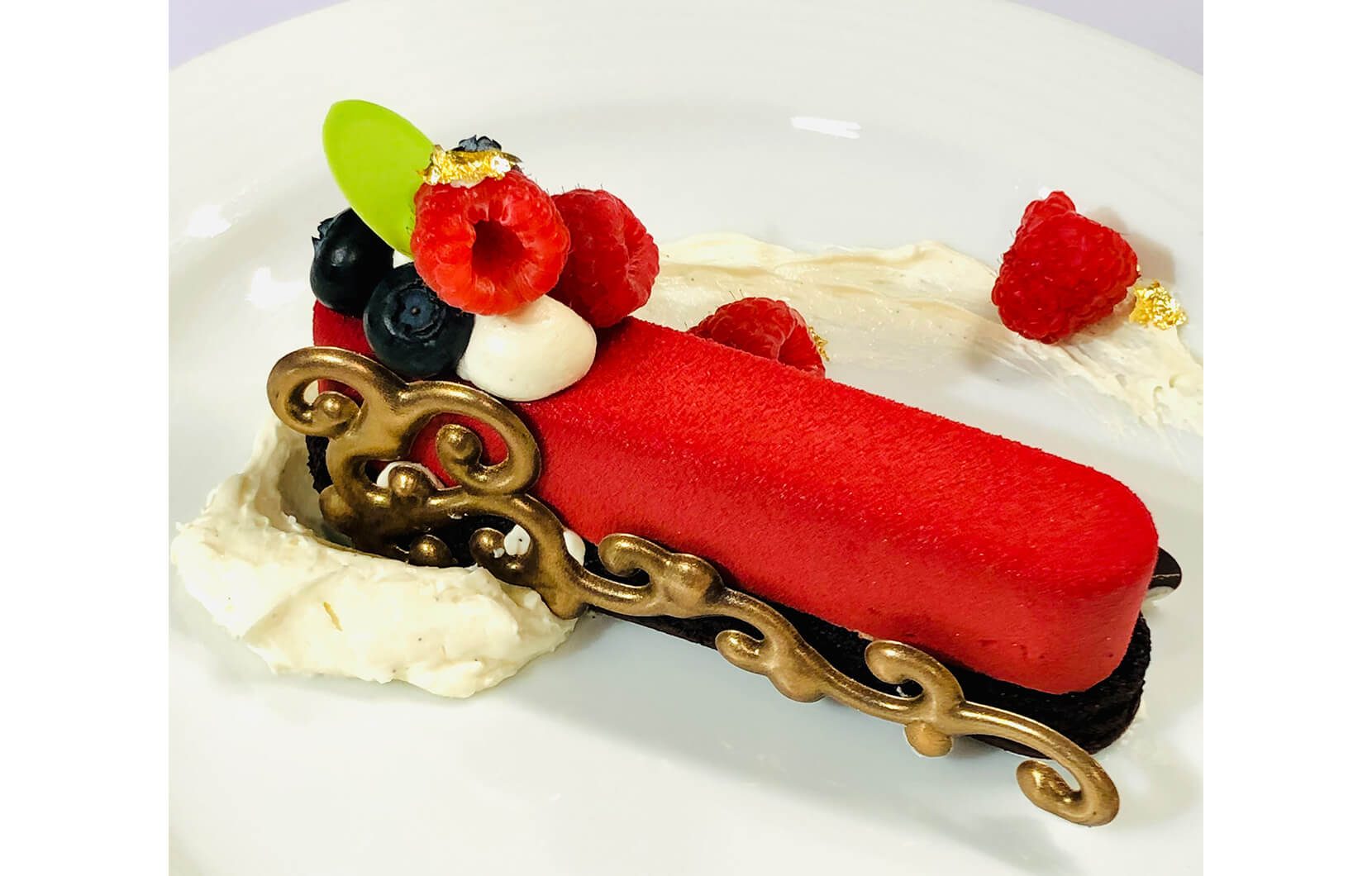 Sleigh All Day: Santa's Sled
Chef Fidel brought St. Nick's trusty transportation to life with a chocolate mousse filled with raspberry crémeux and praline crunch, topped with berries, and served in a snowdrift of vanilla cream. You can find this scrumptious sleigh on menus at many of Vidanta Nuevo Vallarta's restaurants this Christmas.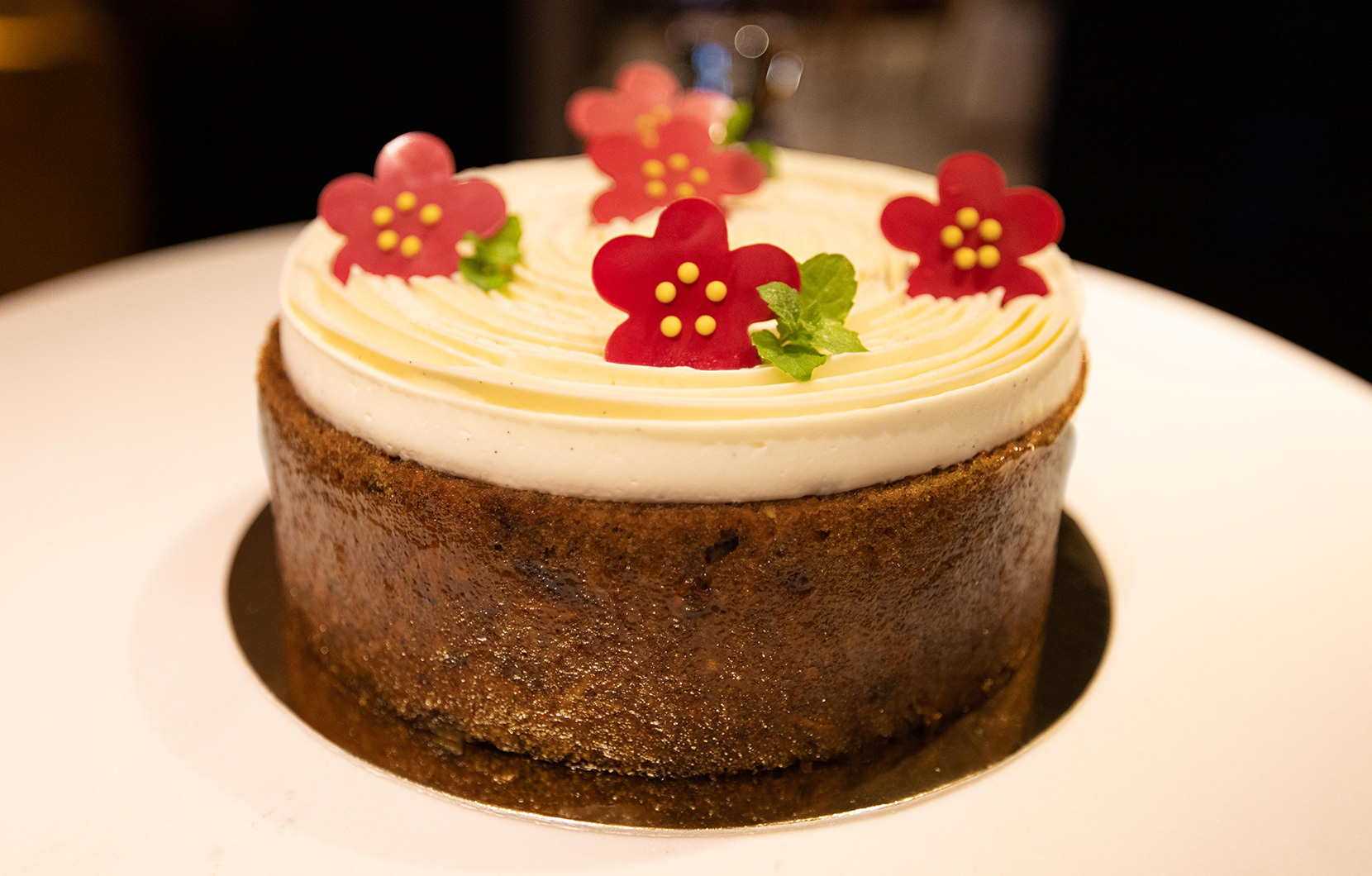 On-Poinsettia: Carrot Cake
For Doux Bijoux in La Plaza, Chef Fidel made this masterful carrot cake and topped it with Christmas poinsettias carefully crafted out of chocolate.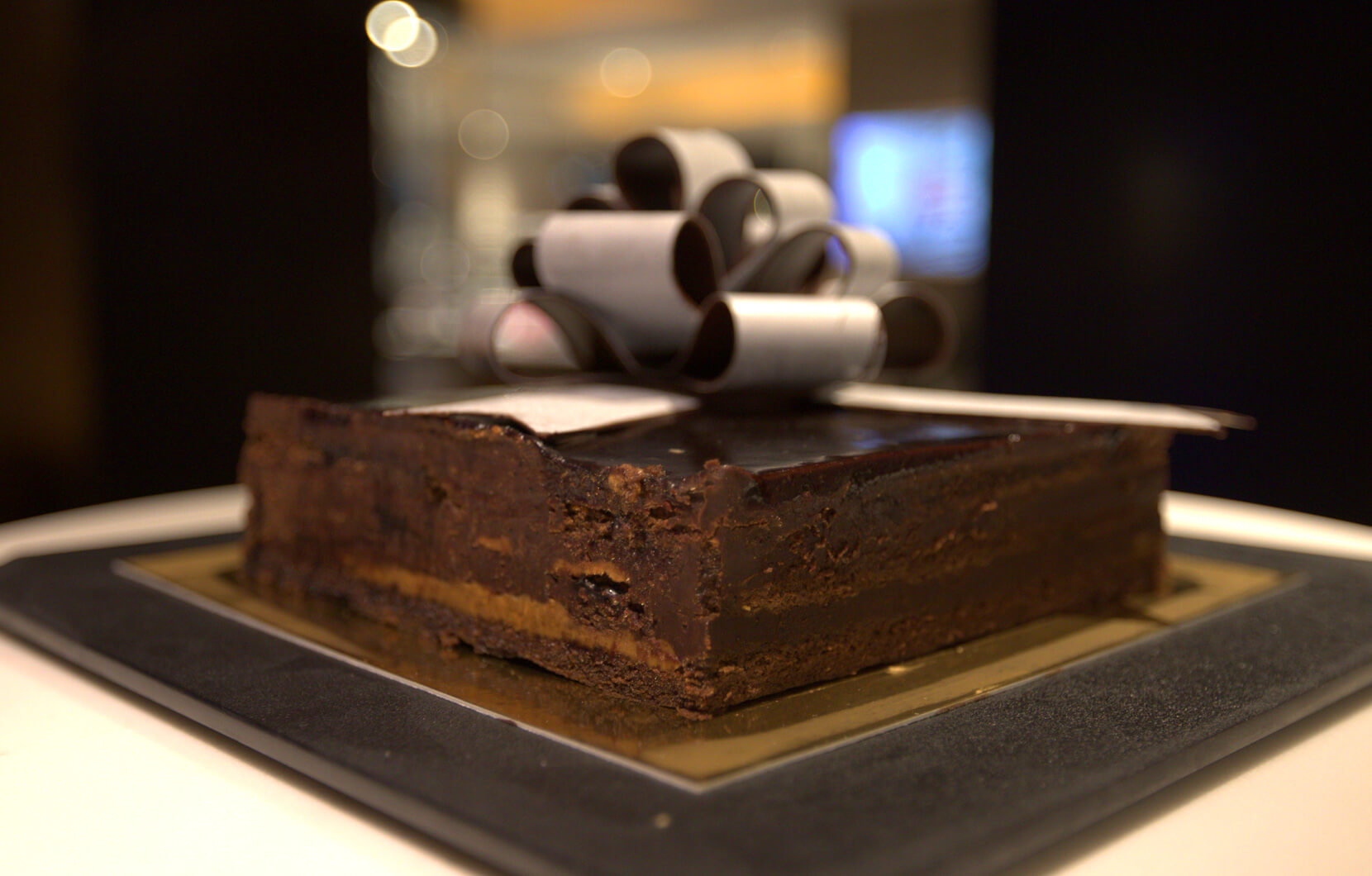 Present-Perfect: Chocolate & Coffee Cake
For those who like to savor the present, this yummy chocolate and coffee cake is a fitting (and lightly caffeinated) choice. And don't forget to relish that all-chocolate ribbon!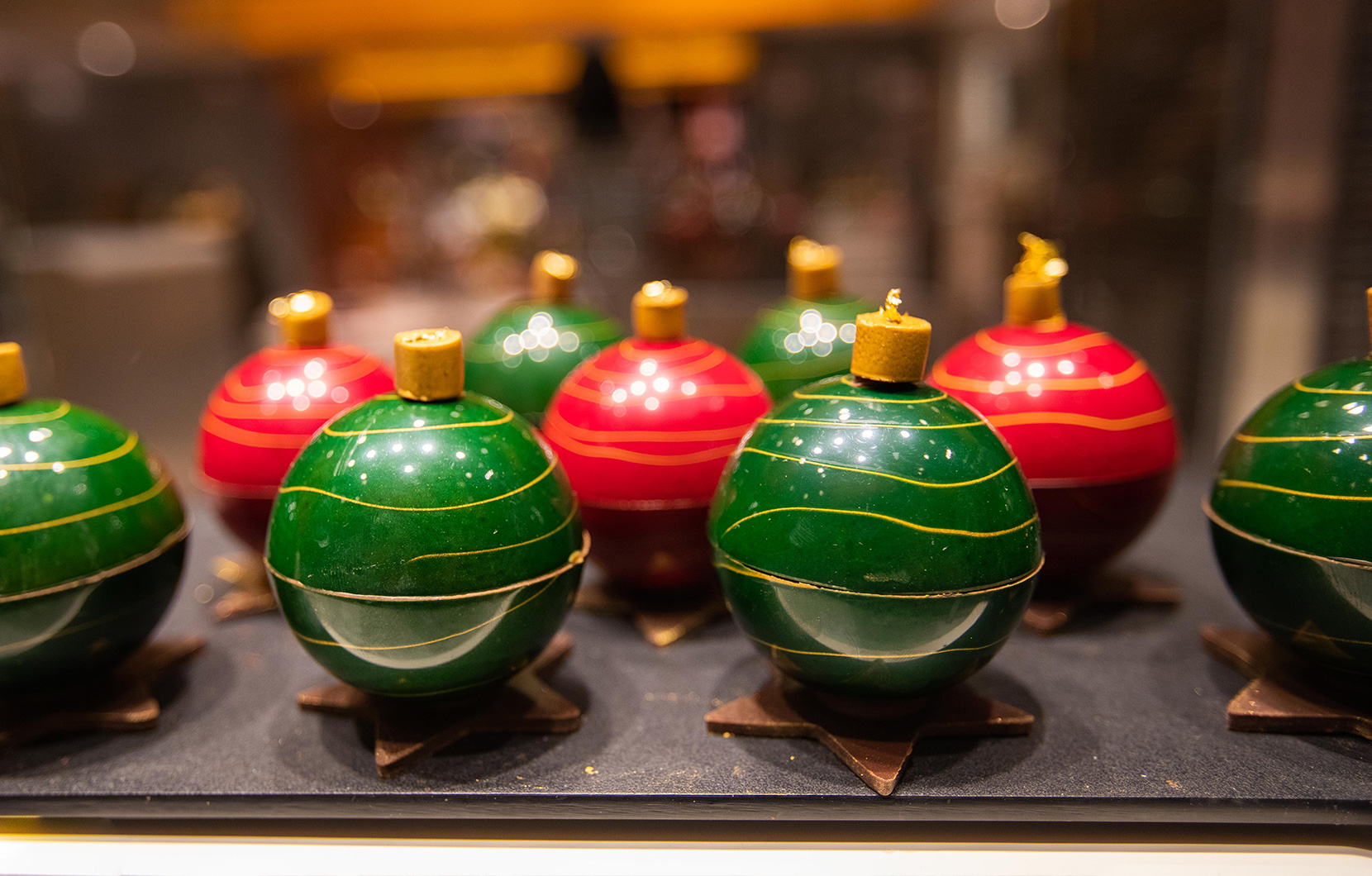 Decadence the Halls: Chocolate Ornaments
Do you love surprises? Then you're sure to adore this gorgeous ornament that looks good enough to eat… Well, actually you can eat it! And it's filled with crispy little chocolate pearls for extra fun.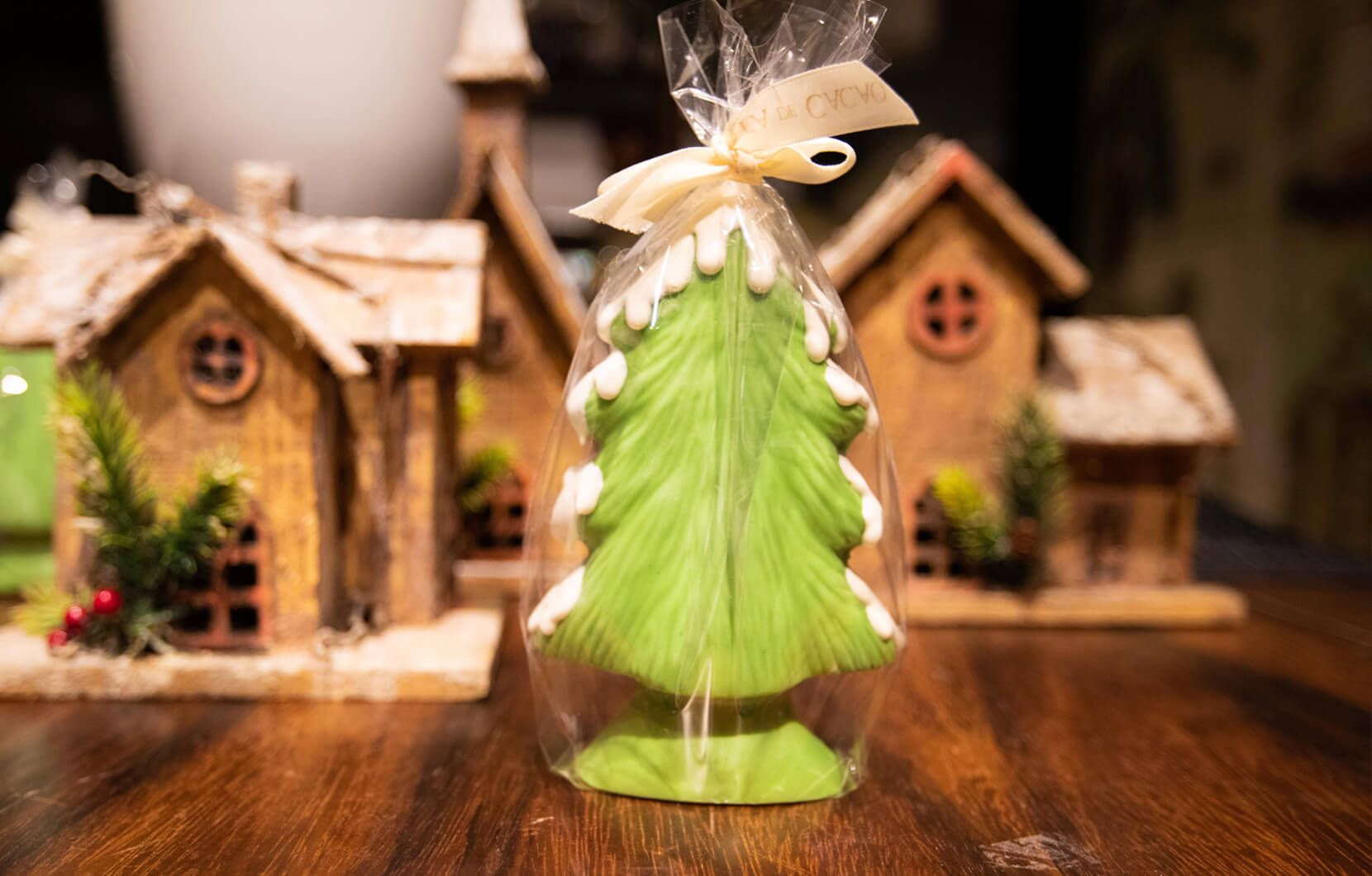 Snow Boy!: White Chocolate Trees
We just can't contain our excitement about these molded white chocolate trees, lovingly dusted with vanilla frosting and ready to be eaten at Costa de Cacao, located in the Mercado Gourmet!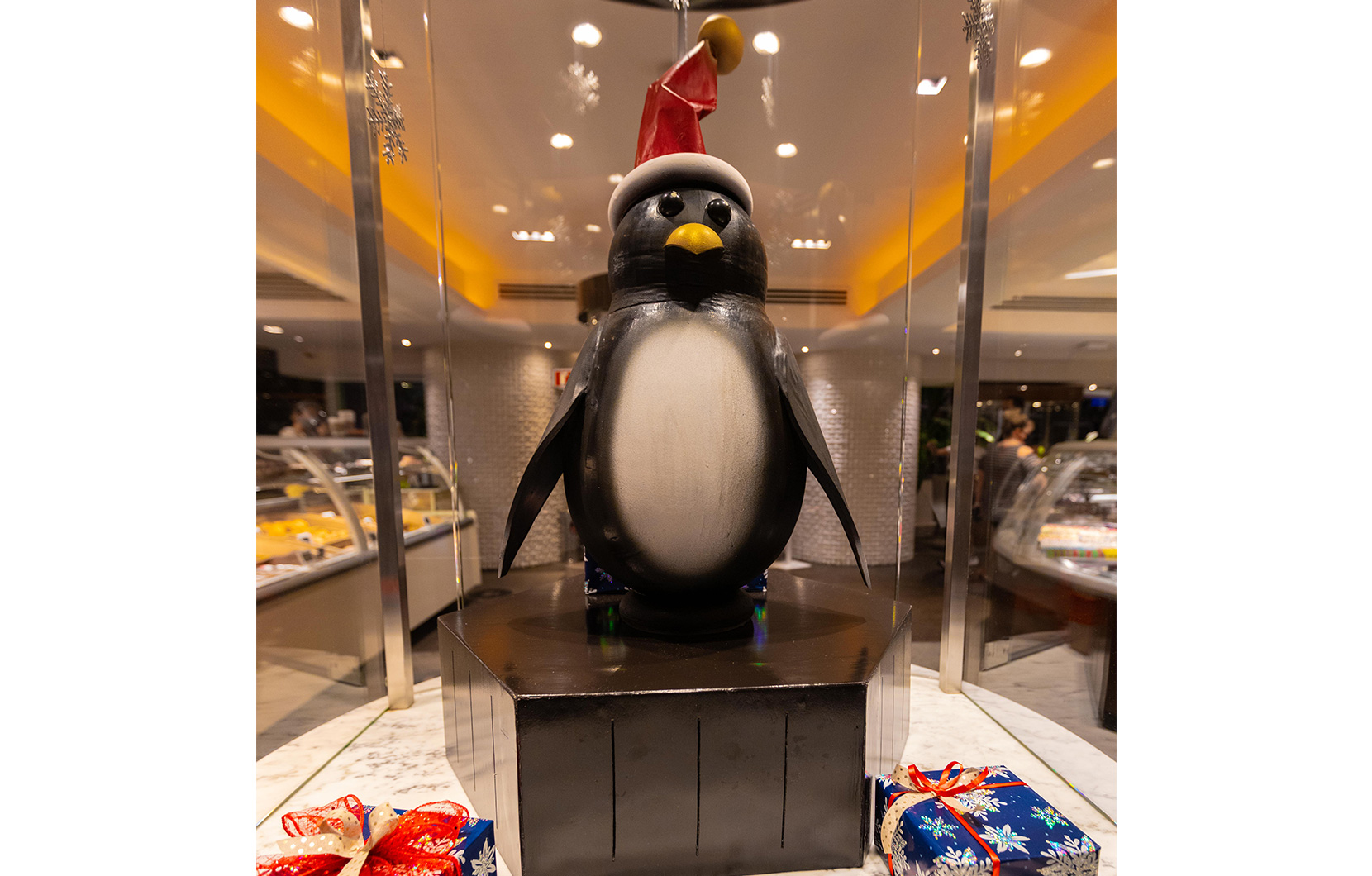 Ready to Chill: Chocolate Penguin
For this year's pièce de résistance, Chef Fidel and his team of hardworking pastry chefs assembled this charming penguin, who arrived in paradise by way of the South Pole. So, if you're in Nuevo Vallarta, don't forget to stop by the first floor of La Plaza to check him out!
For more mouthwatering moments and sneak peeks at our indulgent sweets, don't forget to follow Vidanta on social media!